#123 – November 17, 2020 – Salad Seva!
In any garden, some of the earliest veggies to ripen are the salad greens. The ISHA garden in Wisconsin was no exception, and starting in early June, the volunteers enjoyed a cascade of fresh, organic salad featuring lettuce, kale, swiss chard, endive, and mustard.
The first lettuce ready for harvest was this lovely Romaine.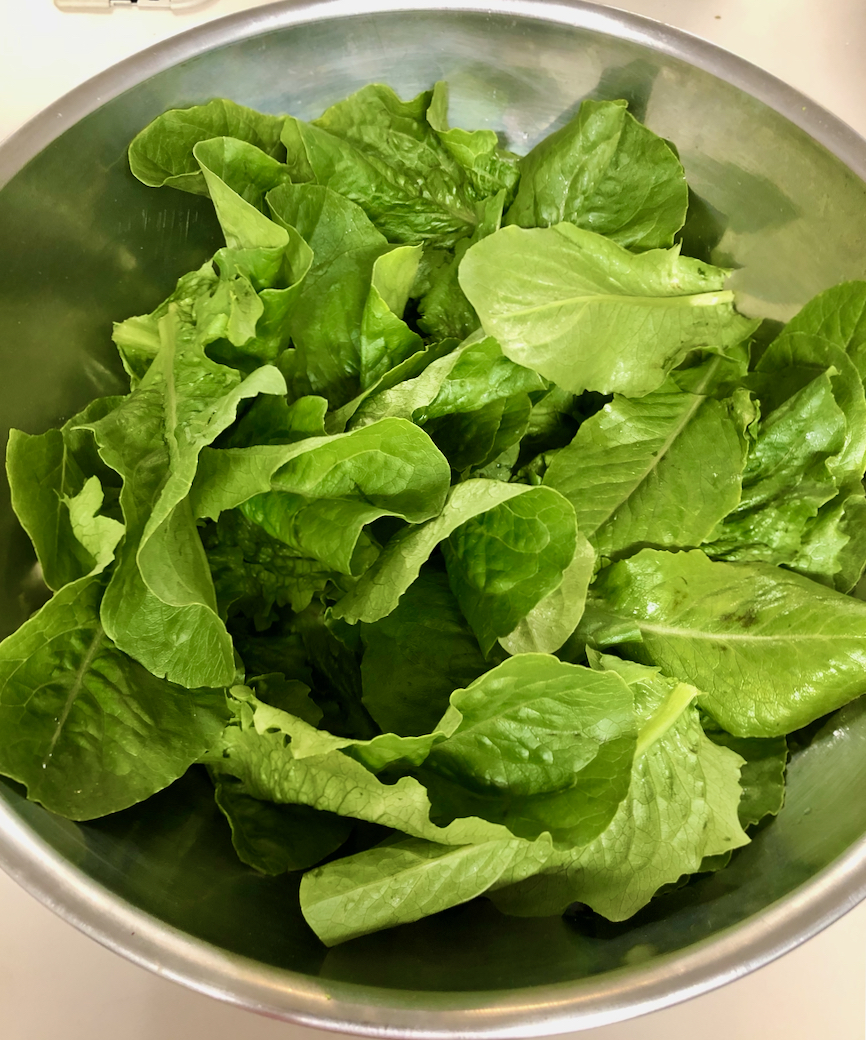 Can't fail with kale … bring the pail! The companion plant is Pink Celery.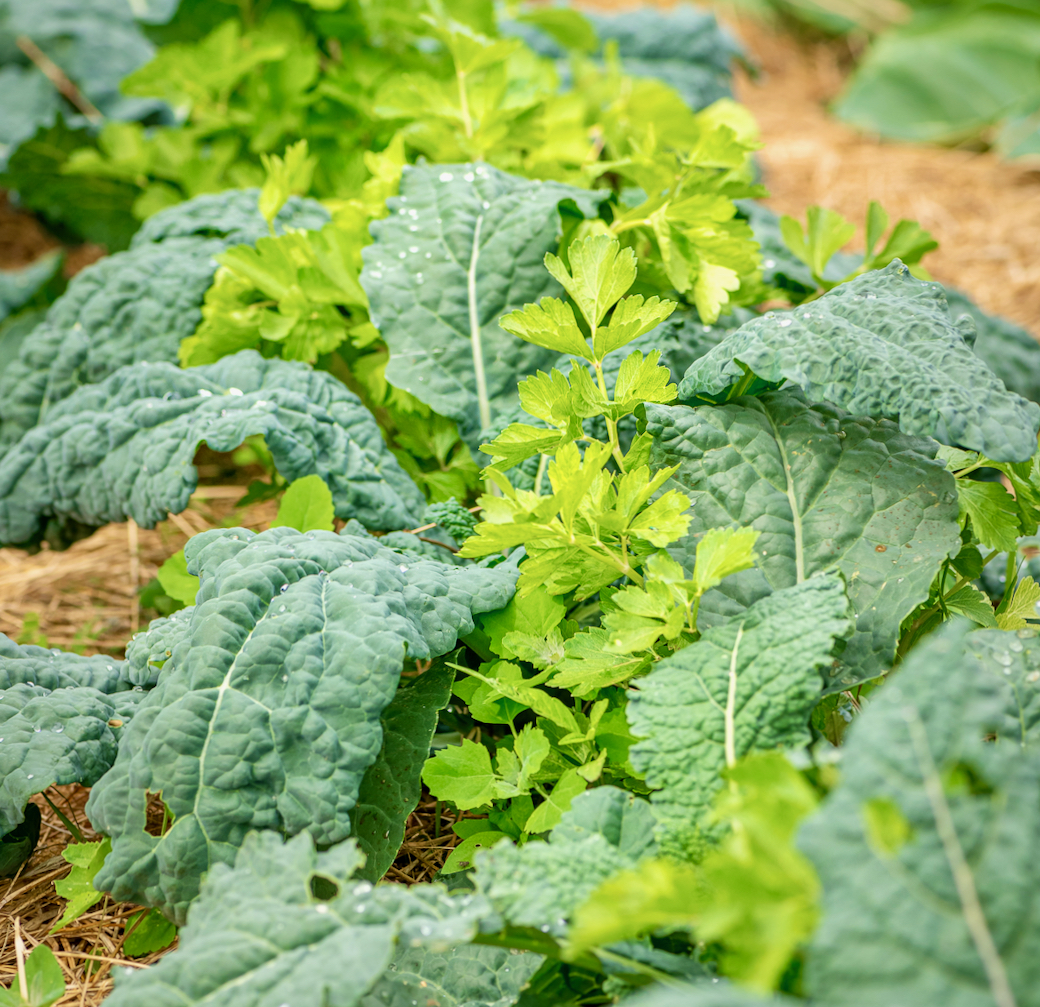 Let us admire this flawless Summer Crisp Lettuce!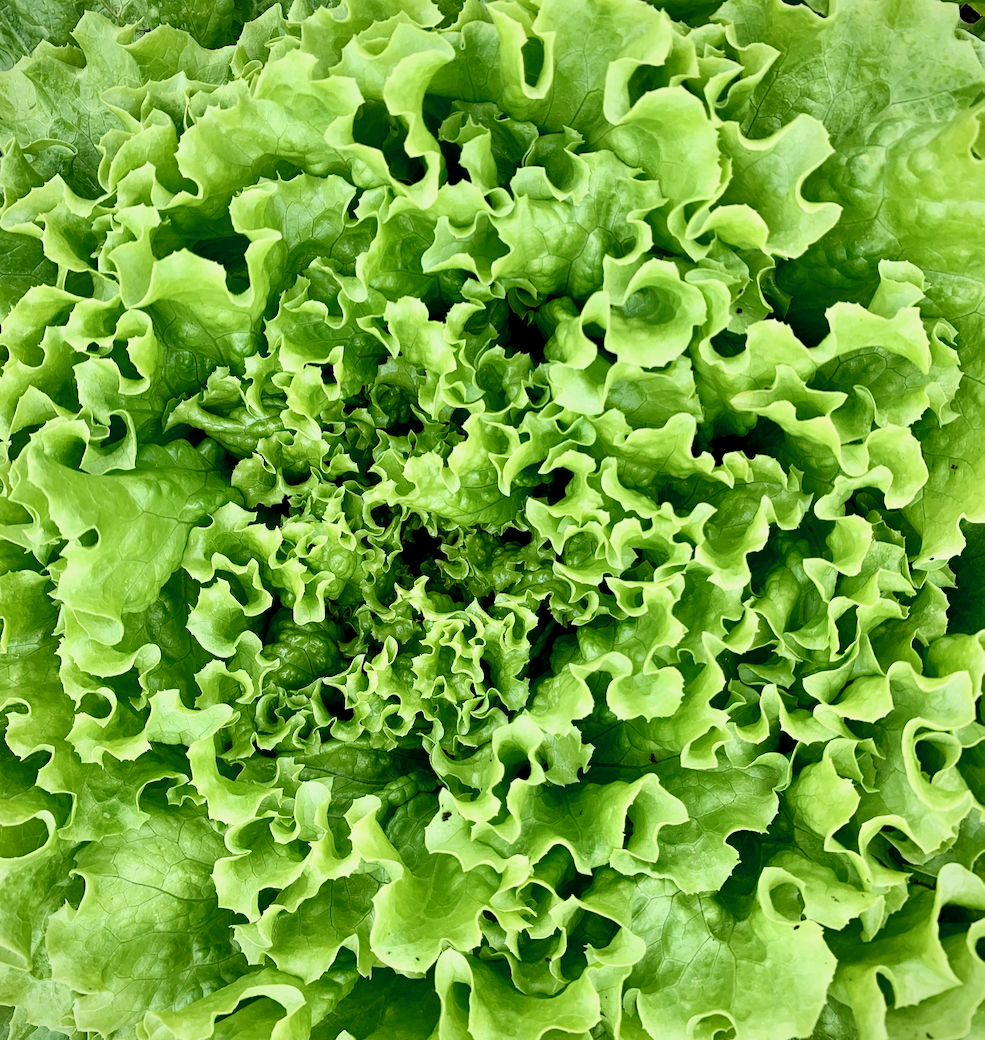 This new garden green is endive, a healthful, bitter, leafy vegetable that can be used in salads and soups.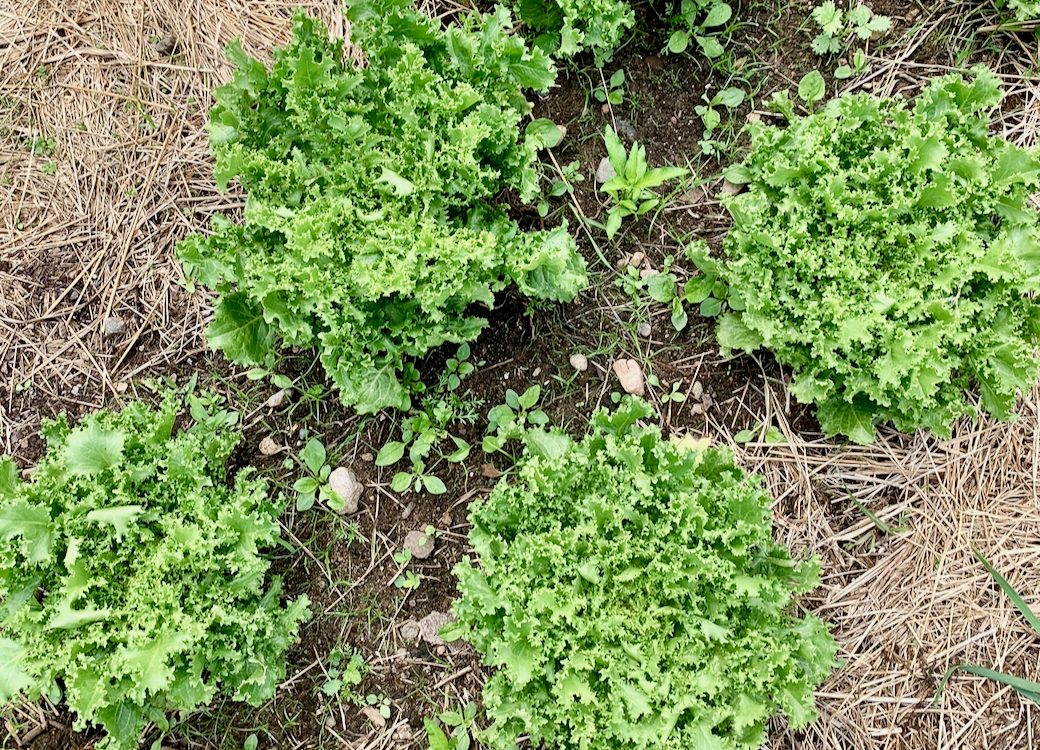 A bouquet of Oak Leaf Lettuce, Summer Crisp Lettuce, Kale, Parsley, and some fragrant Basil.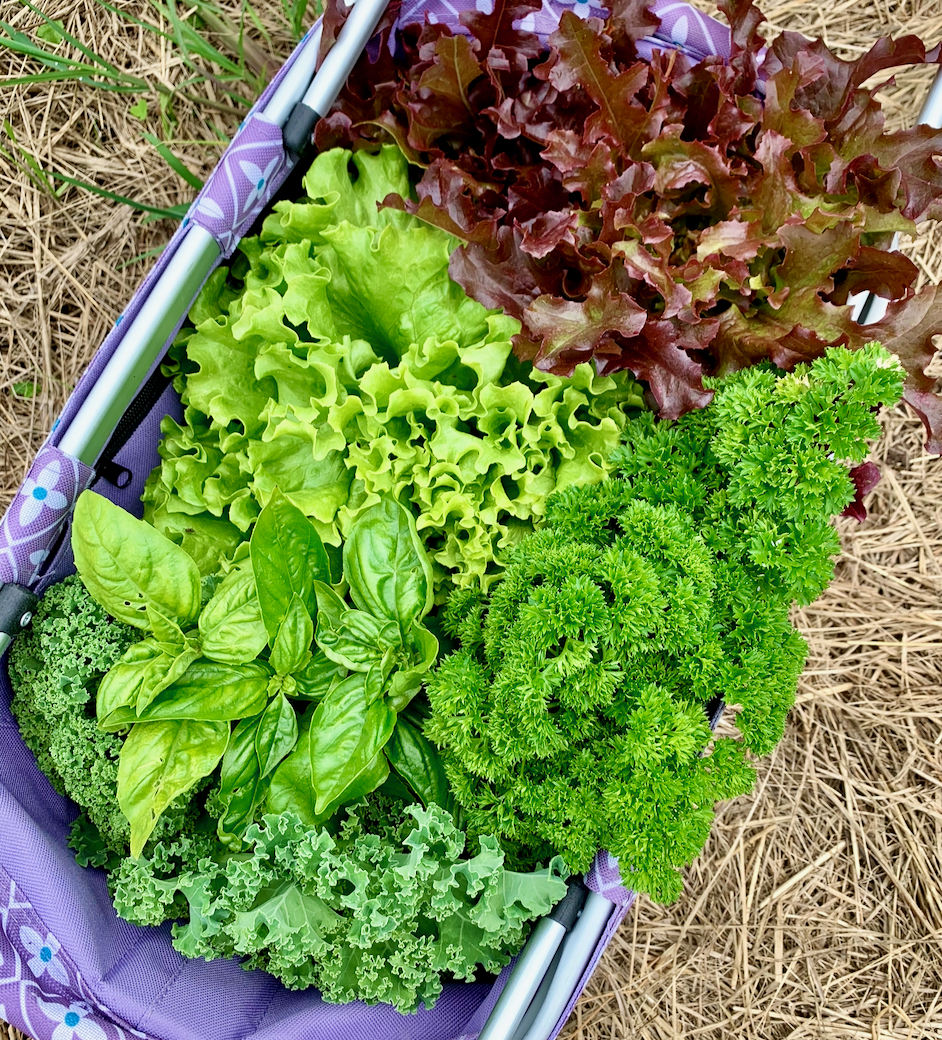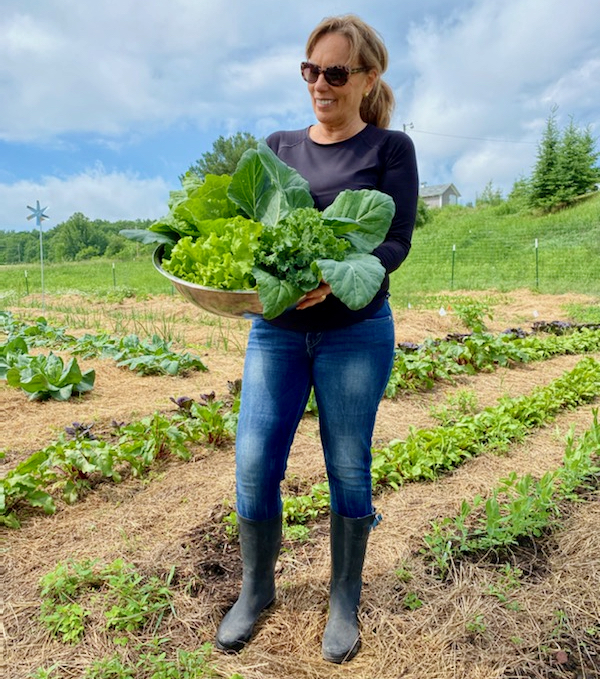 … And, lunch is served! One of many, daily, gorgeous and nutritious, prashad salads served and consumed during the 2020 work season.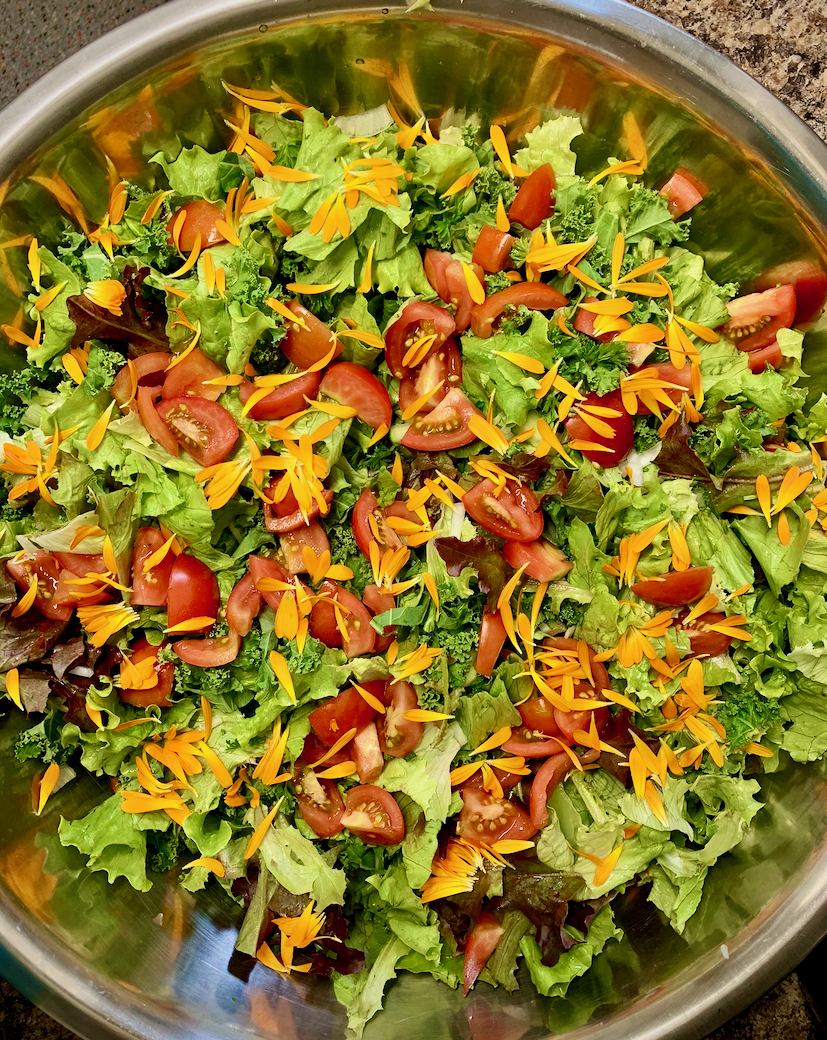 In the next blog, super veggies!
With warmest regards,
Paul Bauer
ISHA Building Committee