#122 – November 8, 2020 – Seeds and Seedlings!
Ishwar's 2020 dera garden was a grand (and delicious) success!
Here's a lofty view of the garden in July, with all of the vegetables flourishing. But the local horticultural volunteers put in a lot of work before this photo was taken.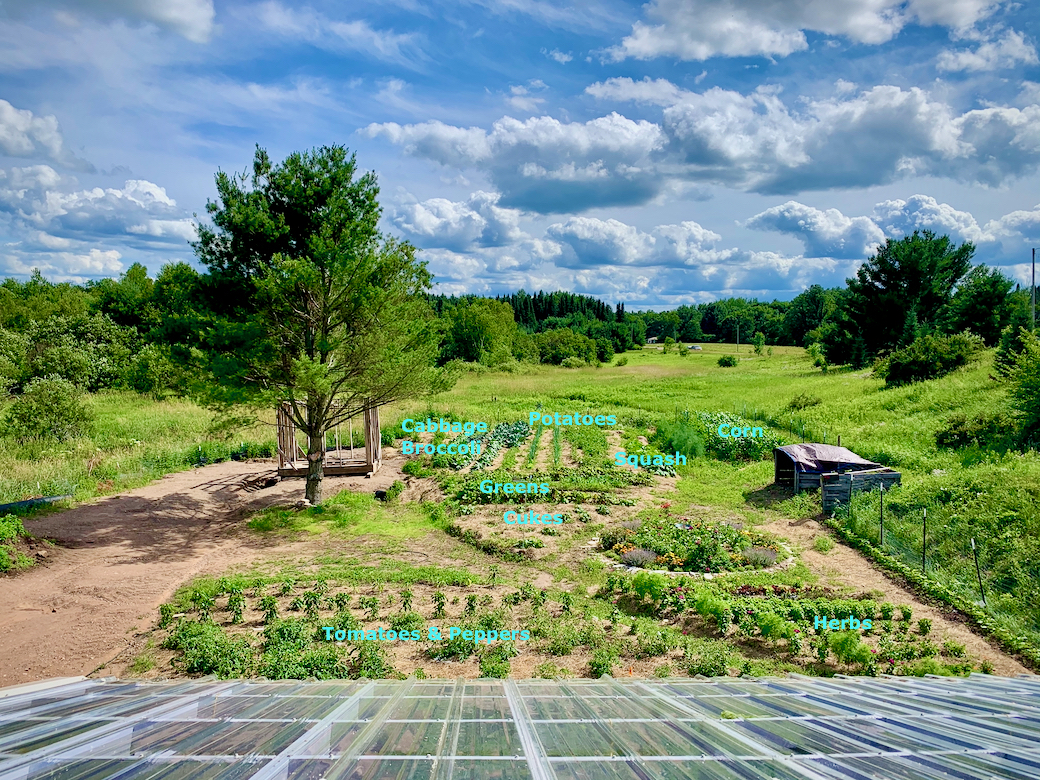 Months before, the group came up with a long list of worthy plants:
Beans (7 varieties of bush and pole beans)
Beets (2 varieties)
Bok Choy
Broccoli (2 varieties)
Brussel Sprouts
Cabbage
Cantaloupe
Carrots (3 varieties)
Celery
Corn (3 varieties)
Cucumbers (3 varieties)
Endive
Kale (2 varieties)
Kohlrabi (White Beas variety)
Lettuce (2 varieties)
Mustard
Onions (4 varieties)
Peas (2 varieties)
Peppers (3 varieties)
Potatoes (4 varieties)
Radish (2 varieties)
Rutabaga
Squash (6 varieties of summer and winter squash)
Swiss Chard
Tomato (7 varieties)
Watermelon (2 varieties)
Herbs (basil, cilantro, dill, and parsley)
Sunflowers (3 varieties)
And then in early spring, with an abundance of tender loving care, the seeds sprouted and became seedlings in ISHA's new greenhouse.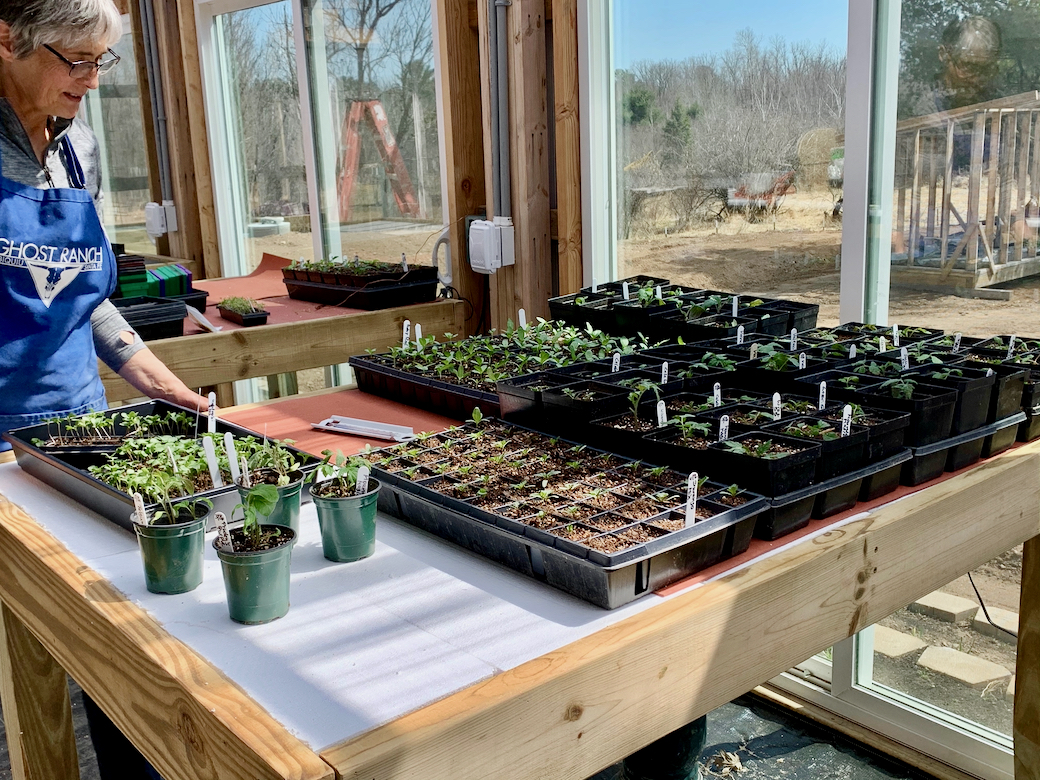 By May, the seedlings were bursting out of their containers …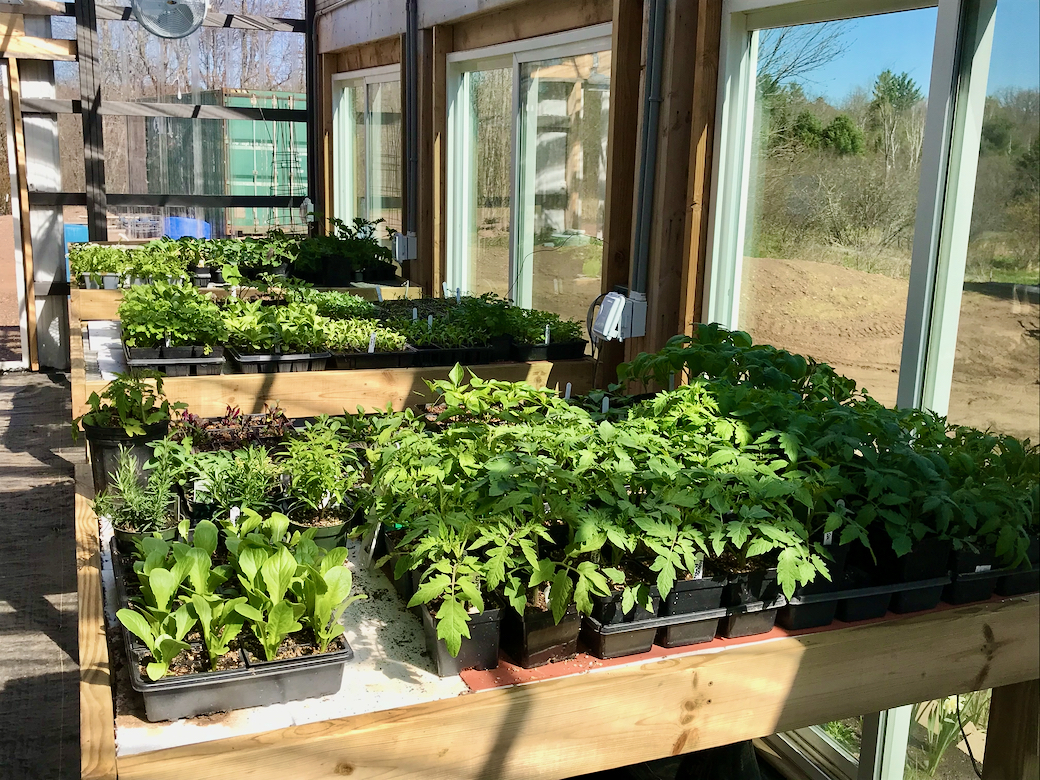 … and so, it was time to plant.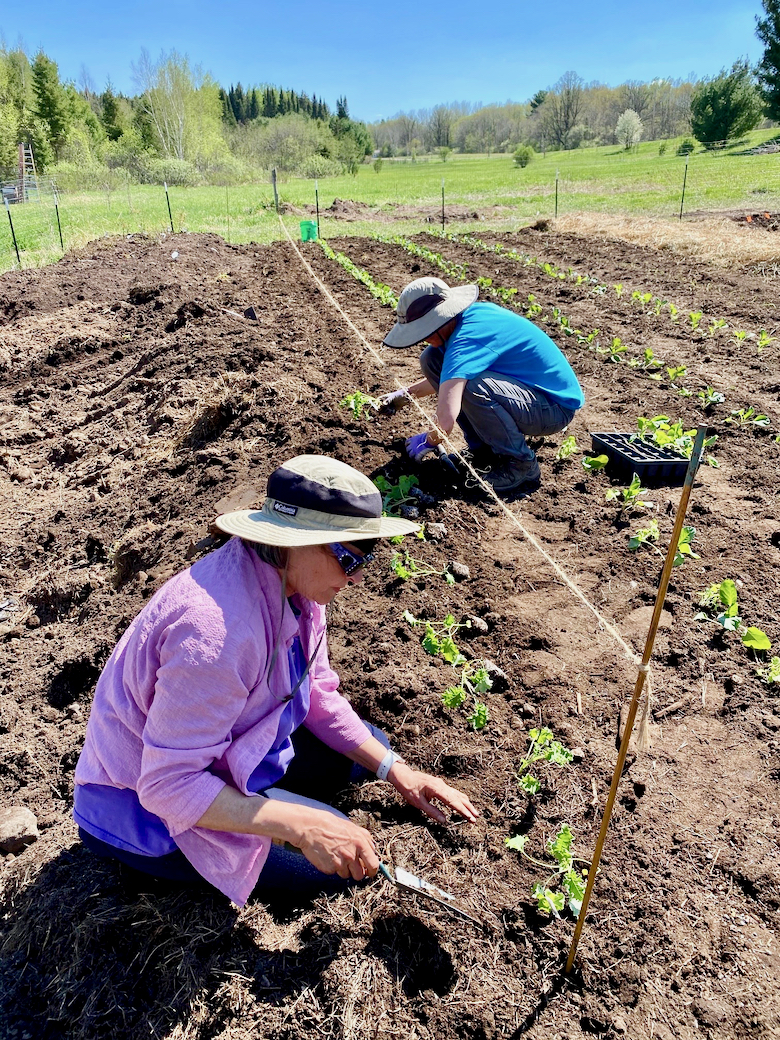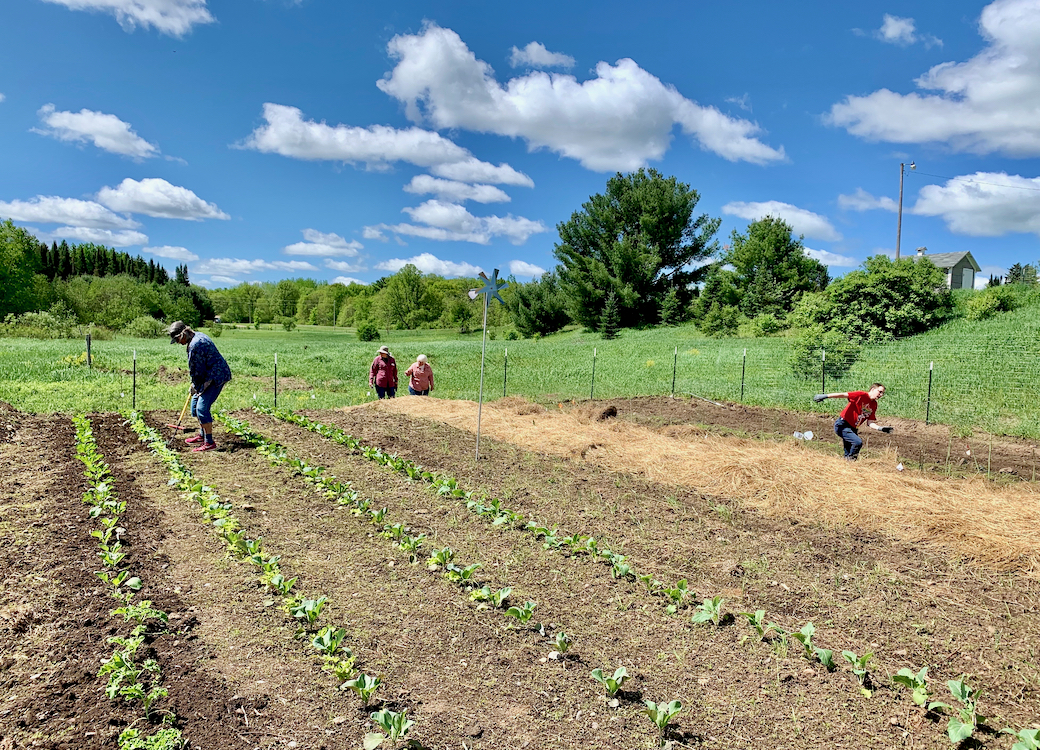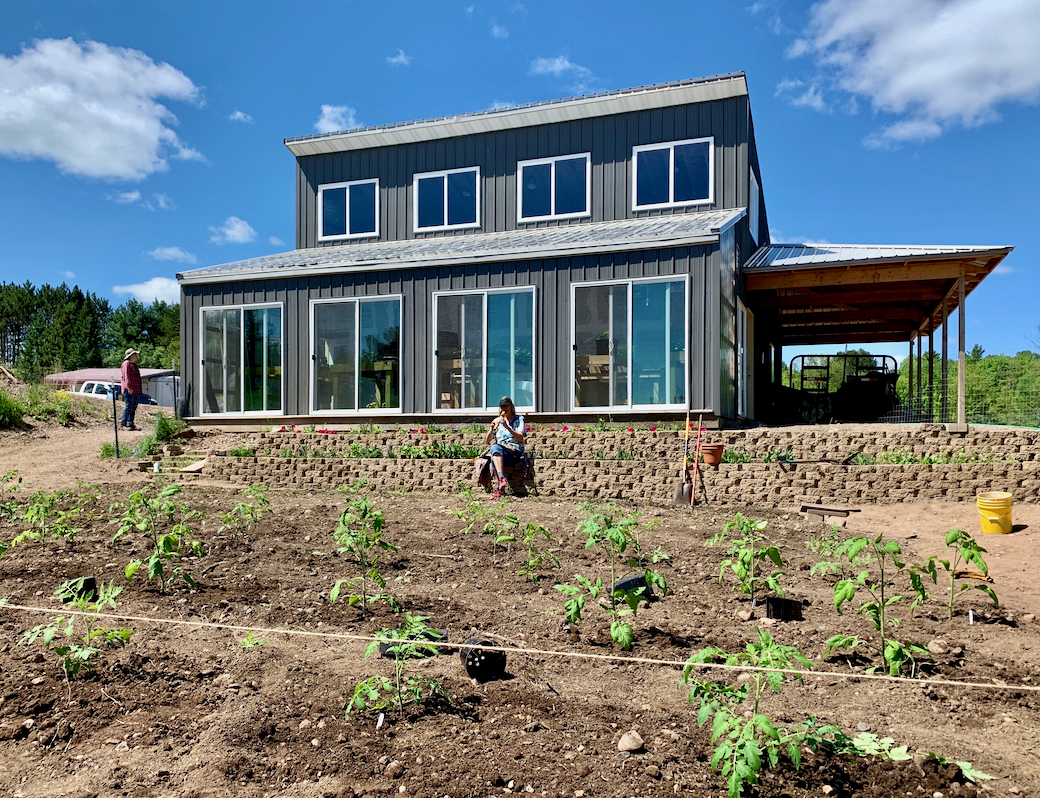 Some herbs and flowers were given a deluxe location along the greenhouse wall.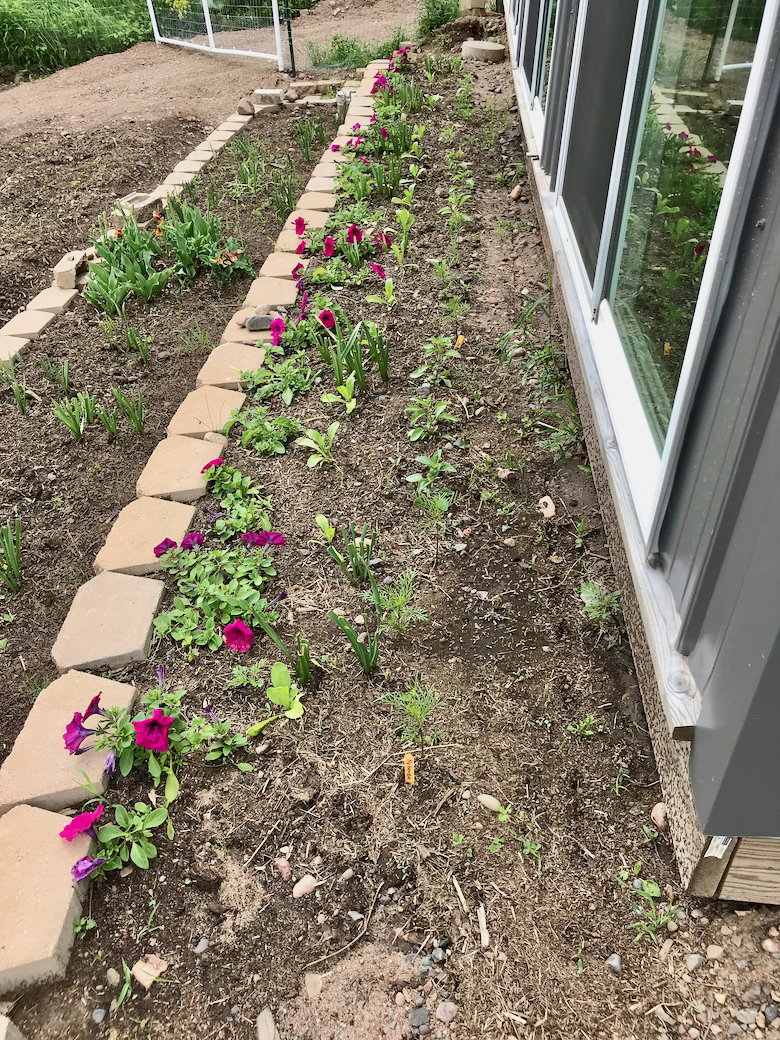 And some lucky cucumbers and tomatoes were encouraged to grow up string trellises inside the greenhouse.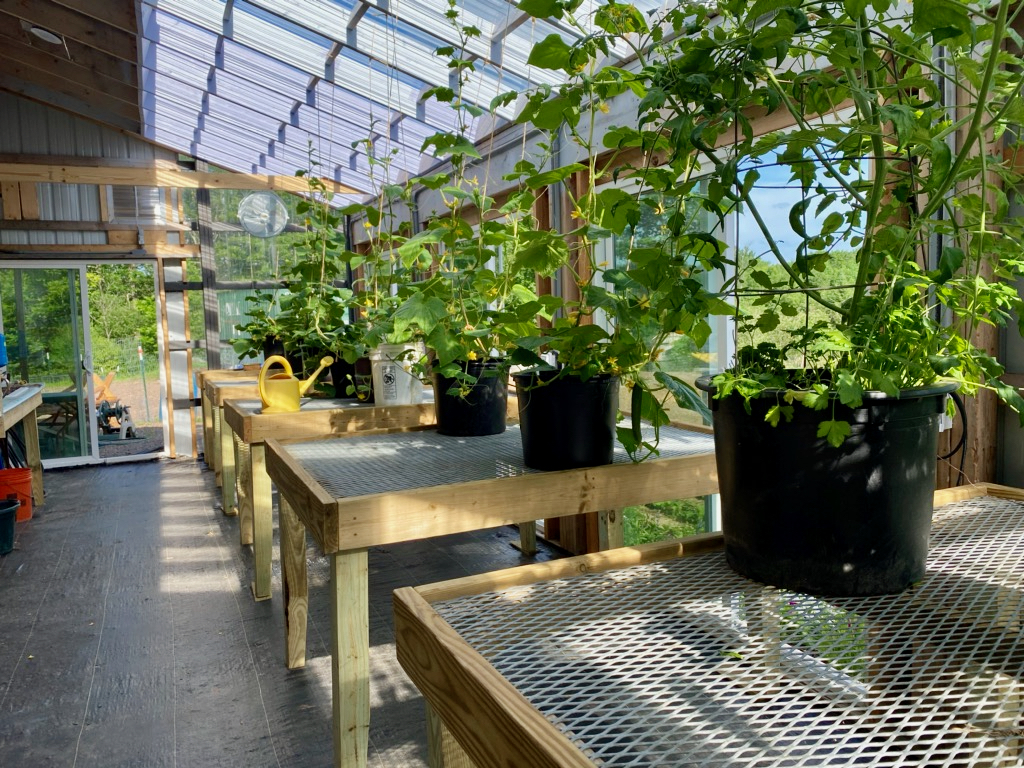 A heavenly garden on earth!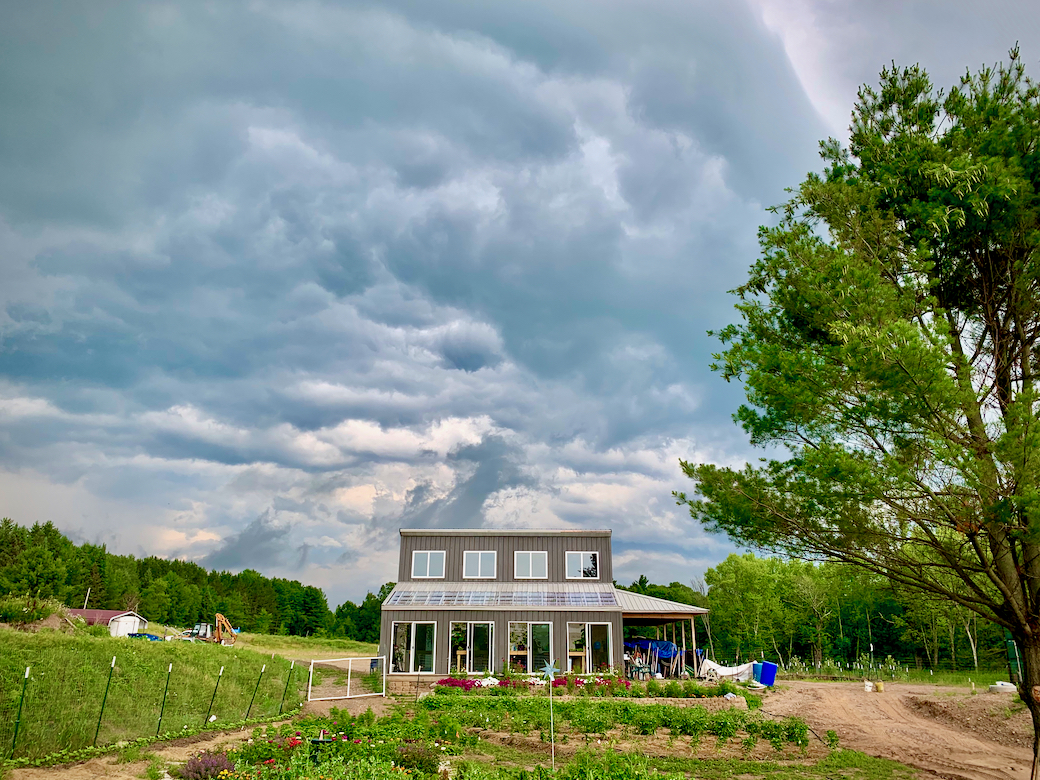 In the next blog, the 2020 garden bounty!
With warmest regards,
Paul Bauer
ISHA Building Committee