#109 – September 8, 2019 – An Evening Tour of the ISHA Shed!
ISHA's annual "Mitti Seva Day" is only a week away! On that day, many of Ishwar's friends will gather at the dera project site in northern Wisconsin to perform volunteer work, and to join Ishwar for lunch and a discourse.
This year, the Mitti Seva headquarters will be the Maintenance Shed & Greenhouse building that is under construction. Here are some recent nighttime photos of the building.
The two garage bays on the first floor, and the upstairs loft.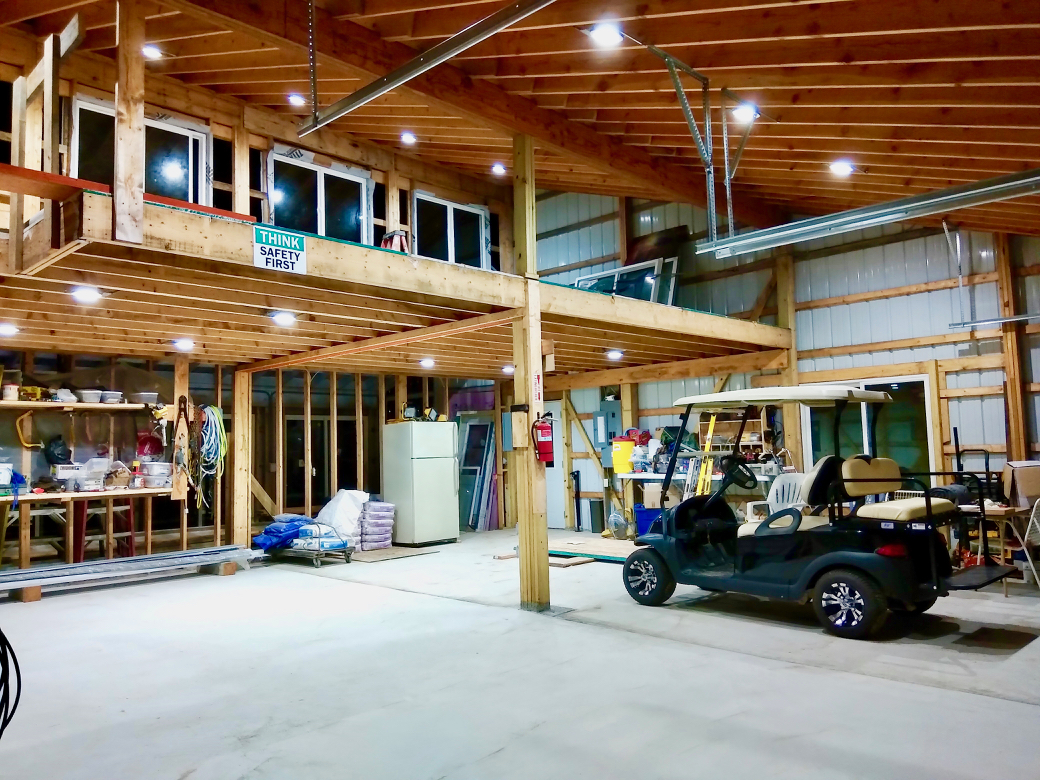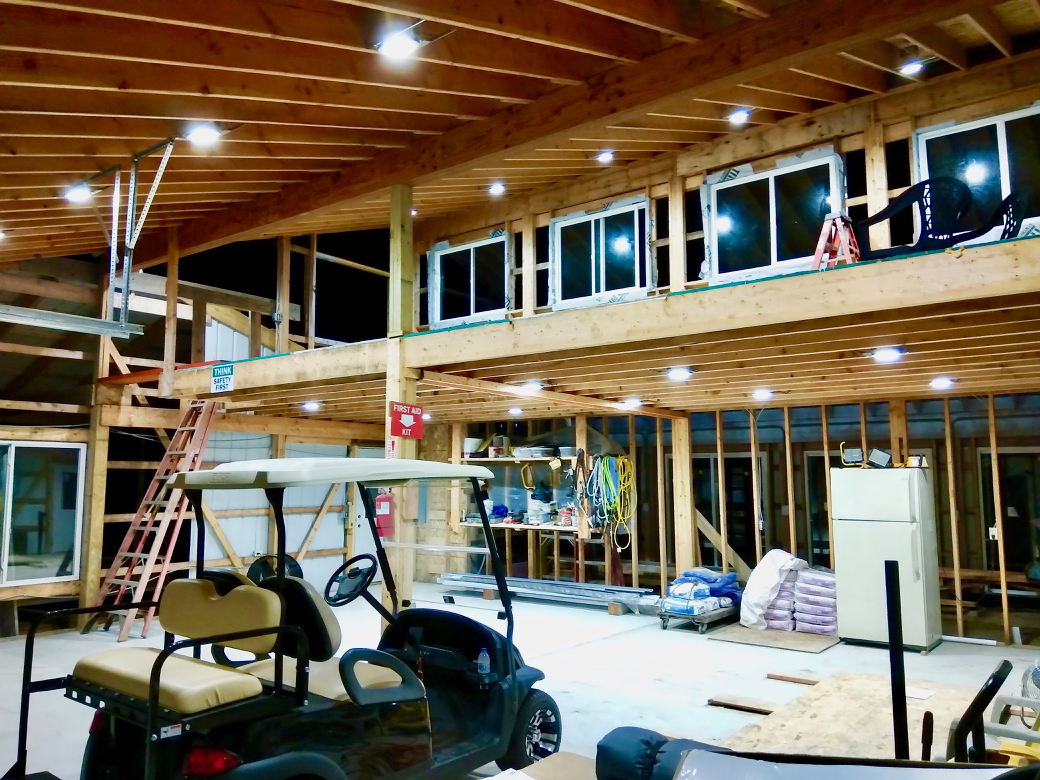 A view toward the recently installed garage doors.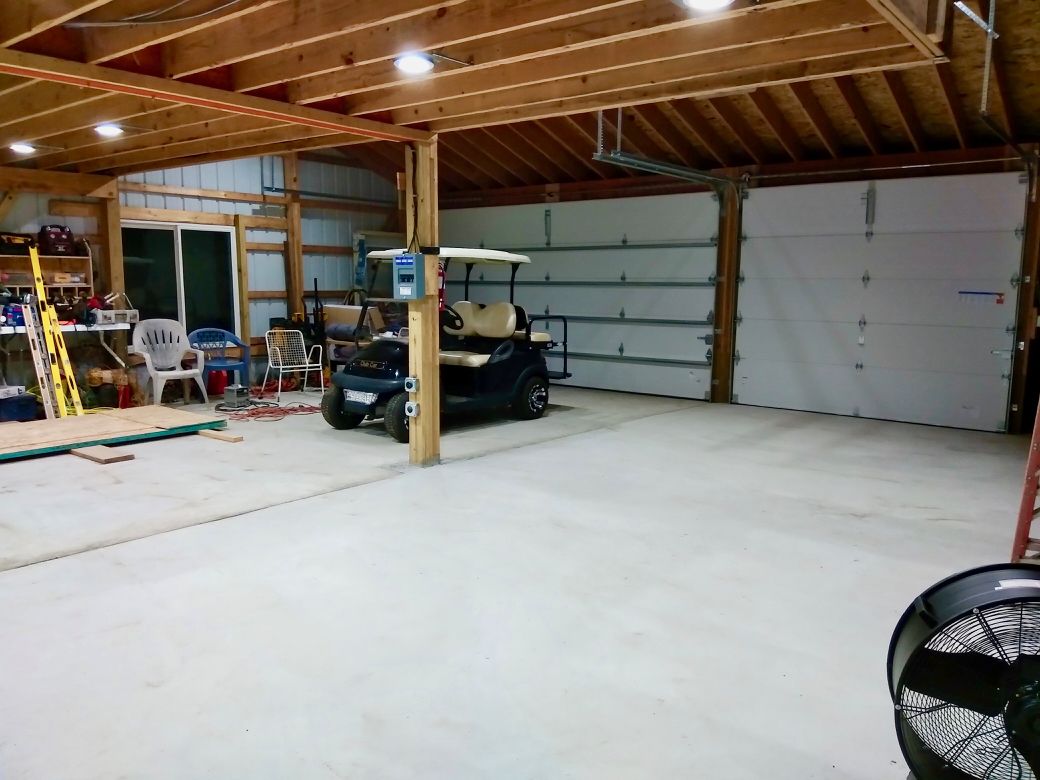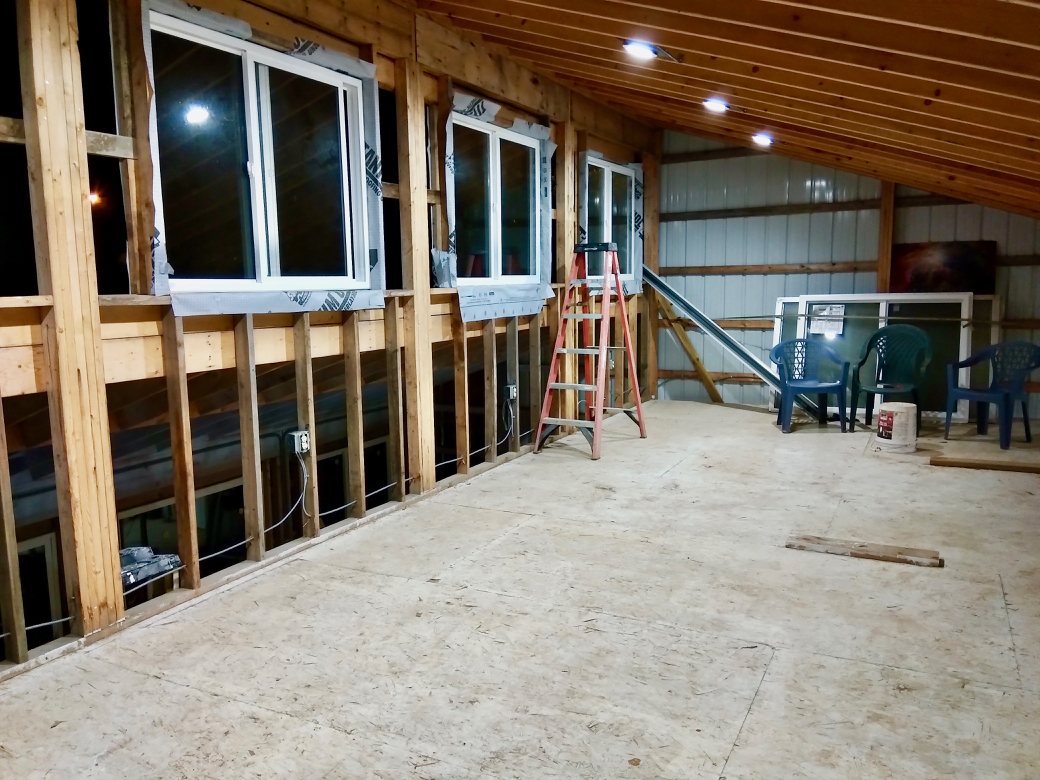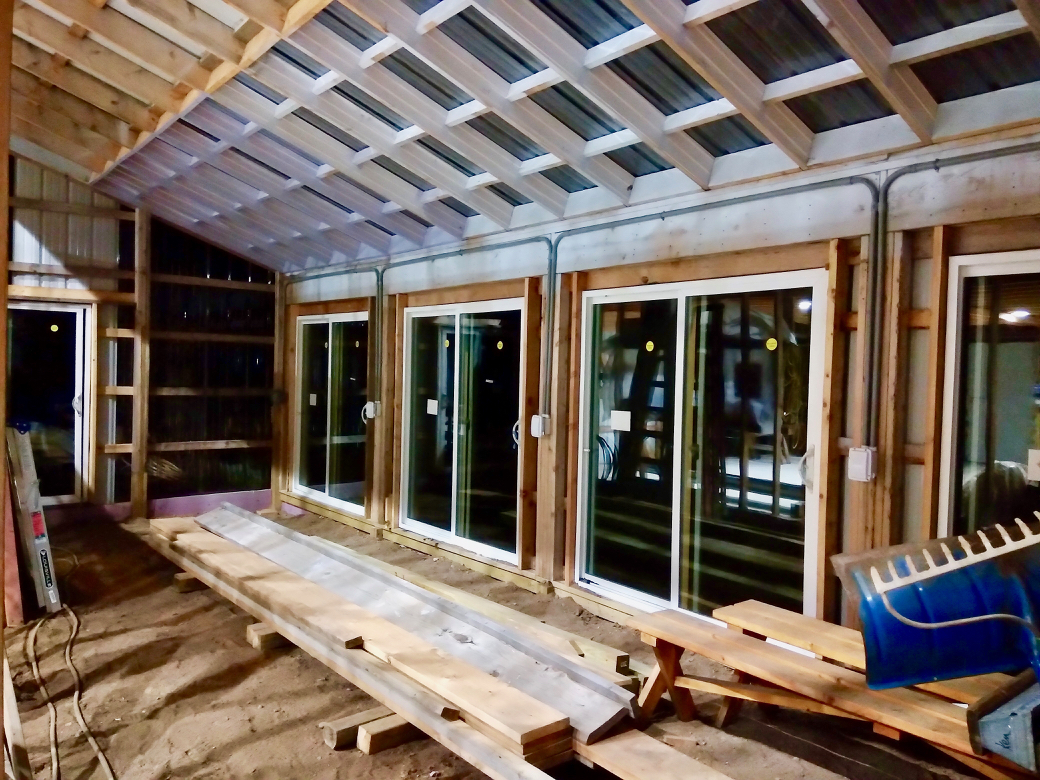 Sevadars working in the ISHA garden during the 2018 Mitti Seva Day.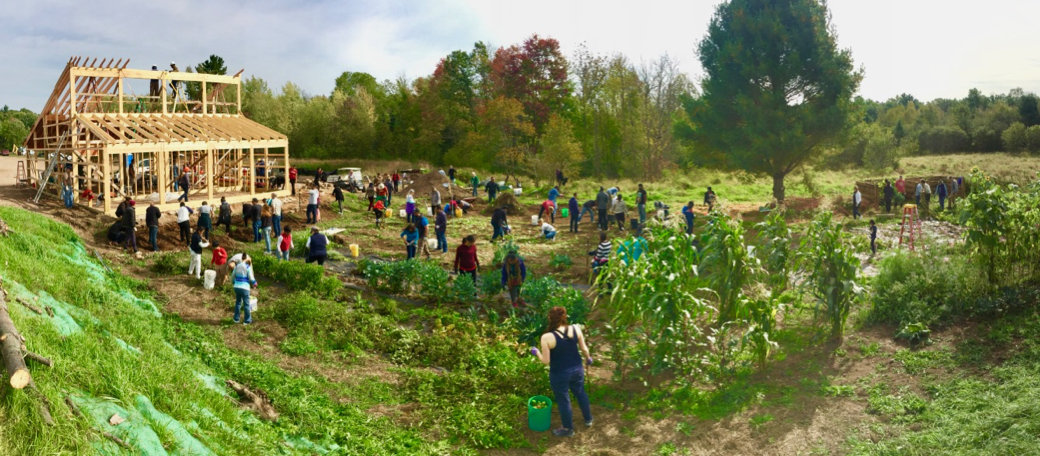 With warmest regards,
Paul Bauer
Chair of ISHA Building & Fund-Raising Committee