#148 – May 22, 2023 — Ishwar's Dera is Open!
Dear Friends,
With the warm weather, ISHA welcomes back all visitors who wish to offer seva to Ishwar Ji. This will be an exciting and busy year at the dera, as construction continues on the Meeting Hall, and much help will be needed in the garden and on many other projects from all of Ishwar's friends. We hope to see you there!
"I want every satsansi, even the poorest of the poor, to be given the opportunity to offer something in seva, even if it is only a dollar. I would also like all satsangis, rich and poor, young and old, to participate in the construction, even if they can only carry one brick. Your smallest efforts are precious to me and to Great Master. This is seva of love and devotion."
— Ishwar Puri on seva
Here are some dera photos showing the transition from winter to spring, and a few of the many seva opportunities that spring brings.
In mid-March and into April, snow remained over the landscape.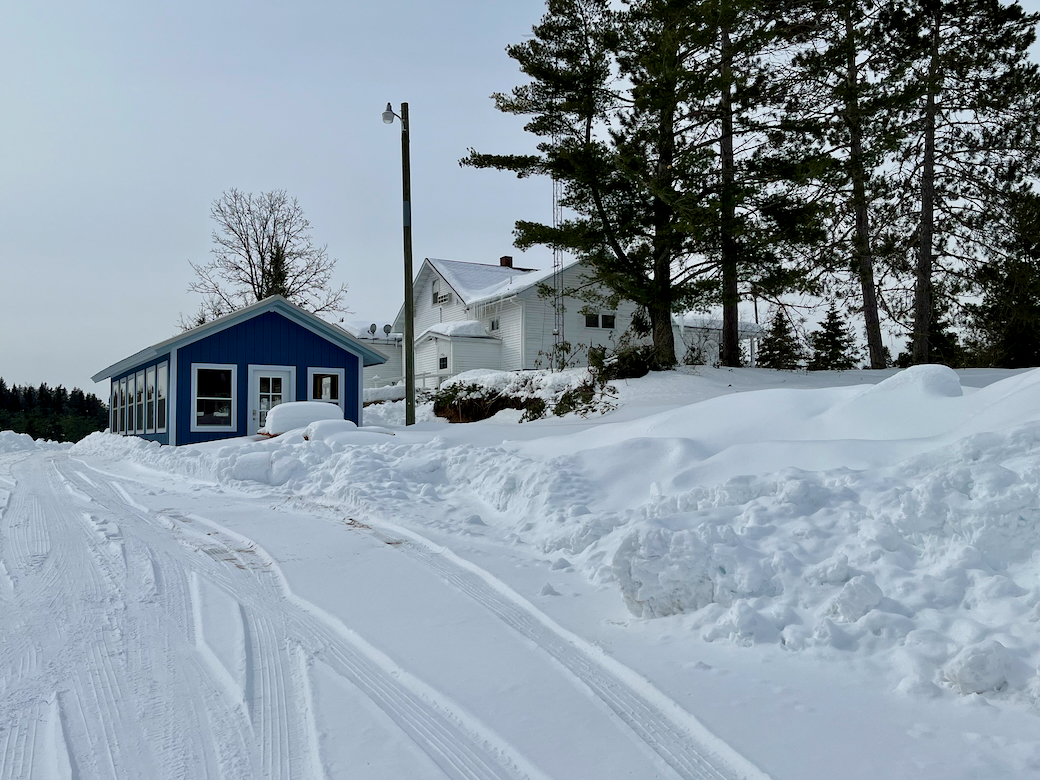 A view out the ISHA office door on April 1.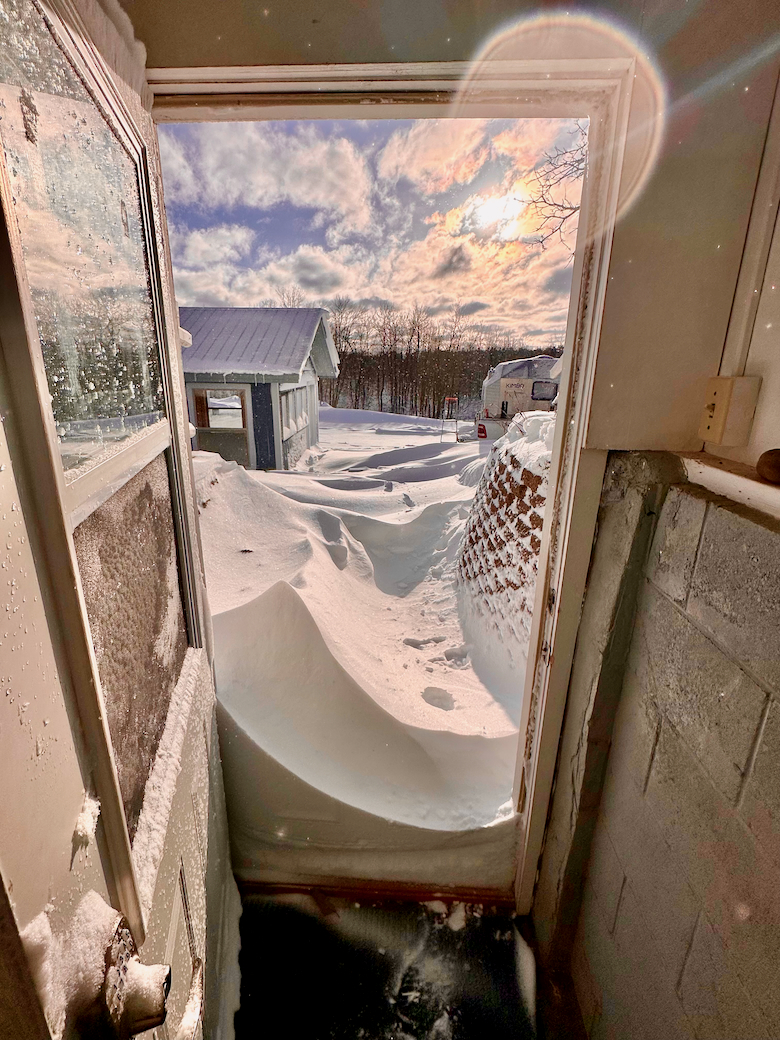 In spite of the March weather, devoted sevadars trekked through the snow drifts to gather at the dera to preserve garden squash that was grown in 2022 and will be served to visitors in 2023.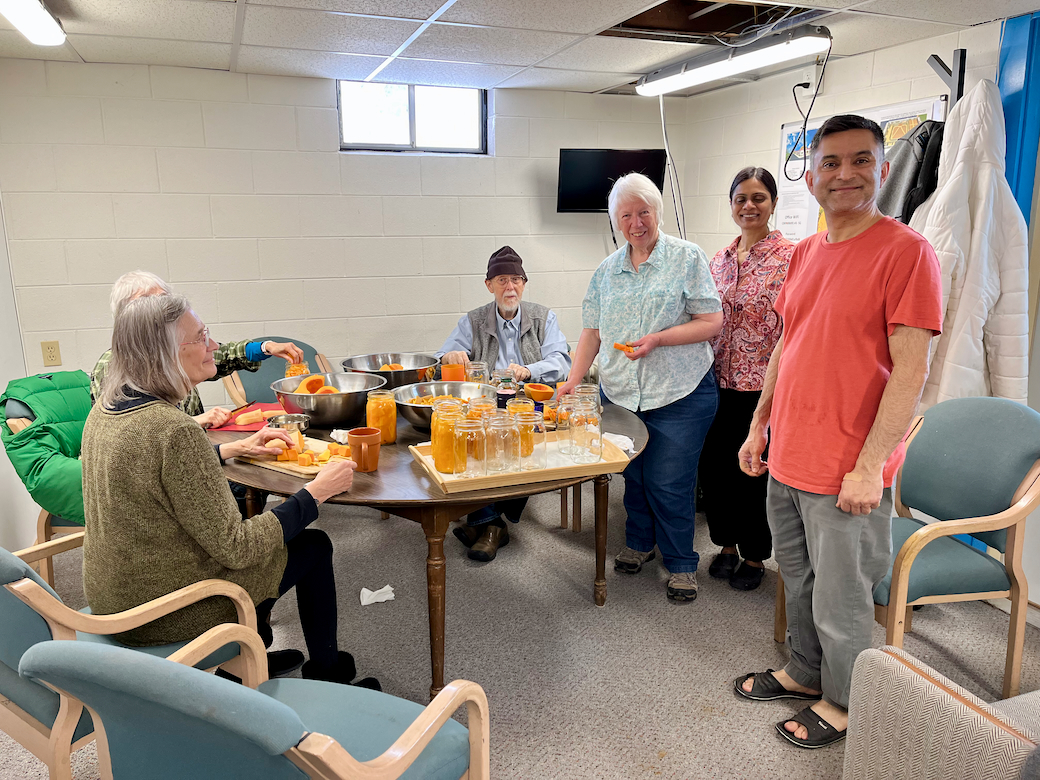 Near the end of March, volunteers at the dera were treated to a magnificent astrological display of the northern lights (the aurora borealis).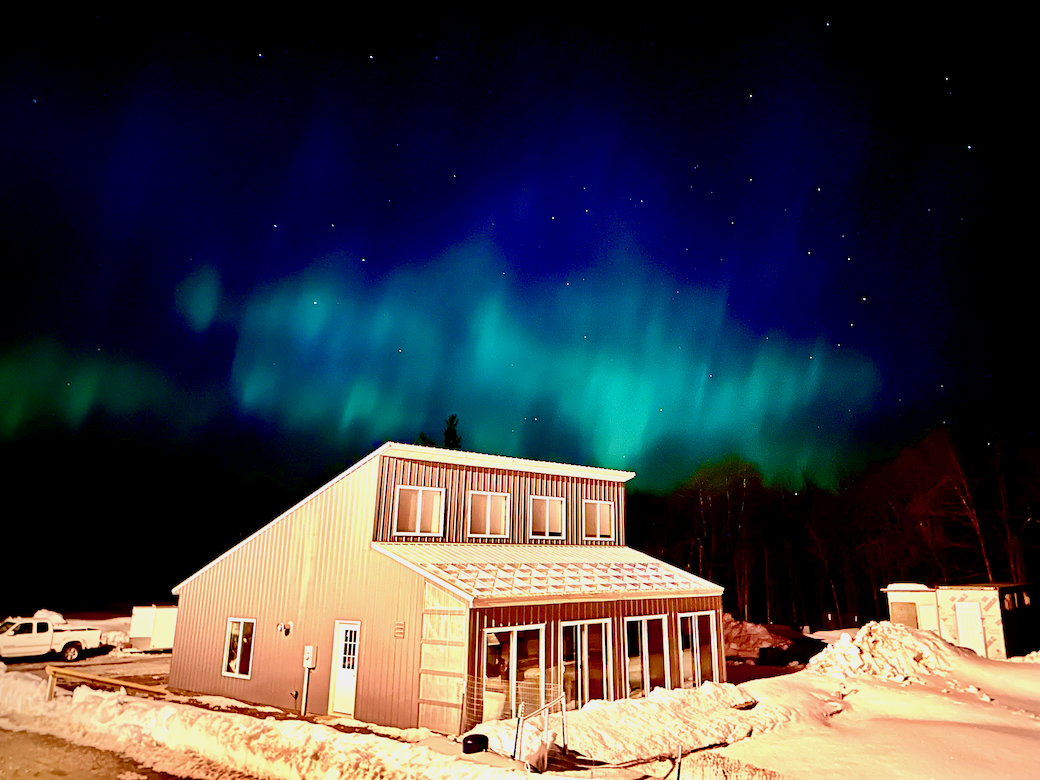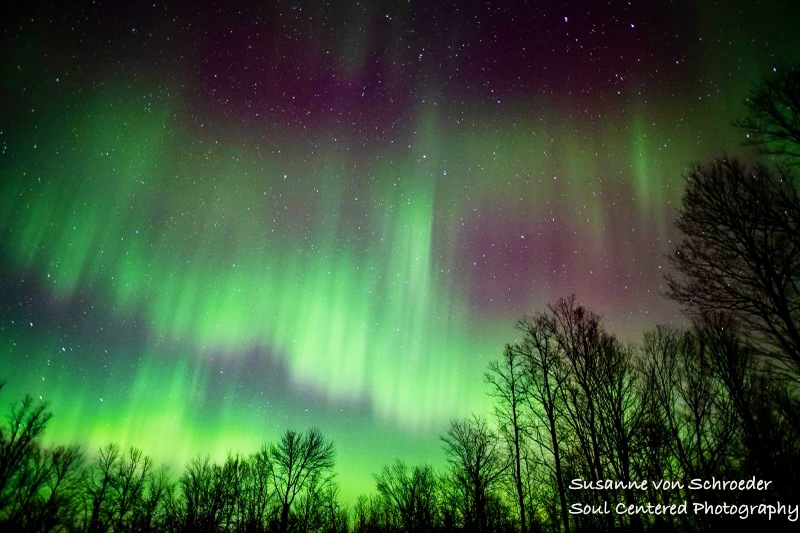 By mid-April, warm weather had arrived, but the heavy snow resulted in many broken trees and branches. There will be plenty of tree clean-up seva available this year!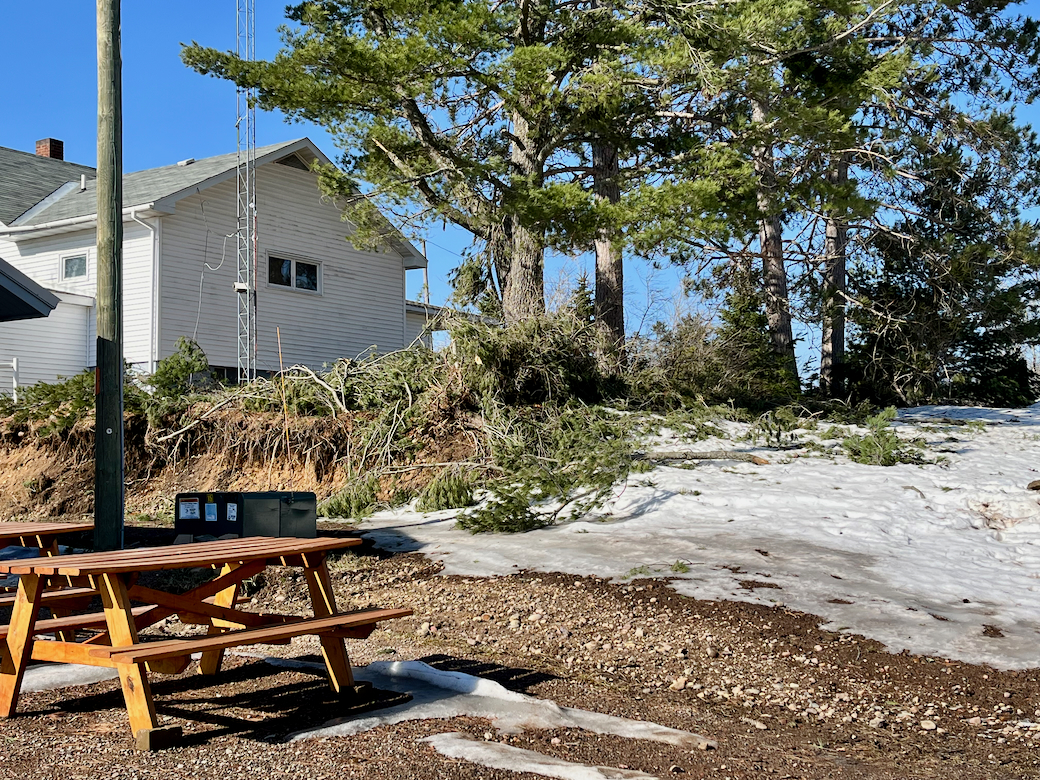 For a short time, the Meeting Hall foundation transformed into a (very shallow) swimming pool.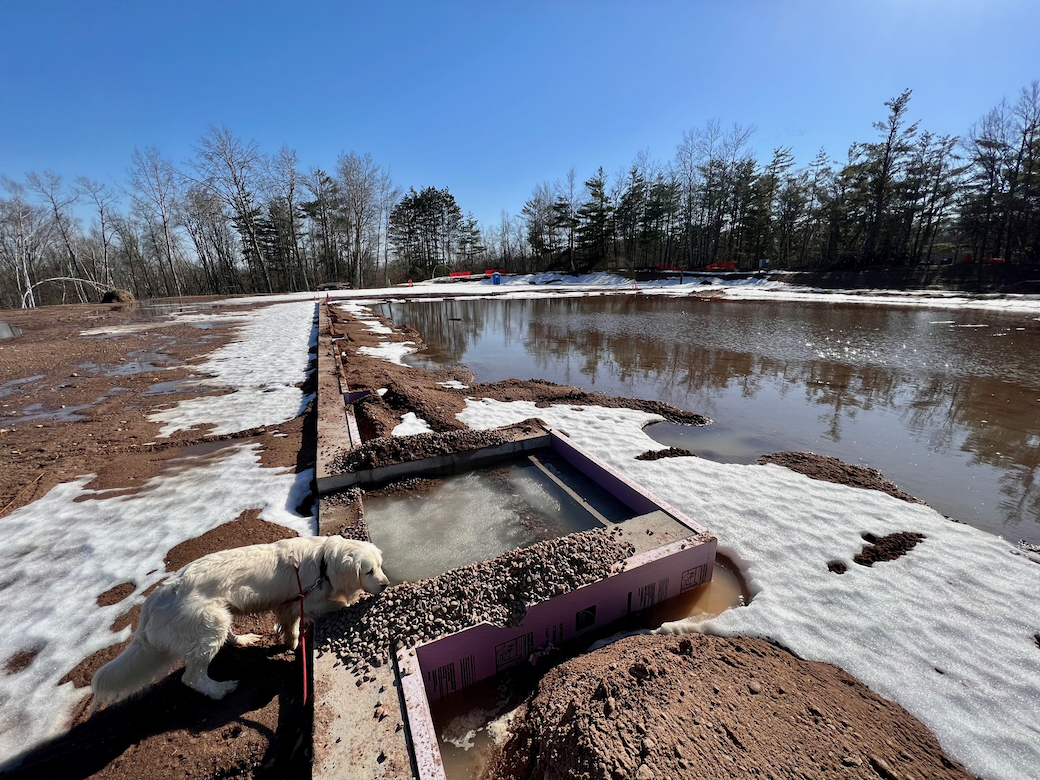 But by mid-May it had dried out and construction work could begin.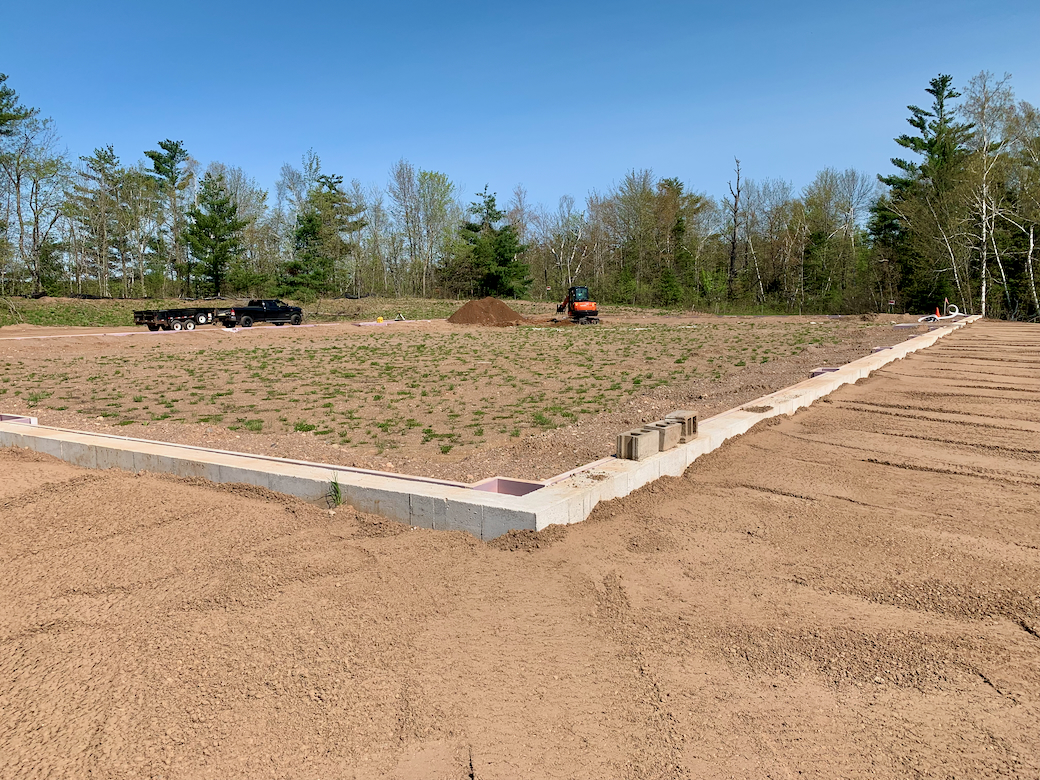 Other signs of spring at the dera were unmistakably, such as blossoms on the apple trees ….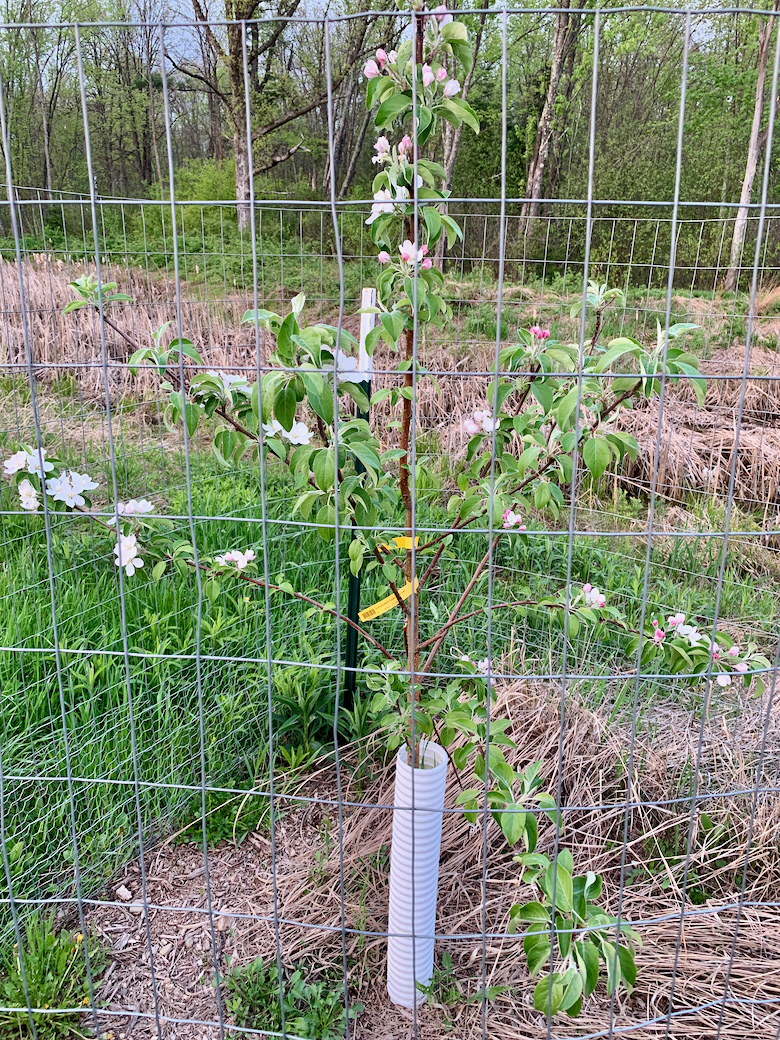 …. and flowers around the greenhouse …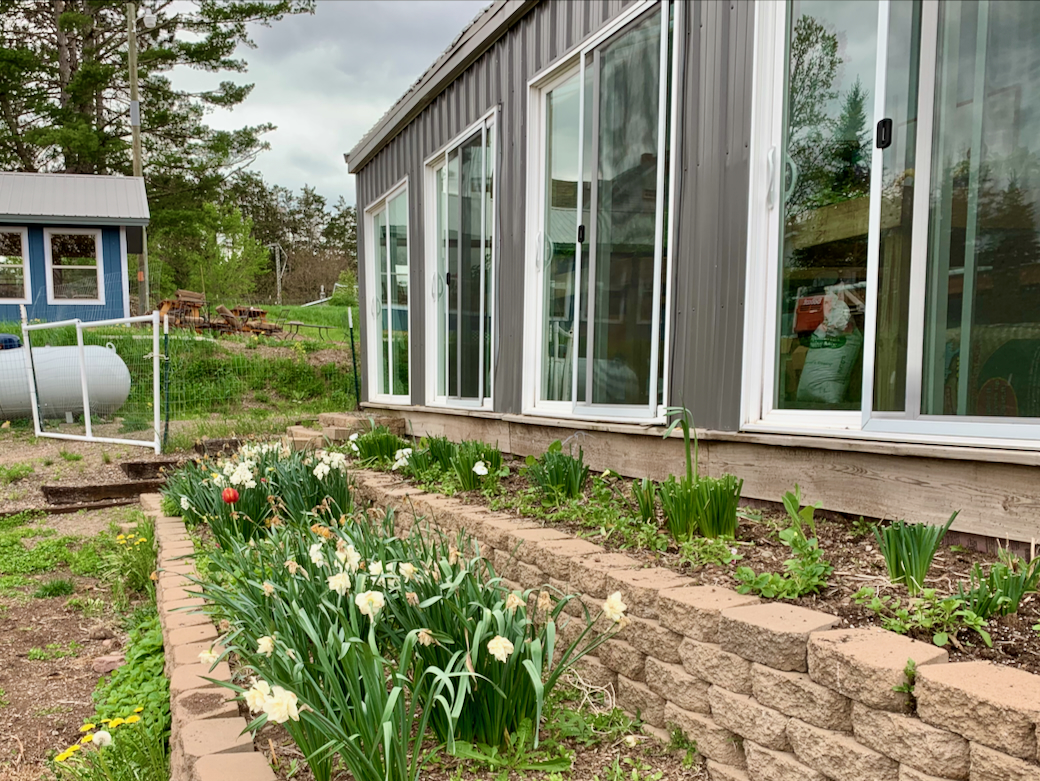 …. and, garden seedlings shooting up in the greenhouse …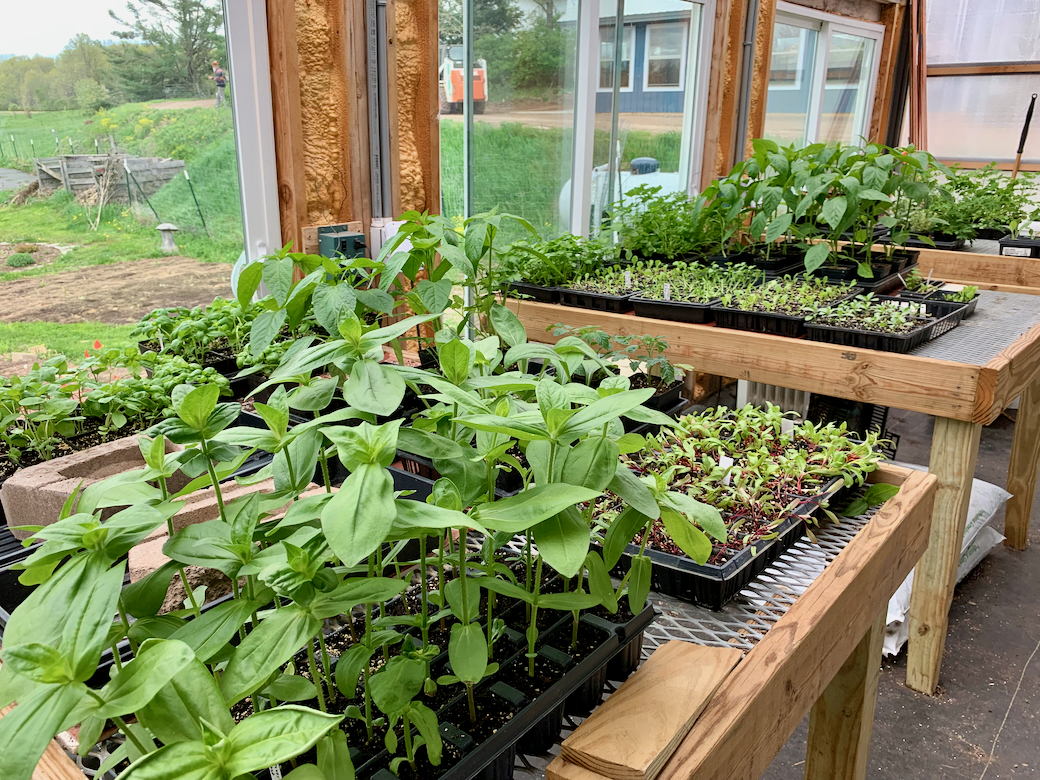 …. and, volunteers hard at work spreading piles of organic compost in the garden.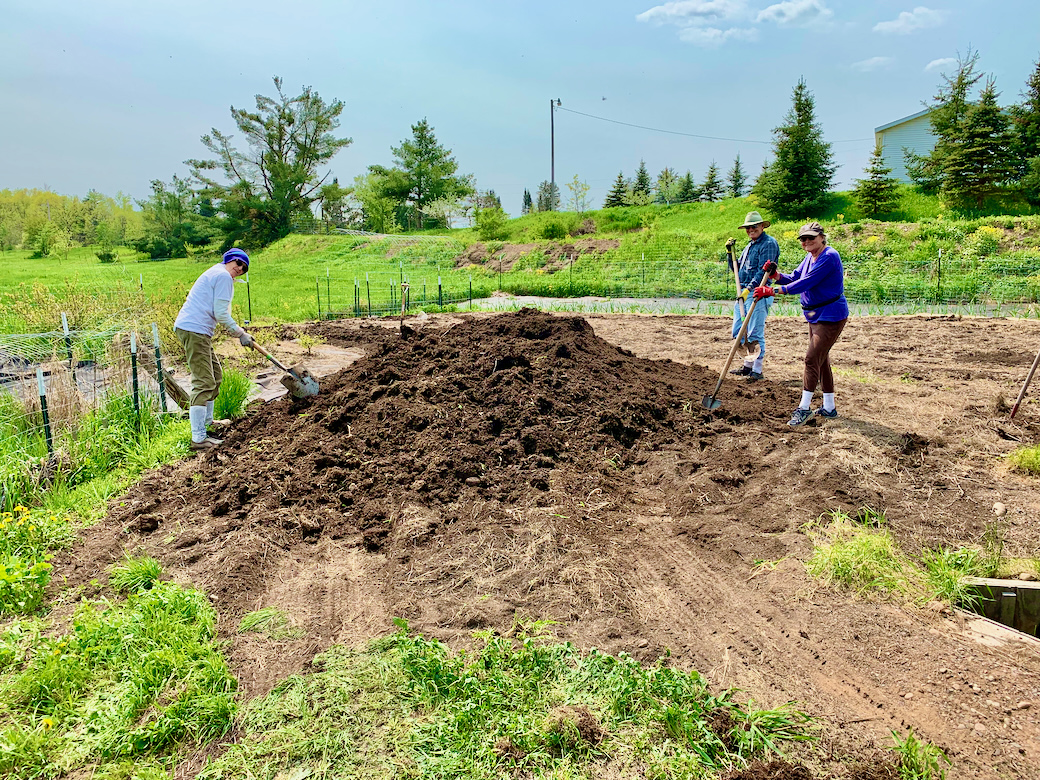 By mid-May, some early plantings were made in Ishwar's Prashad Garden!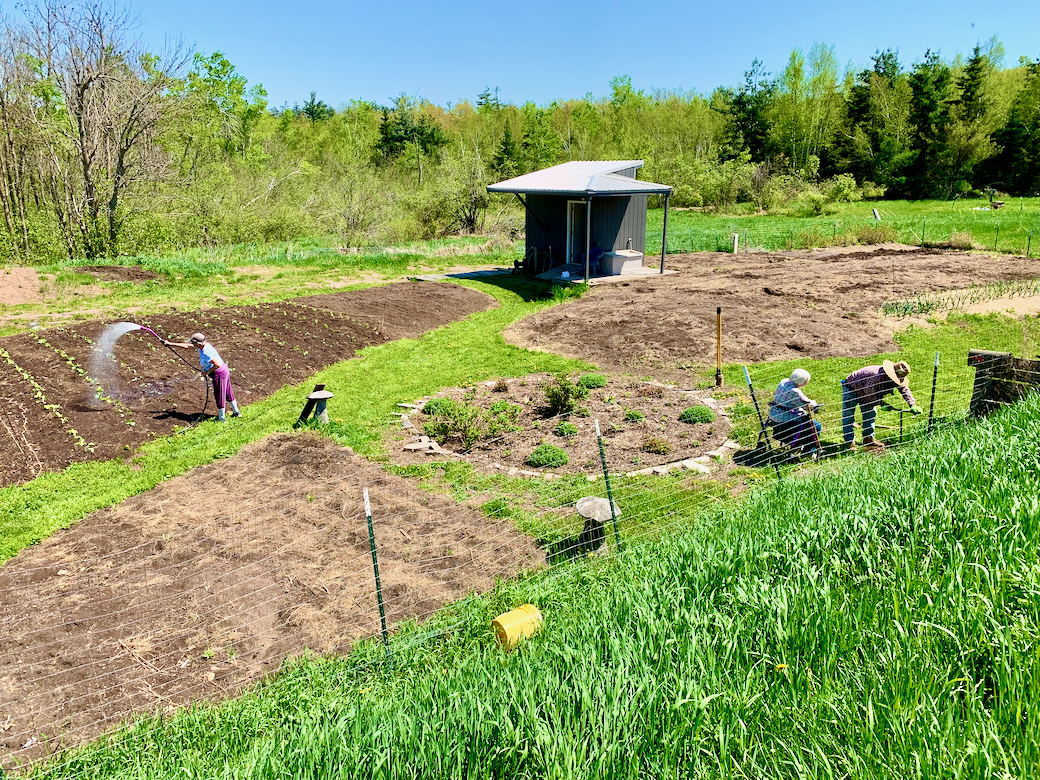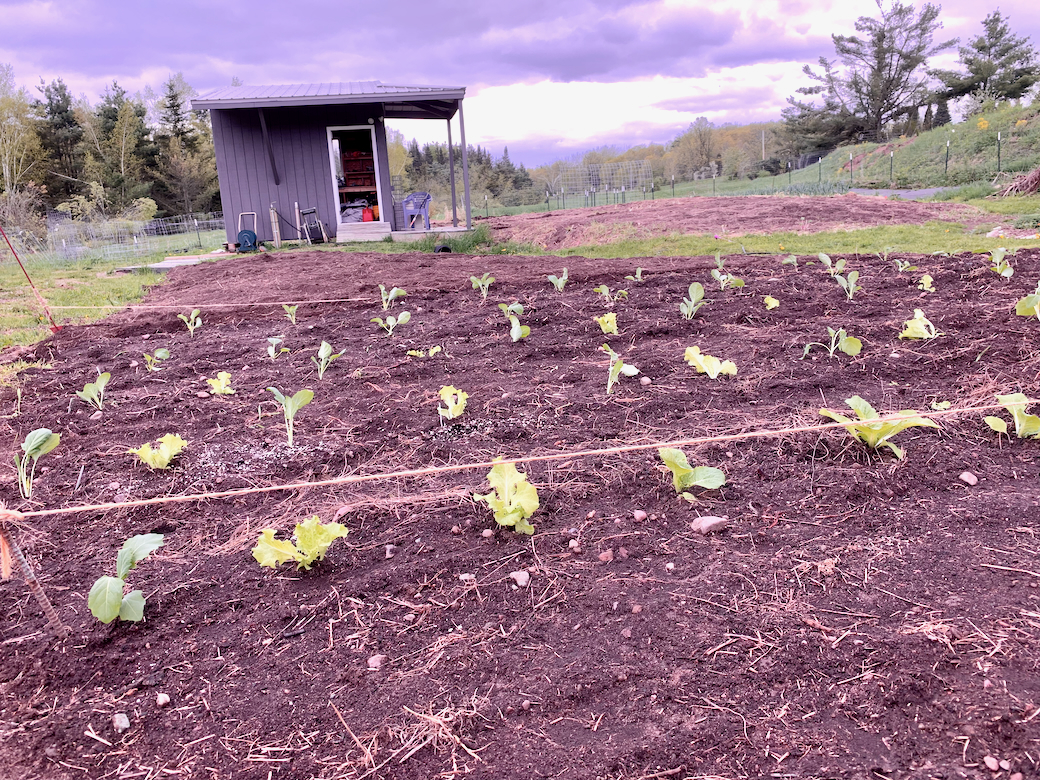 Other early work includes preparing ISHA's small fleet of vehicles and equipment for the season …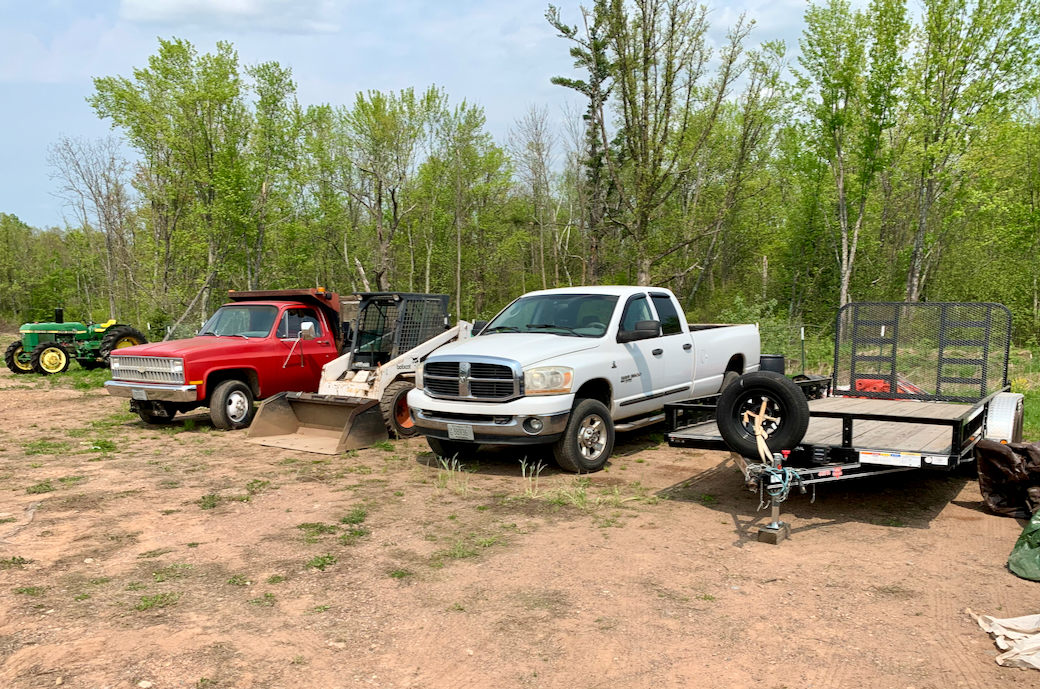 …. and moving stuff from here to there …
…. and of course, relaxing after long days of service to our beloved Ishwar!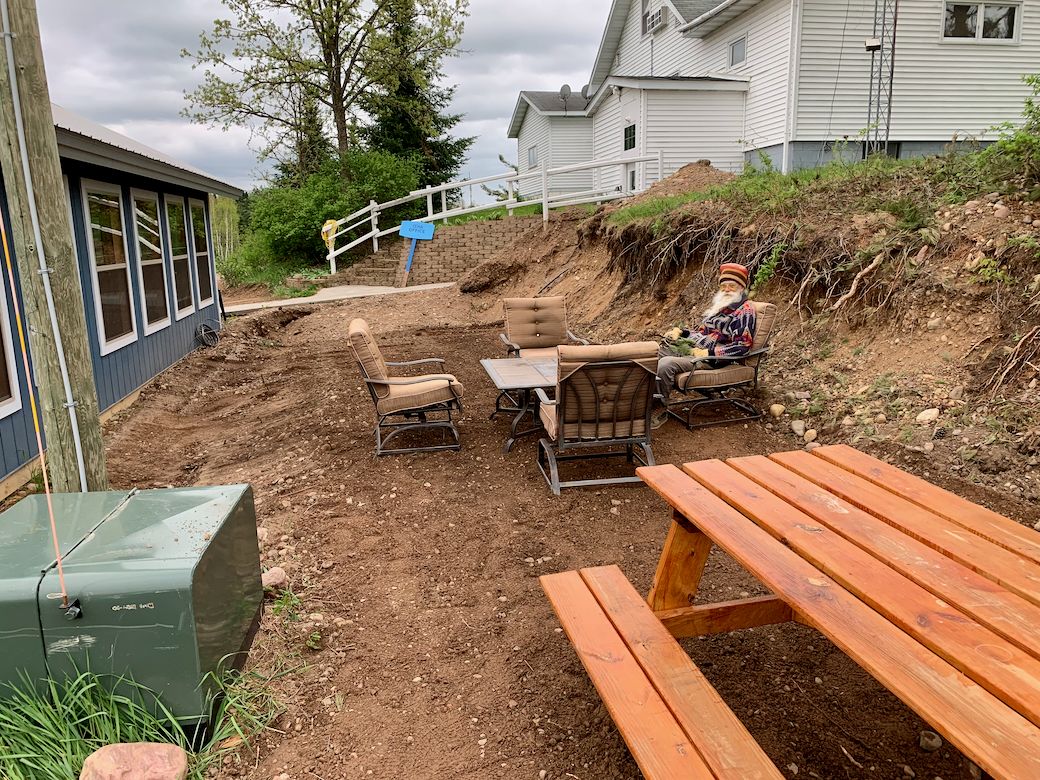 Volunteers will be needed from now until October, so please feel free to sign up for seva by sending an email to dera.seva@ishanews.org
Here's the list of three official "Events" at the dera, but all are always welcome to attend "Open Seva" at any time between May 1 and November 1.
Spring Garden-Planting Event — Friday, May 26 to Monday, May 29 (Memorial Day Weekend)
Summer Seva Event — Friday, June 30 to Tuesday, July 4 (4th of July Celebration)
Fall Prashad Garden Harvest Event — Friday, September 15 to Monday, September 18
Any questions related to Ishwar's dera can be directed to Jagannath Kerai's email at chairman@ishanews.org
ISHA Dera Building Committee