#147 – March 23, 2023 — Spring Arrives at Dera … Sort Of!
Dear Friends,
Winter has turned to spring at Ishwar's dera in northern Wisconsin … at least according to the calendar. In reality, the community of Bruce has experienced a karma-rich winter that seems far from over. You may recall that the snow storms began on December 13, just hours after the foundation walls were completed at the ISHA Meeting Hall construction site. Since then, abundant snow and ice have been a constant reminder of the significance of duality in our lives, as Ishwar frequently discussed. Without such bad weather, how would we get to appreciate the good weather?
Here are a few recent photos of the dera …
Snow piled up in front of the dera in late February.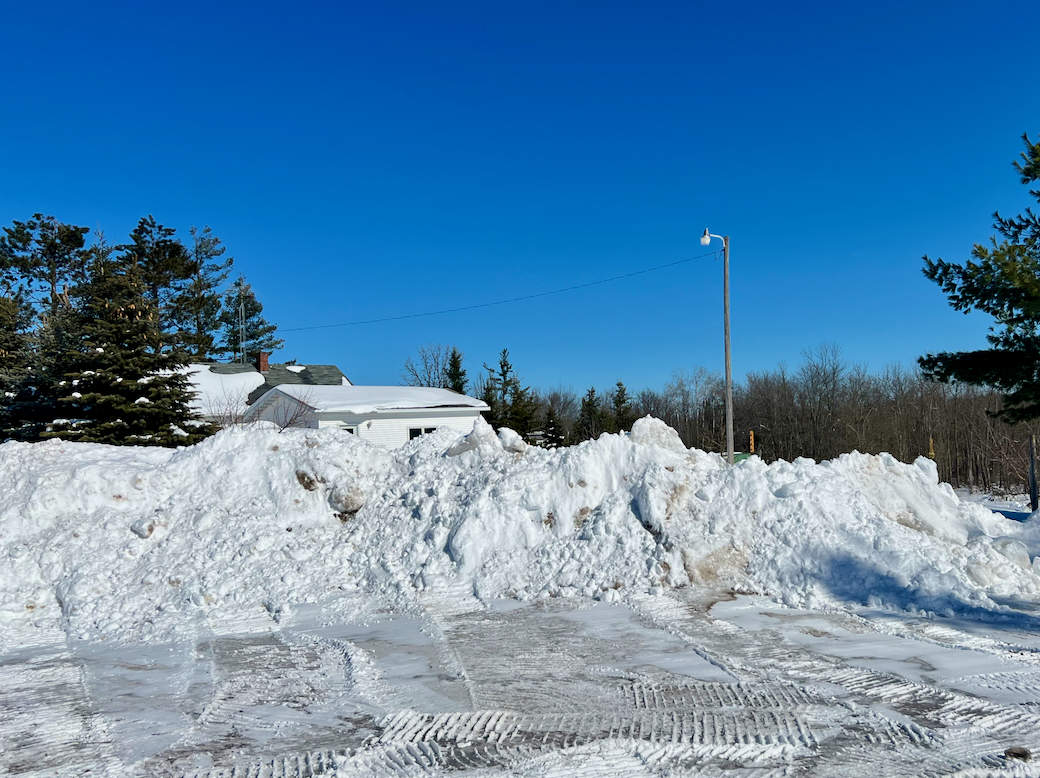 Ishwar's local friends were busy this winter plowing snow to keep the dera roads open.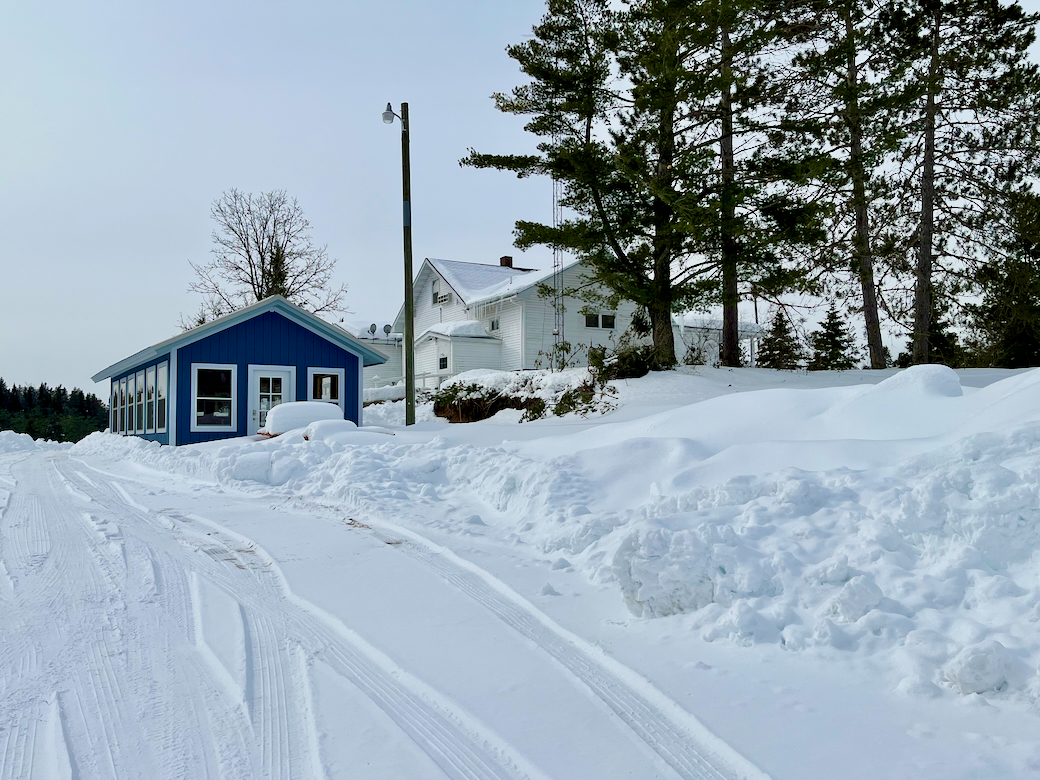 Volunteers also cleared access to the ISHA office with shovels.
Due to it's design, the dera garage/greenhouse roof sheds snow on its own.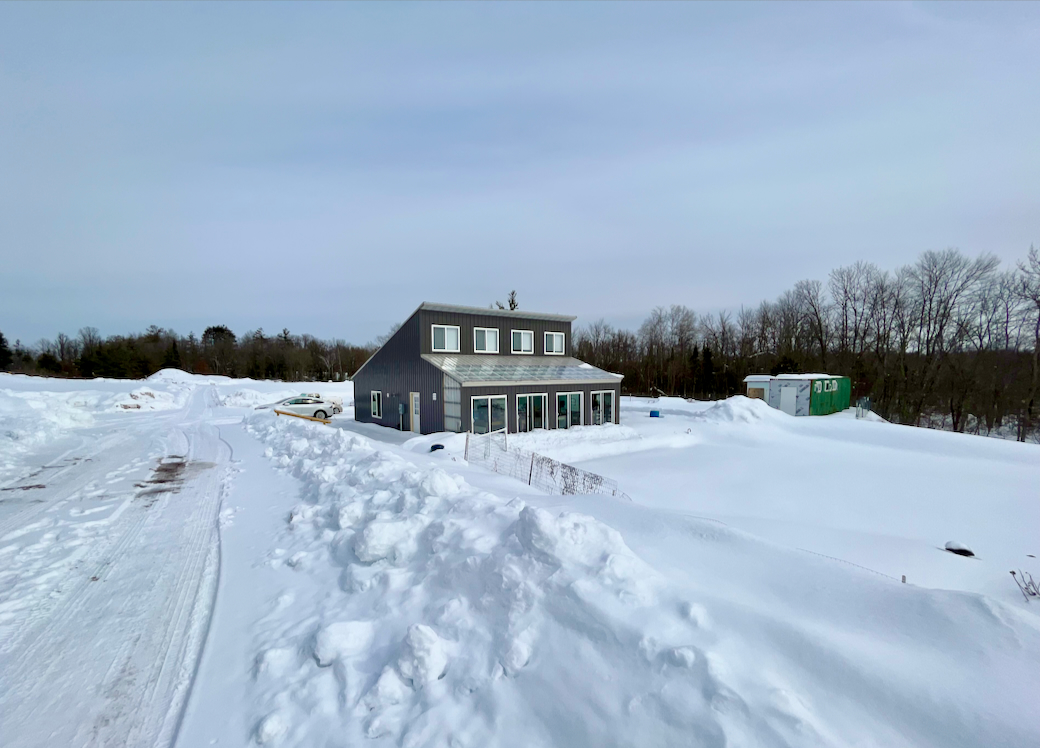 In spite of the snow and ice, a team of cheerful sevadars did come together in March to offer seva to Ishwar by preserving some of the abundant butternut squash that came out of the Prashad Garden last year.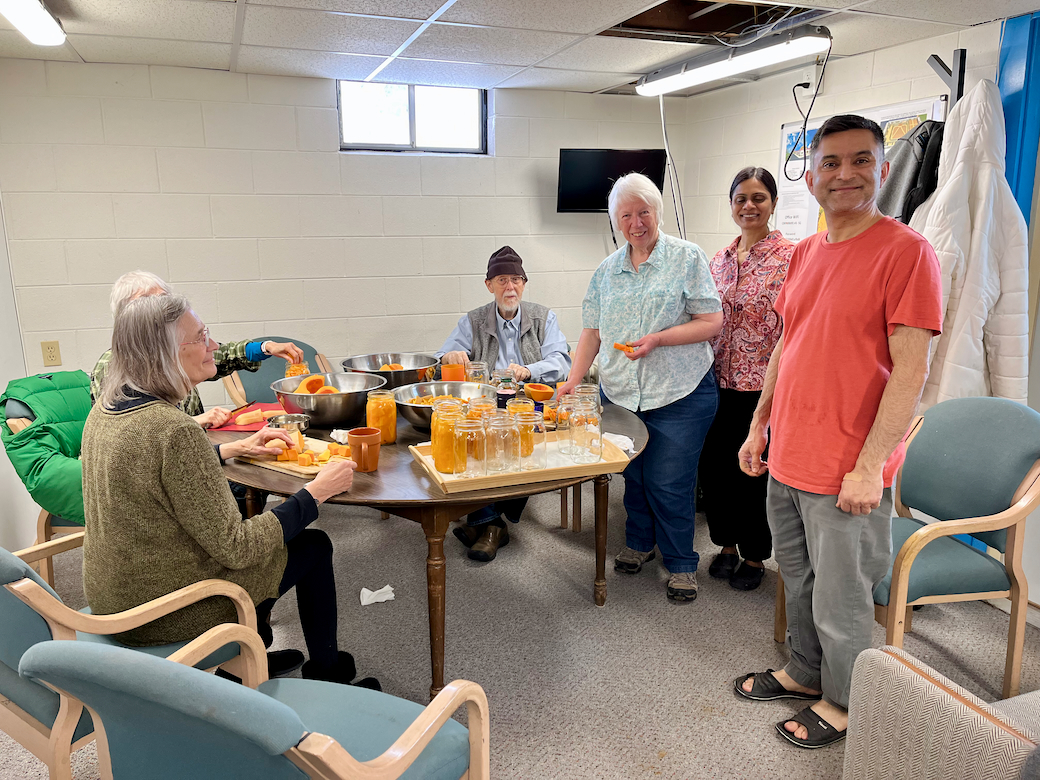 When winter truly turns to spring, ISHA will welcome back all visitors who wish to offer seva to Ishwar Ji. This will be an exciting and busy year at the dera, as construction continues on the Meeting Hall and the garden and many other projects will require help from all of Ishwar's friends. We hope to see you there!
Here's the list of three official "Events" at the dera, but all are always welcome to attend "Open Seva" at any time between May 1 and November 1.
Spring Garden-Planting Event — Friday, May 26 to Monday, May 29 (Memorial Day Weekend)
Summer Seva Event — Friday, June 30 to Tuesday, July 4 (4th of July Celebration)
Fall Prashad Garden Harvest Event — Friday, September 15 to Monday, September 18
Any questions related to Ishwar's dera can be directed to Jagannath Kerai's email at chairman@ishanews.org
ISHA Dera Building Committee