#145 – December 28, 2022 — Meeting Hall Foundation Completed!
The Dera Building Committee is overjoyed to report that on December 13th ISHA's contractor completed the foundation for Ishwar's Meeting Hall just hours before the "snowstorm of the century" blanketed northern Wisconsin with two feet of snow and subzero temperatures. Interestingly, the snow actually provides excellent insulation between the cold air and the freshly buried concrete, ensuring that the foundation will remain unaffected by the Wisconsin winter!
Here are some photos of the final phases of the construction work.
Our excellent, local general contractor had the concrete forms built atop the footing.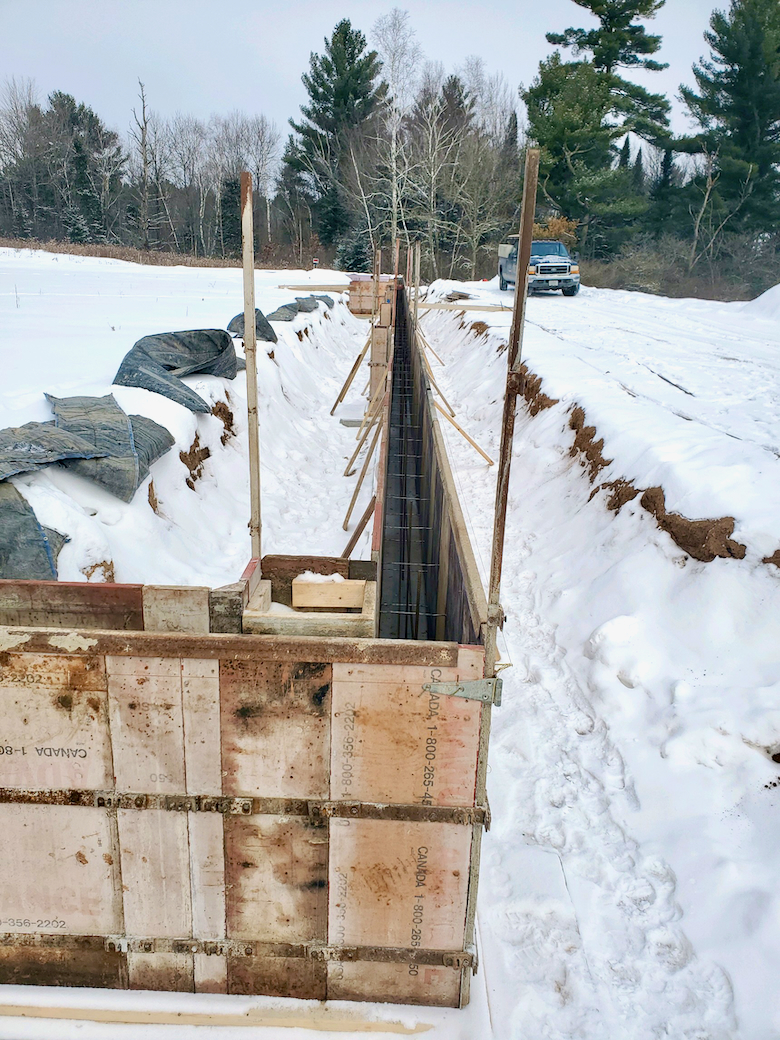 The pumper truck and cement trucks arrive.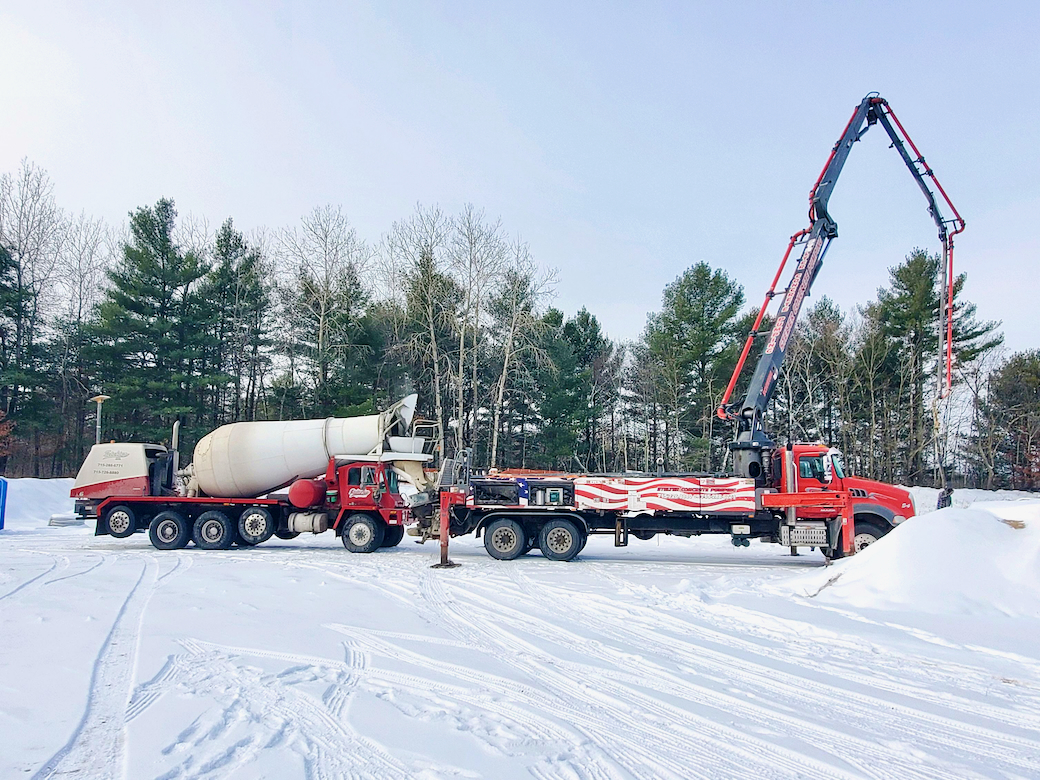 The weather-resistant crew filled the forms with warm concrete.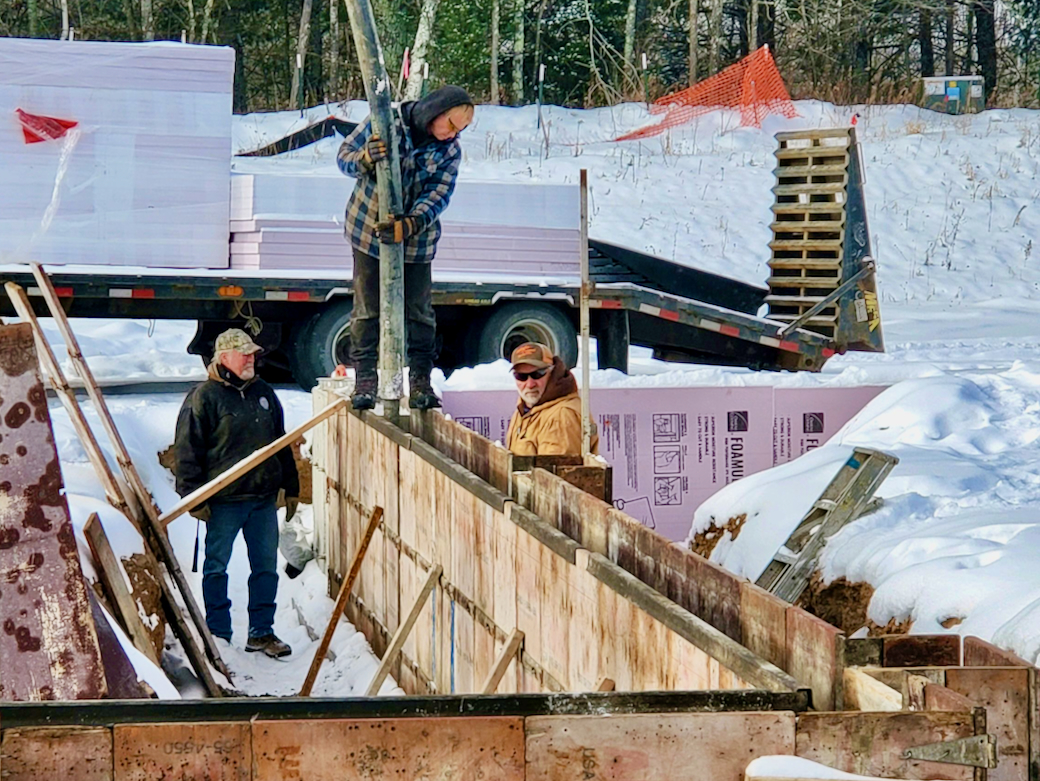 The next day, the forms were removed to reveal the lovely (and sturdy!) foundation walls for Ishwar's hall.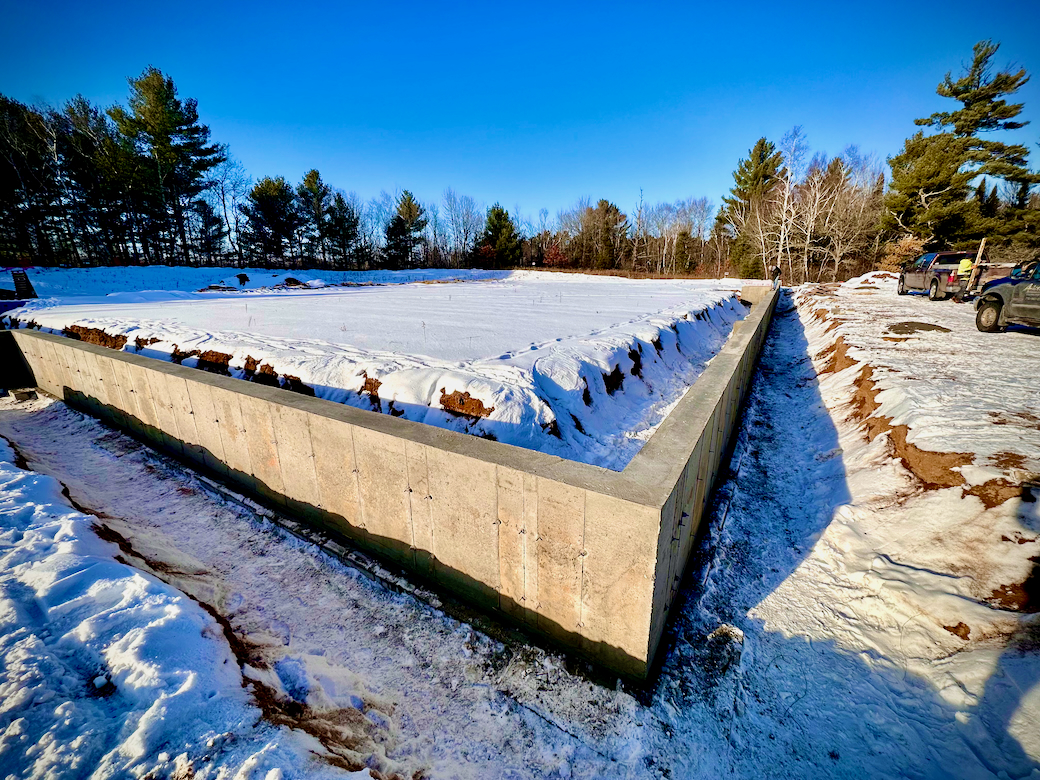 The embayments around the building represent the future locations of exterior doors.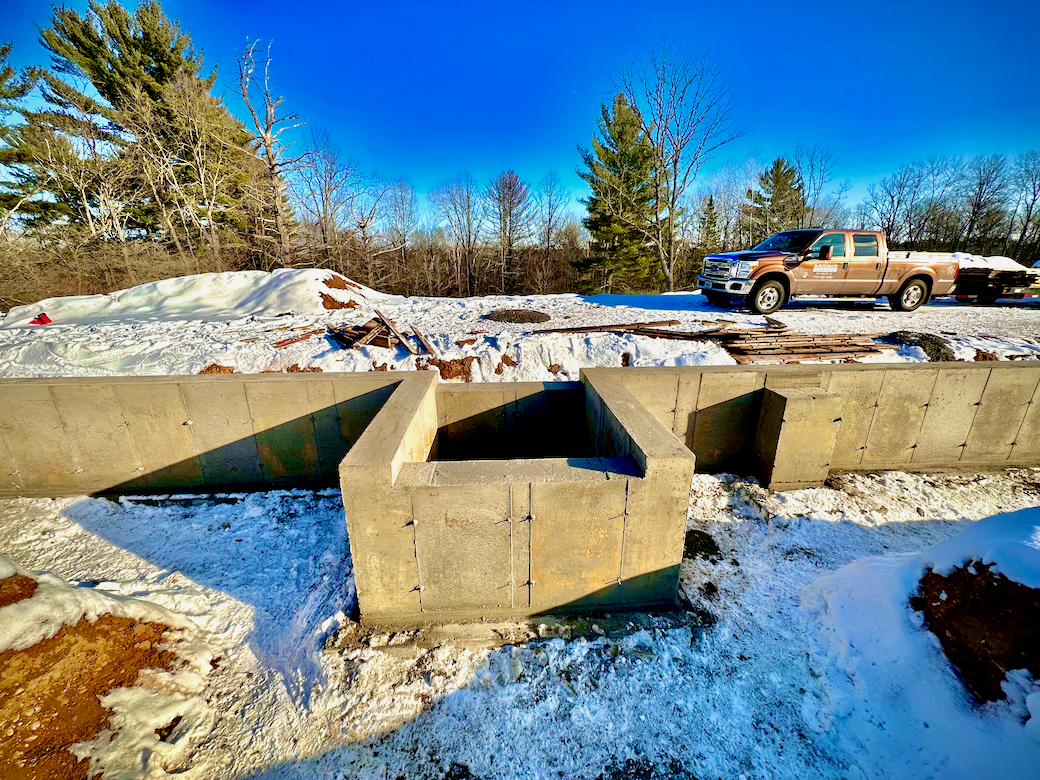 The exterior wall was painted with a black waterproof coating.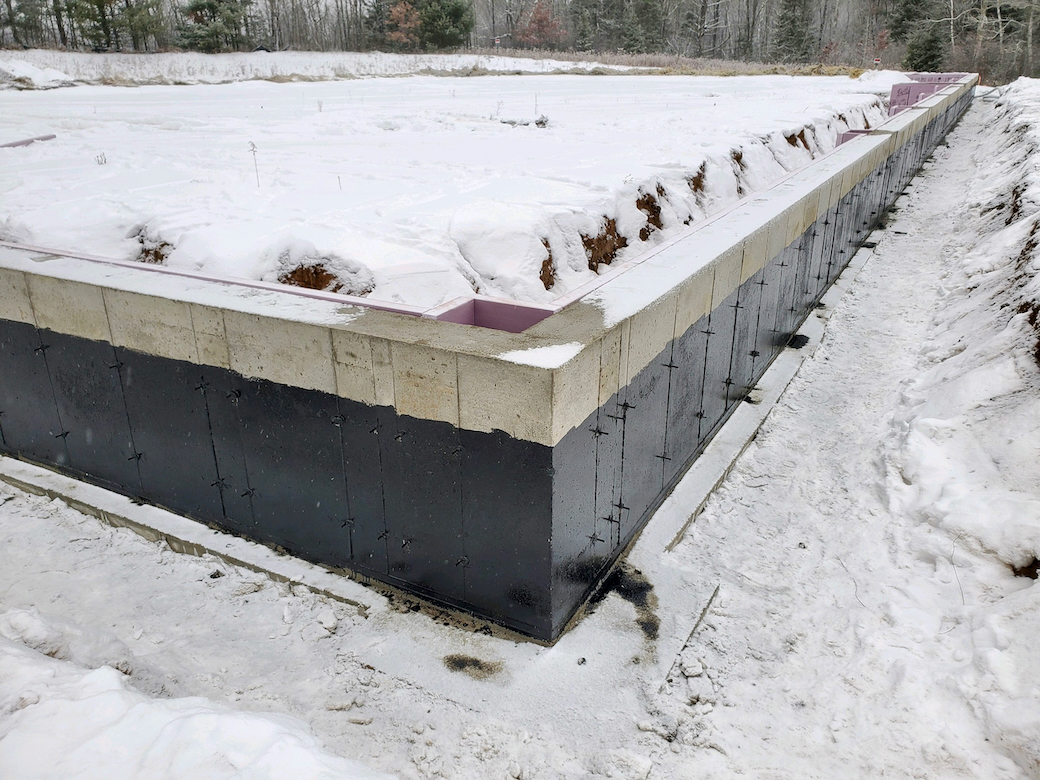 Three-inch insulation was applied to the interior foundation walls.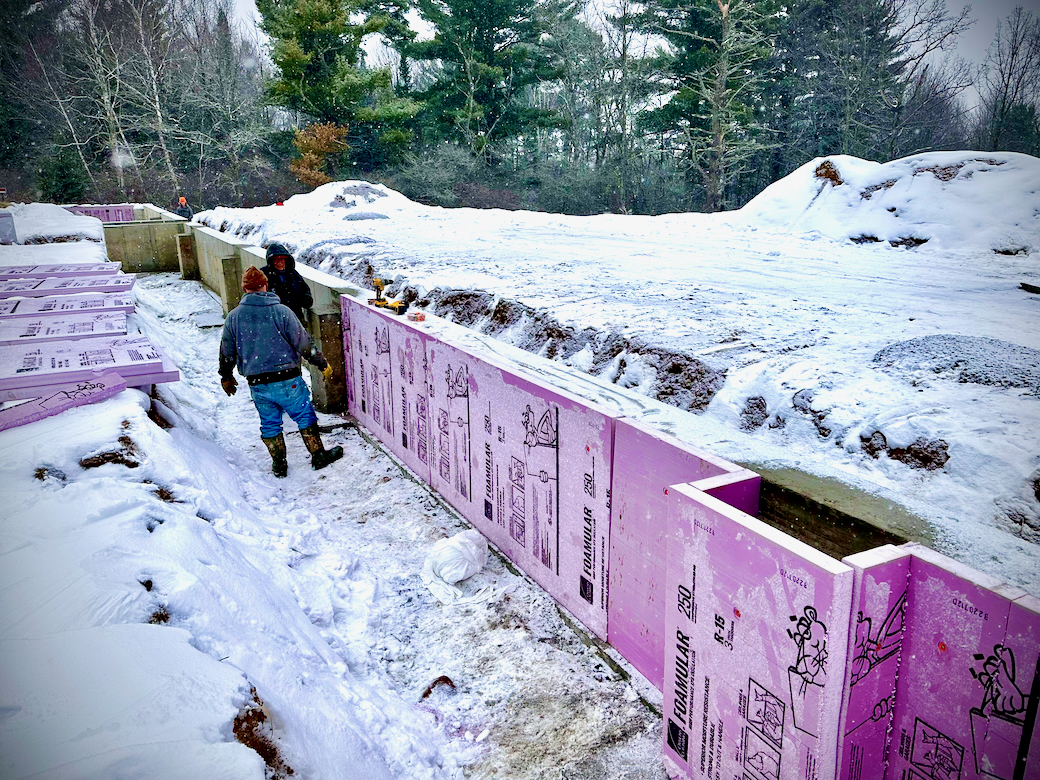 The contractor then backfilled dirt on both sides of the walls with his agile compact track loader.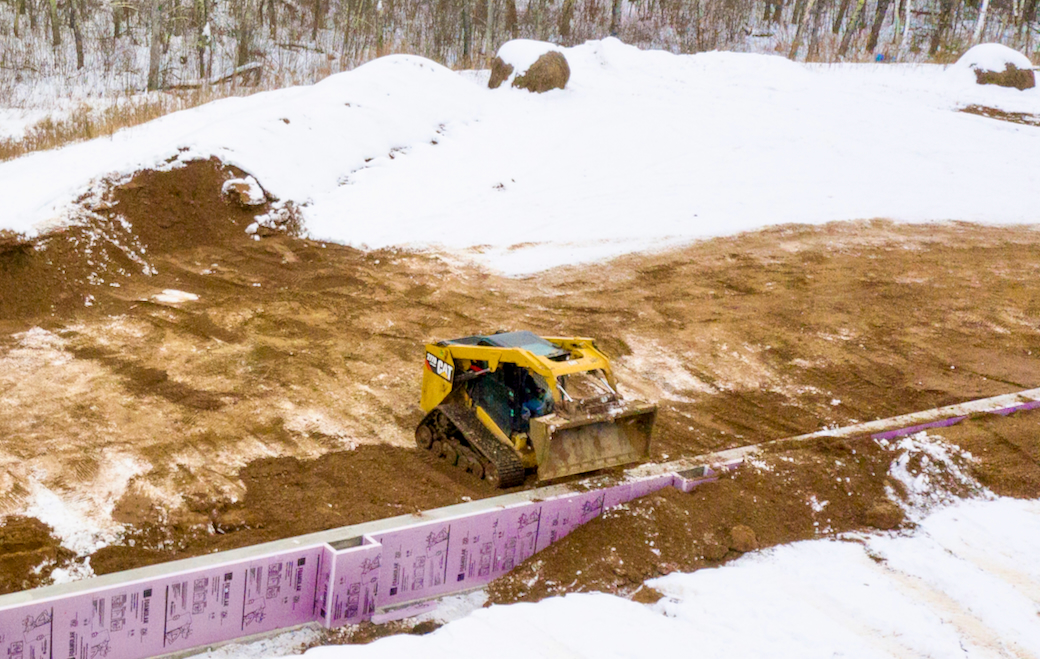 Straw was spread over the walls to increase the insulation value for the buried foundation.
Drone photo looking south shows the west and north buried foundation walls that were completed in November, and the east and south walls that were completed in December.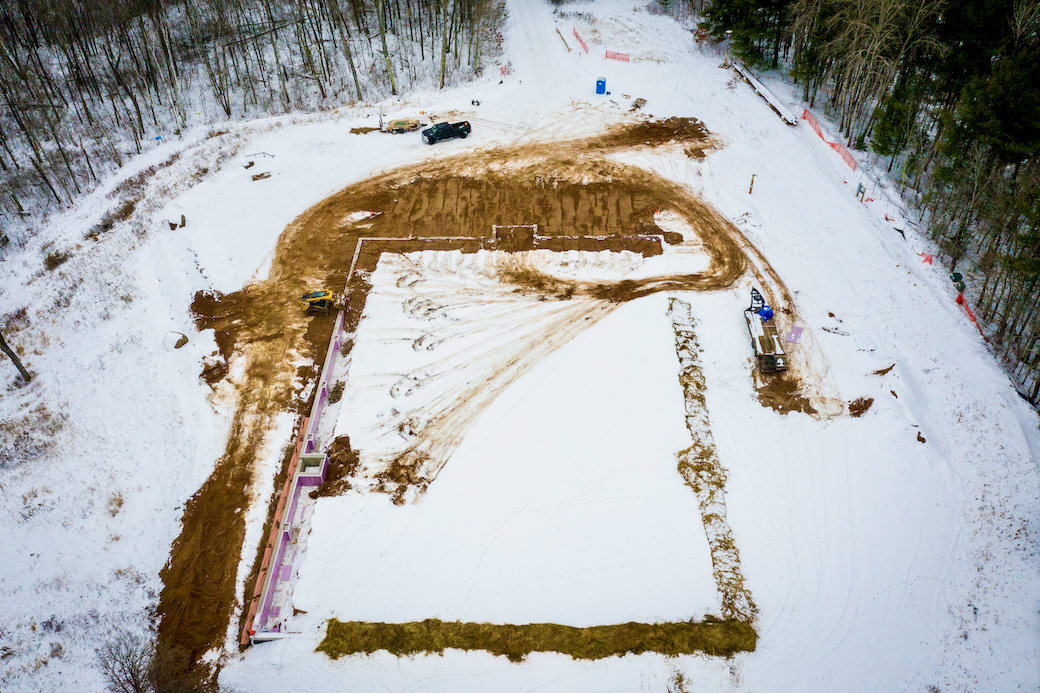 The huge storm in mid-December dropped two feet of heavy snow over the Bruce region. This photo was taken on December 26, when nearly all evidence of construction was buried under the deep snow.
In the spring of 2023, we hope to begin installing the steel framework for the Meeting Hall. In addition to this work, there will be many seva projects available for visitors. ISHA welcomes all volunteers any time during the summer, and will be sponsoring these three long weekends for special events in 2023:
Friday, May 26 to Monday, May 29 (Memorial Day Weekend) – Prashad Garden Preparation and Planting

Friday, June 30 to Tuesday, July 4 (4th of July Weekend)

Friday, September 15 to Monday, September 18 (Mitti Seva) – Prashad Garden Harvesting
ISHA Dera Building Committee