#137 – April 12, 2022 — Summer Dera Seva!
As you may know, construction work will begin soon on Ishwar's Meeting Hall at the dera in Bruce, Wisconsin. For this "Phase 1" of the project, most of the work will be done by professionals because of the highly specialized nature of the work (concrete foundation and steel framing of the building).
However, we expect to have many volunteer opportunities available starting in May.
The first official scheduled work involves preparing Master's prashad garden in mid-May. All volunteers are welcome to join in the fun, anytime after May 18. As always, a savory vegetarian lunch will be provided each day.

The big spring seva event of planting Master's prashad garden is set for Memorial Day weekend (May 28-30, 2022). As an added bonus, ISHA chairman, Jagannath Kerai, will be live-streaming satsang from the dera on May 28. All are welcome, and we hope to see many of you then.

There will also be seva available throughout the summer. Volunteers will be needed for a great variety of tasks, including gardening, food preservation, carpentry, landscaping, tree trimming, trail maintenance, food service, erosion control, etc. Please contact us (see contact info below) if you want dera seva at any time this year.

In September, we expect to sponsor a traditional "mitti seva" event.

Watch for announcements from ISHA with more details.
If you plan on offering seva to Ishwar Ji at his dera in Wisconsin, at any time this year, please email your name and work schedule to dera.seva@ishanews.org. This will allow the food sevadars to plan for lunches. Also, if you need directions, please note this in your email.
Sevadars are encouraged to dress for outside work in comfortable clothes, sturdy shoes or boots, and a hat.
Here are some action photos from last years garden-planting party:
The greenhouse seedlings are ready to go!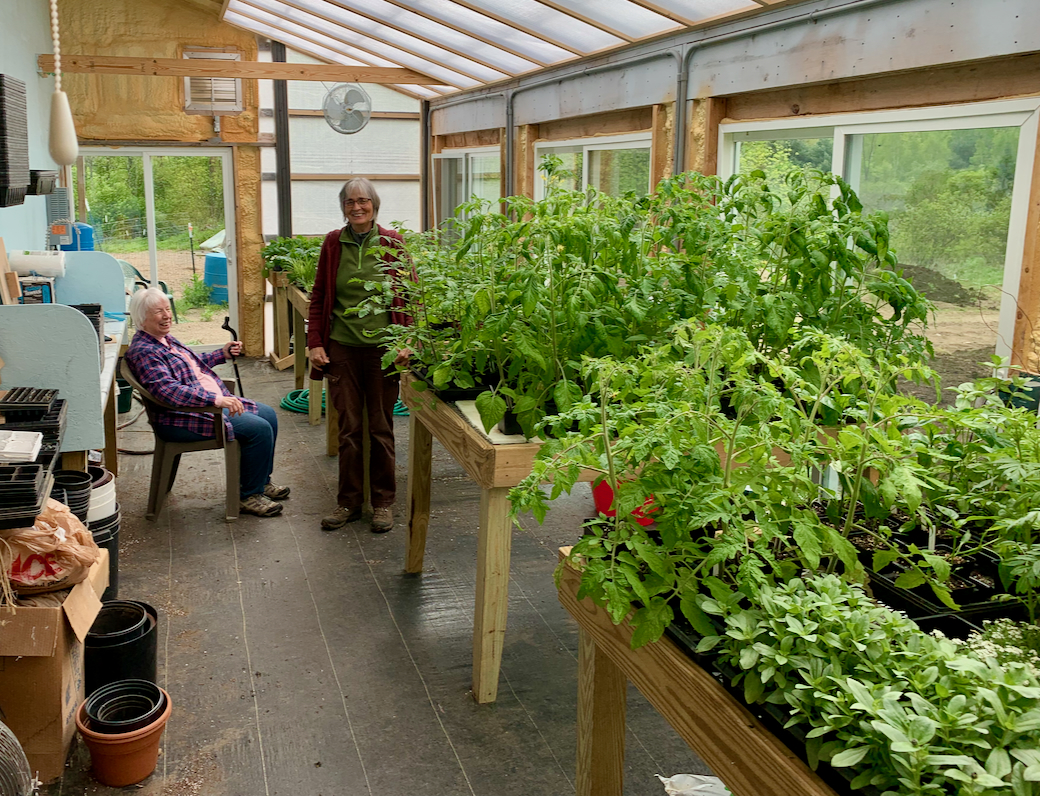 Preparing the garden soil is fun!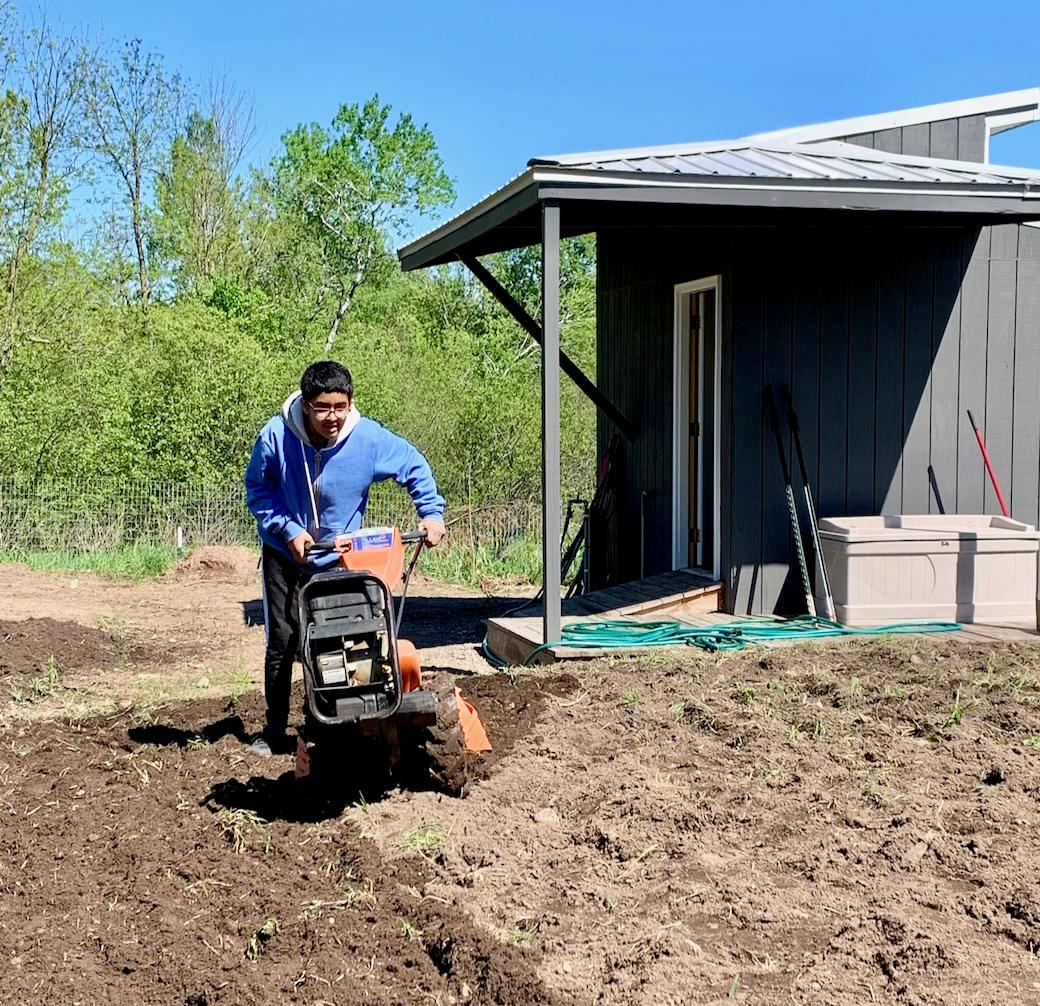 Planting tomatoes is also fun!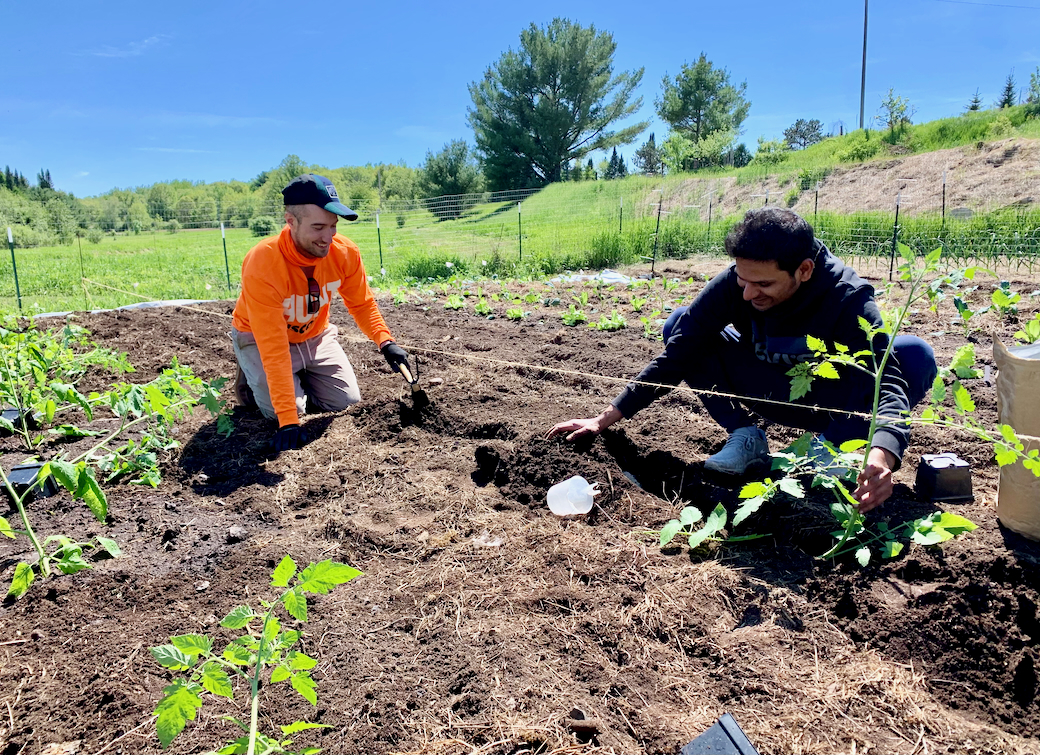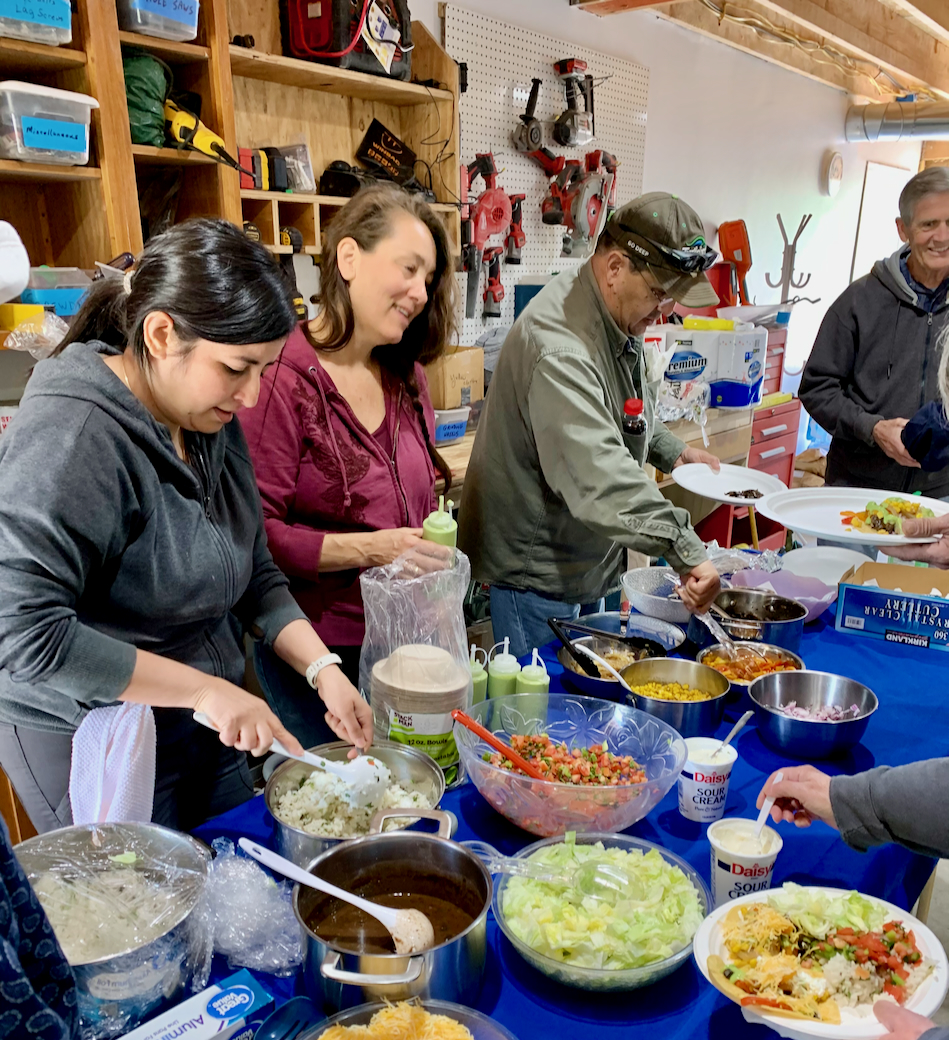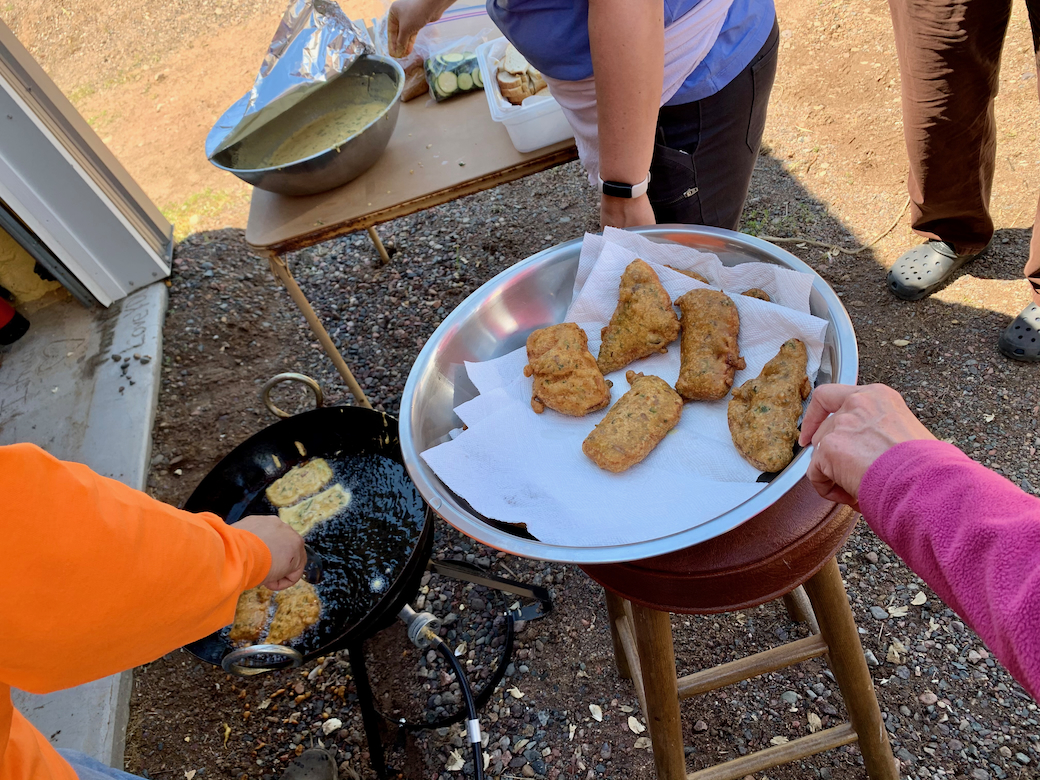 Lunch tables are set up in the garage!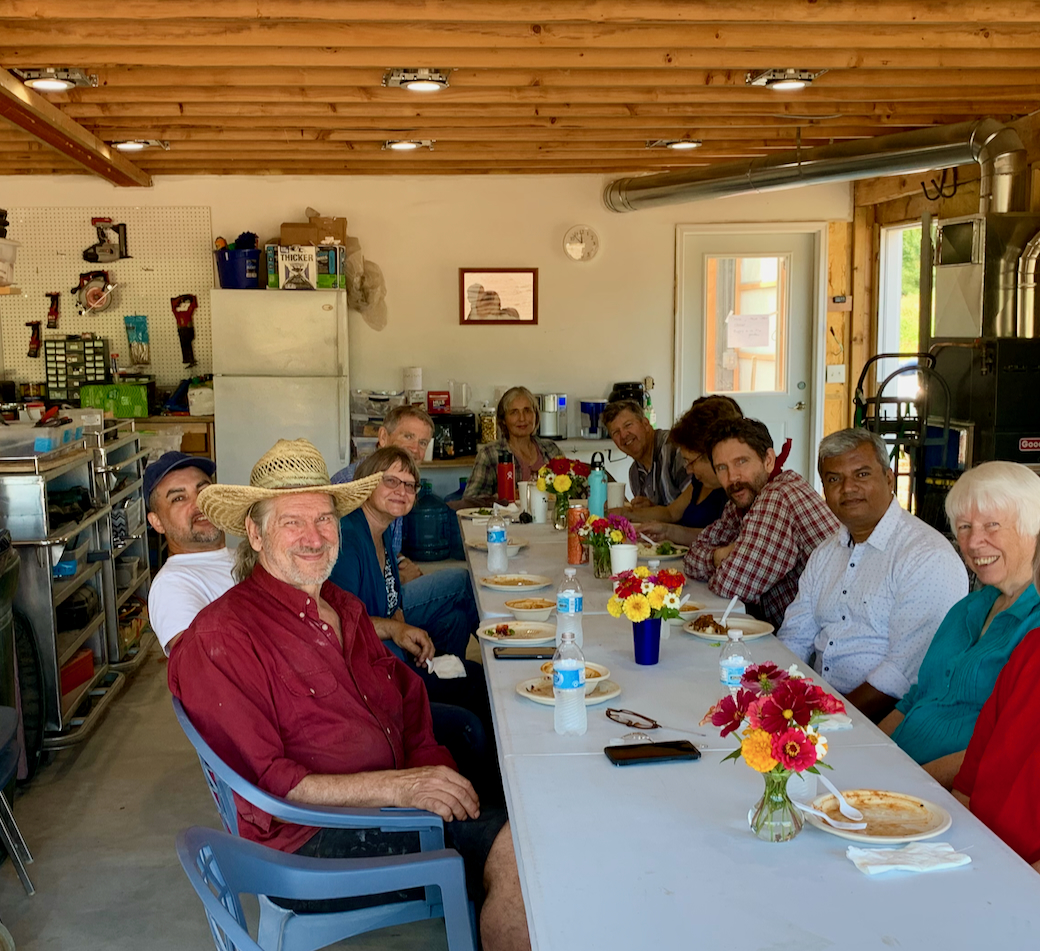 Back to work, planting potatoes!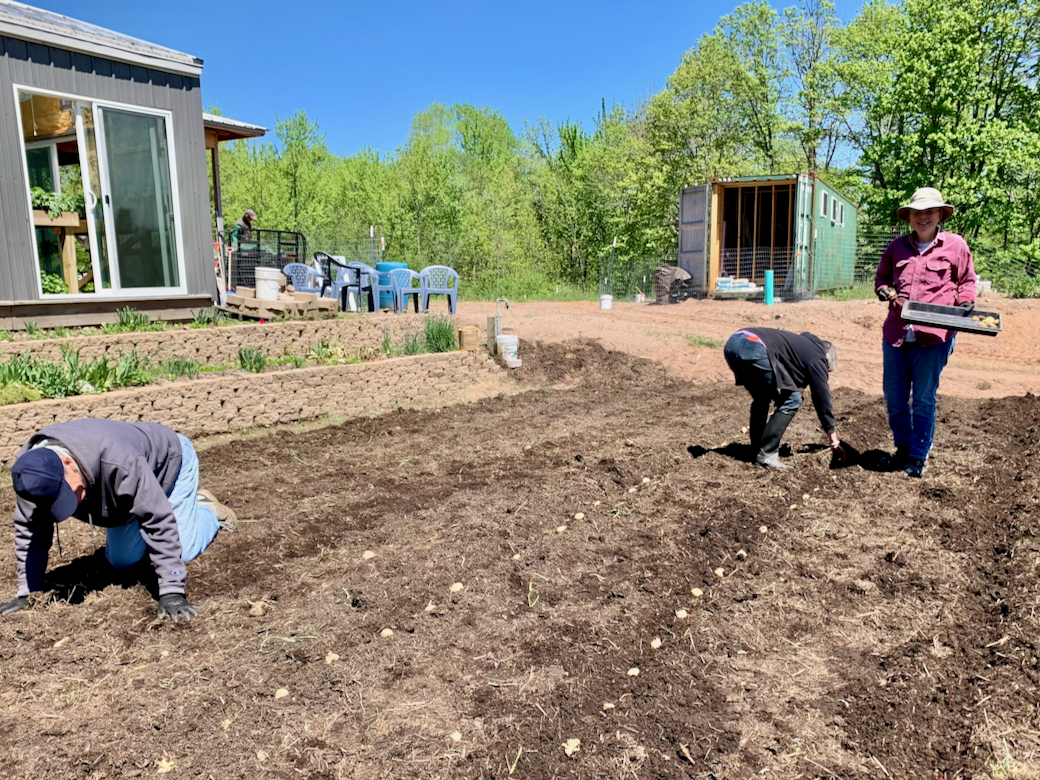 We hope to see you there!
ISHA Dera Building Committee