#134 – September 15, 2021 — Potatoes, Spuds, and Taters!
Dear Friends,
Last weekend, with an abundance of love and devotion, eager volunteers harvested prashad potatoes from Ishwar's dera garden in Bruce, Wisconsin.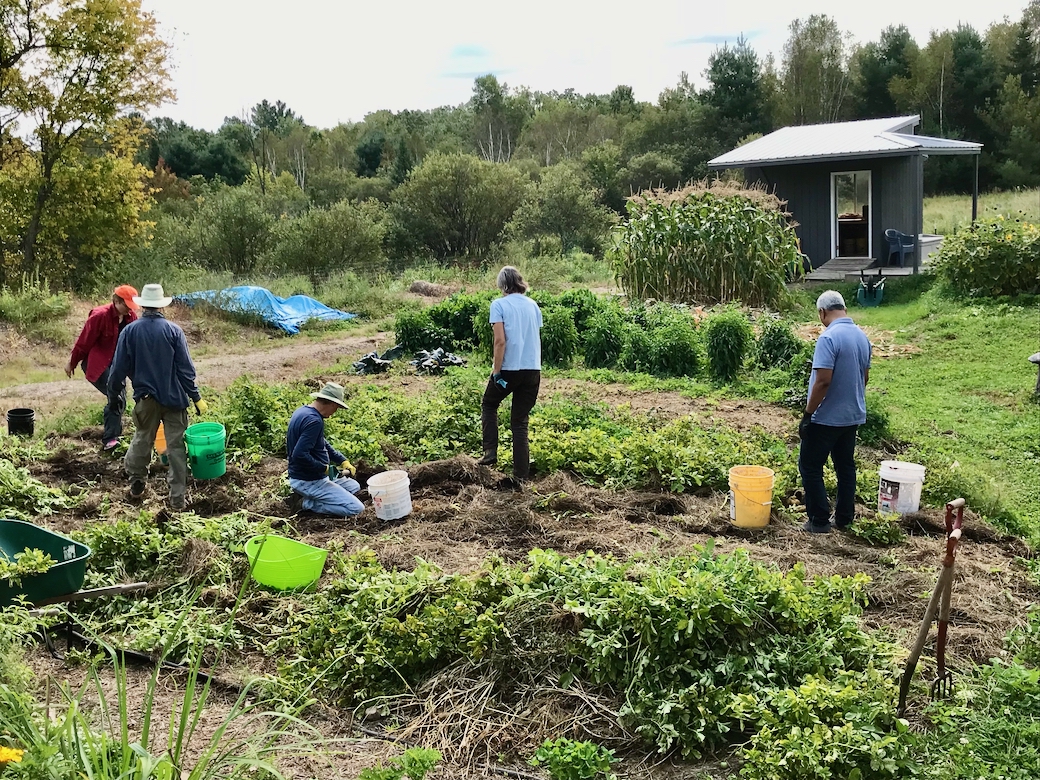 The potato-plucking party was ably assisted by "Shanti" the dera puppy, who has a nose for buried treats!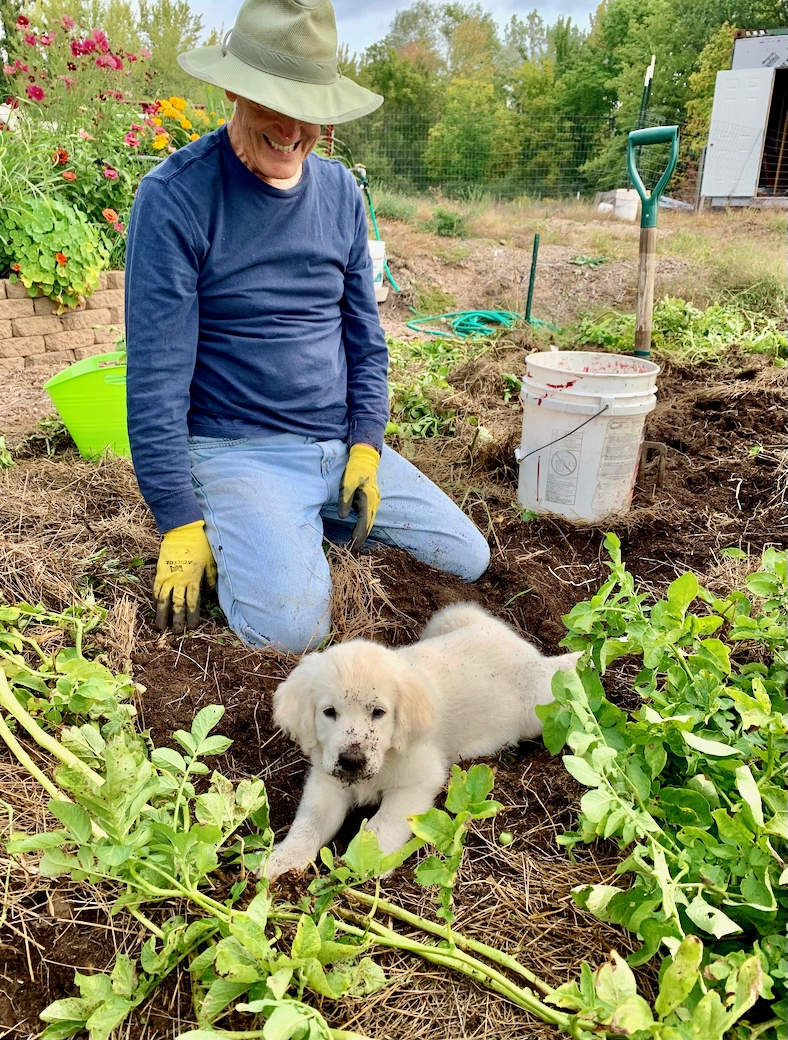 The spud-spaders were rewarded with a treasure-trove of tremendous tubers beneath each plant.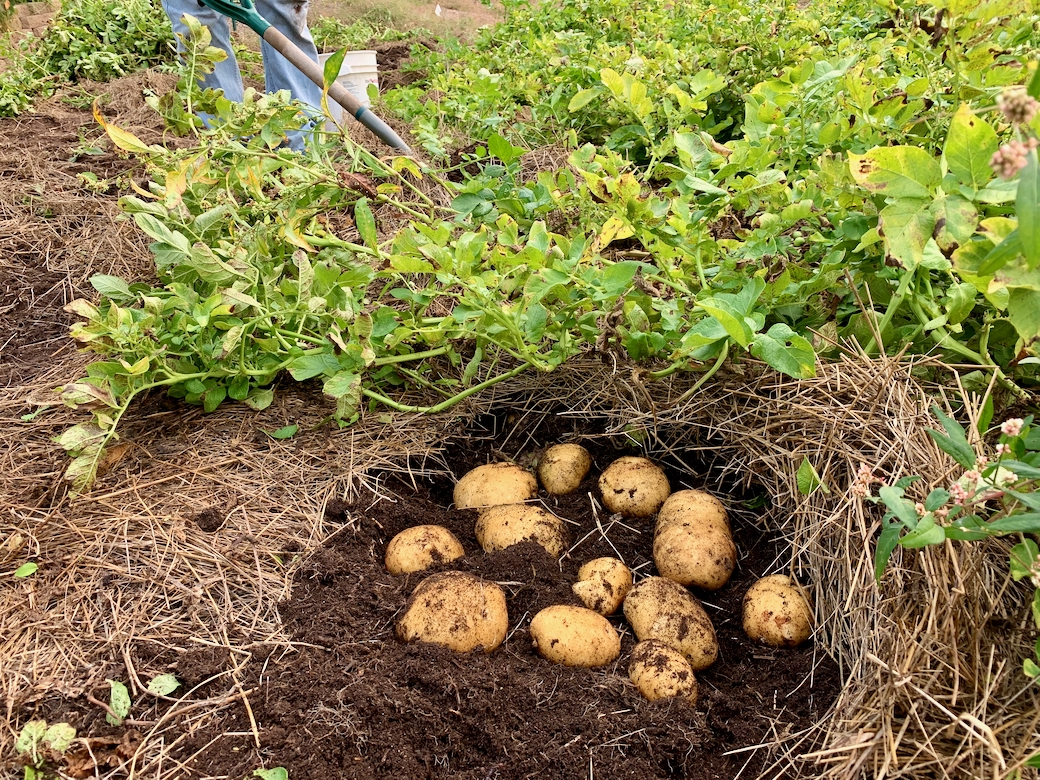 Happy sevadars display tomorrow's lunch … either baked potatoes, or potato stew, or mashed potatoes, or twice-baked potatoes, or boiled potatoes, or roasted potatoes, or hash-brown potatoes, or potato soup, or potato salad, or "Who Cares!" potatoes!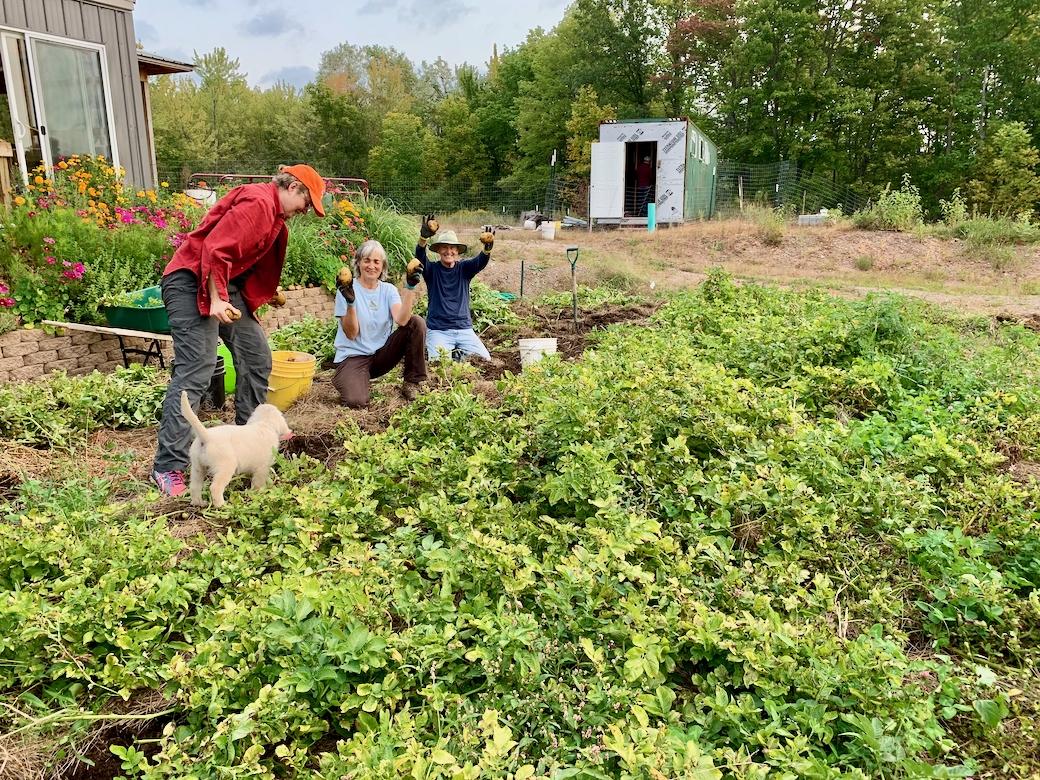 Shanti, the tater-turning canine, was delighted by the opportunity for dirt seva!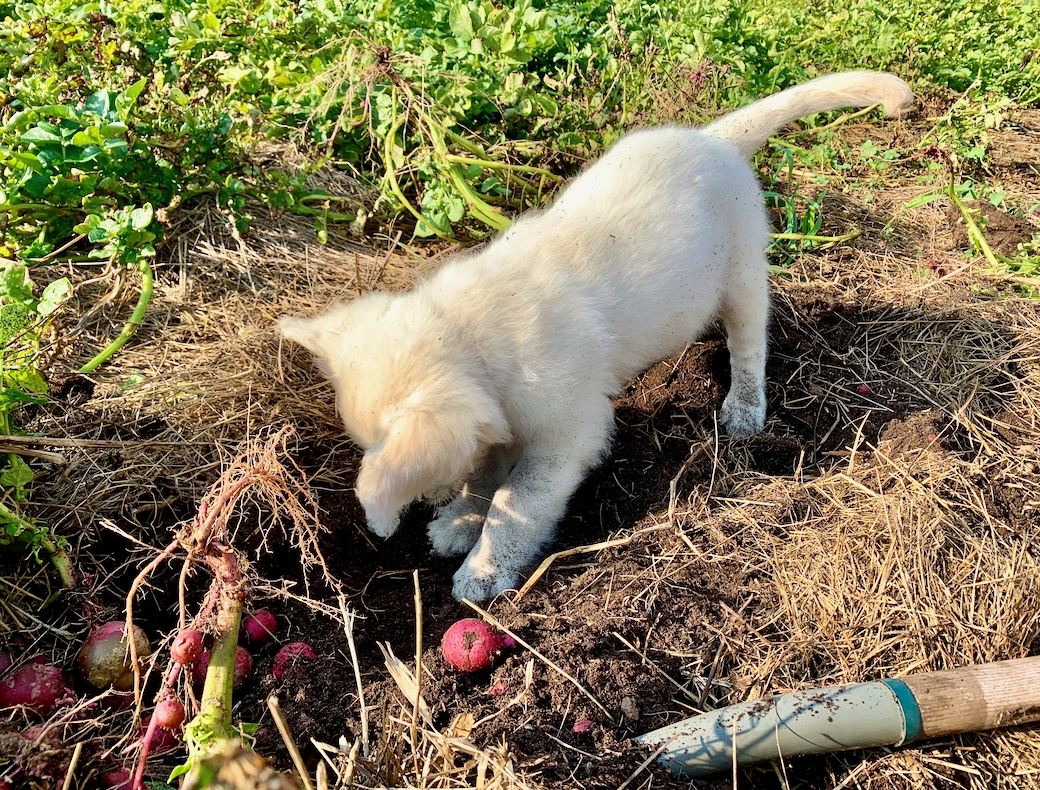 ISHA's chairman, Jagannath, displays a prize-winning tuber.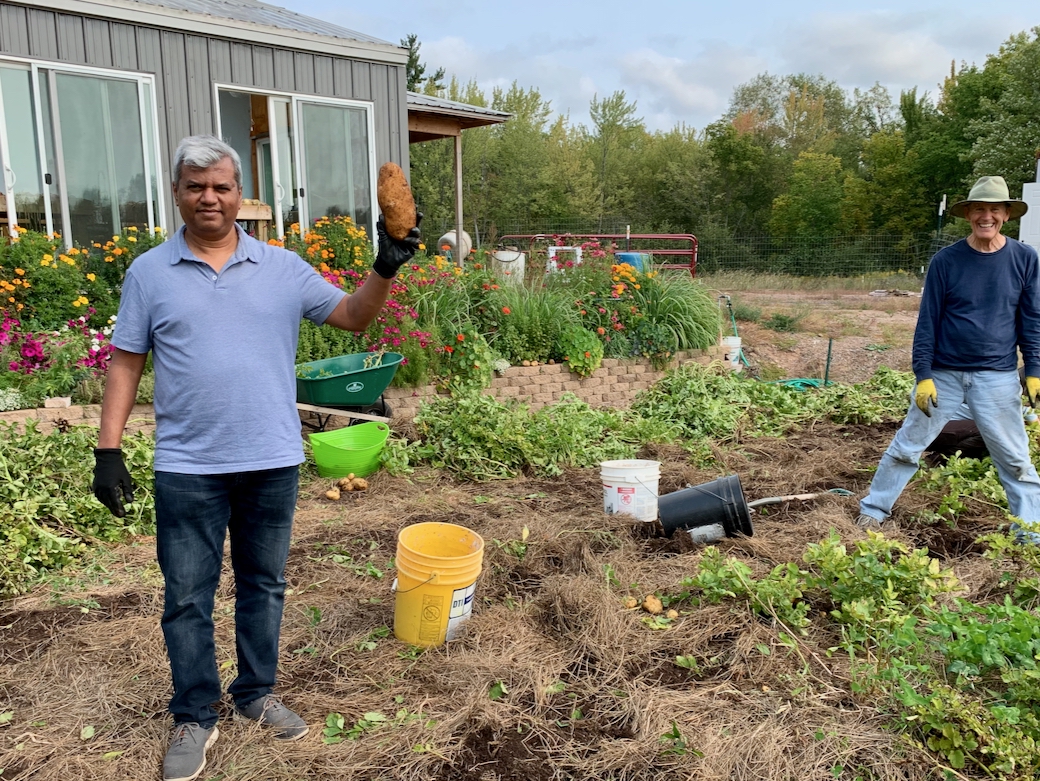 After the spuds have cured in the garage, they will be enjoyed by the local sangat for many months.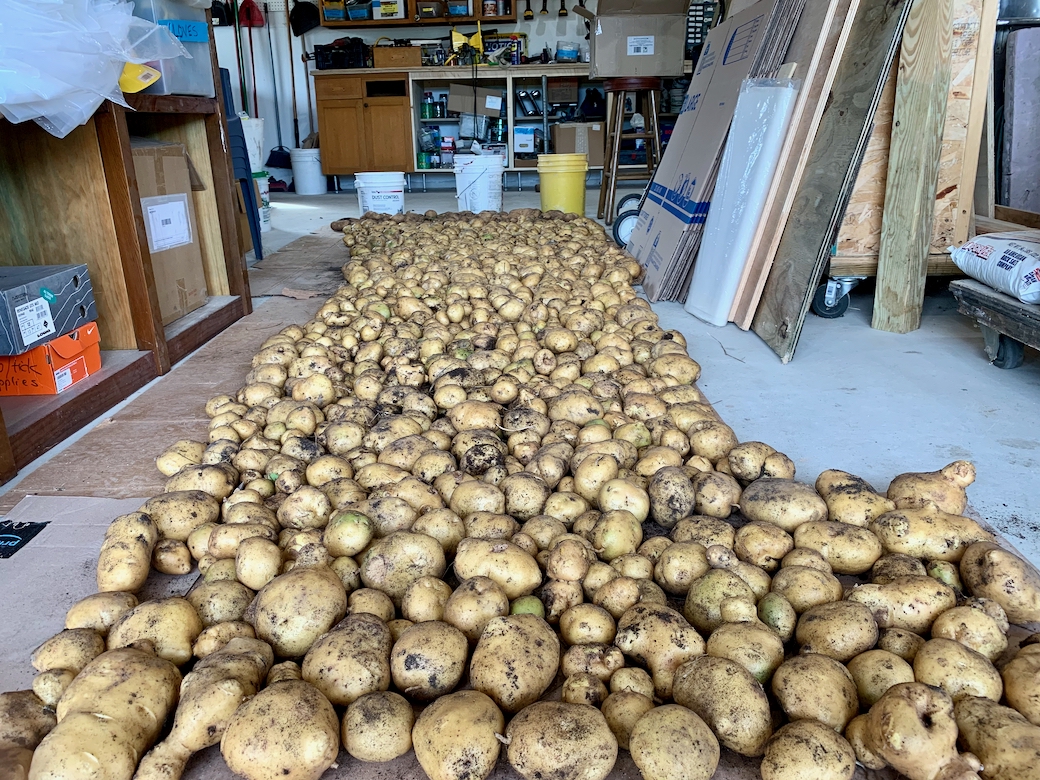 ISHA Dera Building Committee