#133 – September 7, 2021 — Dera Vegetables for All!
As the gardening season winds down at Ishwar's dera garden in Bruce, Wisconsin, volunteers are busily harvesting, storing, and eating the delicious bounty of organic prashad. By any standards, the 2021 garden was miraculously productive. Here are some pics of just a small example of the bounty.
There are still lots of seva opportunities in the garden. All volunteers are welcome!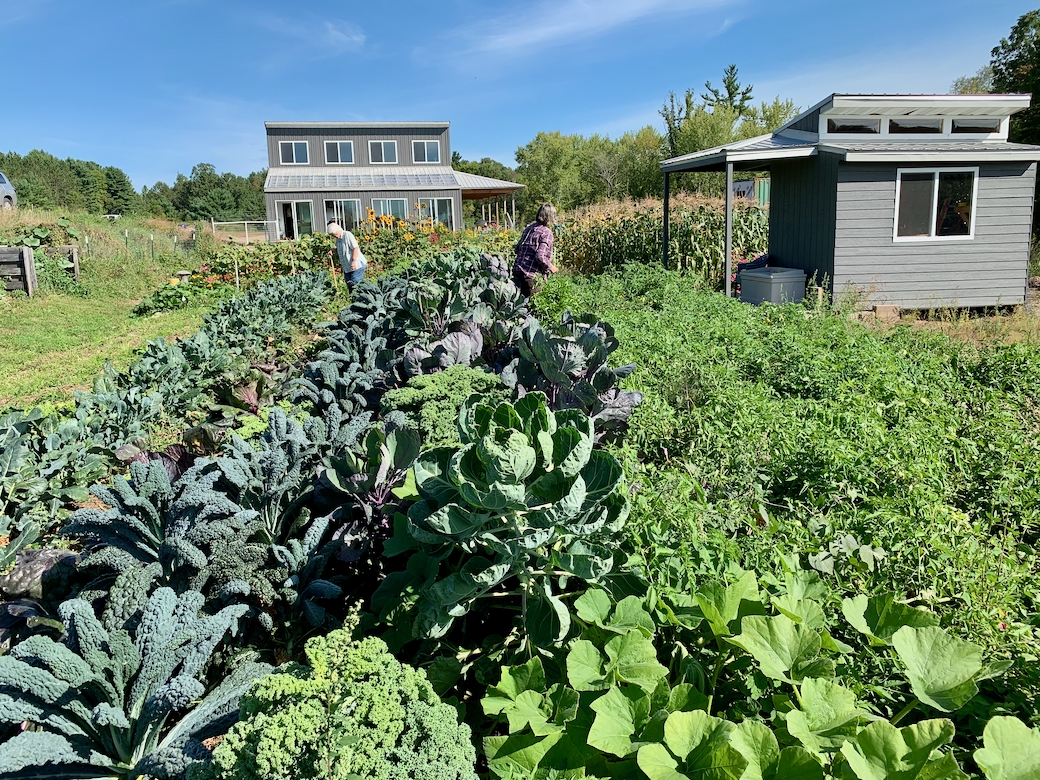 A colorful collection seen on a kitchen counter recently.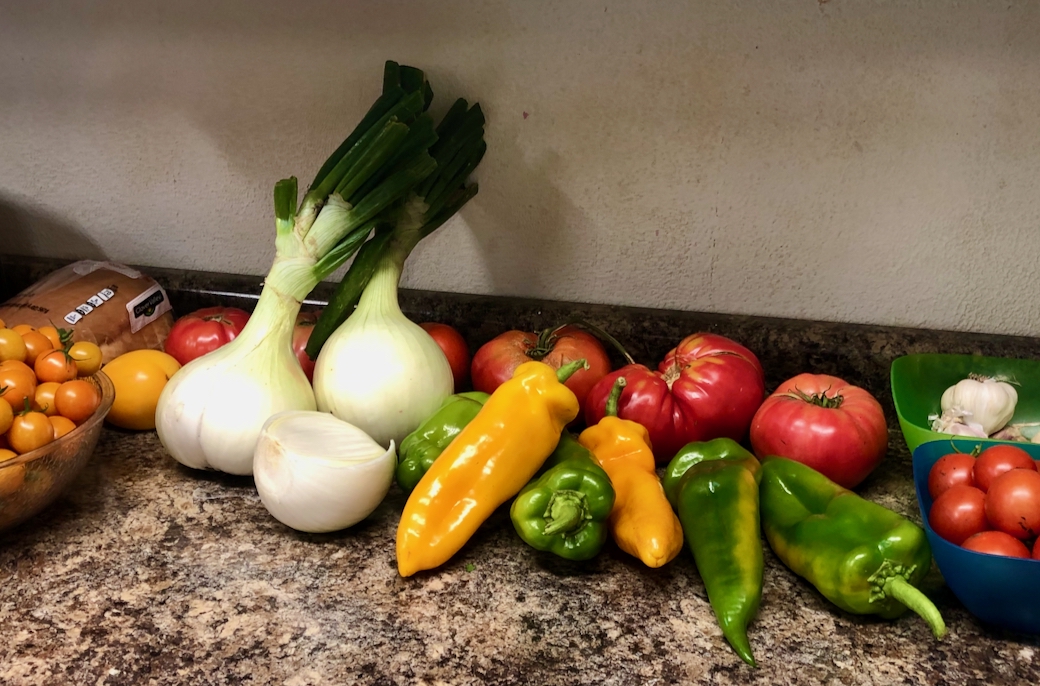 Corn on the cob … everyone's favorite!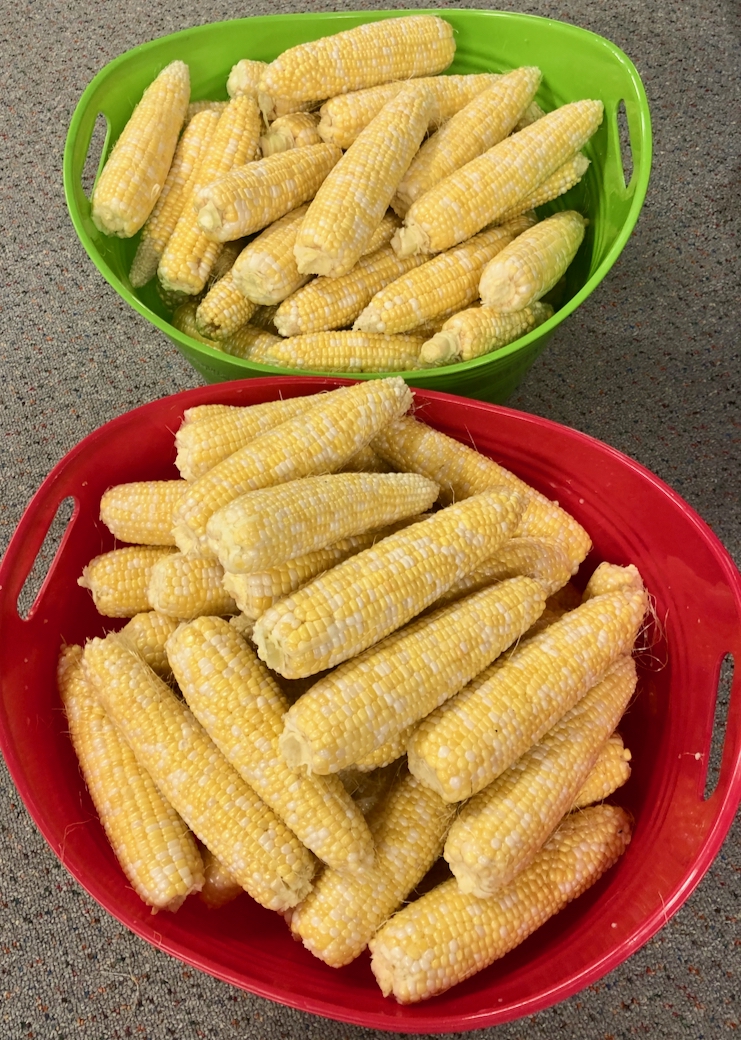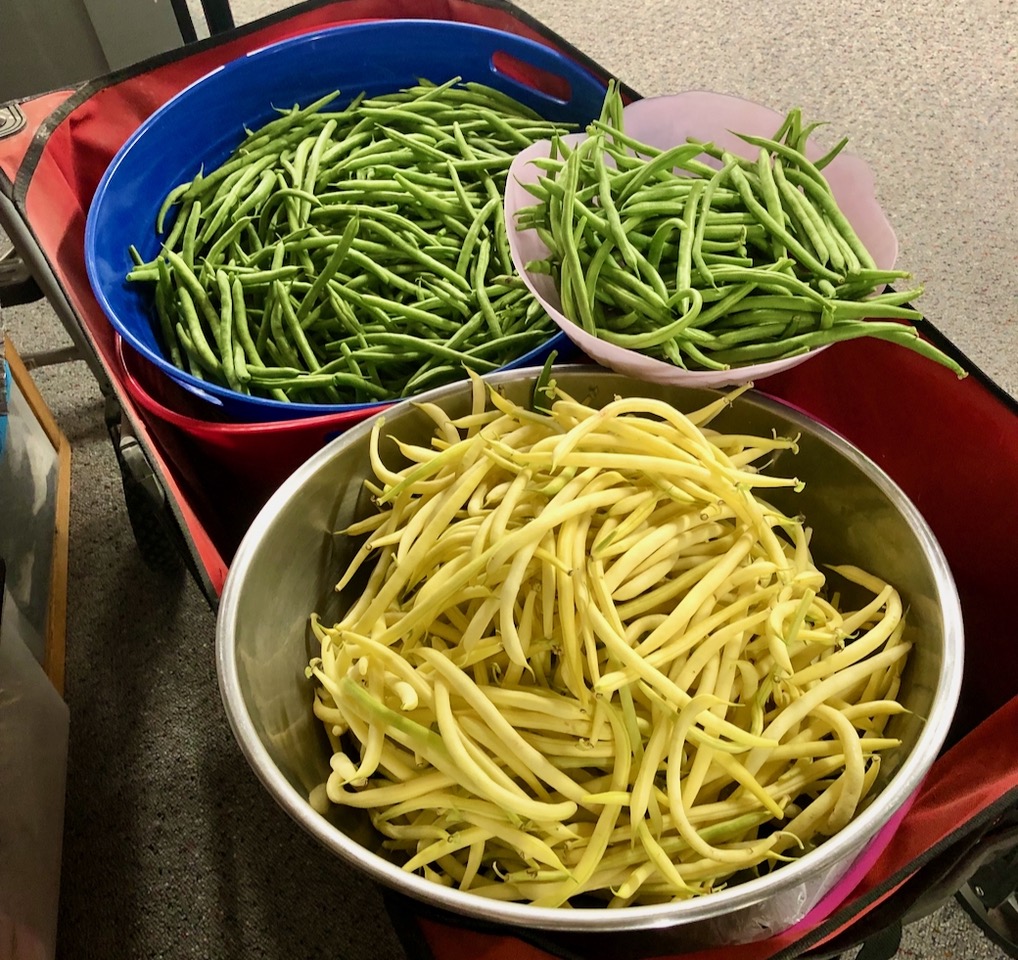 Cauliflower is brain food!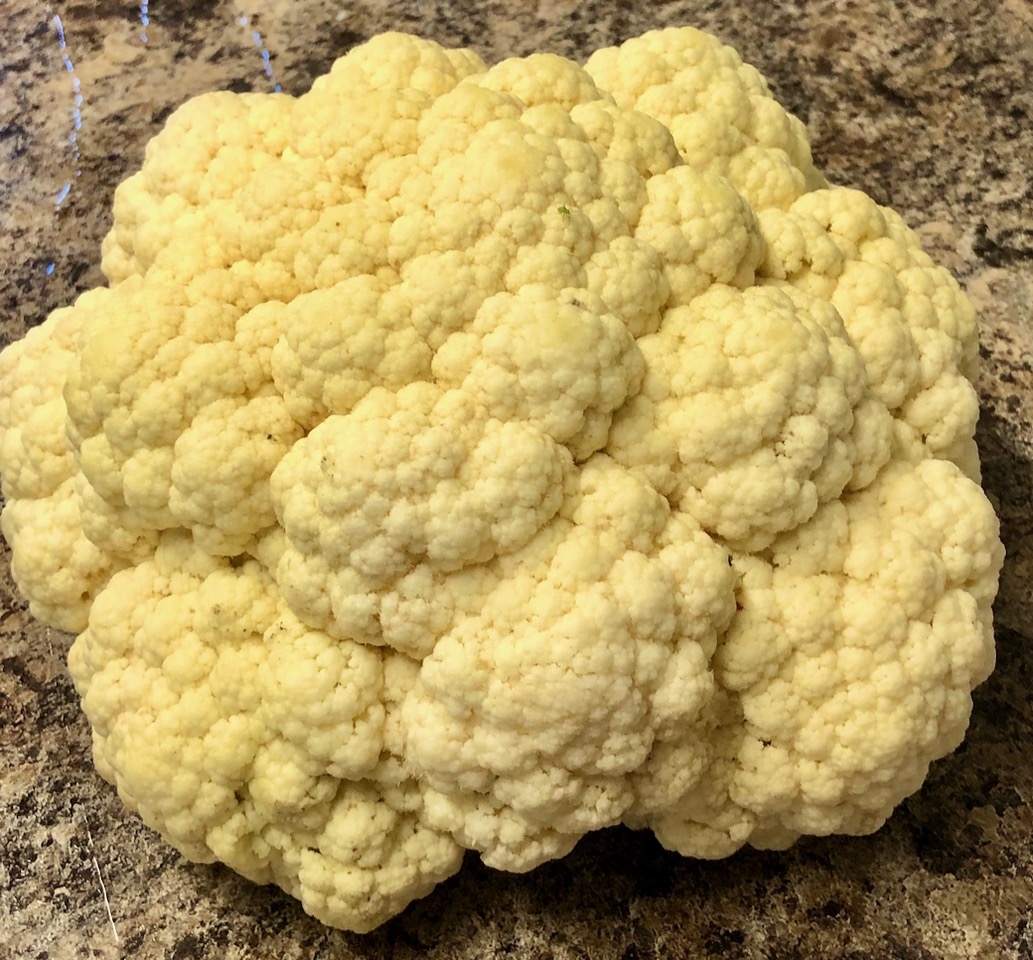 Tables of colorful onions drying in the greenhouse!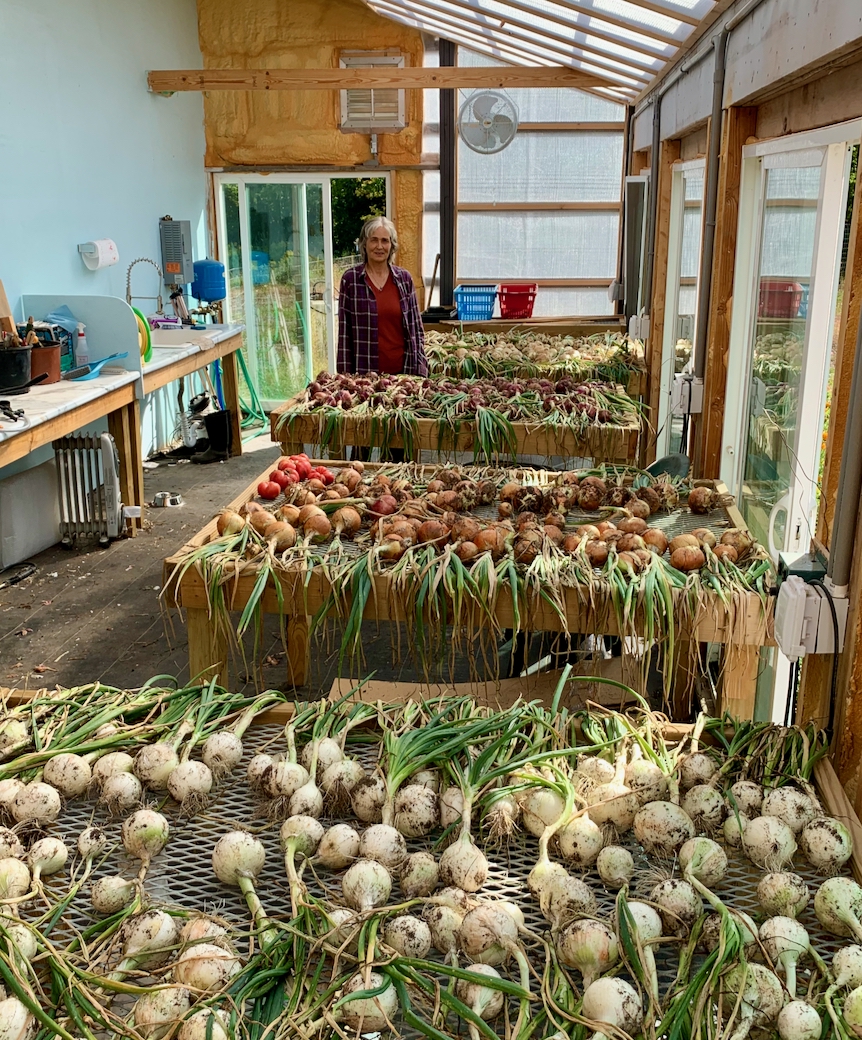 Slicing cabbage for special sauerkraut!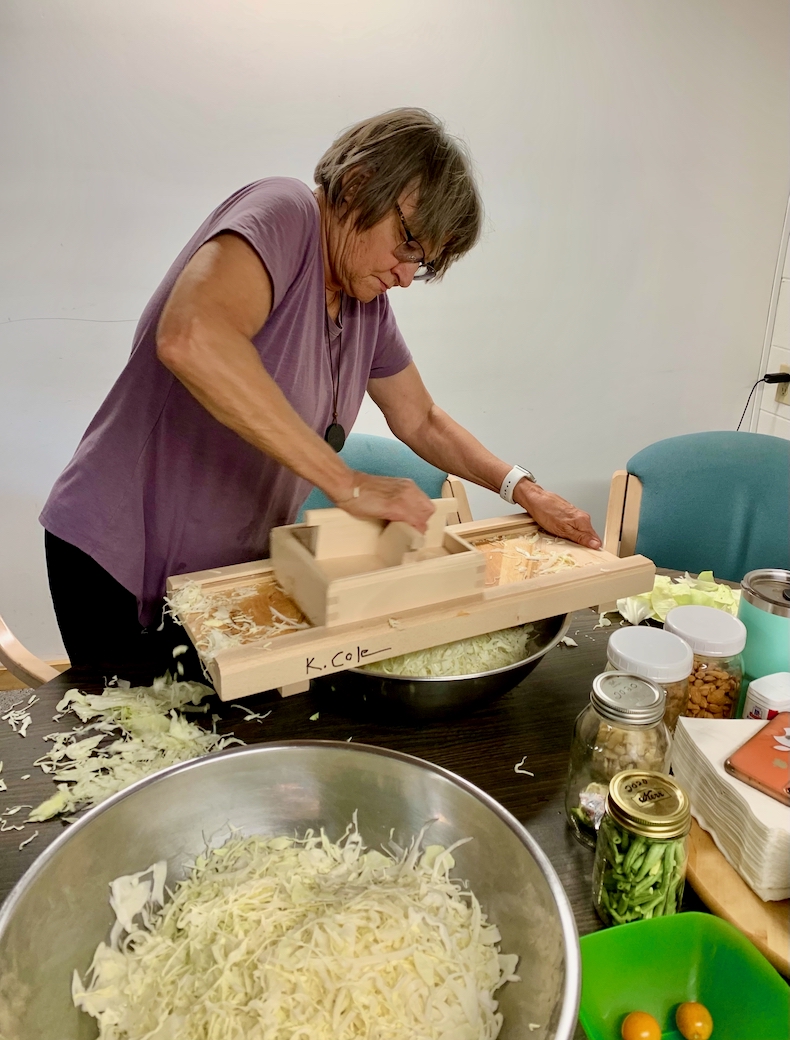 Garlic! Nature's best medicine!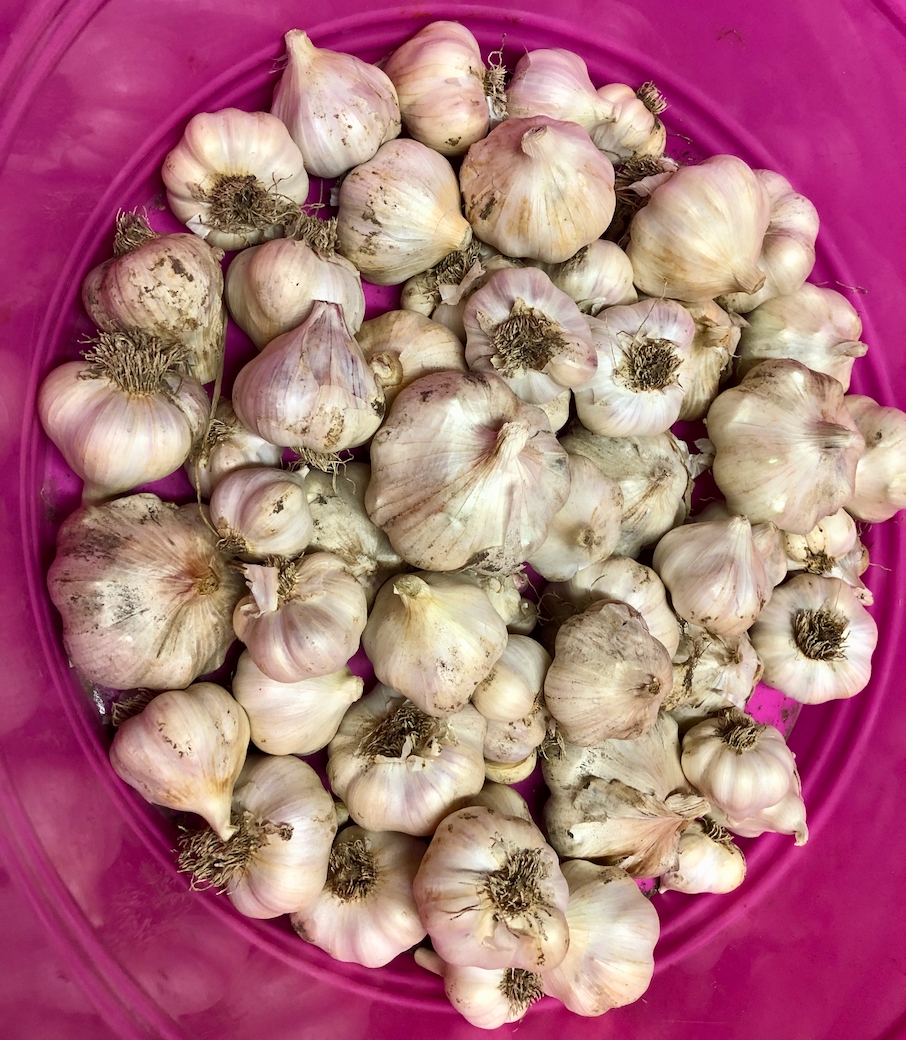 Most of the meals served at the dera this summer were composed entirely of garden prashad!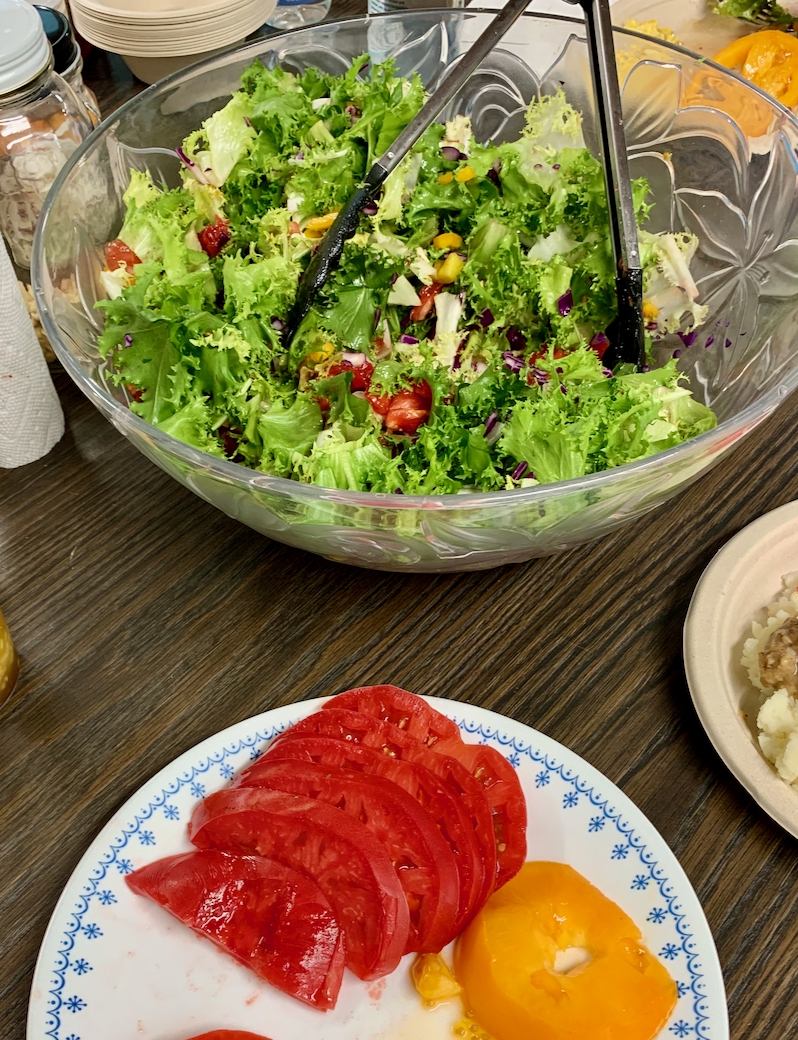 And let's not forget the flowers!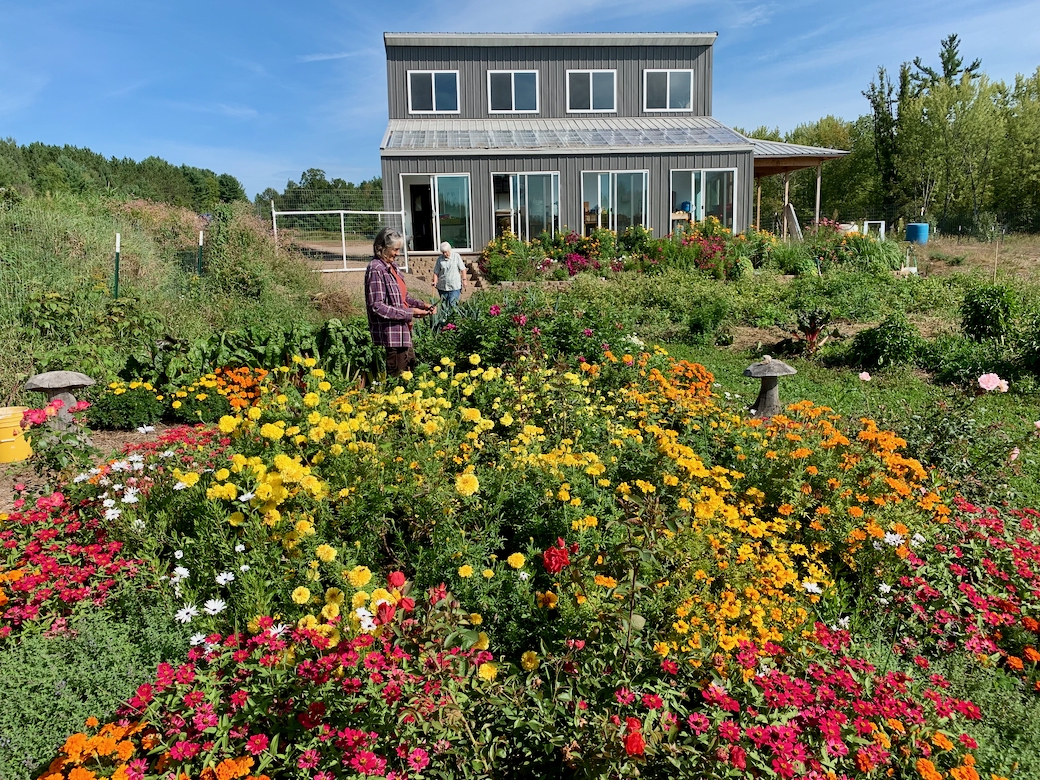 The annual mitti seva event is happening this weekend, on September 11-13, 2021. If you'd like to participate, please sign up on the ISHA webpage: https://ishanews.org/seva/ It's guaranteed that Ishwar's delicious prashad veggies will be served! And there should be plenty of vegetables for all volunteers to take some home.
ISHA Dera Building Committee