#126 – December 17, 2020 – Squash, Pumpkin, & Potatoes!
Dear Friends,
This is the final installment showcasing the marvelous 2020 ISHA garden at Ishwar's dera project in Wisconsin.
Our green-thumbed volunteers planted six varieties of squash, one kind of pumpkin, and 4 types of potatoes.
Delicata; Butternut; Kabocha Wintersweet; Spaghetti; Red Kuri; Zucchini Magda squash; and Pepitas Pumpkins.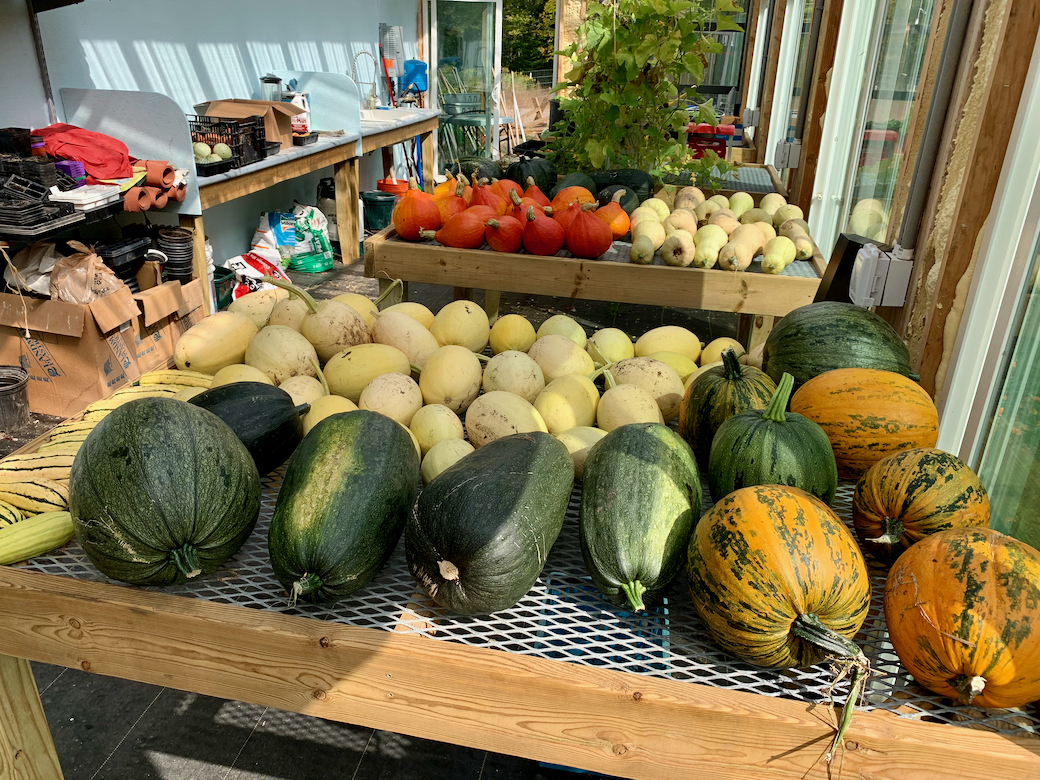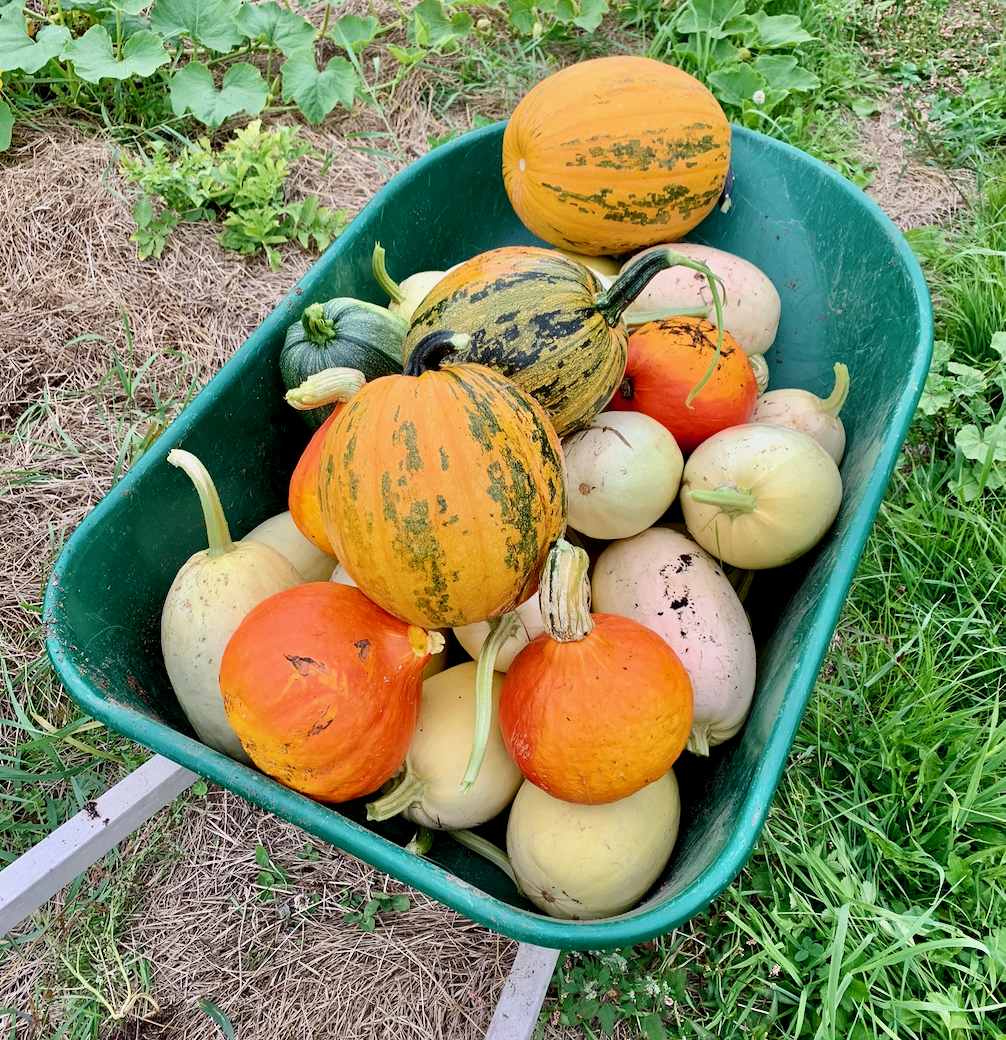 The garden provided 350 pounds of four varieties of potatoes (Dark Red Norland, Russett, Satina Yellow, and Yukon Gold).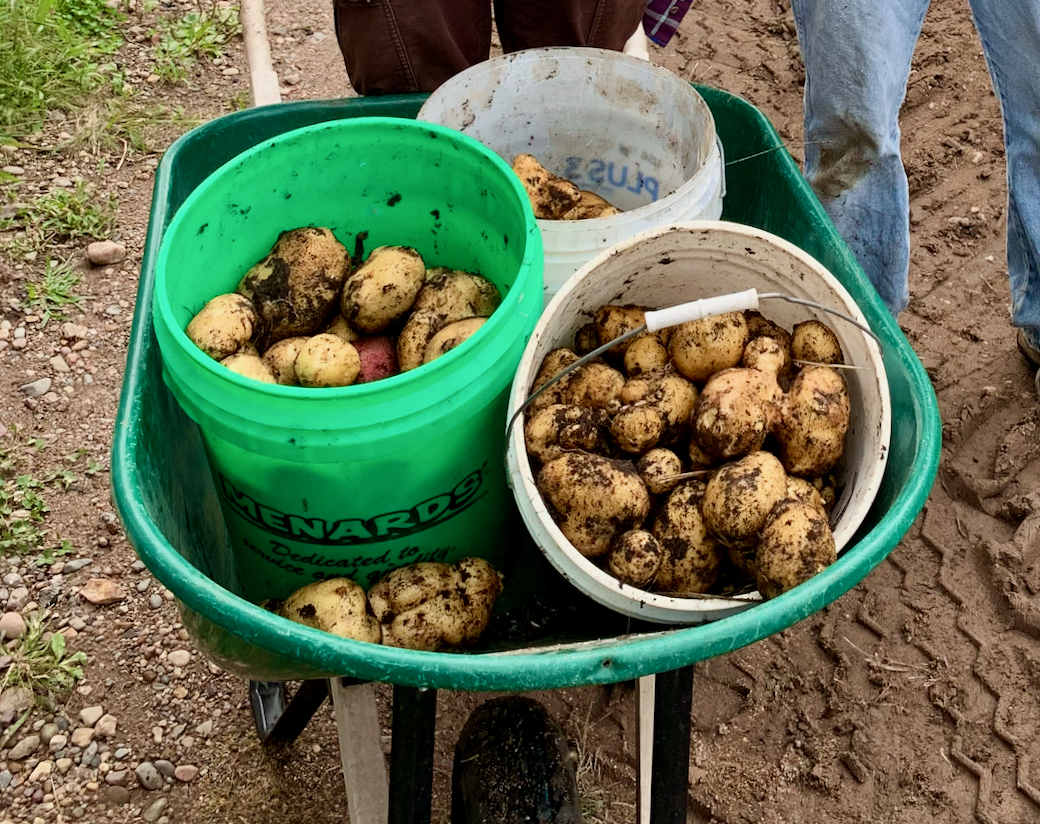 In addition to some huge spuds, the gardeners enjoyed some special shapes ….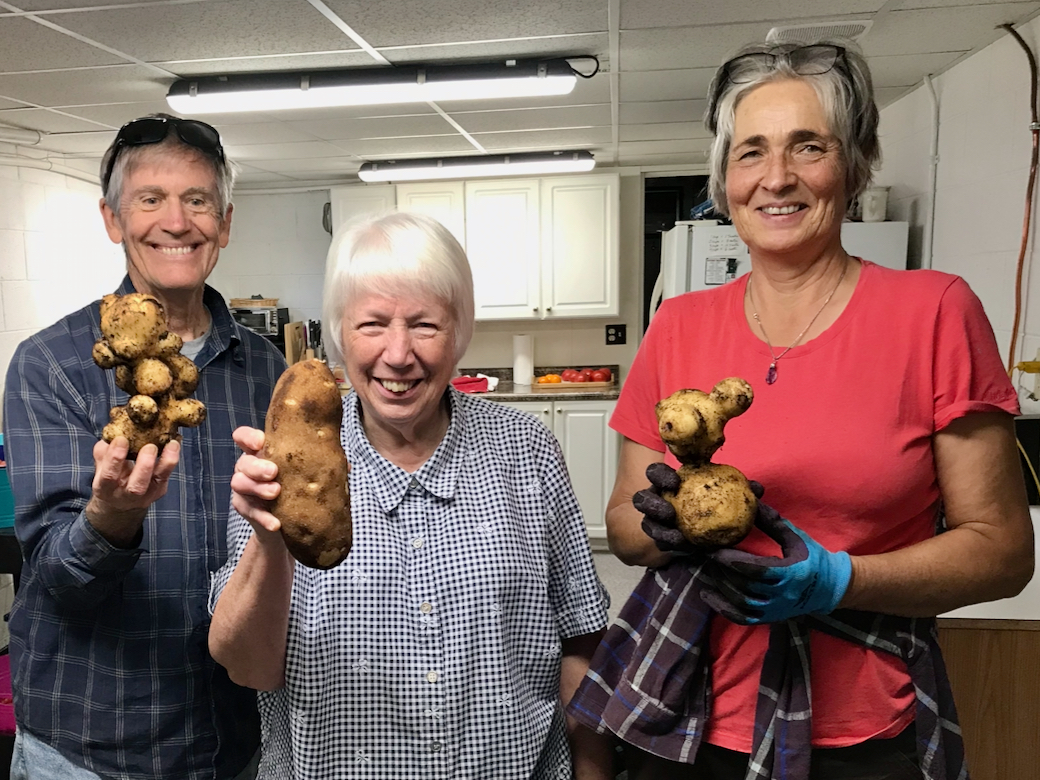 …. including this Mickey Mouse potato!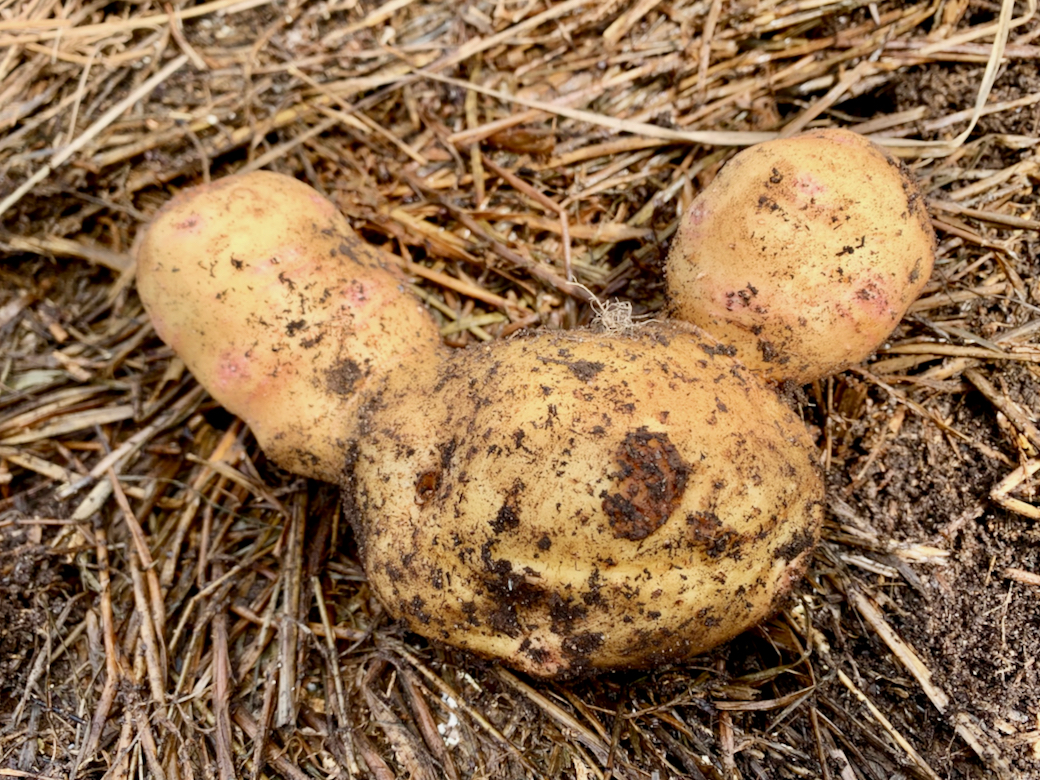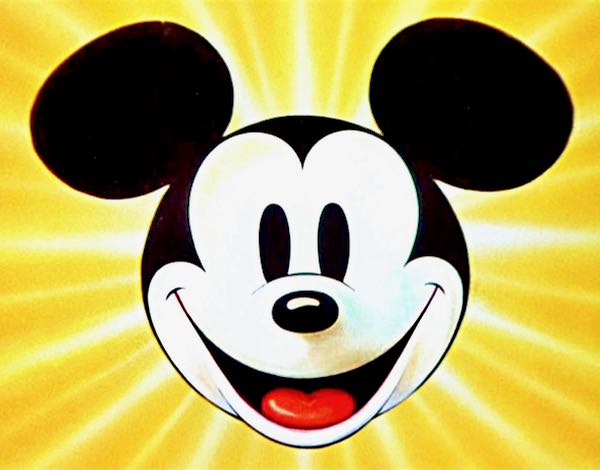 But a favorite special shape might be the "love potato."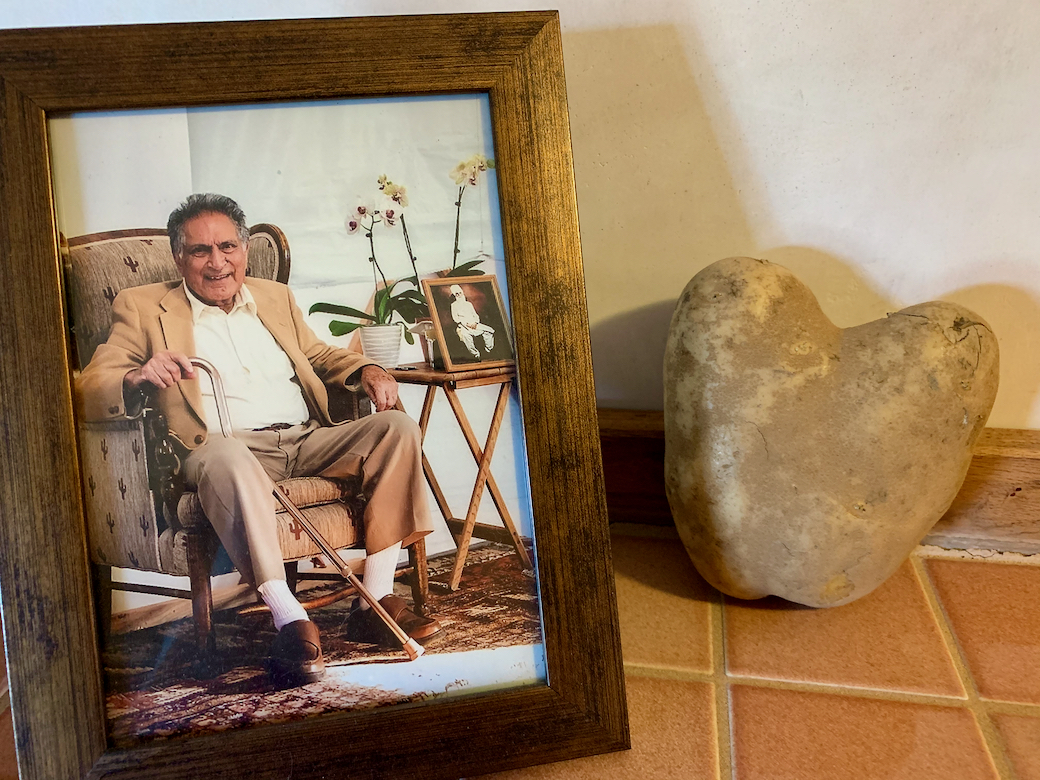 The blog will be back in early 2021 with an update on the status of Ishwar's Dome Meeting Hall. Until then, safe holidays and have fun!
With warmest regards,
Paul Bauer
ISHA Building Committee