#119 – July 21, 2020 – Seva During a Pandemic!
Dear Friends,
ISHA is happy to announce that the Construction Chronicles Blog has safely emerged from lockdown, and will now begin to catch you up on our 2020 activities at Ishwar's dera project in Bruce, Wisconsin.
For the last four months, the dera has been closed to visitors in order to keep the local sevadars safe from the coronavirus. During this time, a small group of volunteer staff has performed essential maintenance and repairs on the ISHA property and equipment.
These spring seva tasks have included ….
Clearing snow away from the buildings and driveways …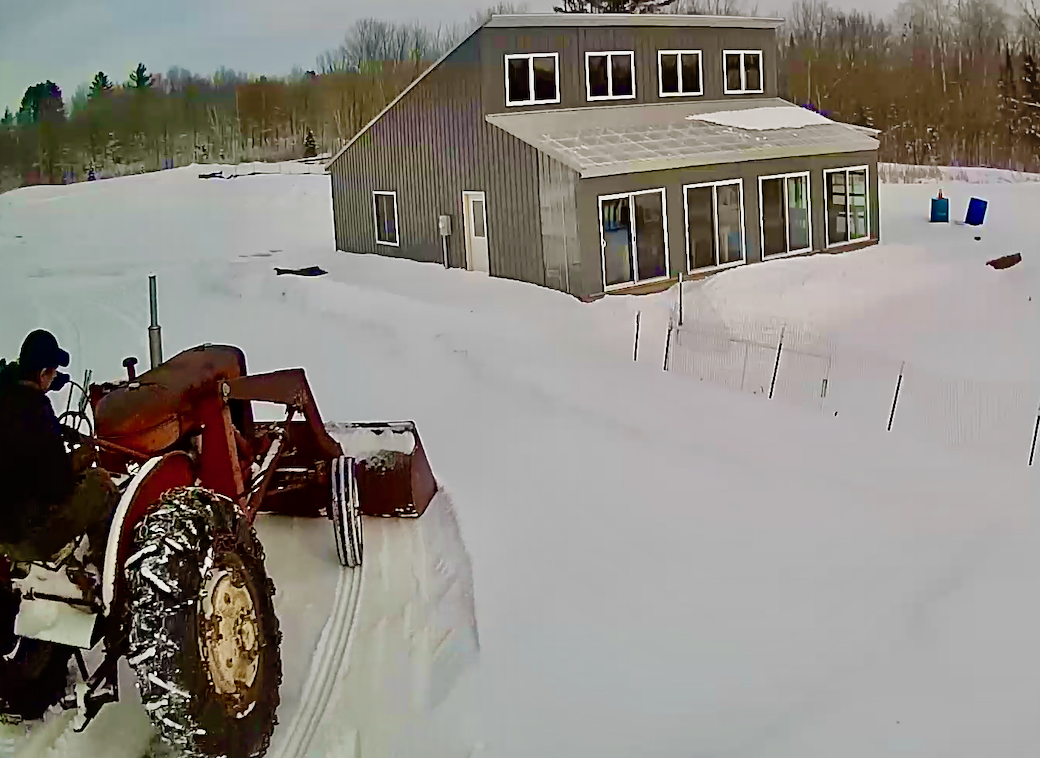 Performing maintenance on the ISHA pickup truck …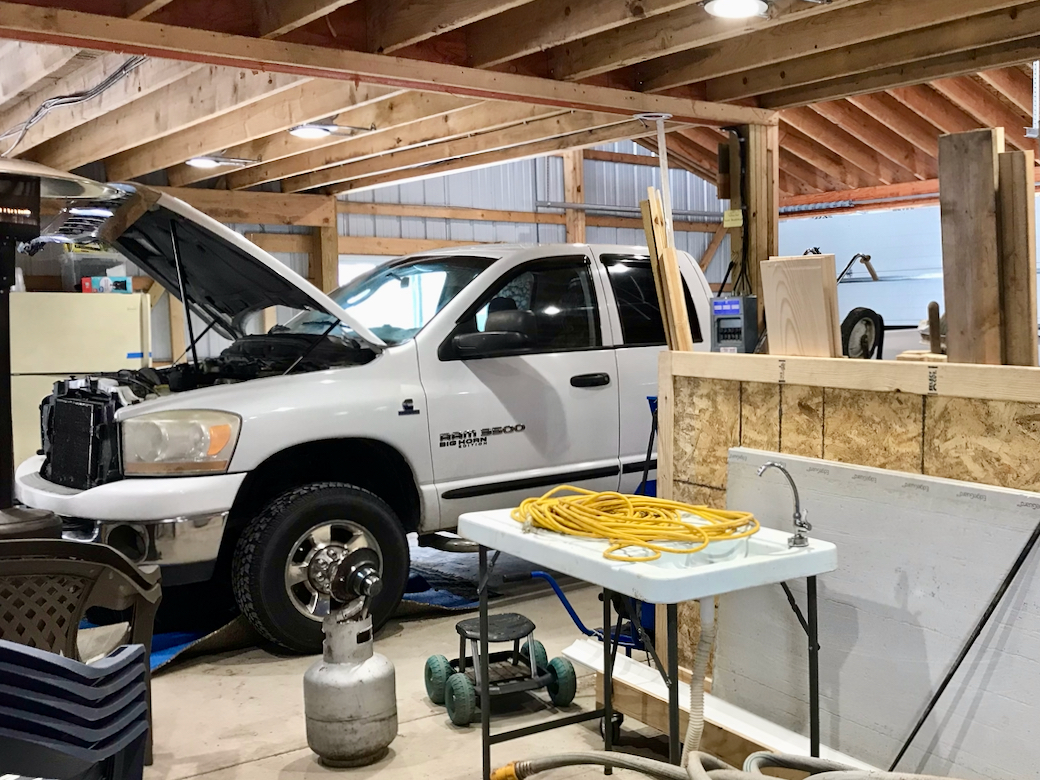 Rebuilding the engine and transmission of the Dera Dumpster truck …
The newly rebuilt — and nicely painted — engine is back in the dump truck …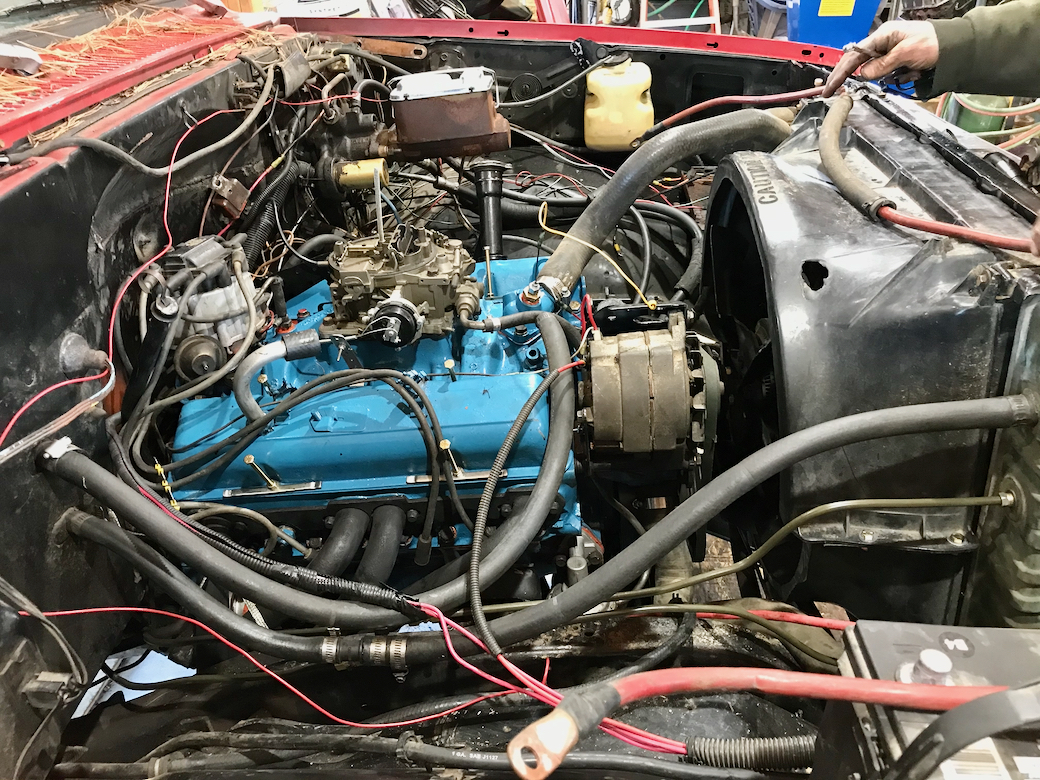 Admiring the first flower bloom in early April …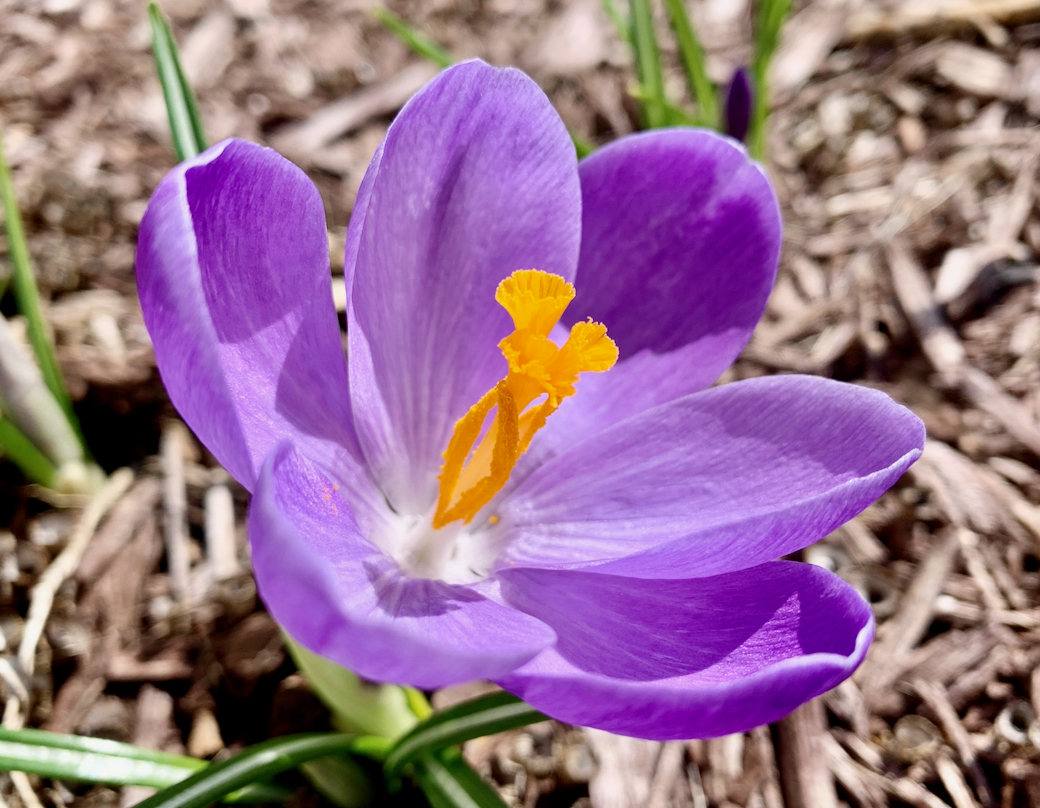 And then it snows again …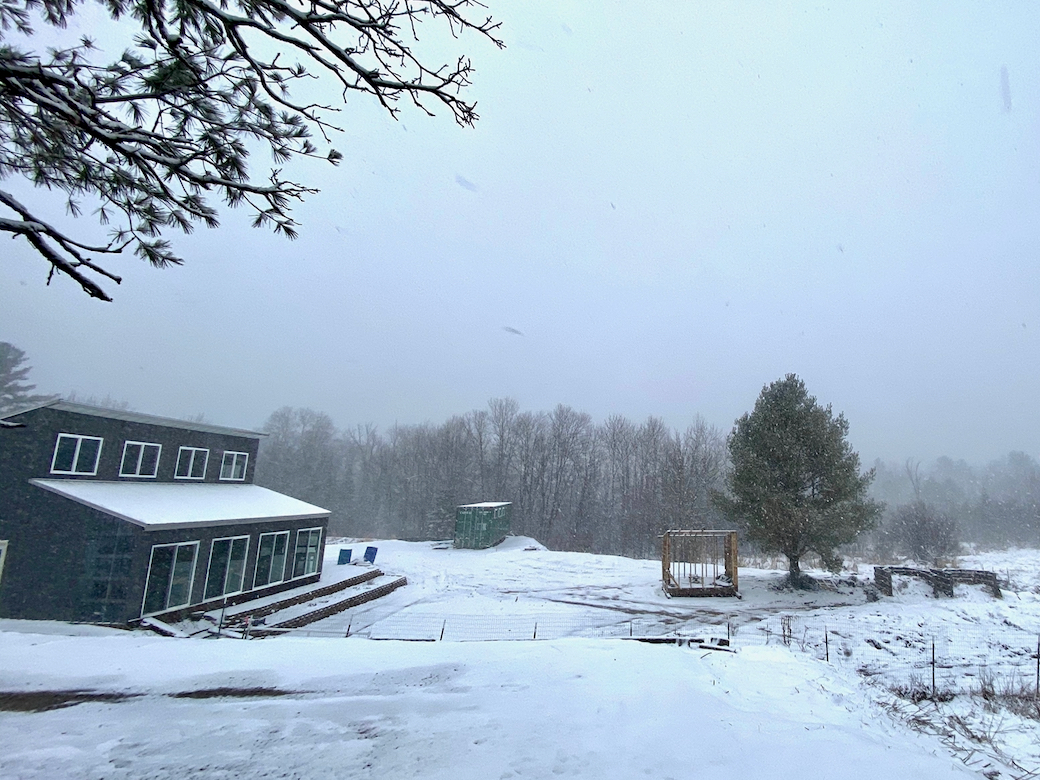 But that doesn't stop the next flower from blooming …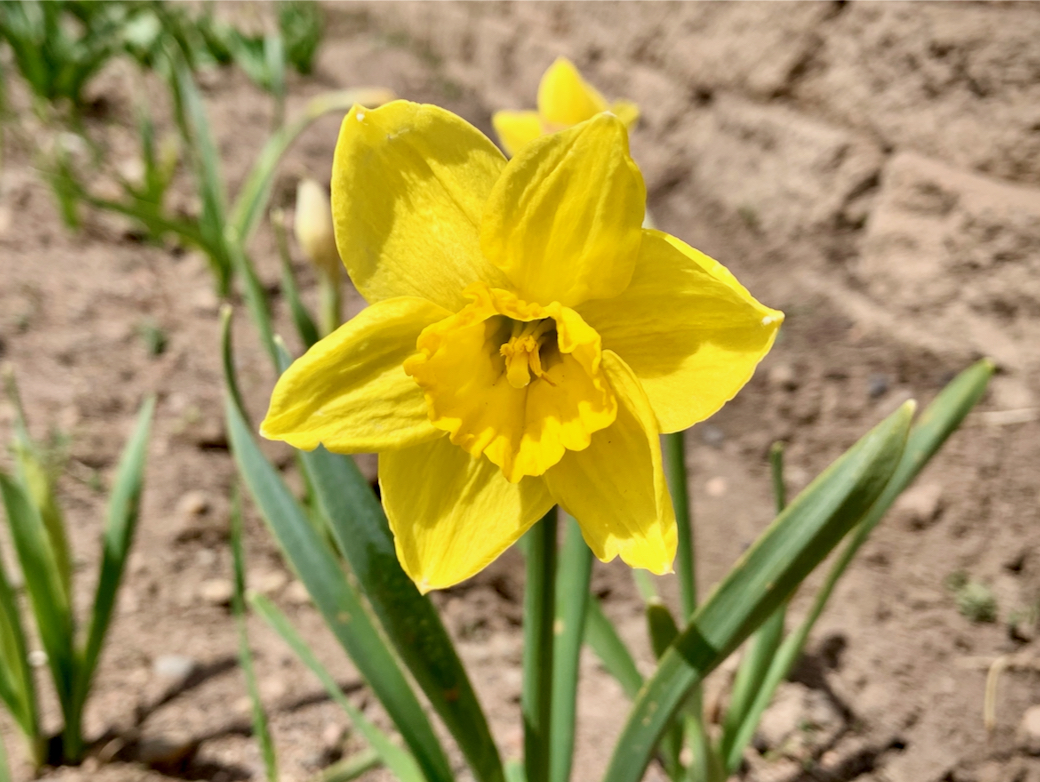 Installing ventilation fans in the greenhouse, as the gardening season approaches …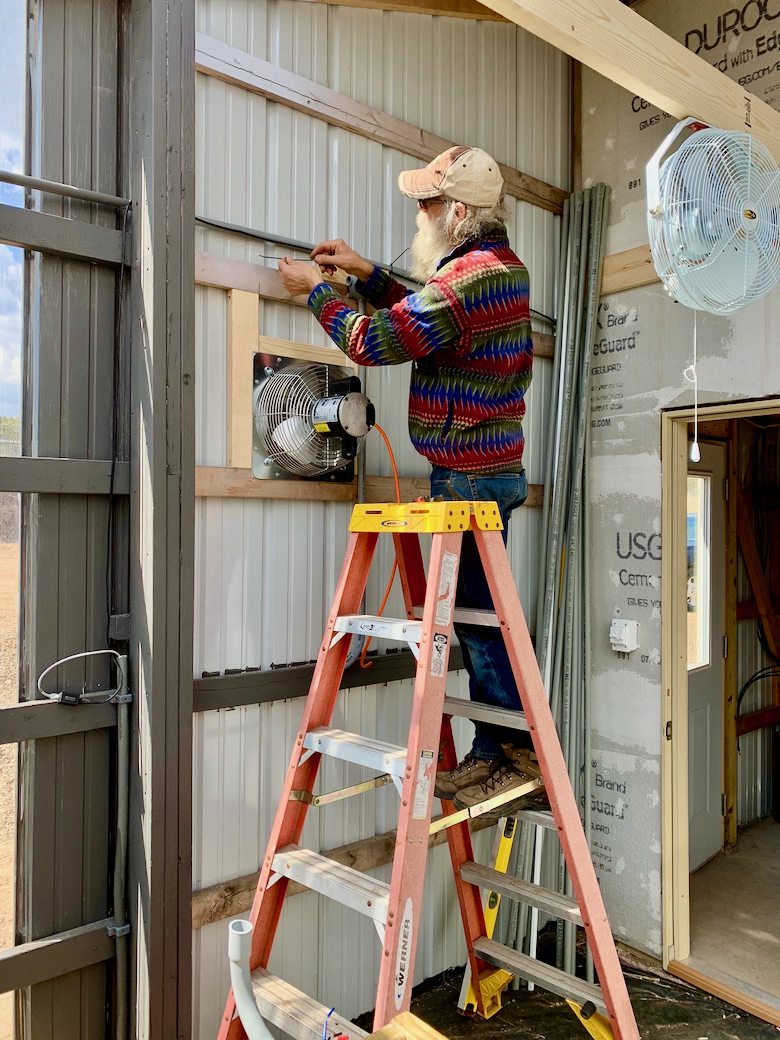 And establishing a brand new dera honeybee colony near the garden.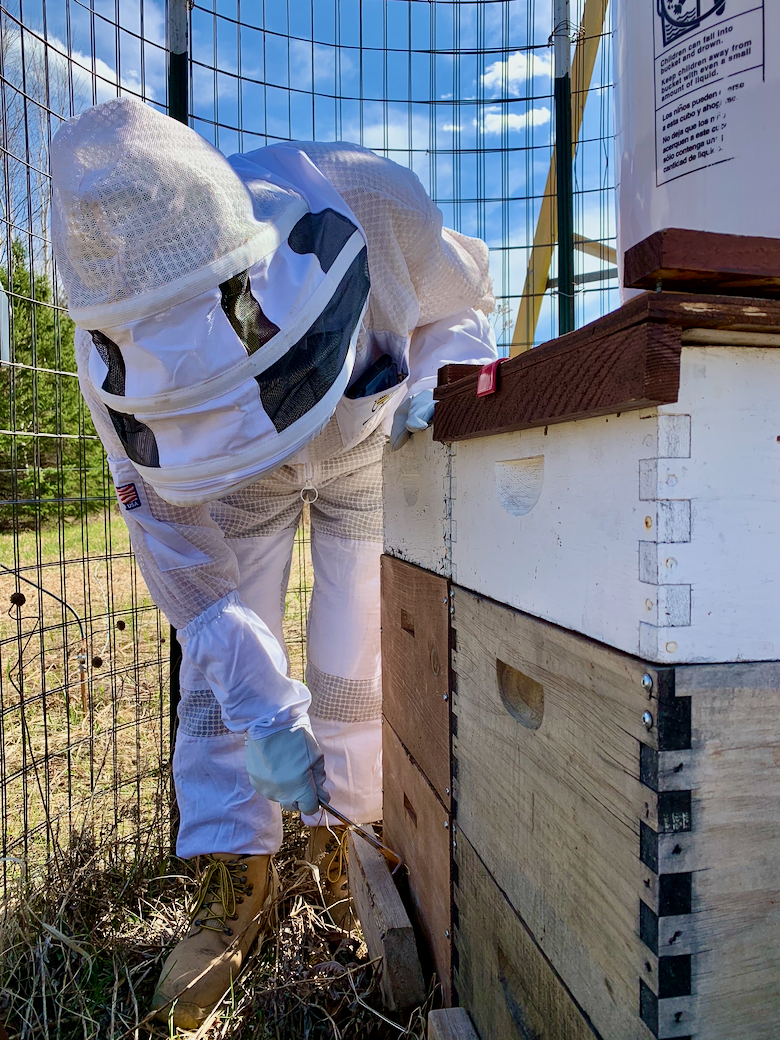 In the next blog, it's time to plant some trees!
With warmest regards,
Paul Bauer
Chair of ISHA Building & Fund-Raising Committee