#120 – September 21, 2020 – Elderberries, Cranberries, Plums, and Crabapples!
Even though ISHA canceled the public programs at the dera property due to coronavirus concerns, the local volunteers have continued to maintain the property and complete some small projects. In the spring, they planted groves of trees and shrubs along the western edge of the property, which is bounded by Highway 40. The trees and shrubs were chosen for their hardiness, flowering beauty, and bird habitat, and were planted in five groupings, with each group containing all four of the varieties.
An aerial photo of the planting location along Highway 40.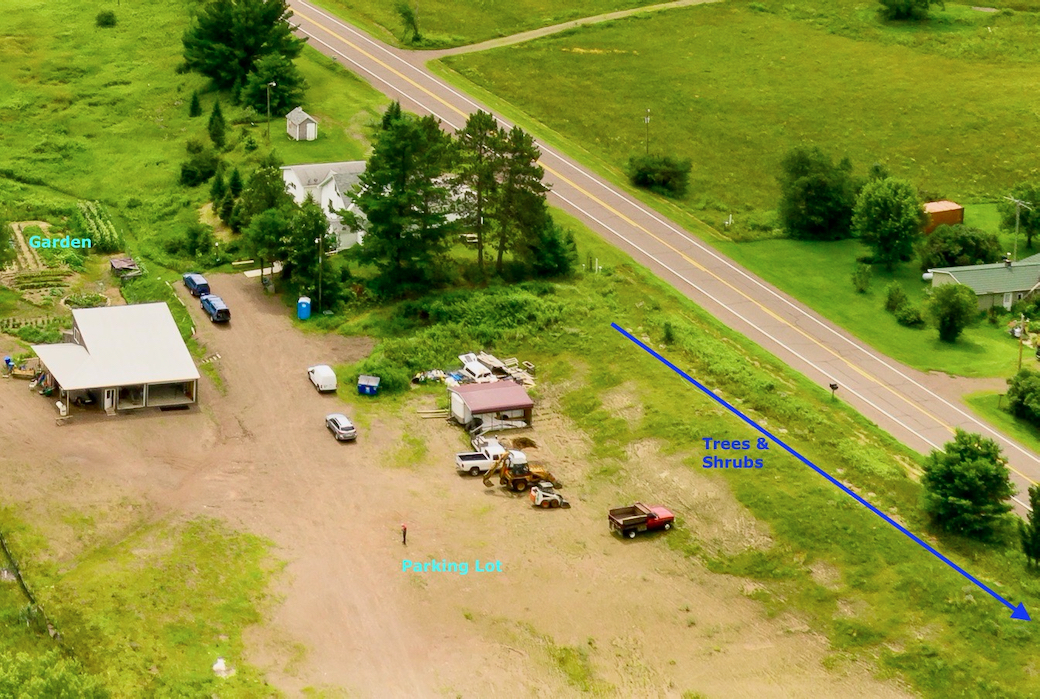 Digging holes and planting trees.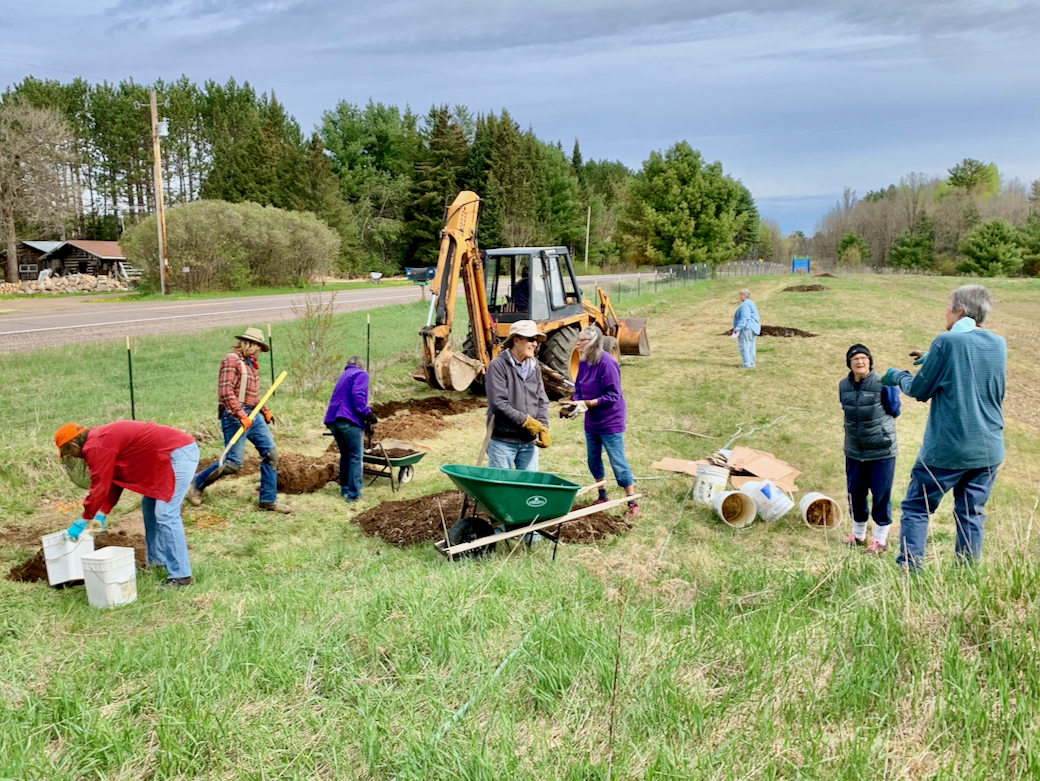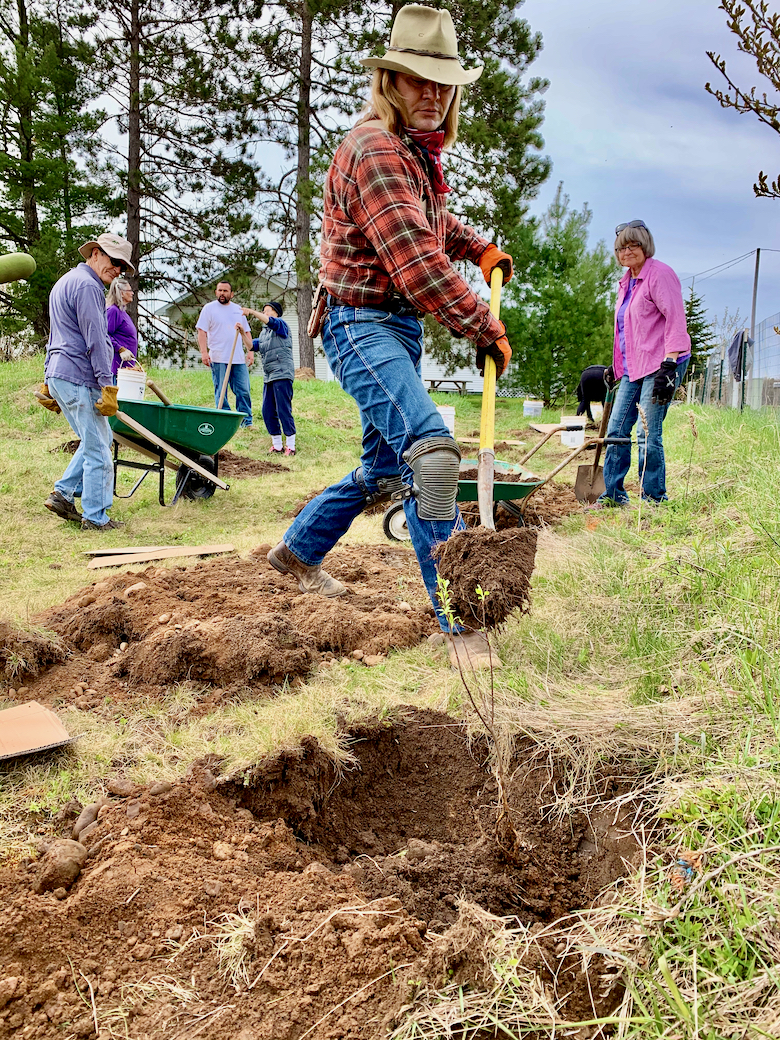 Elderberry shrubs bear large clusters of small white or cream-colored flowers in late spring, and may grow 10 or 12 feet tall. The flowers are followed by clusters of small black or blue-black or red berries. Elderberries are rich in anthocyanidins (plant pigments) that combine to give elderberry juice an intense blue-purple coloration that turns reddish on dilution with water. These pigments are used to color various products. Elderberries are also reported to have anti-viral properties, and have been used to fight colds and the flu. Elderberry was used in ancient Egypt, and Hippocrates used elderberry to treat a variety of health conditions.
Our elderberry plants were mere twigs when planted and mulched with shredded bark. A healthy elderberry plant can live for 60 years.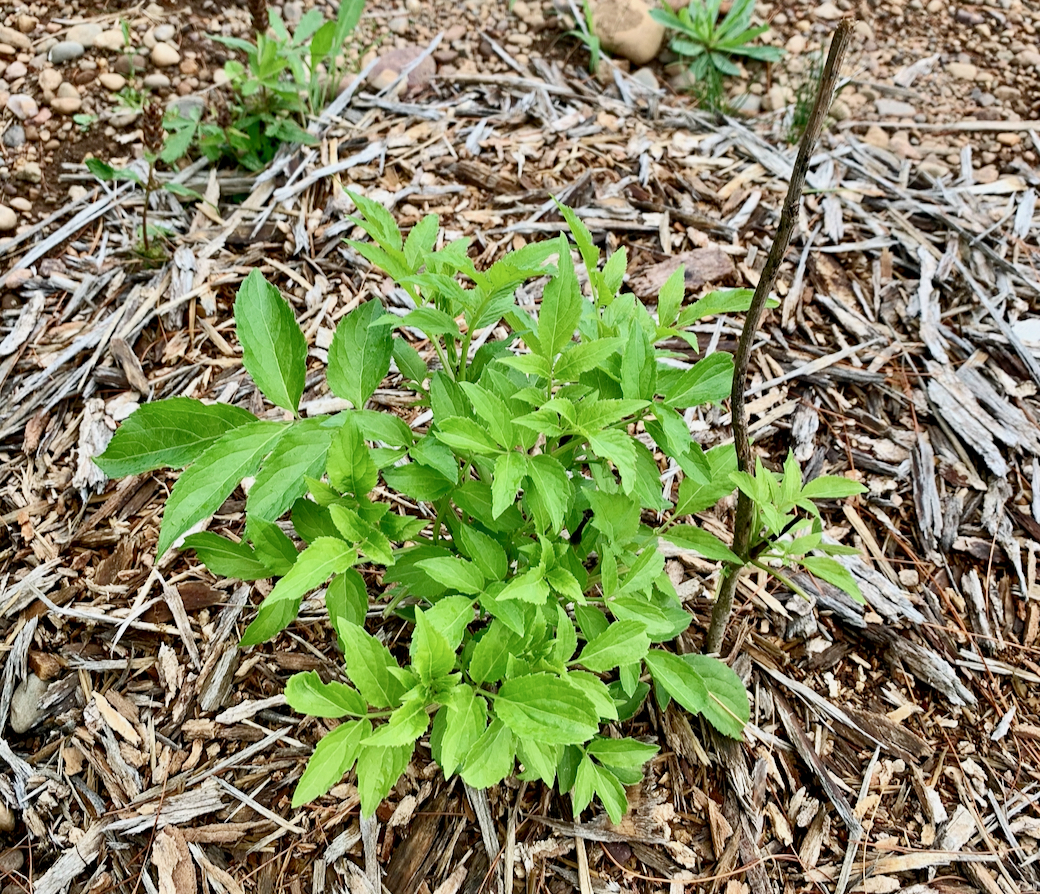 It will take 2 or 3 years for our elderberries to fully grow an abundance of fruit, like these mature plants.
Highbush cranberry shrubs grow to about 13 feet tall, producing white flowers and brilliant red "berries" that contain a central pit. It's not really a cranberry. The name comes from the red fruits, which look a bit like cranberries, have a similar flavor, and ripen at the same time of year. The fruits are sour, rich in vitamin C, and can be eaten raw or cooked as a sauce.
Our highbush cranberries were also small twigs when planted in May.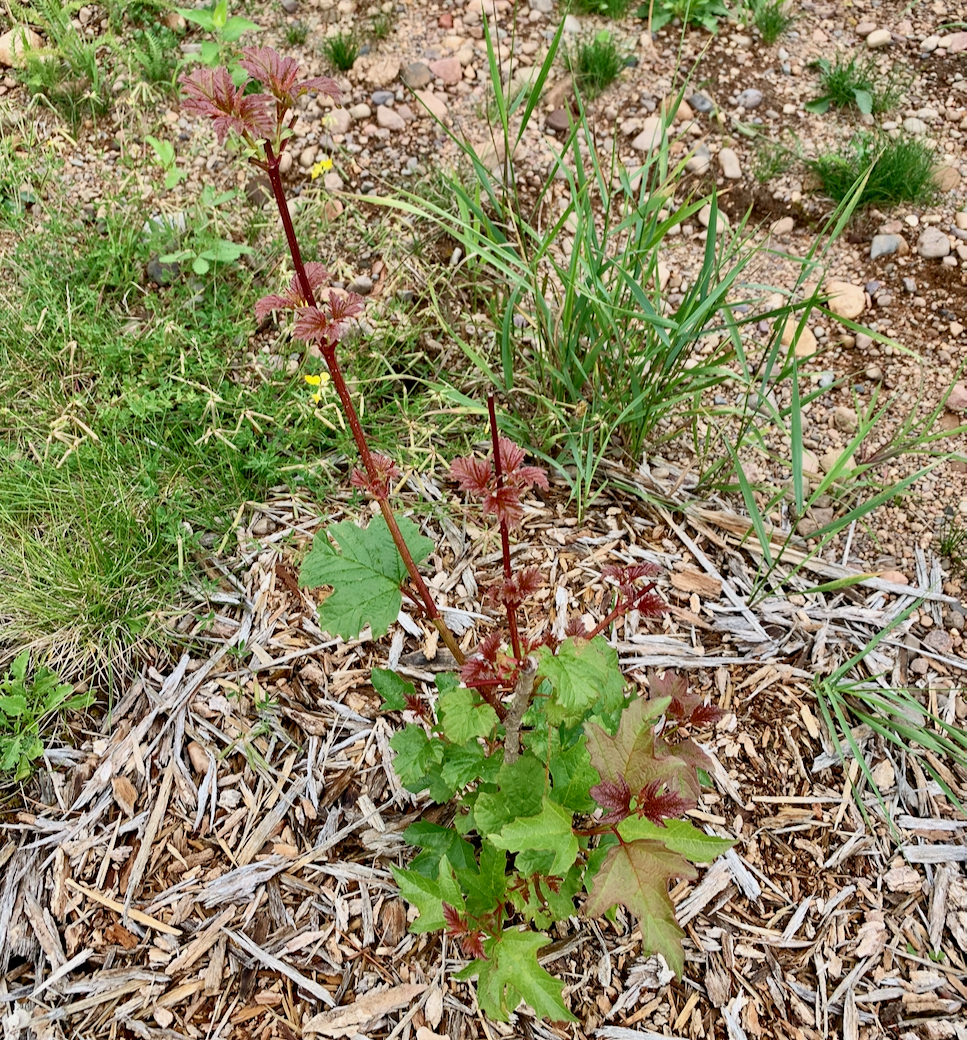 Highbush cranberries will begin to set fruit at around 5 years of age. Some animals, including birds, will eat the fruits, and deposit the seeds in another location through their droppings.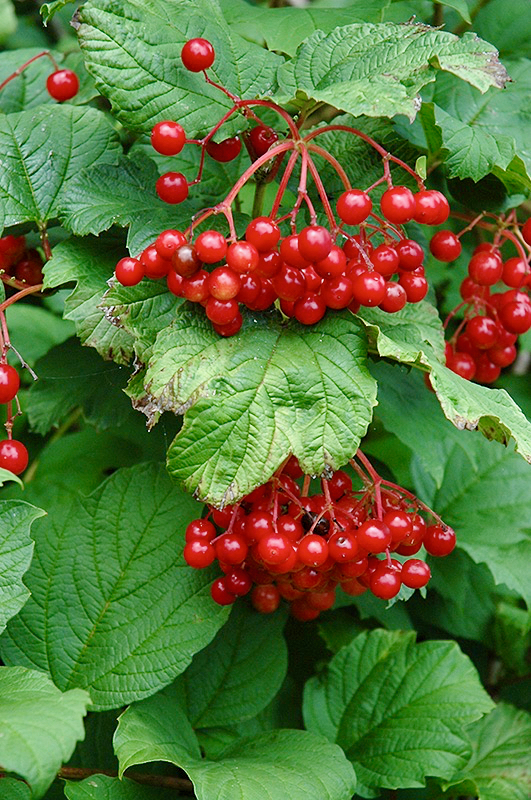 American plum is a small, ornamental tree, reaching up to about 15 feet tall. Lovely, small white flowers will appear in mid-spring, followed by thick foliage growth and delicious globular fruit. Many birds and animals eat the fruit, and deer will feed on the twigs and leaves. These versatile trees make excellent windbreaks, and more than 200 varieties of the American plum have been cultivated.
Our American plums were planted as small, bare root plants, and will slowly grow to lovely trees.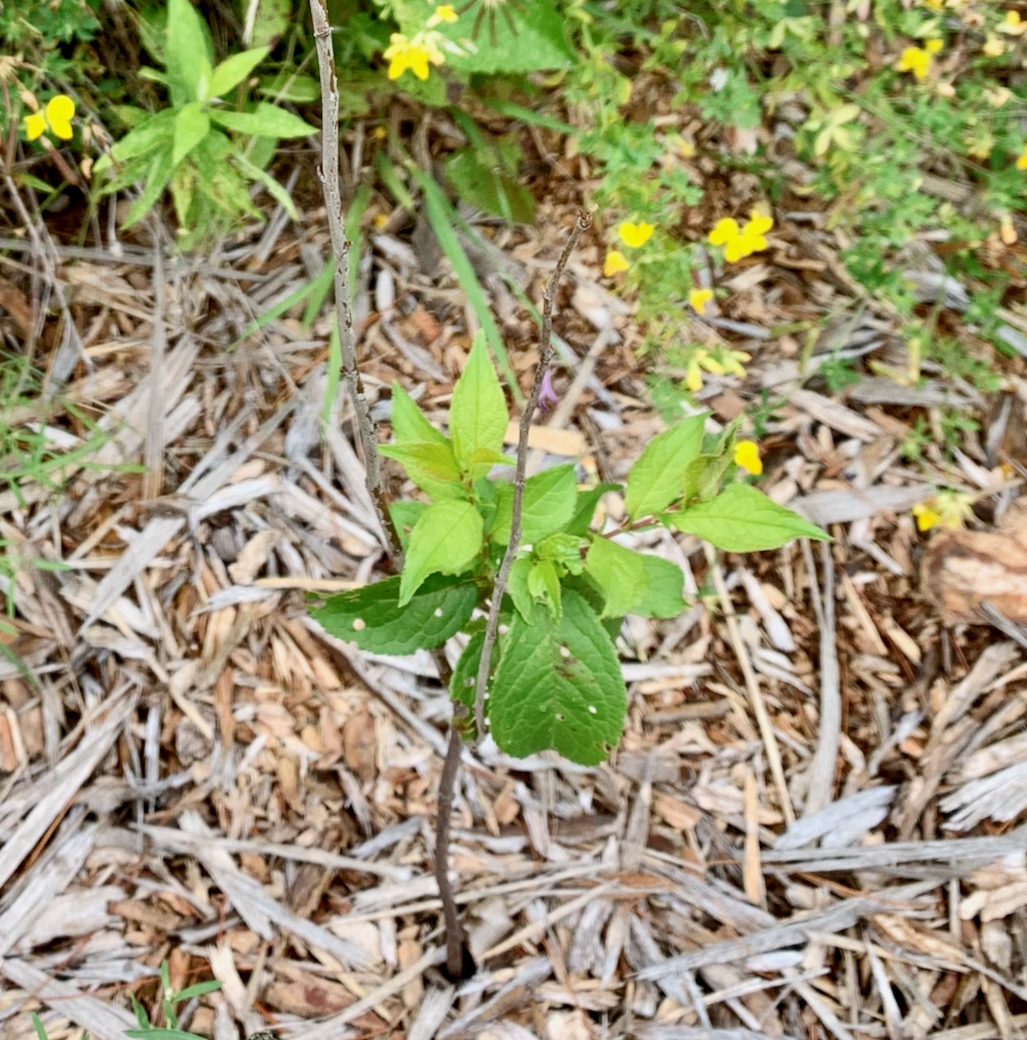 Mature American plums are covered with masses of pure white flowers in the spring, followed by thick, bright foliage.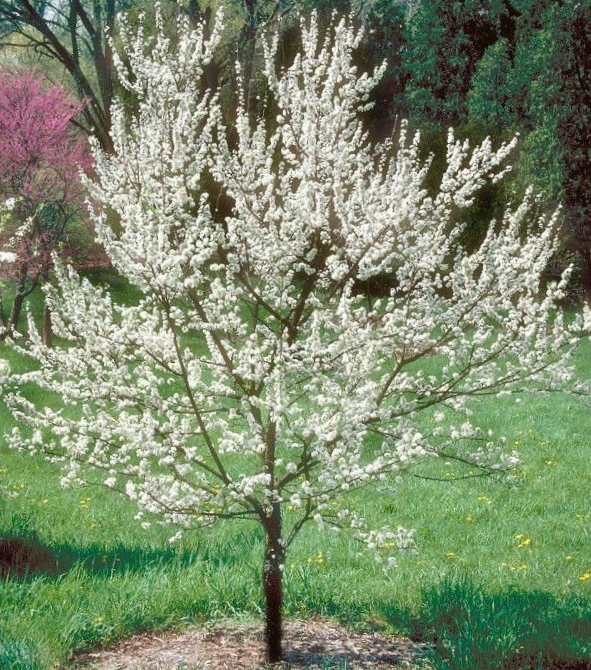 The sour and sweet fruit of the American plum can be enjoyed fresh, and is commonly made into preserves, jellies, and jam.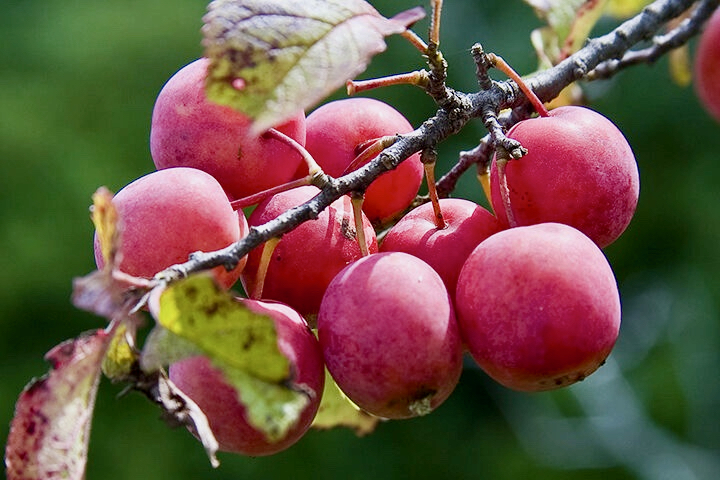 Red Splendor crabapple is a large, open, upright, hardy, attractive tree that will grow at least 20 feet high and wide. As the principal spring-flowering tree in the northern latitudes, these trees display a glorious profusion of showy pink blooms in the spring, and glossy foliage that turns reddish-purple in the fall. The brightly colored fruit is eagerly consumed by the local wildlife.
Our little twigs will slowly grow into magnificent and hardy trees.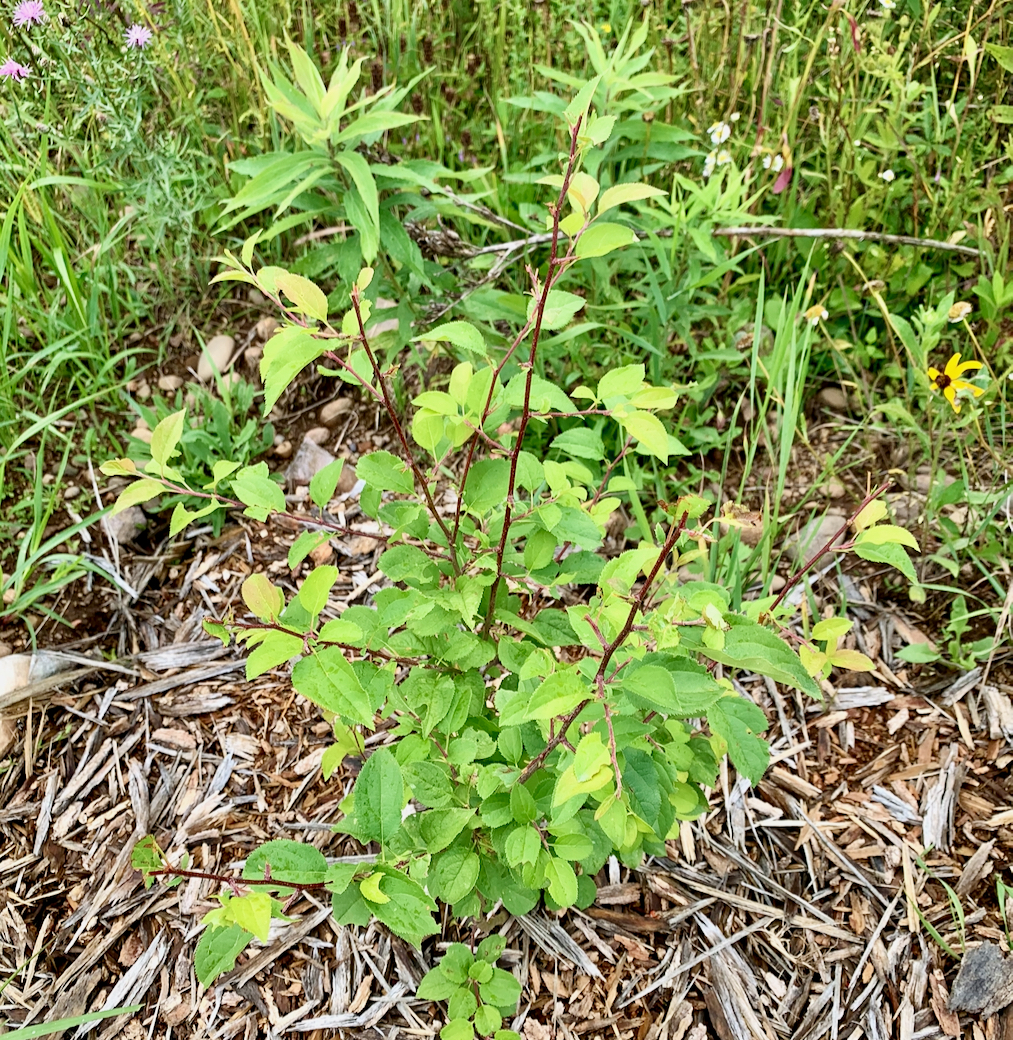 The flowering spring splendor of the crabapple!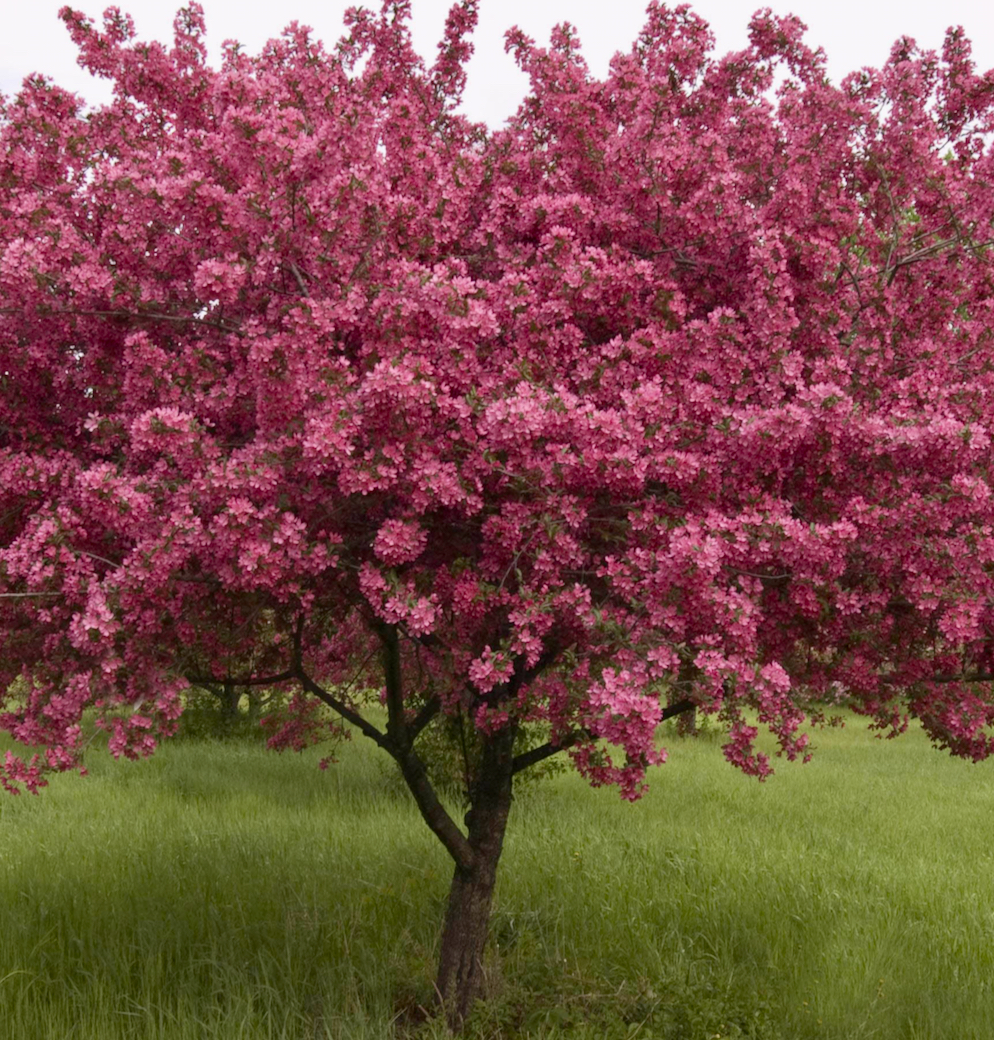 Although our groves of new trees and shrubs are small now, in a few years they will begin to grace passersby, visitors, and birds with charming flowers and nourishing fruits and berries.
In the next blog, the ISHA garden!
With warmest regards,
Paul Bauer
ISHA Building Committee