#97 – July 13, 2019 – Sealing the Greenhouse!
Dear Friends,
There's been lots of recent volunteer work on Ishwar's dera project in Wisconsin. One important project was to get the greenhouse "dried in," meaning getting all of the doors, windows, roof, and walls installed.
Here, a large patio door is being installed on the south wall of the greenhouse.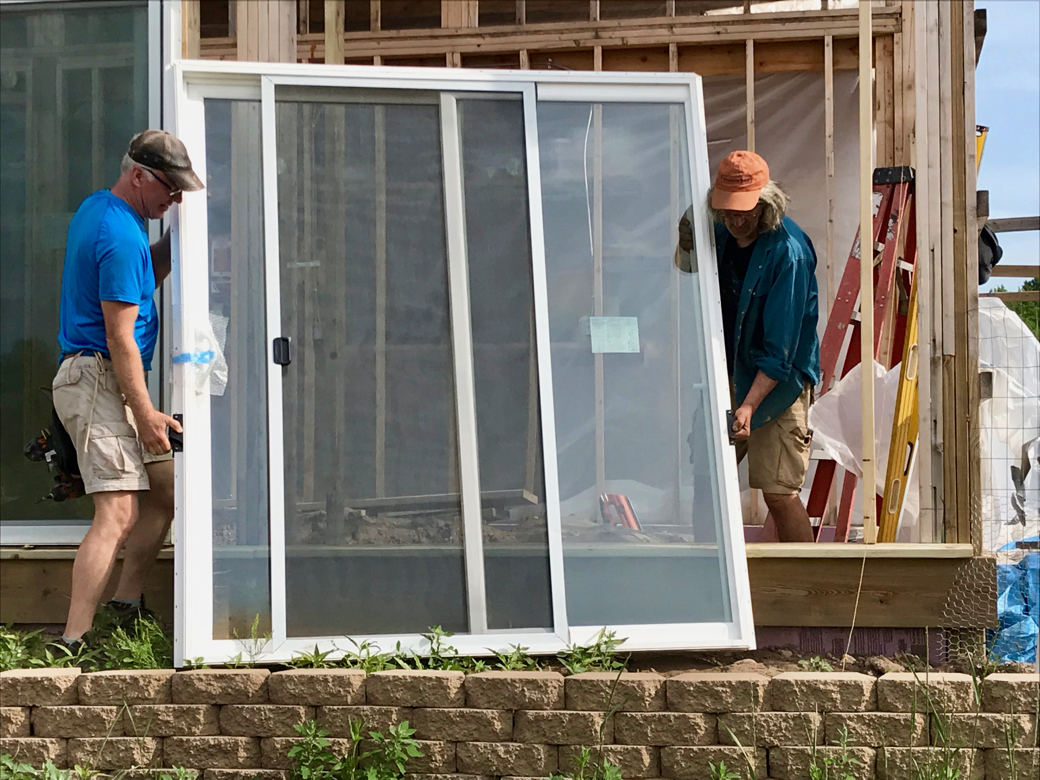 These four, large, screened, sliding patio doors will allow lots of winter and spring sunlight into the greenhouse. And, because they slide open, the gardeners will be able to circulate fresh air over the plants in the summer.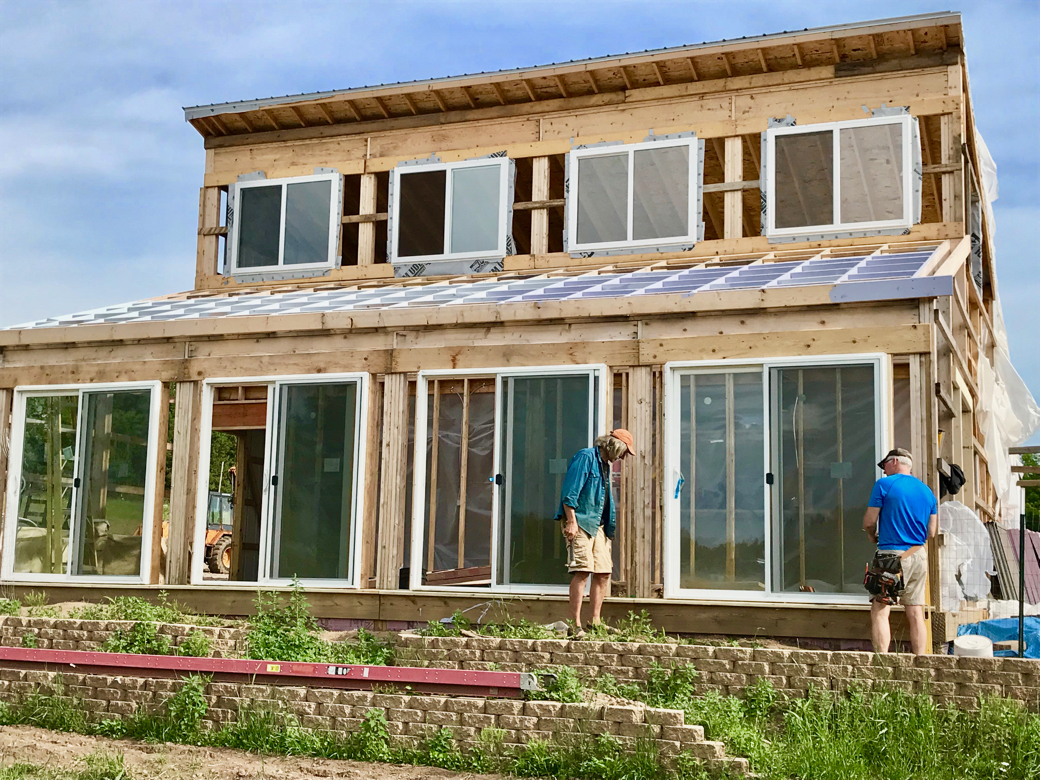 This sliding door is being installed on the east side of the greenhouse. It will allow easy movement of sevadars between the greenhouse and the garden.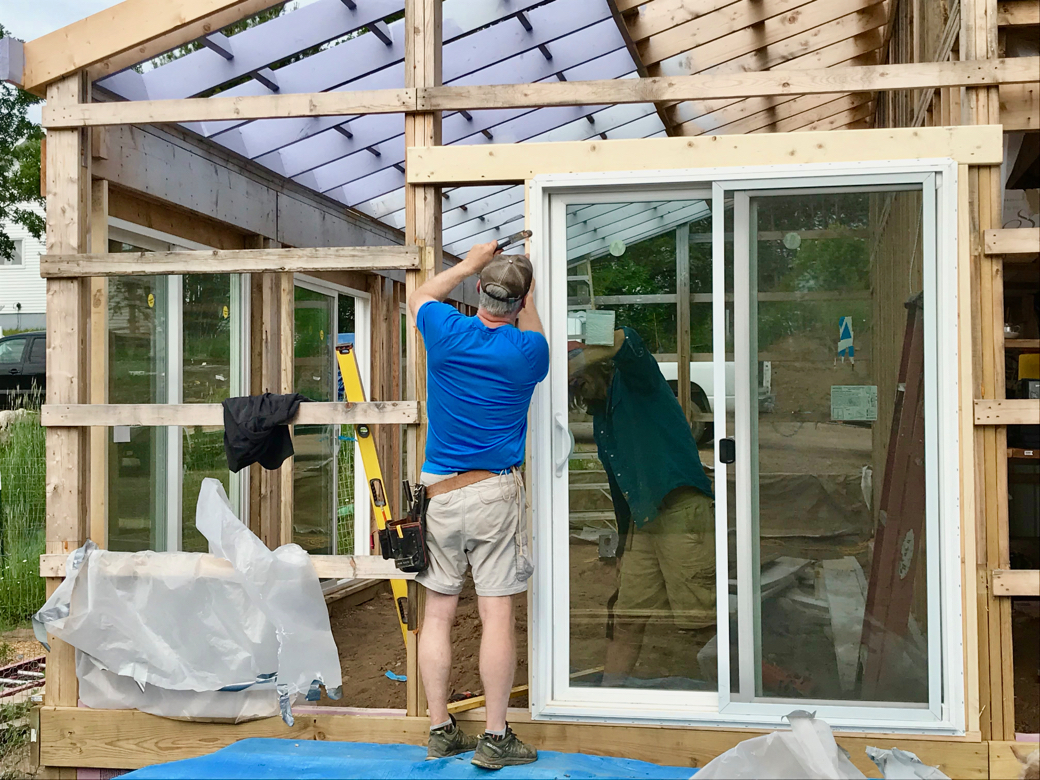 Here, workers are installing the charcoal-colored metal siding on the outside walls.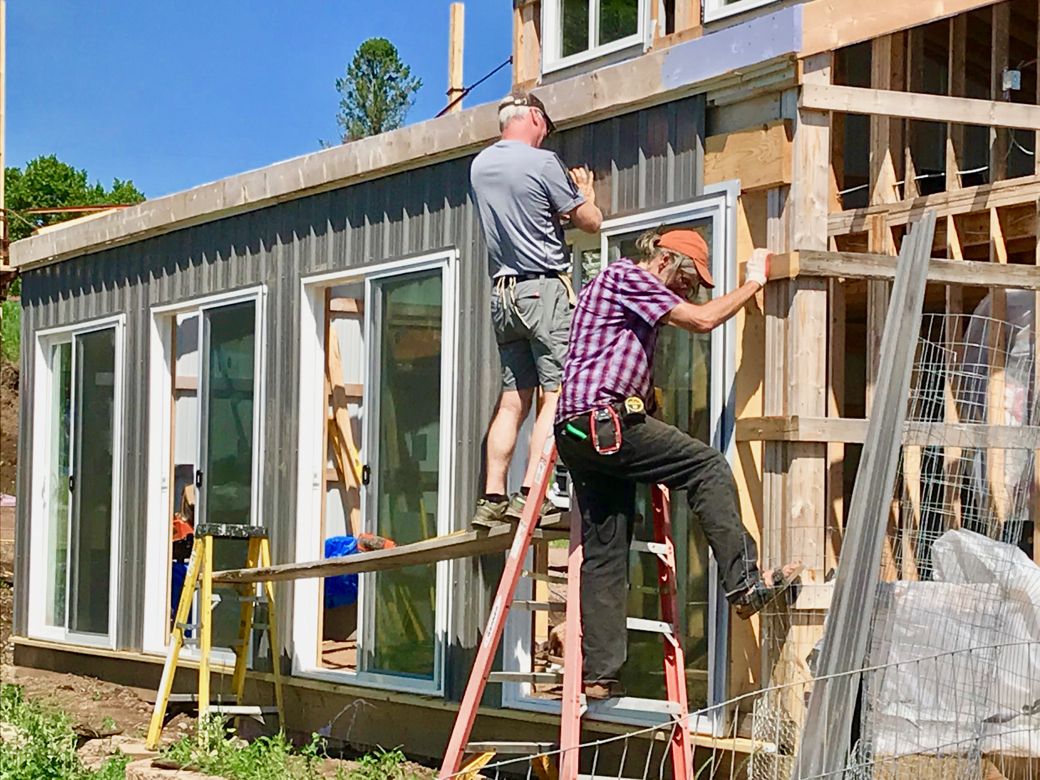 And finally, the greenhouse roof was installed. The roof consists of a large section of clear, polycarbonate panels that will transmit lots of light to the growing plants.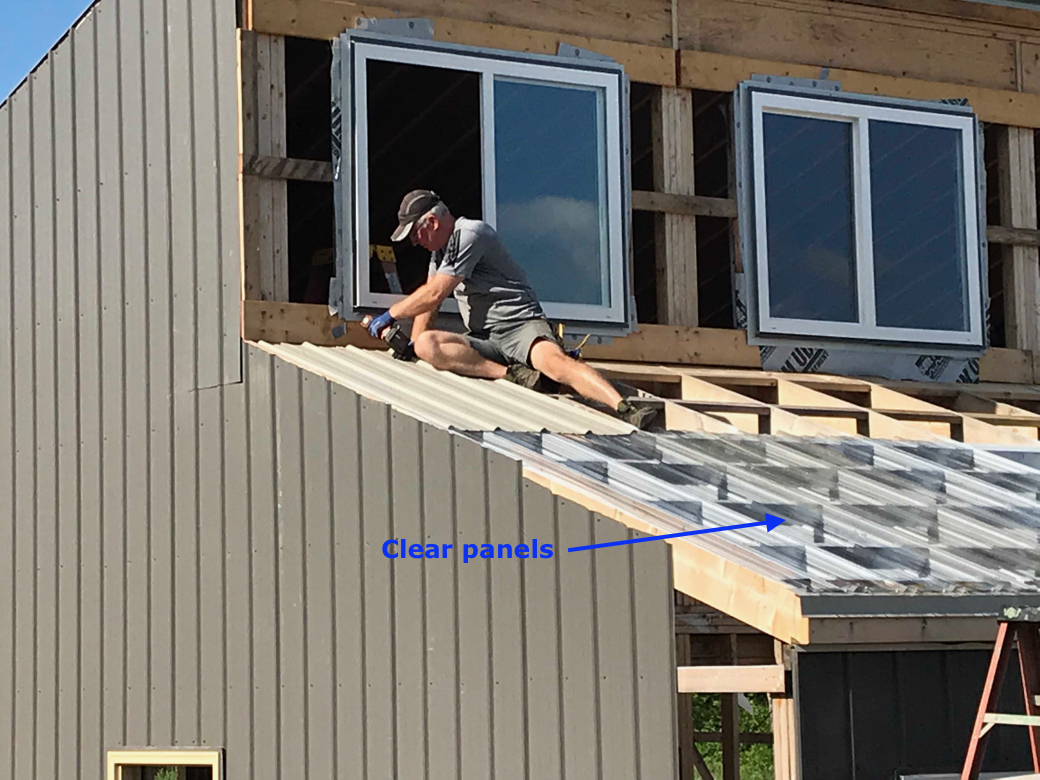 The upper section of the greenhouse roof consists of metal roofing panels.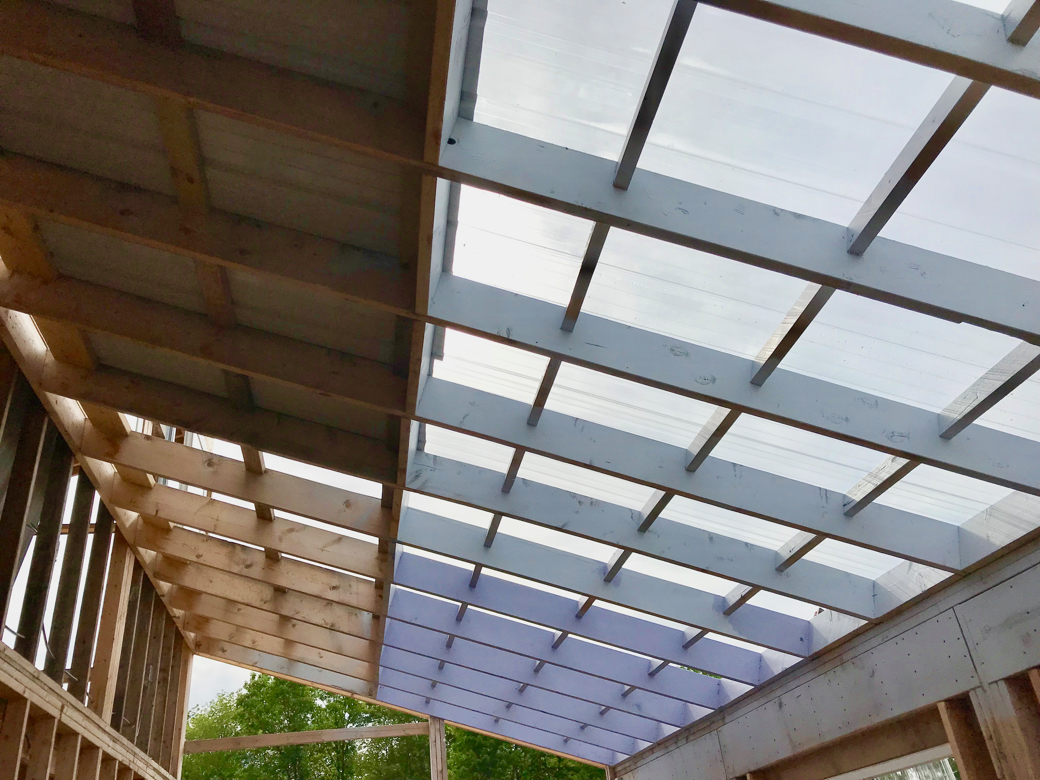 A view of the greenhouse from the ISHA rose garden.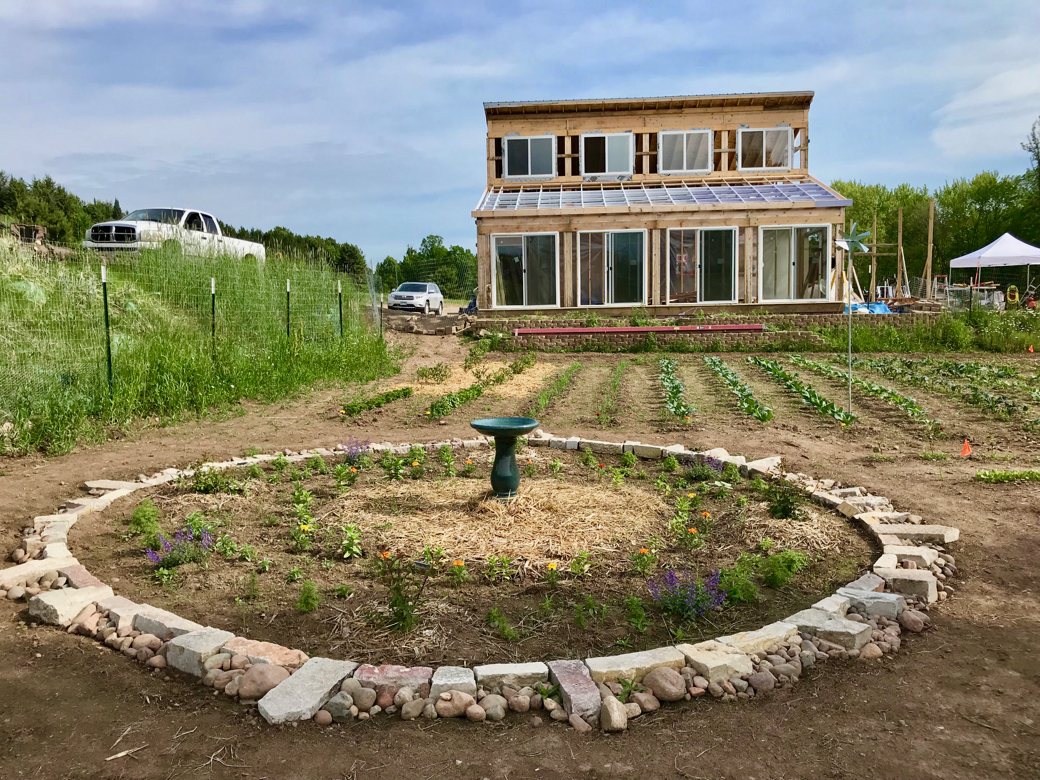 With warmest regards,
Paul Bauer
Chair of ISHA Building & Fund-Raising Committee