#48 – March 13, 2018 – The Basement Walkout!
One of the great advantages of building on a hill is that the basement (also known as the lower level) can actually connect to the land surface. Such is the design of the ISHA Meeting Hall in Bruce, Wisconsin, where people in the basement Dining Hall can walk directly outside to the east side of the hill. In addition, the Dining Hall will benefit from natural light coming through the east-side windows and doors.
View northwest, showing the basement walkout along the eastern side of the Dome. The design includes a balcony on the main level, above the doors to the basement walkout. Stairs will connect the balcony to the walkout. Please note that the colors and patterns shown on the exterior of the Dome are not final.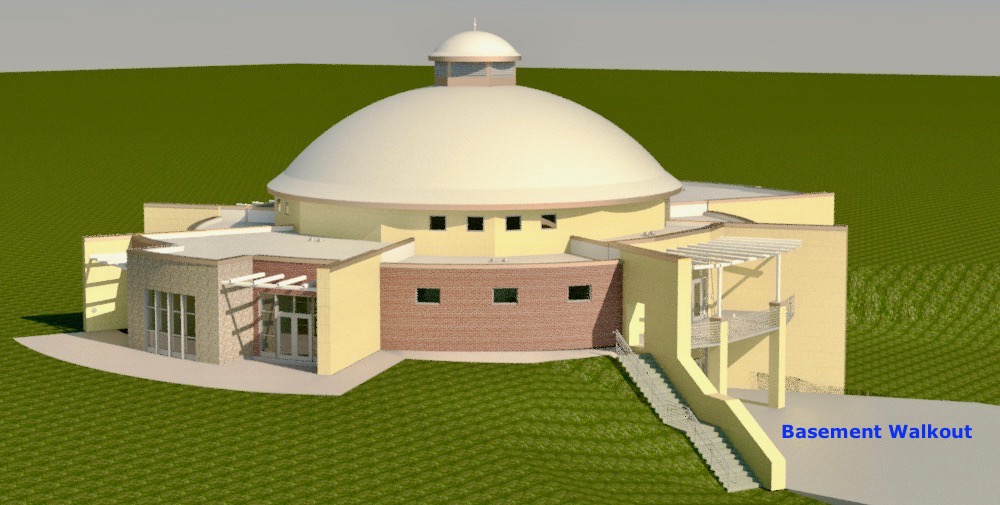 View southeast of the basement walkout, and the main-level balcony above the walkout. The two lower-level windows in the brick wall will bring natural light directly into the Family Room, where parents with kids can entertain themselves. The Family Room will also contain a large video screen that will display Ishwar's lectures live from the upstairs auditorium.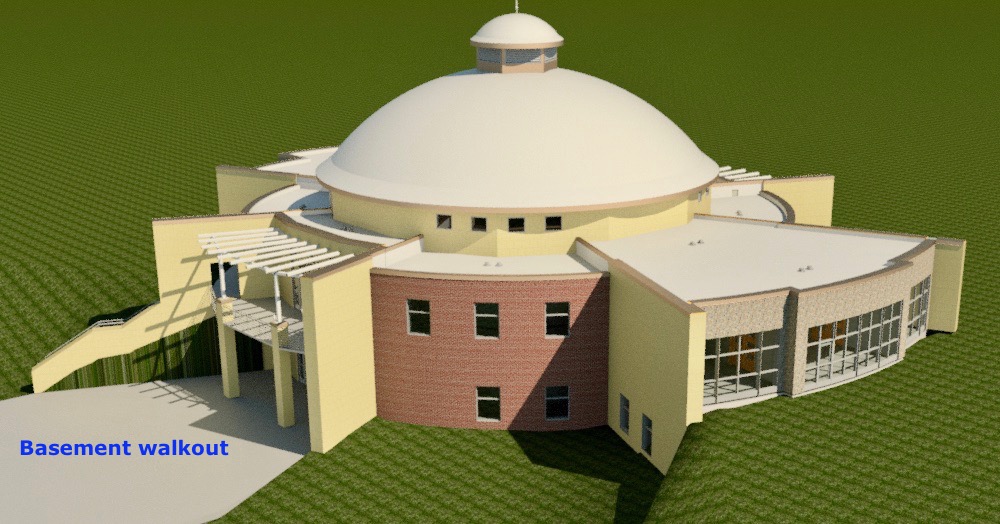 Floor plan of the basement (lower level) of the Meeting Hall Dome, showing the location of the basement walkout and the Family Room.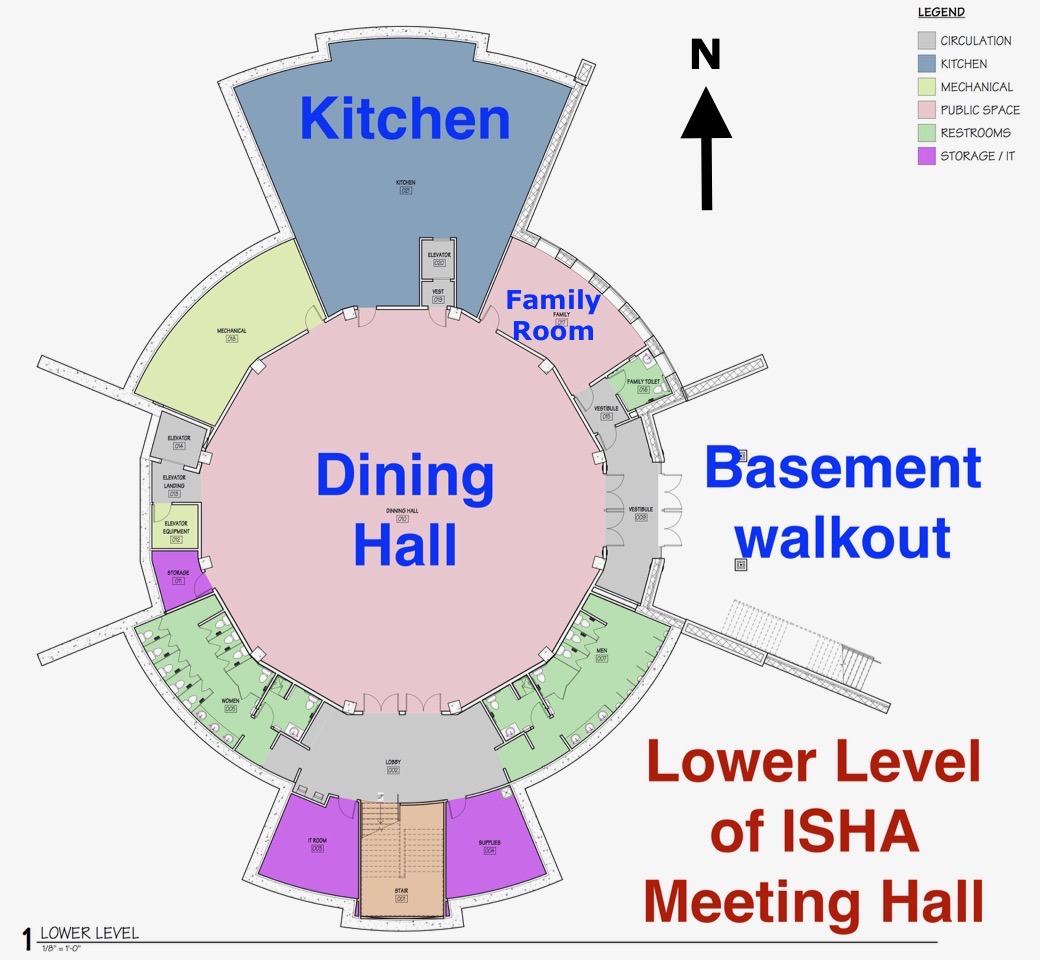 In September, the bulldozer operator created the space for the walkout by removing the dirt along the eastern wall of the basement excavation.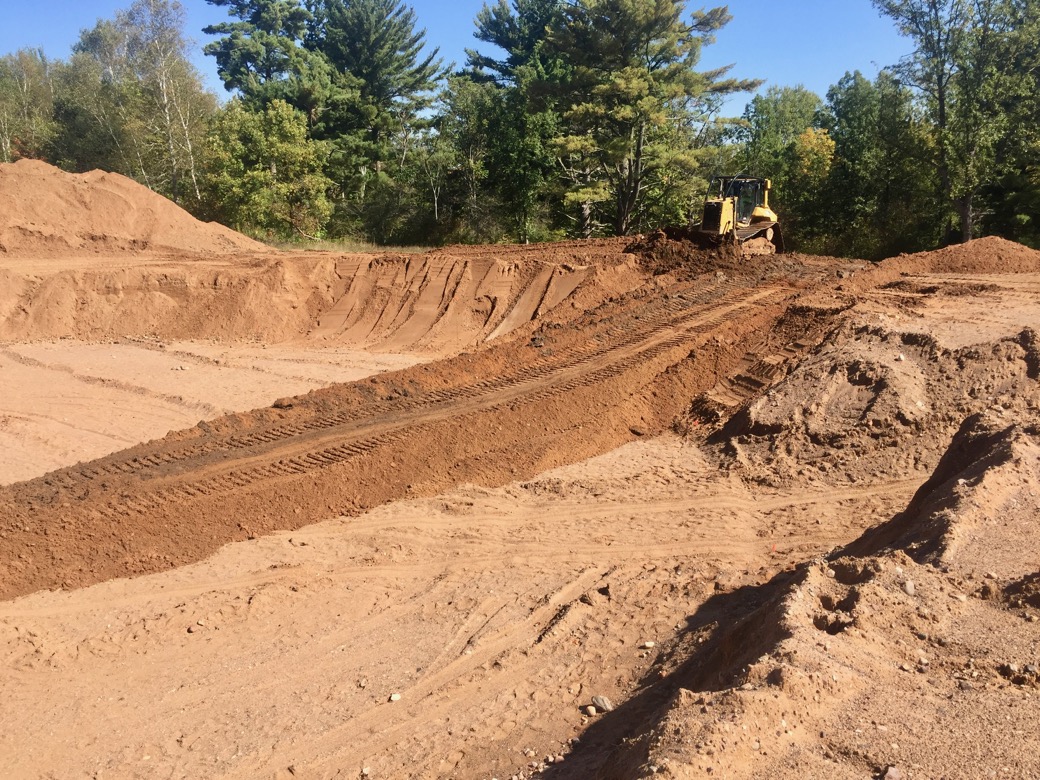 View west, toward the Dome, showing the area of the basement walkout (between the yellow lines).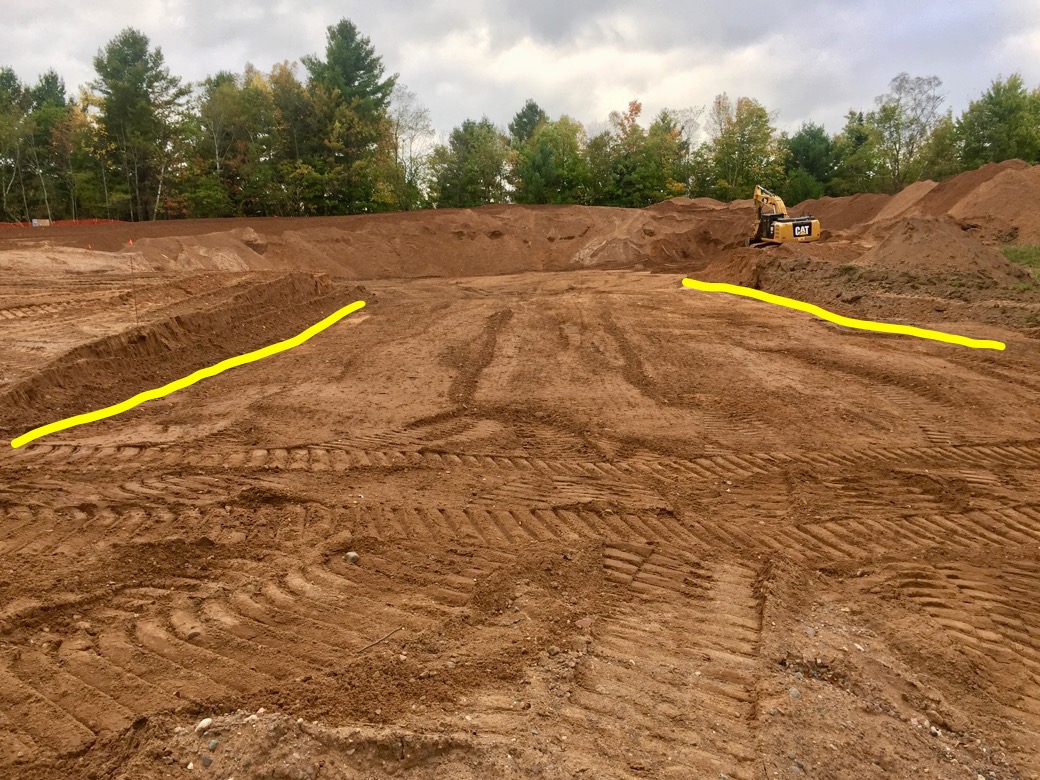 View east, across the basement excavation, showing the basement walkout (between yellow lines) leading to the east side of the hill.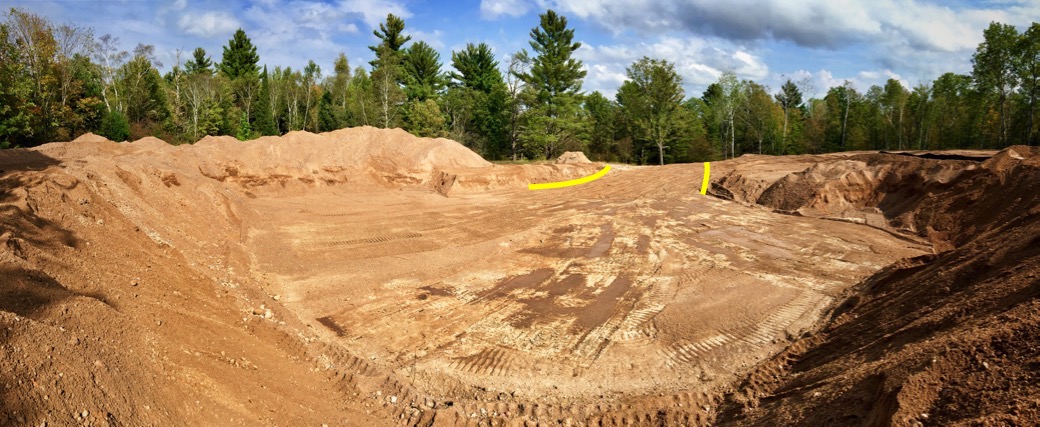 Within the next few weeks, ISHA hopes to finalize the plan for the 2018 construction season. If all goes well, work will commence when the snow melts and the ground dries. We hope to have an update soon!
With warmest regards,
Paul Bauer
Chair of ISHA Building & Fund-Raising Committee