#35 – September 20, 2017 – Mitti Seva – Part1!
On September 18, about 170 of Ishwar's friends gathered with him at the construction site in Bruce, Wisconsin for the annual ISHA-sponsored Mitti Seva event. Here is Part 1 of a photo essay of this special day. Look for Part 2 tomorrow.
Preparations began well ahead of the event. Here, sevadars are making signs to help safely guide seekers to ISHA Hill.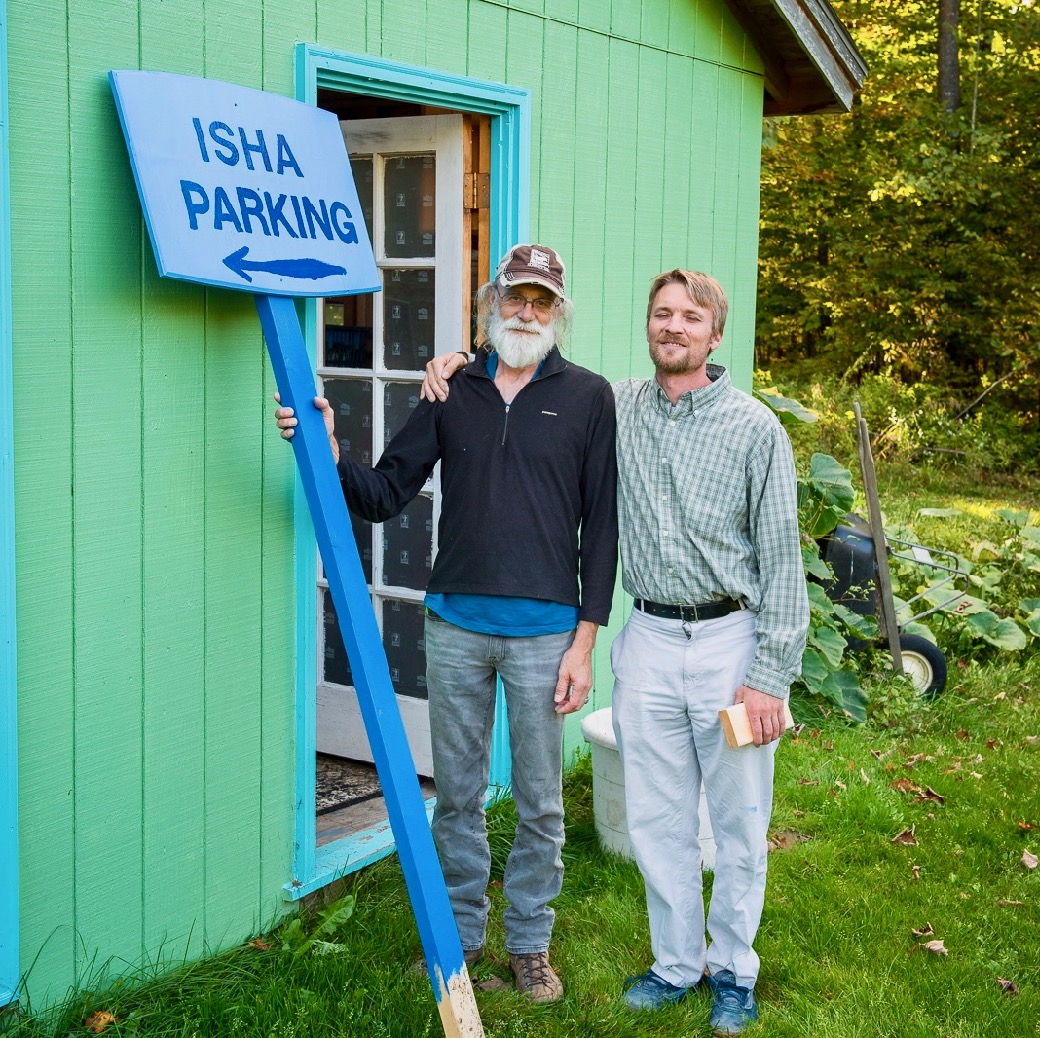 The future Meeting Hall parking lot was used for parking the 70 cars that were expected. Highly visible, and highly enthusiastic, sevadars directed traffic.
A large dining tent, and a smaller kitchen tent, were essential, as Great Master graced us with a blessing of lovely rain.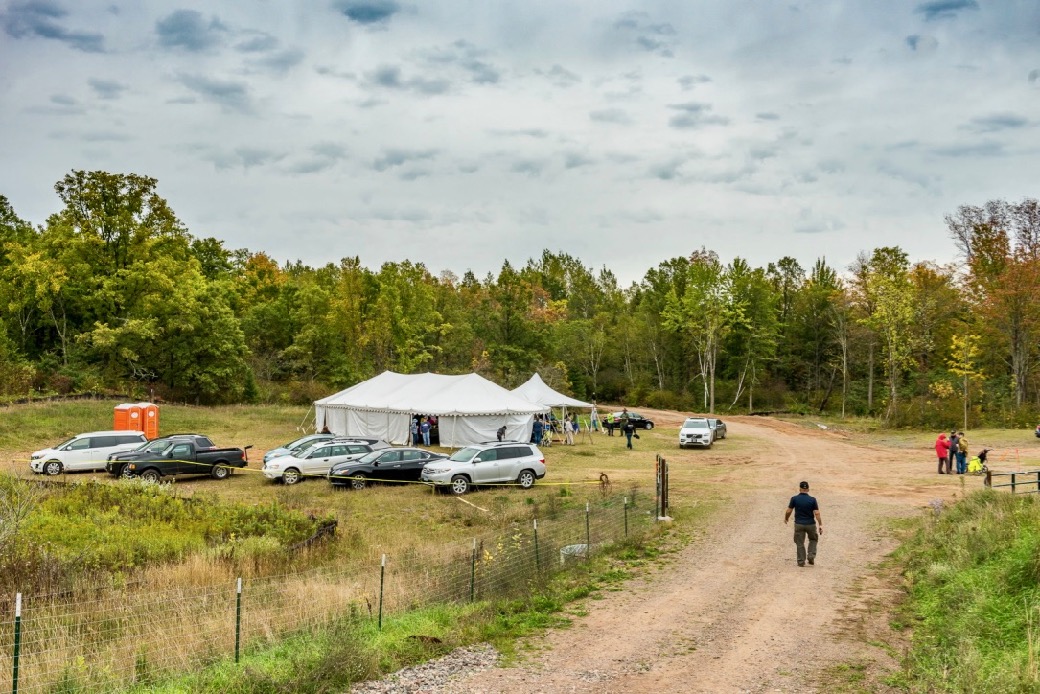 The first event of the day was a hike from the tents to the Meeting Hall construction site on the Hill.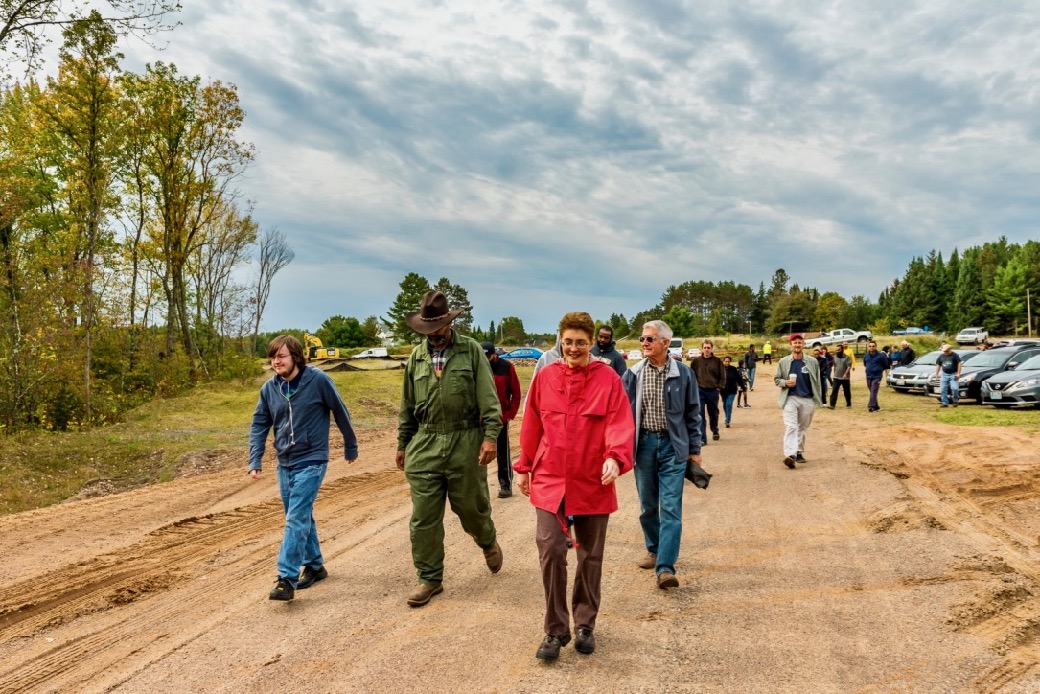 Sevadars were delighted to be able to walk down into the huge hole that has been excavated for the Meeting Hall basement by sevadars. The hole is over 120 feet across, and over 10 feet deep.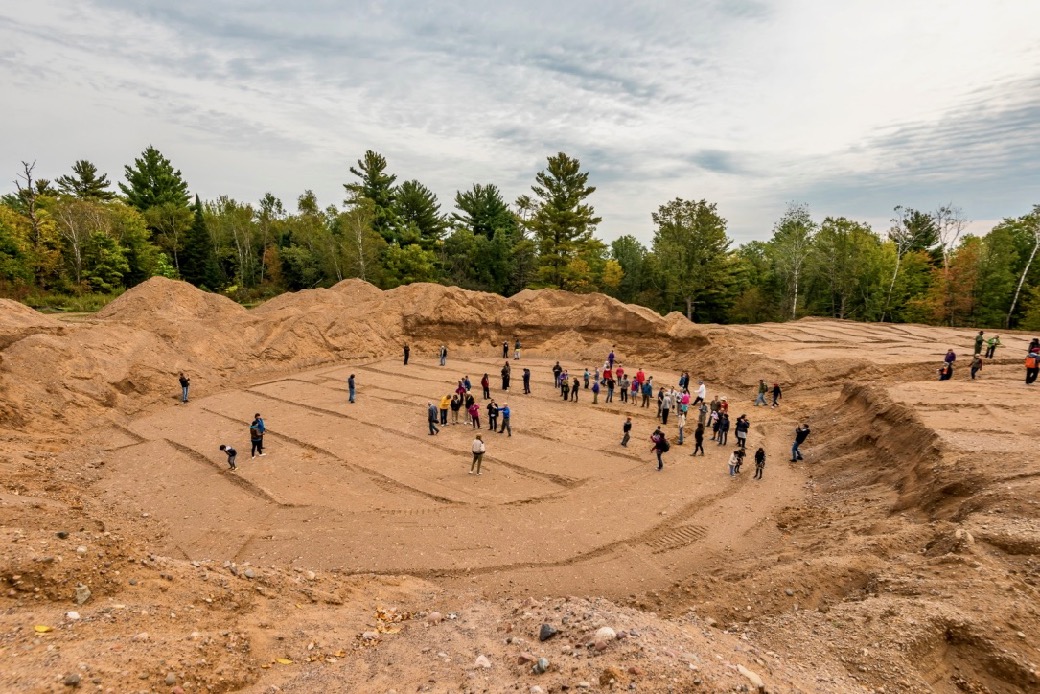 The group was given a presentation on the design of the building, and then given answers to their many questions about the project.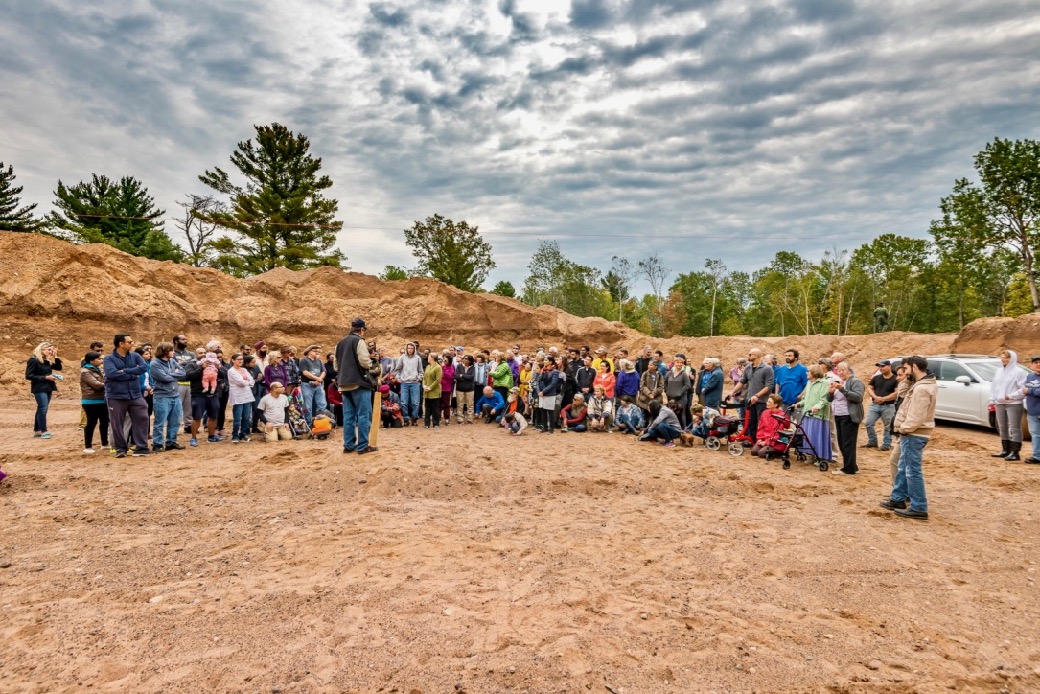 U
pon returning to the tents, a small army of kitchen sevadars got busy preparing for the serving of a delicious lunch.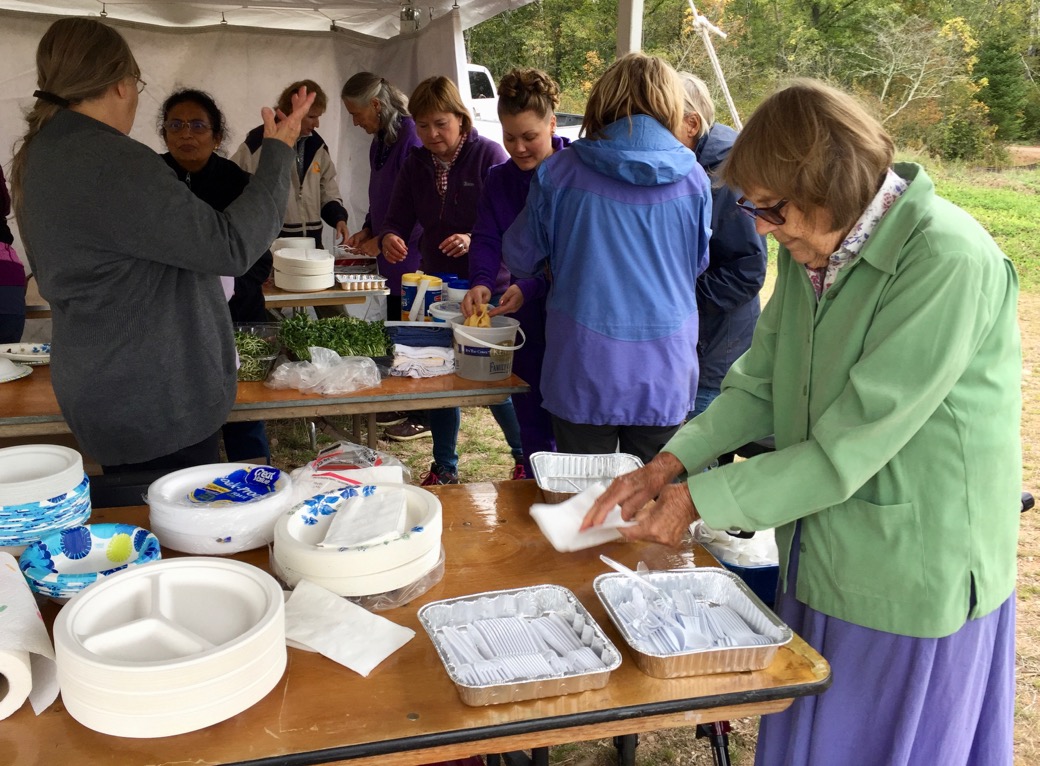 These merry sevadar chefs prepared hot, fresh, scrumptious bread pakoras for all!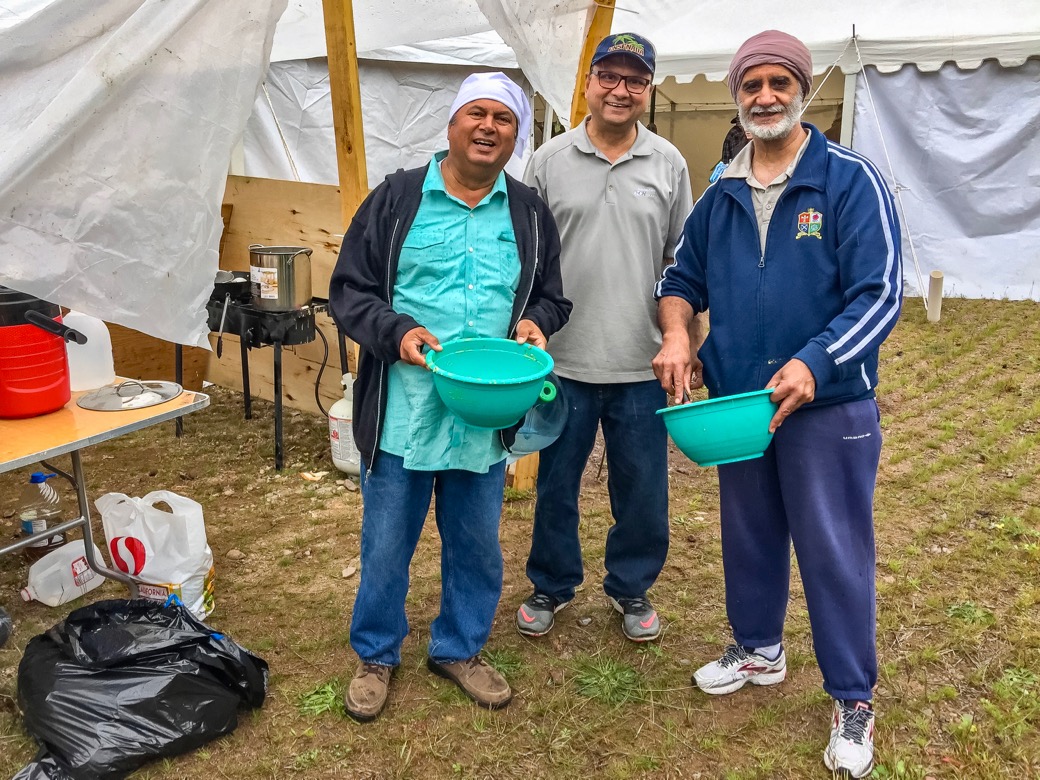 Ishwar arrived at noon, whereupon he delivered a talk to the group as rain fell gently on the tent. The talk was recorded, and will be made available on the ISHA webpage (ishanews.org).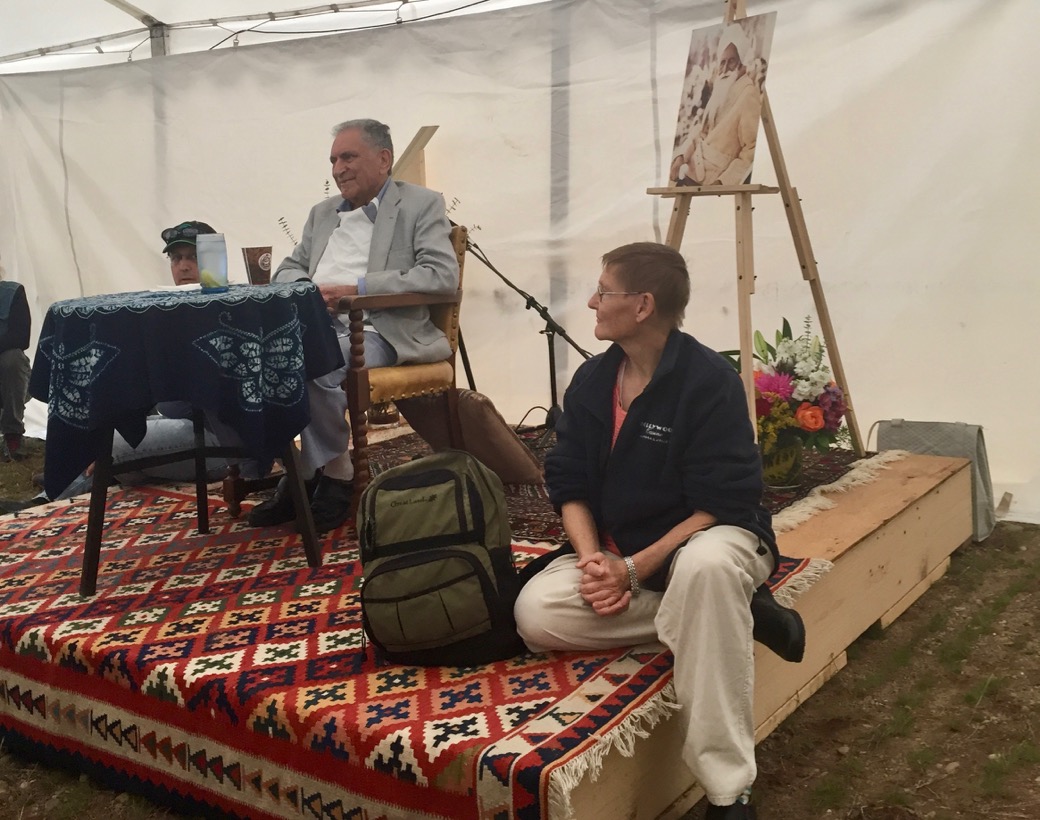 Ishwar looks ready for lunch!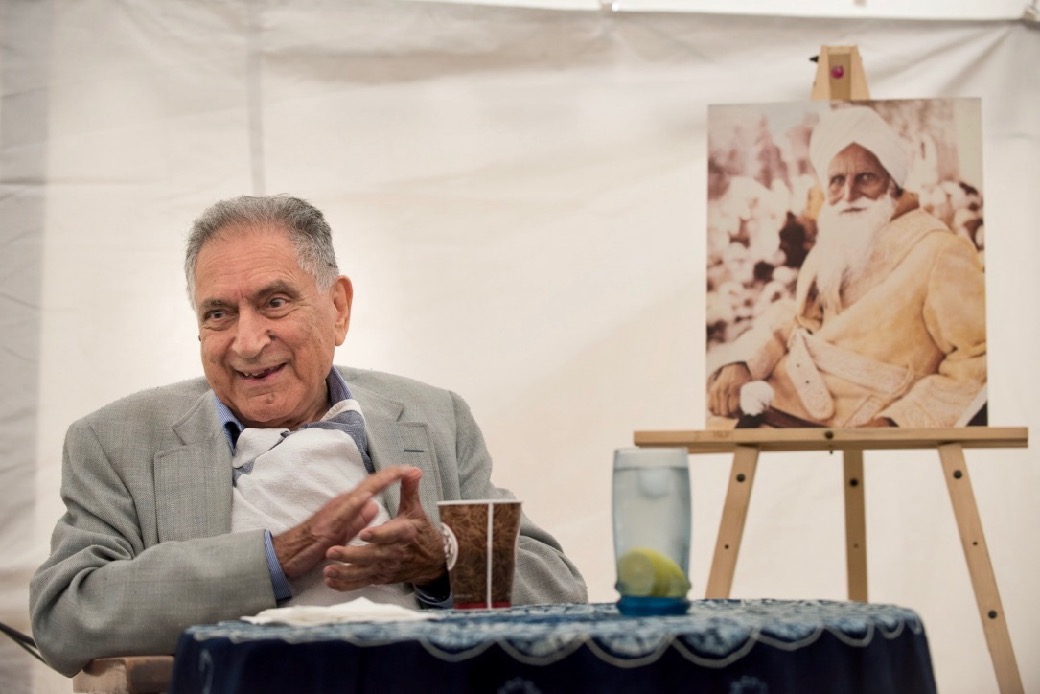 Ishwar delivers Great Master's blessings for the food!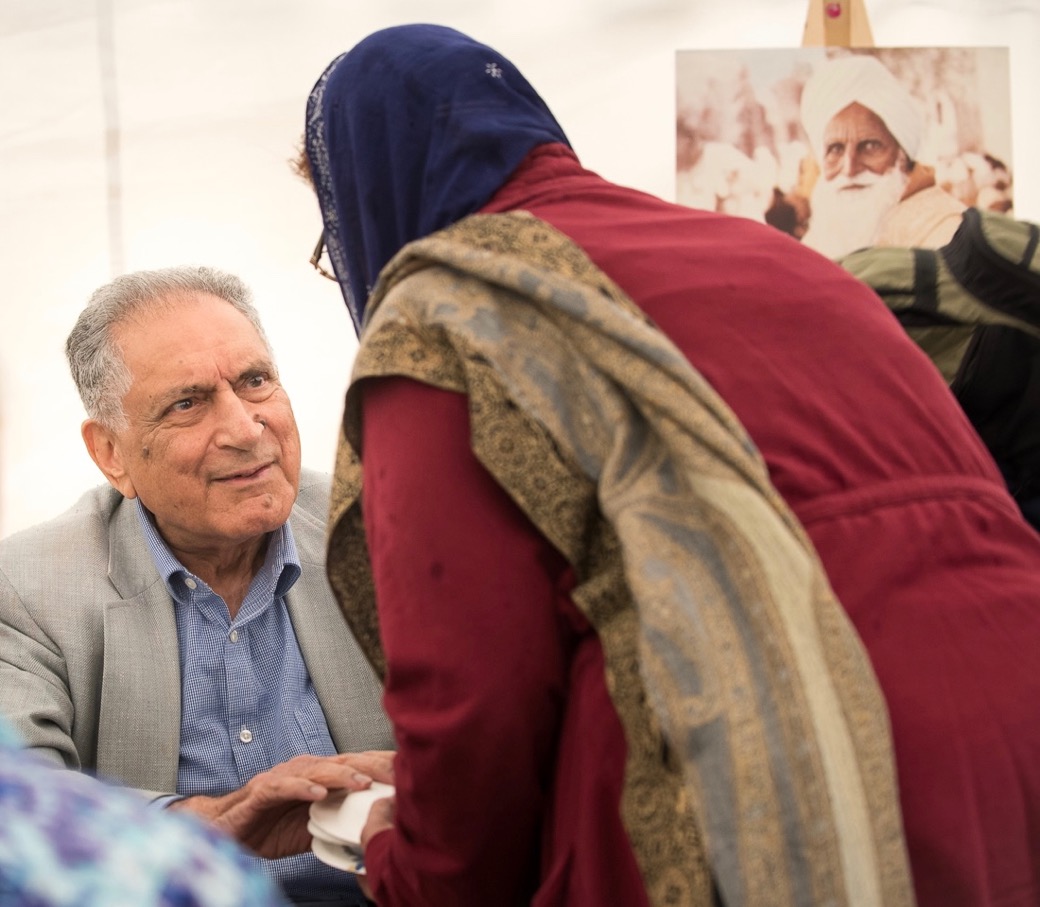 Tomorrow, Part 2 will highlight the many Mitti Seva tasks undertaken on Monday.
Chair of ISHA Building & Fund-Raising Committee