#29 – July 26, 2017 – Gates and Fences!
One of the many construction tasks at the ISHA Dome Meeting Hall property last week was to install a fence and gate along the front of the property.
This lovely sign, which graces the front entrance to the property, was built and installed by sevadars during the mitti seva in September, 2016.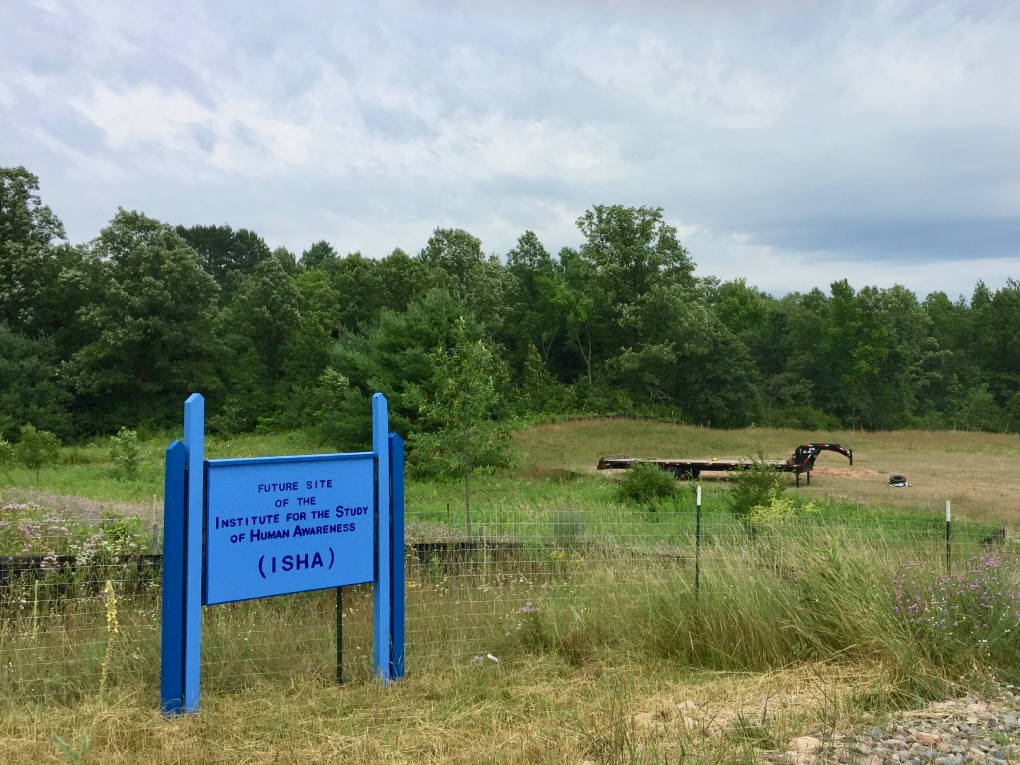 Volunteers installing a fence along the front of the property in July, 2017.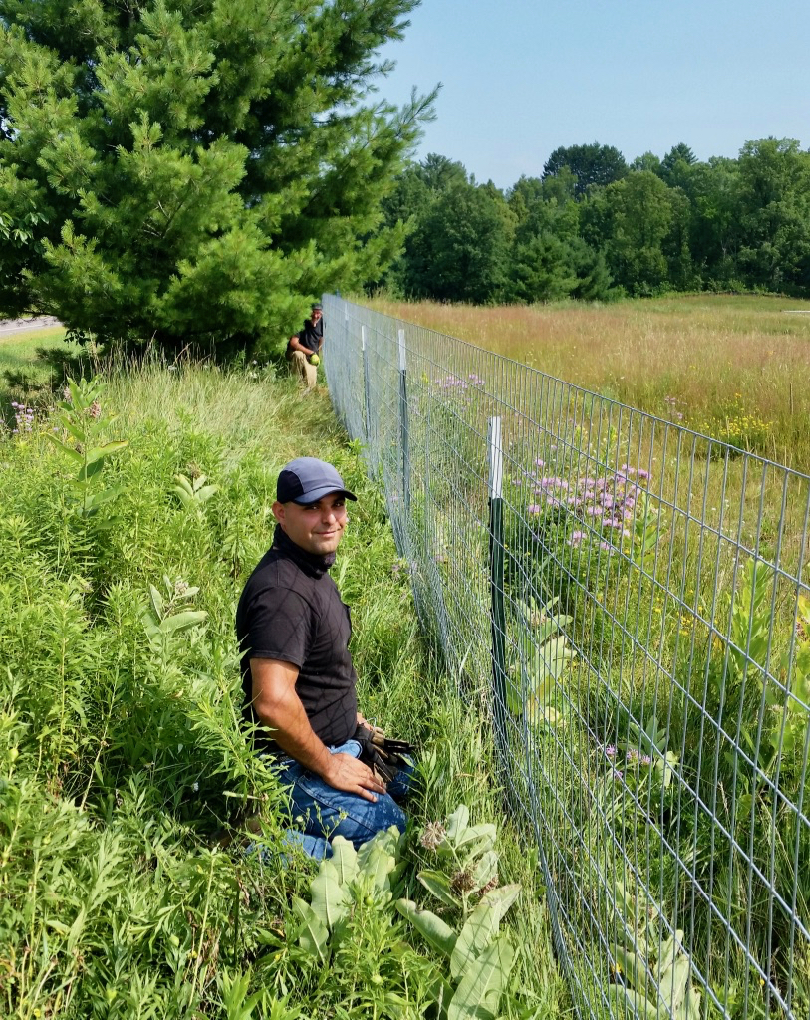 More sevadars at work on the fence.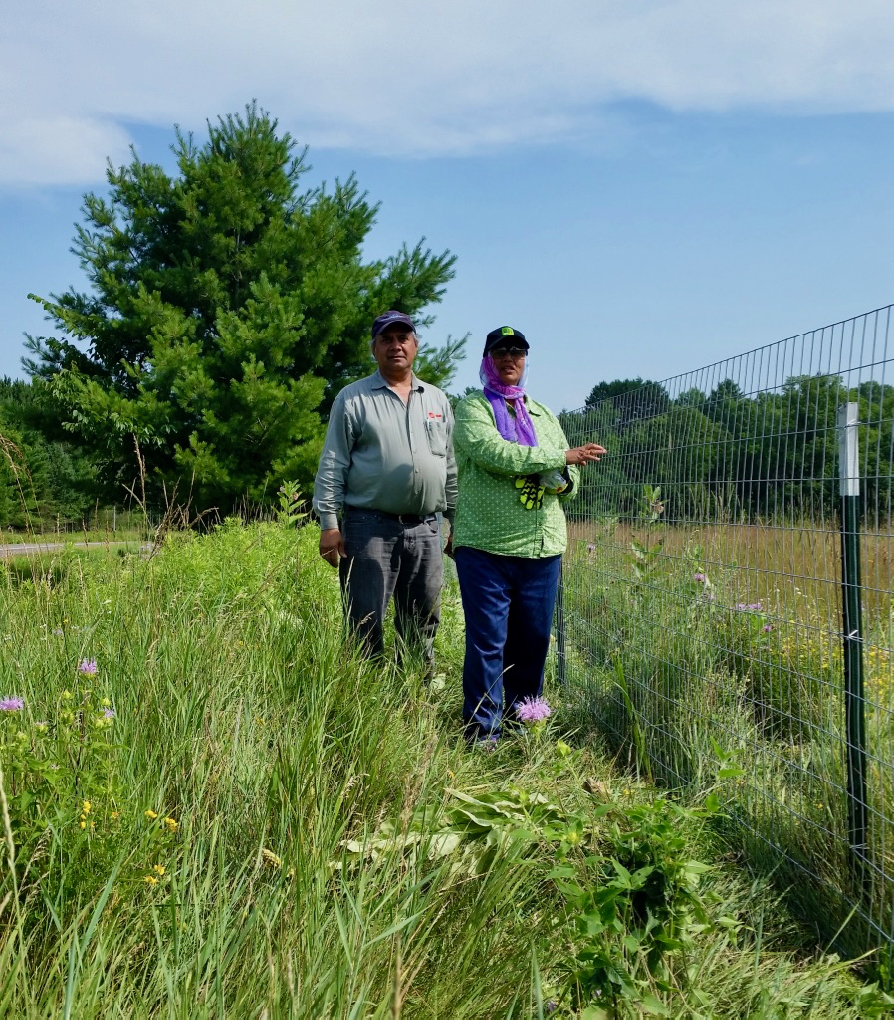 The fence is located along the west edge of the ISHA property and Highway 40.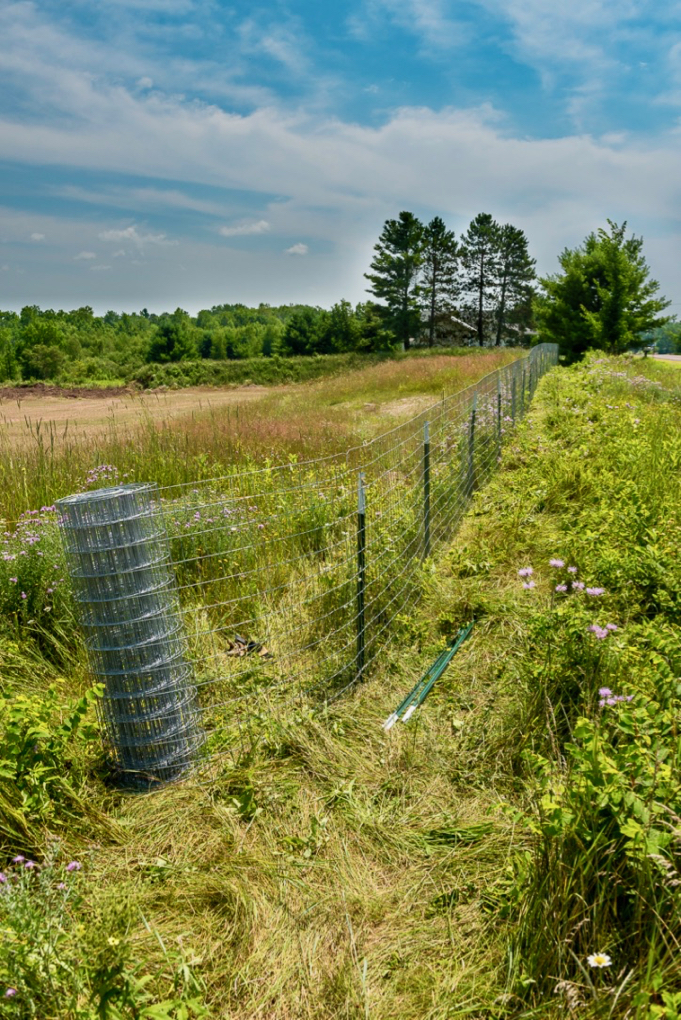 The new gate posts were carefully leveled and solidly cemented into the ground.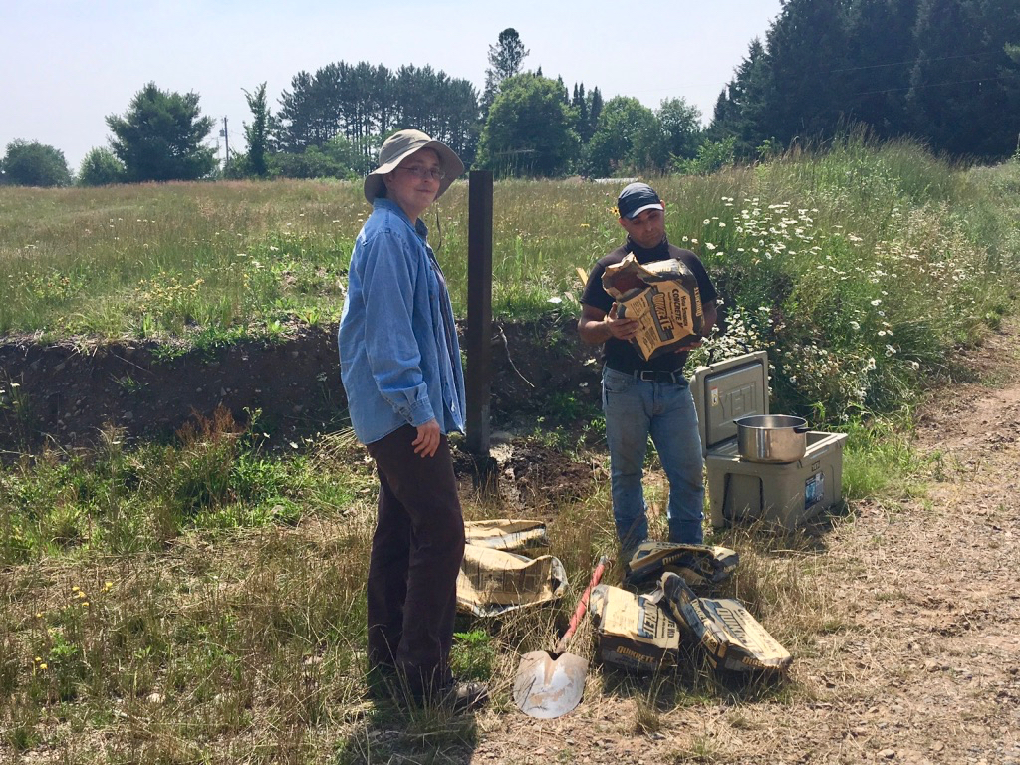 When the cement had hardened, the metal posts were drilled to accommodate the hinge hardware.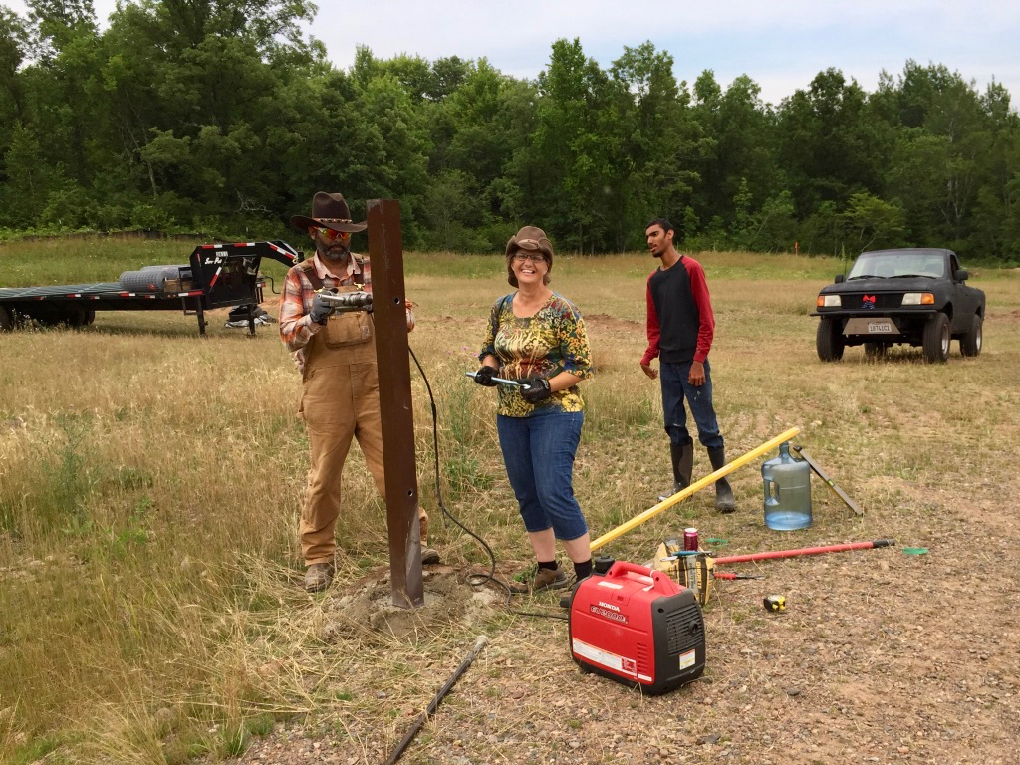 The metal gates are ready to be attached to the metal fence posts.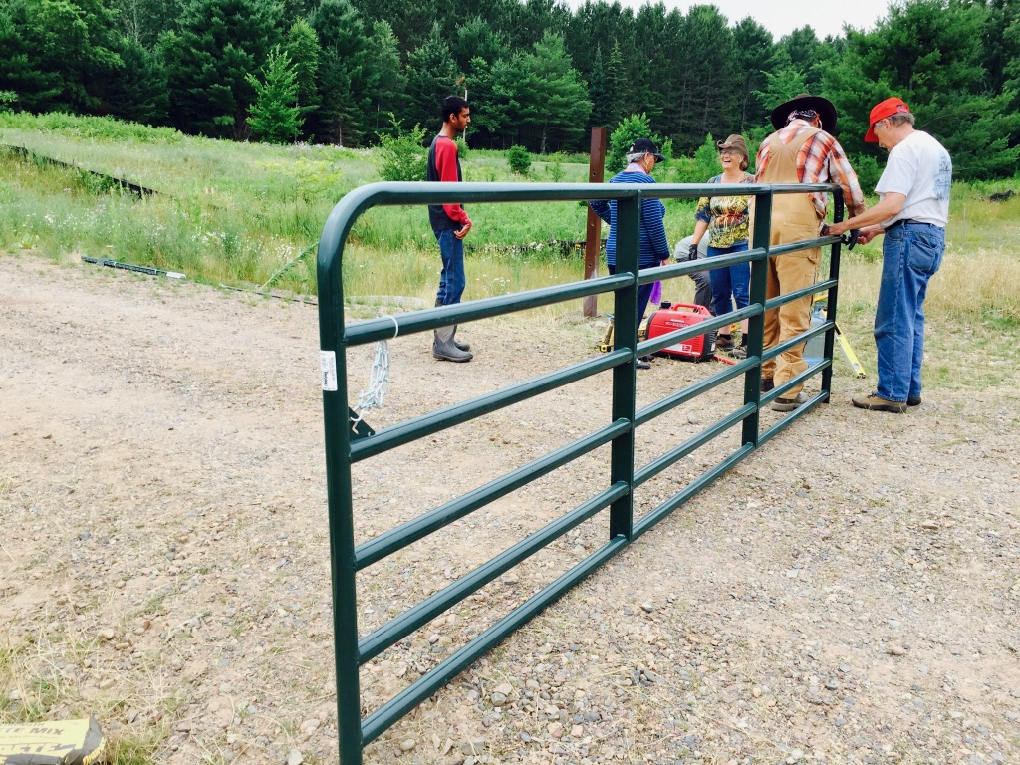 Happy gate-building sevadars pose next to the new gates.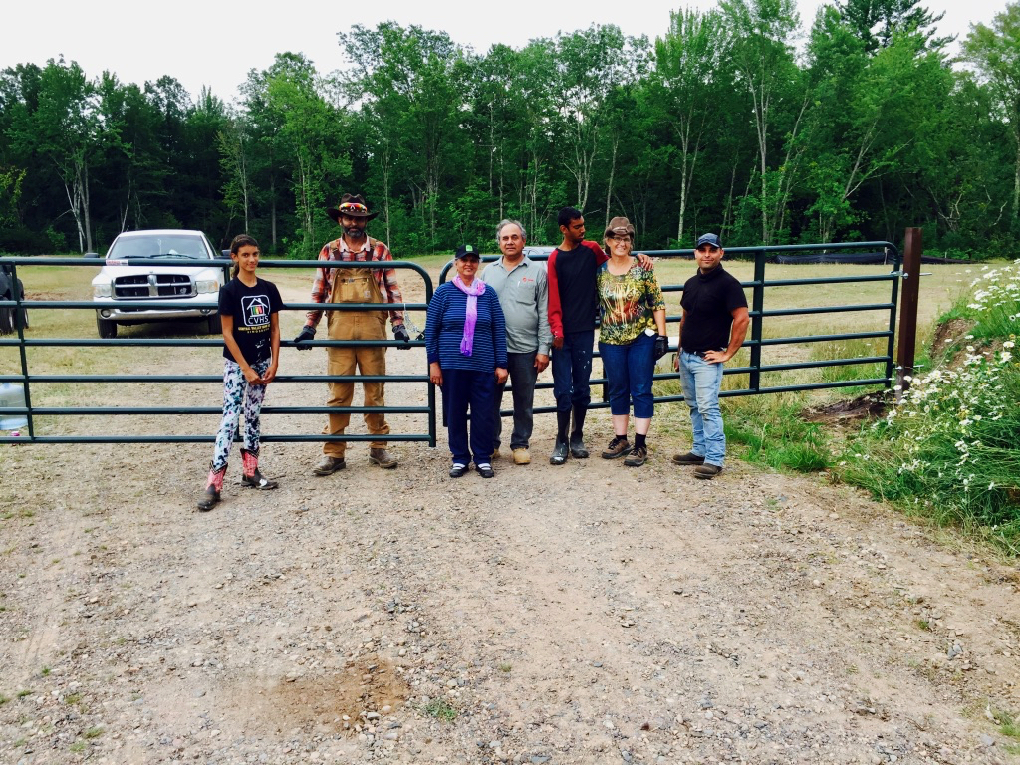 With the gates finished, the ISHA Meeting Hall site is secure and open for business!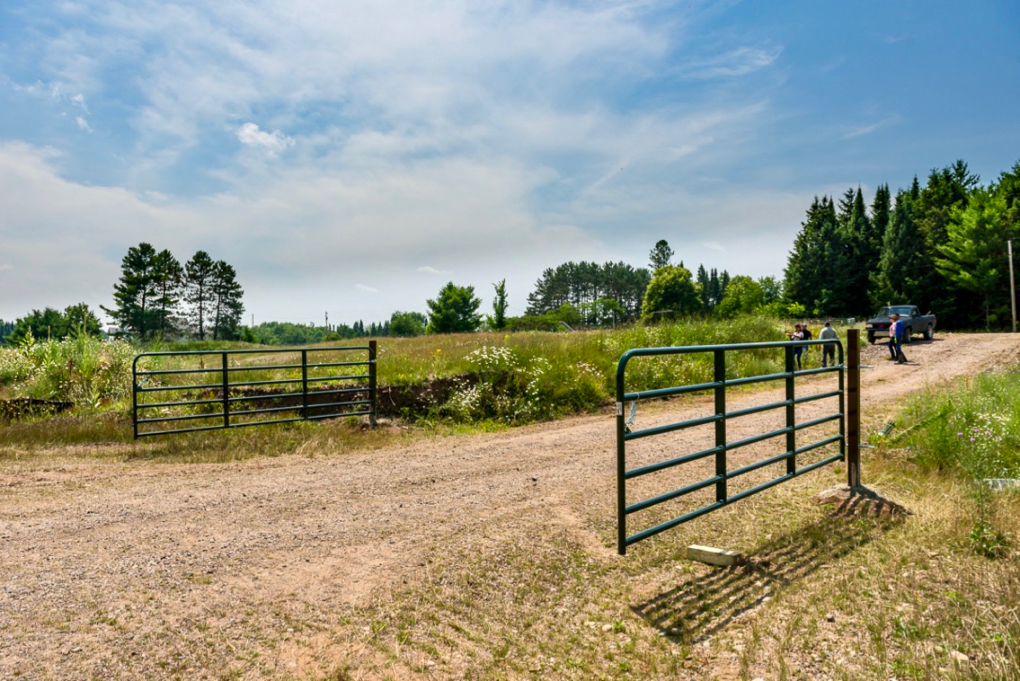 With Warmest Regards,
Paul Bauer
Chair of ISHA Building & Fund-Raising Committee