#28 – July 24, 2017 – Sevadar Power!
As we all know, Ishwar's construction project runs on "sevadar power," an unstoppable and passionate force that transcends this physical plane. Not only are sevadars bound to their beloved by love and devotion, but we also enjoy special personal bonds among ourselves. These bonds miraculously grow stronger as we volunteer together to work on Ishwar's tribute to Great Master in Wisconsin. Everyone who participates in the work in Bruce reports the wonders of performing this seva.
Great Master's words on seva:
"I want every satsangi, even the poorest of the poor, to be given the opportunity to offer something in seva, even if it is only half a rupee. I would also like all satsangis, rich and poor, young and old, to participate in the construction, even if they carry only a handful of sand or a few bricks. Their smallest efforts are precious to me. Every drop of perspiration shed by them is valuable to me. This is seva of love and devotion."
If you would like to volunteer for any time this summer, please send an email to isha.seva@gmail.com. Include your name, phone number, address, the dates that you are available, and any construction-related skills you may have. Note that construction skills are not required … everyone is welcome!
If you can't make it to Wisconsin this year, consider making a donation to the ISHA Building Fund. Because the project is funded entirely by donations, we can only move forward with construction if more donations arrive. Click here for info on making donations: https://ishanews.org/ishwarsprojects2/donations/
Sevadars experiencing that special bond at a local volunteers home near Bruce, Wisconsin a couple of days ago.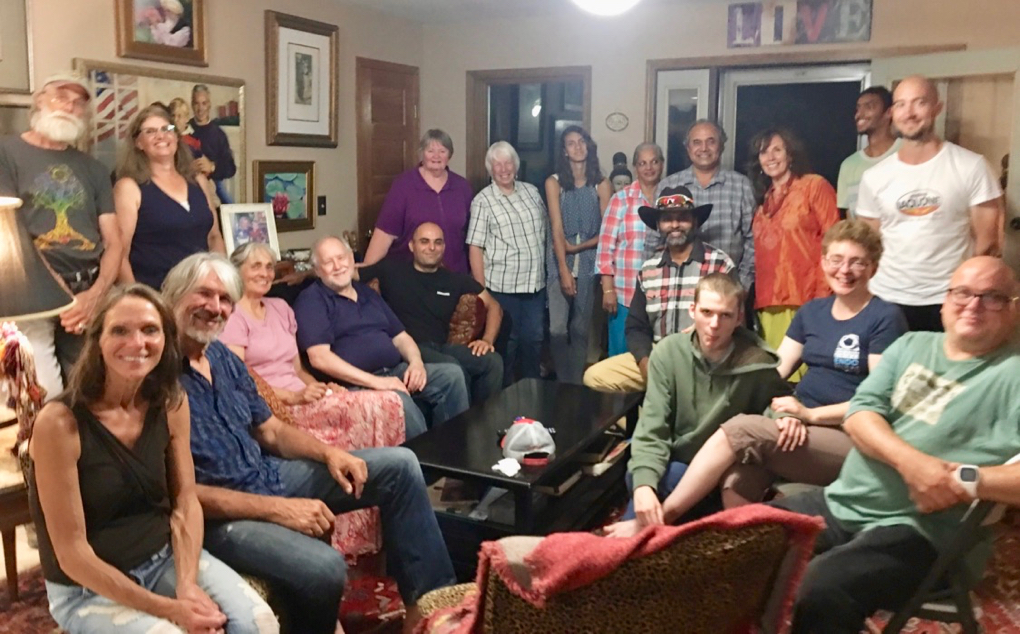 Construction sevadars were delighted when Ishwar Ji called on Skype, during their lunch break, to thank them for their service!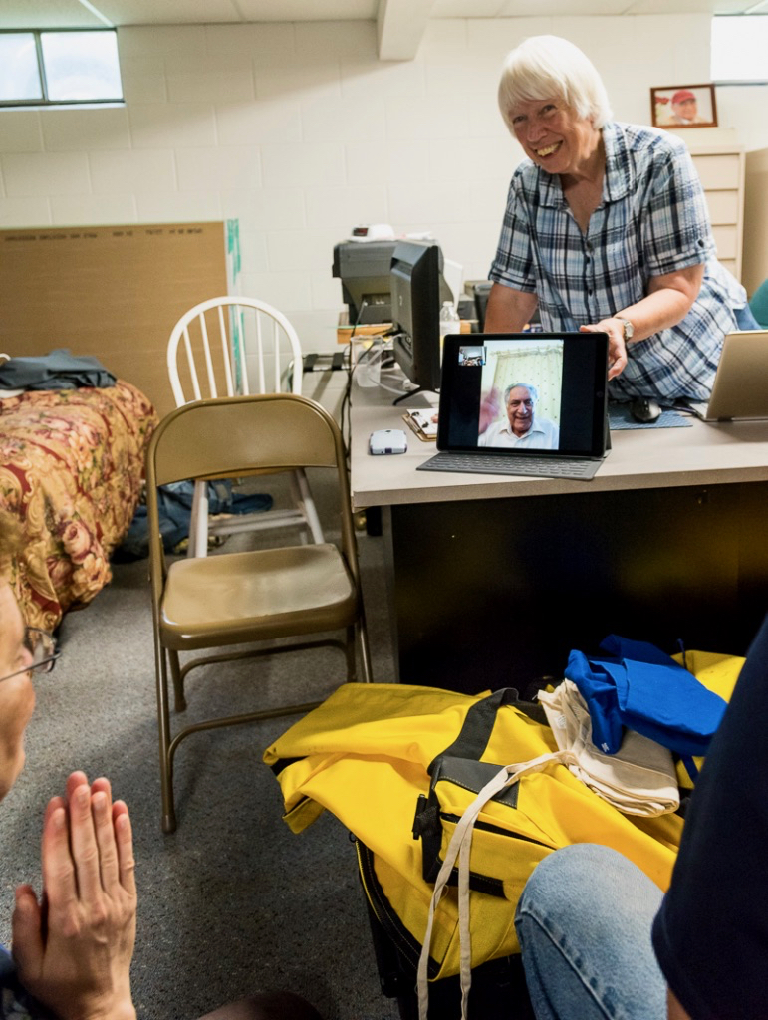 With Warmest Regards,
Paul Bauer
Chair of ISHA Building & Fund-Raising Committee