#139 – June 16, 2022 — Ishwar's Prashad Garden is Planted!
Over the Memorial Day long weekend, about 40 of Ishwar's friends gathered at his dera in Wisconsin to express their love and devotion by helping to plant Master's Prashad Garden.
The weather was beautiful, and there was plenty of seva available for all.
A small group of enthusiastic sevadars provided delicious, vegetarian Indian cuisine for the sangat, including daily pakoras, chai, and halwa!
Here are some photos from the event.
Garden volunteers planting cabbage in the dera's amazing, rich, black soil.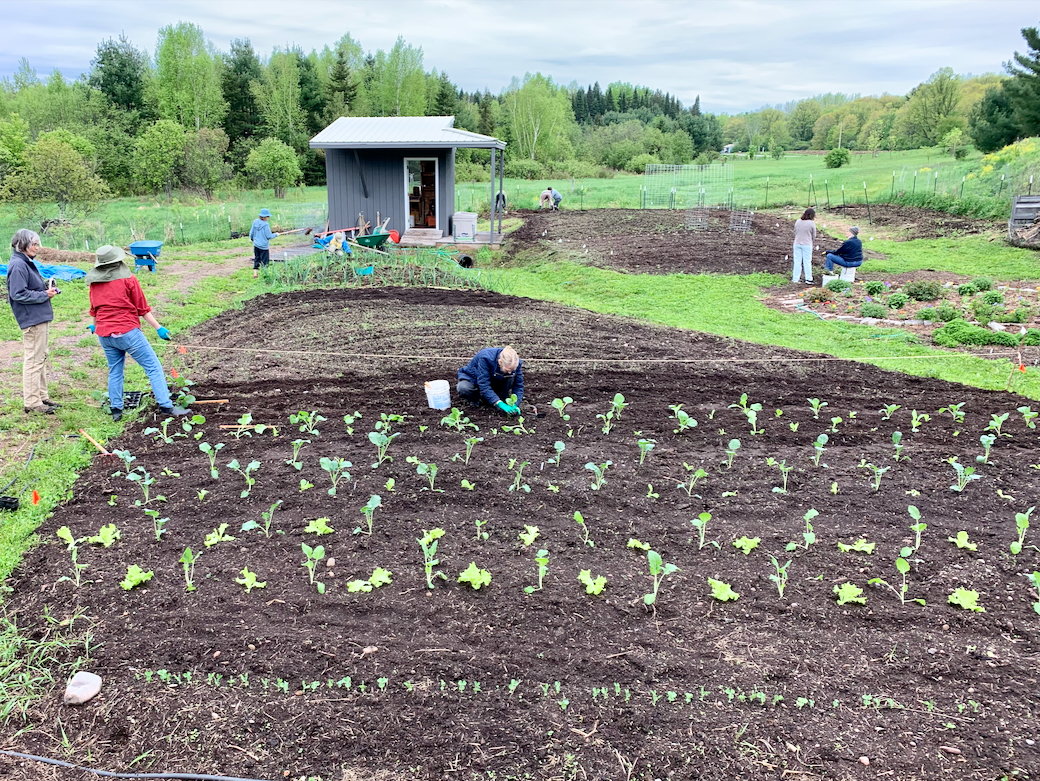 Joyous sevadars planting the aromatic basil plants.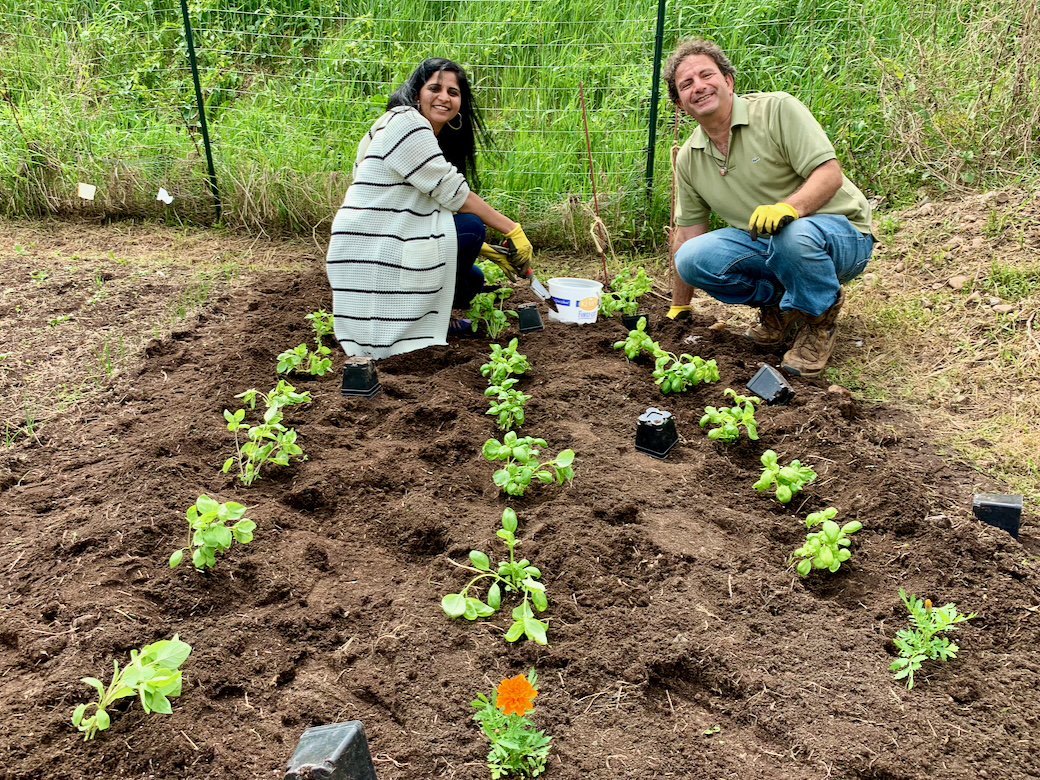 Workers enjoying a well-deserved chai break!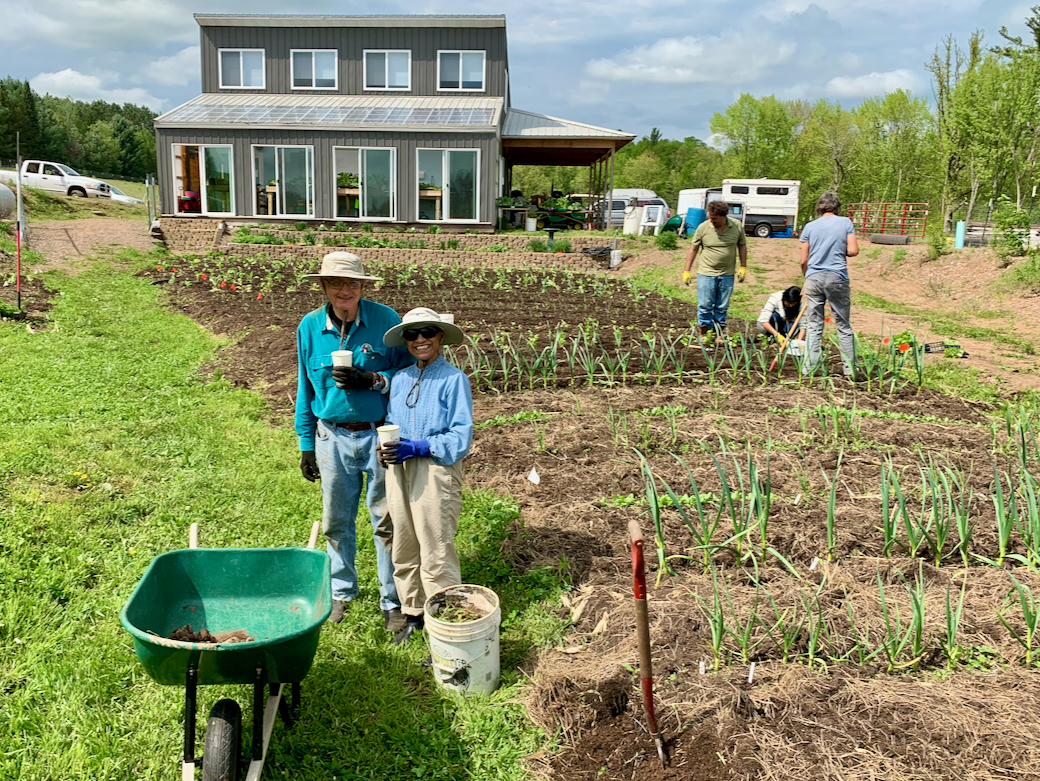 The little broccoli, cabbage, and chard plants will be happy to spread their roots and grow.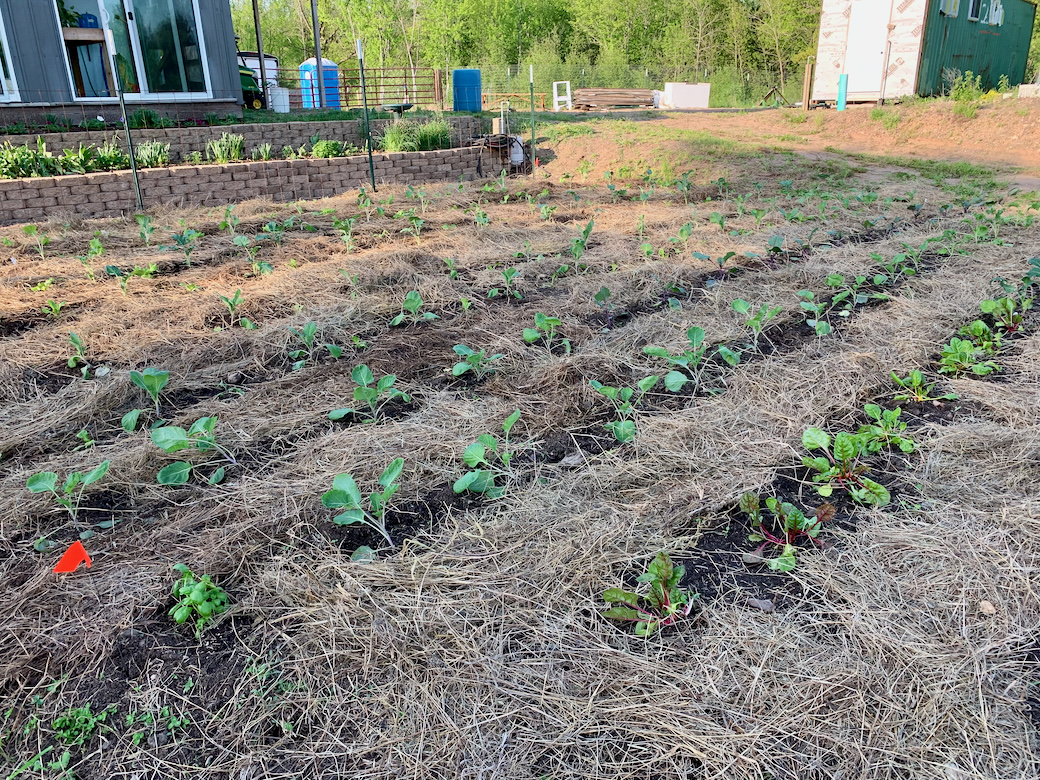 The Prashad Garden takes shape!
Volunteers used metal panels to construct a tunnel trellis on which green beans and cucumbers will climb.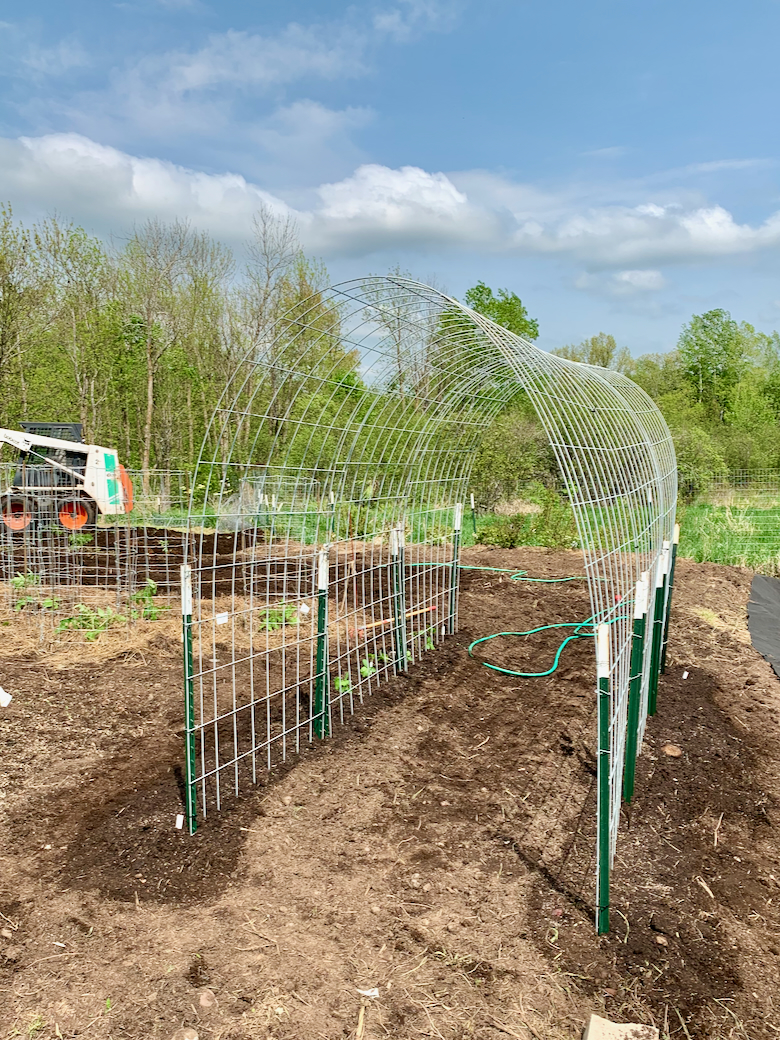 Donated hay was used to merrily mulch much of the garden.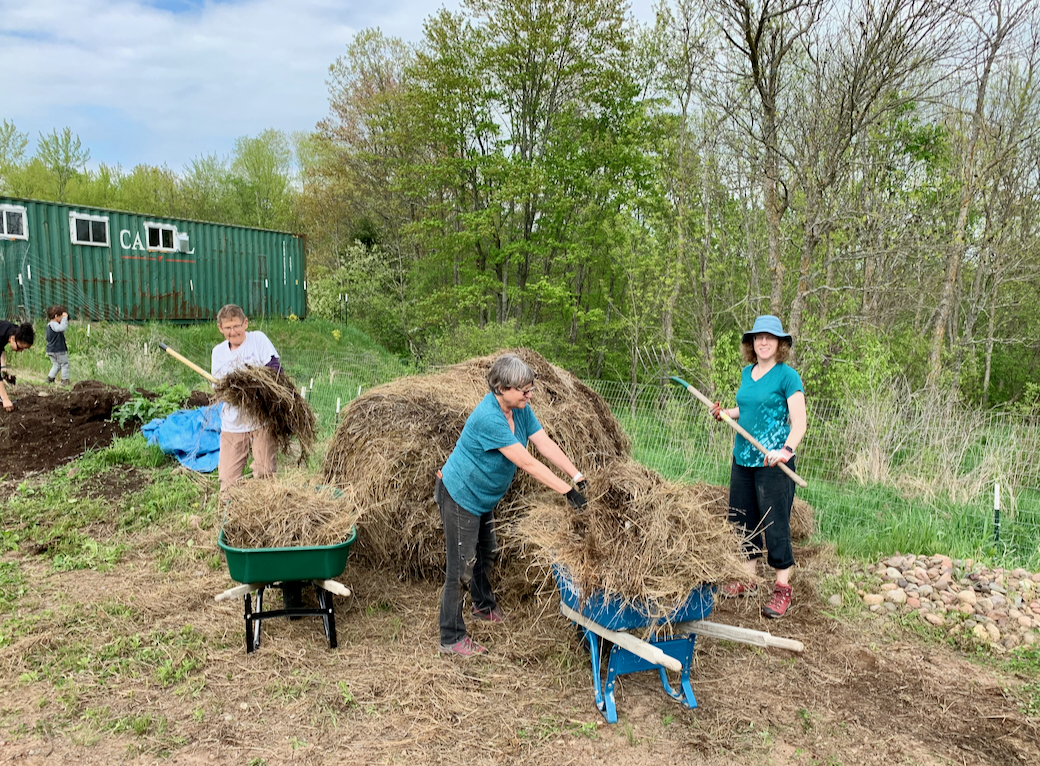 Volunteers built tomato cages out of fencing, and installed them over the nicely mulched tomatoes. The cages will allow the tomato plants to grow up, rather than out, thus saving space and making happy tomato plants.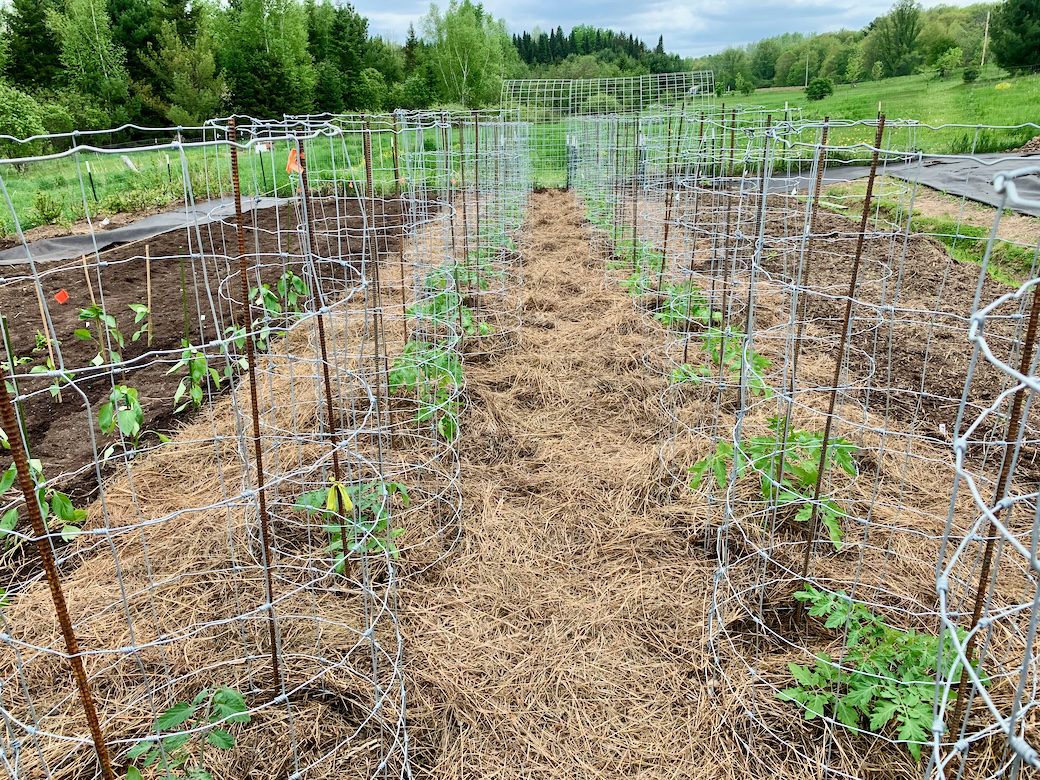 Landscaping fabric was installed around the edges of the garden for weed control, and squash were then planted in holes cut in the fabric.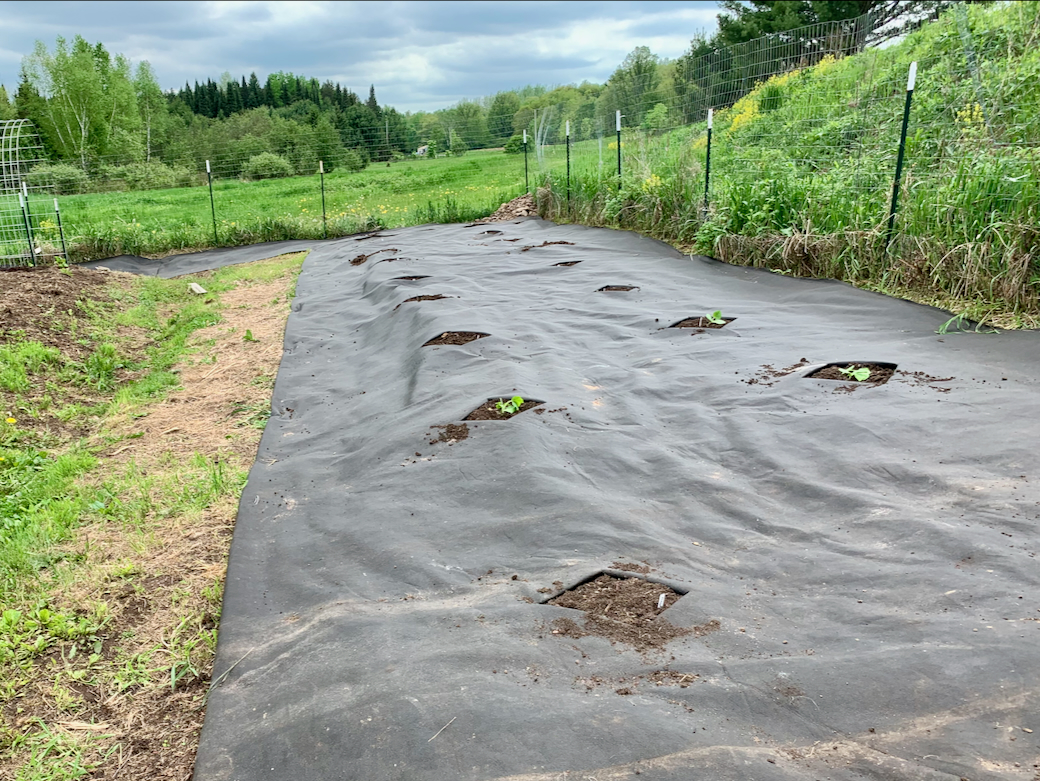 Volunteers also expanded the garden area by adding fertile soil to what will soon become the sweet potato patch.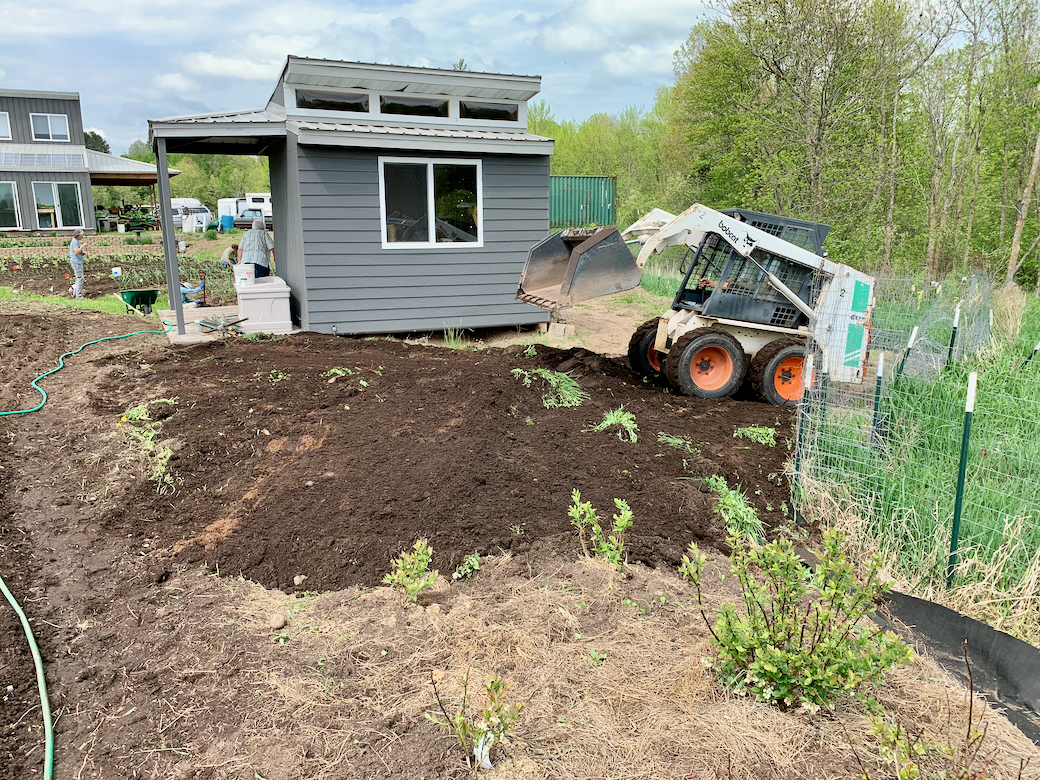 In addition to the gardens, volunteers worked on dozens of other projects, including installing new steps into the greenhouse …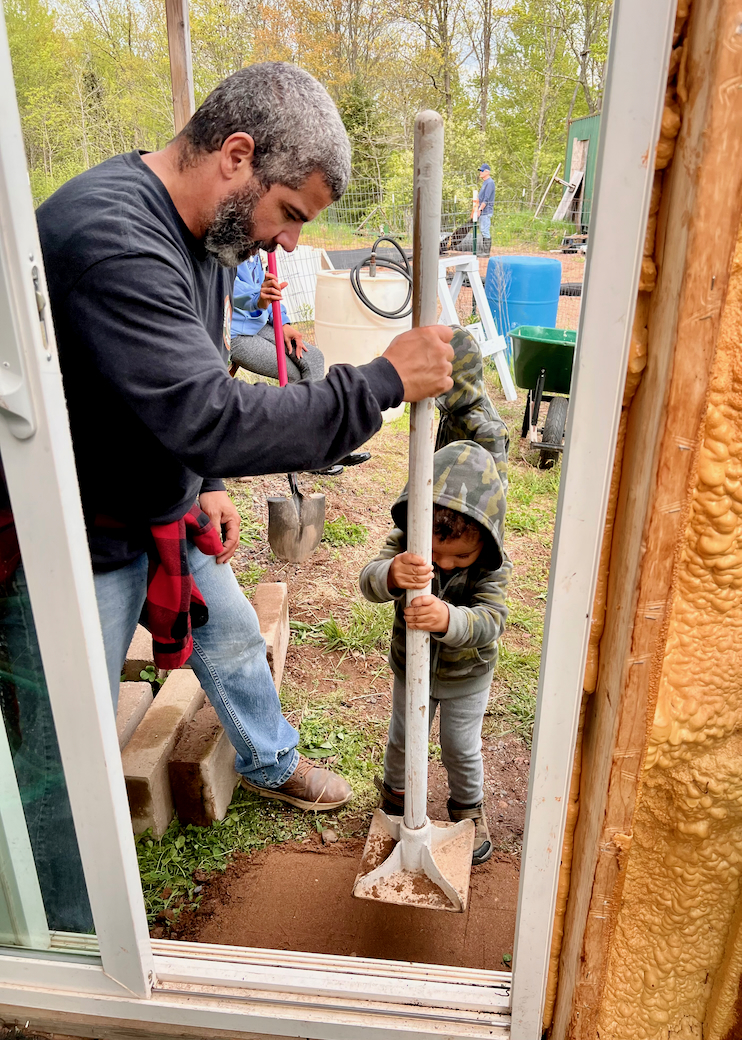 … and repairing all of the wheelbarrows.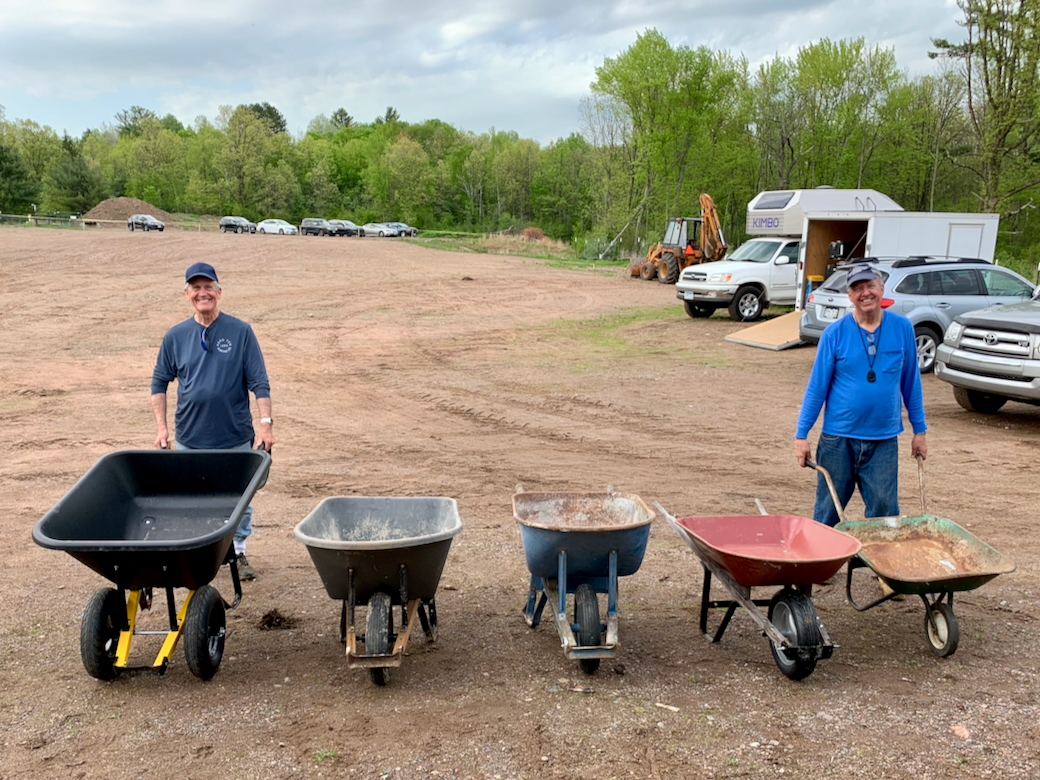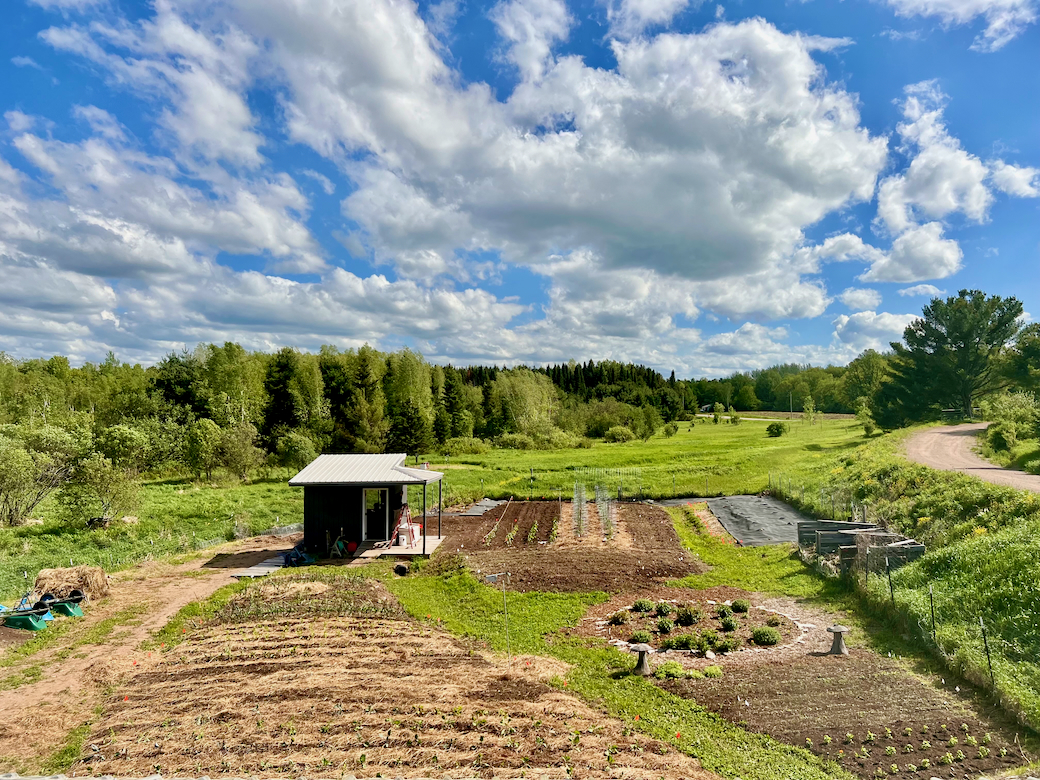 Ishwar's dera is open to volunteers all summer. If you would like to offer seva to Ishwar for his tribute to his Great Master Sawan Singh, please email your contact info and travel schedule to dera.seva@ishanews.org.
Don't forget to check out the new dera website at https://dera.ishanews.org to learn more about ISHA's latest plans for building the dera Meeting Hall.
ISHA Dera Building Committee