#129 – June 11, 2021 — Growing Seva!
Dear Friends,
Ishwar's garden of prashad is planted! During the long Memorial Day weekend, a devoted team of vegetable-loving volunteers gathered at the dera site in Wisconsin to plant the nearly 10,000 square foot garden.

Last fall, large plastic tarps were placed over parts of the garden in order to inhibit the growth of weeds. The tarps were removed to reveal a mostly weed-free plot. Note the charming new garden shed that was constructed by volunteers late last year. The shed will be used to store our garden tools and hoses.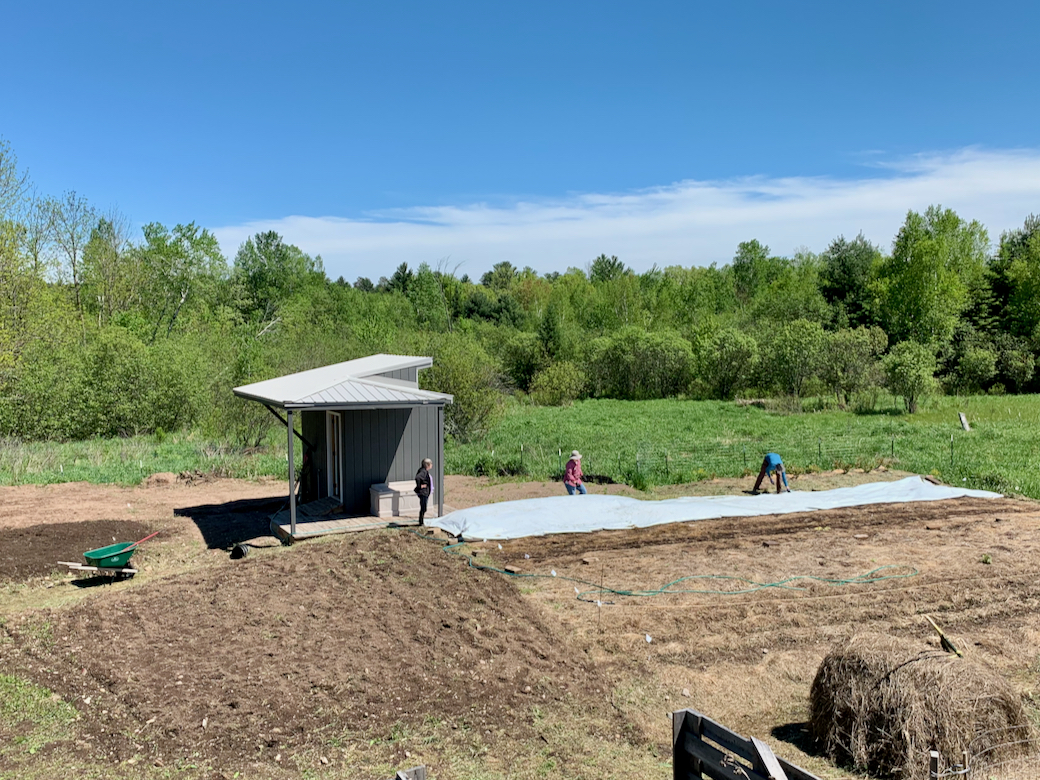 Tons of amazing, dark brown compost were delivered to the site, and spread evenly over the garden beds. This organic compost is produced by a local farmer friend, and is the key ingredient to the fertility of the soil, and past success of the garden.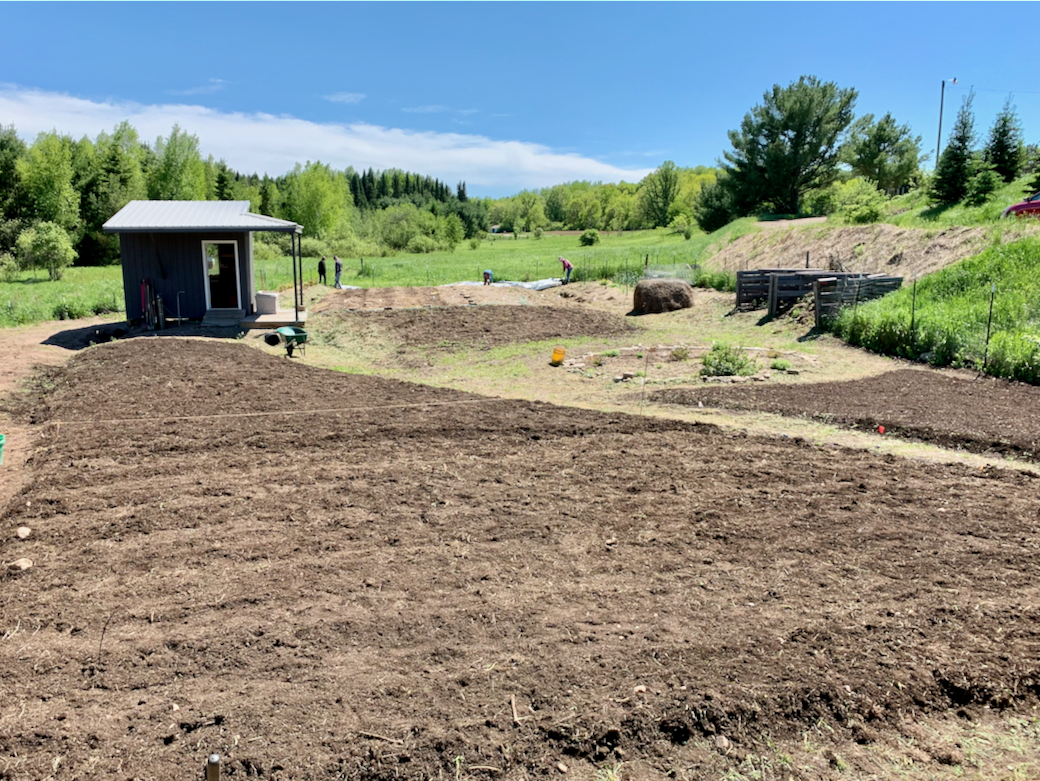 From the air, it's easy to pick out the new brown compost, and one of the large plastic sheets. The sevadars are planting potatoes.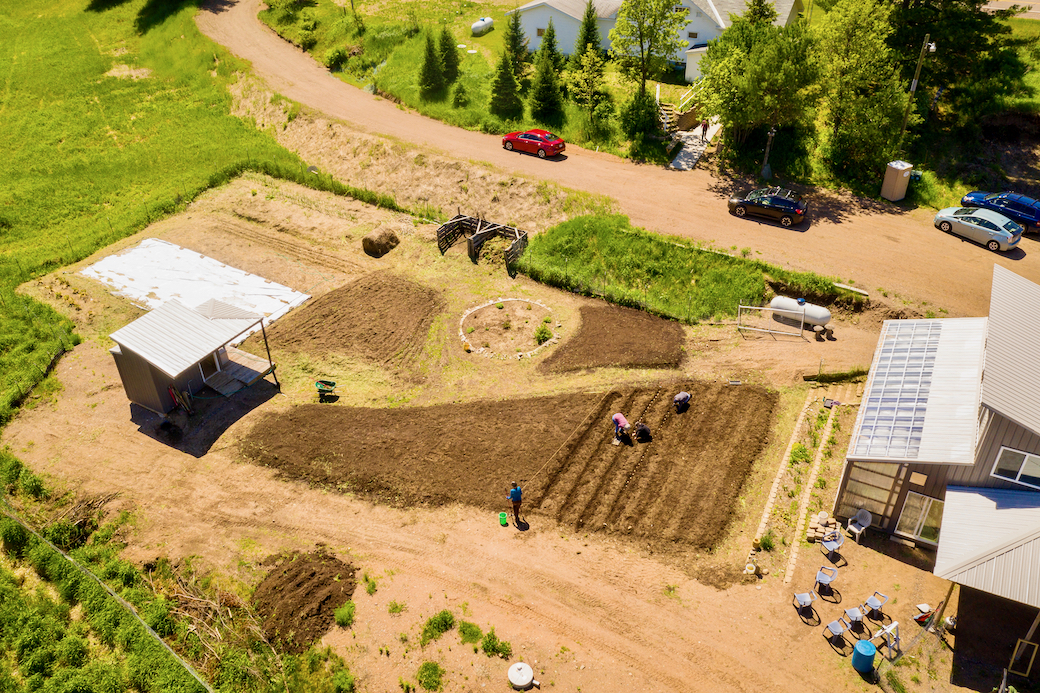 Hundreds of potatoes were planted in shallow trenches.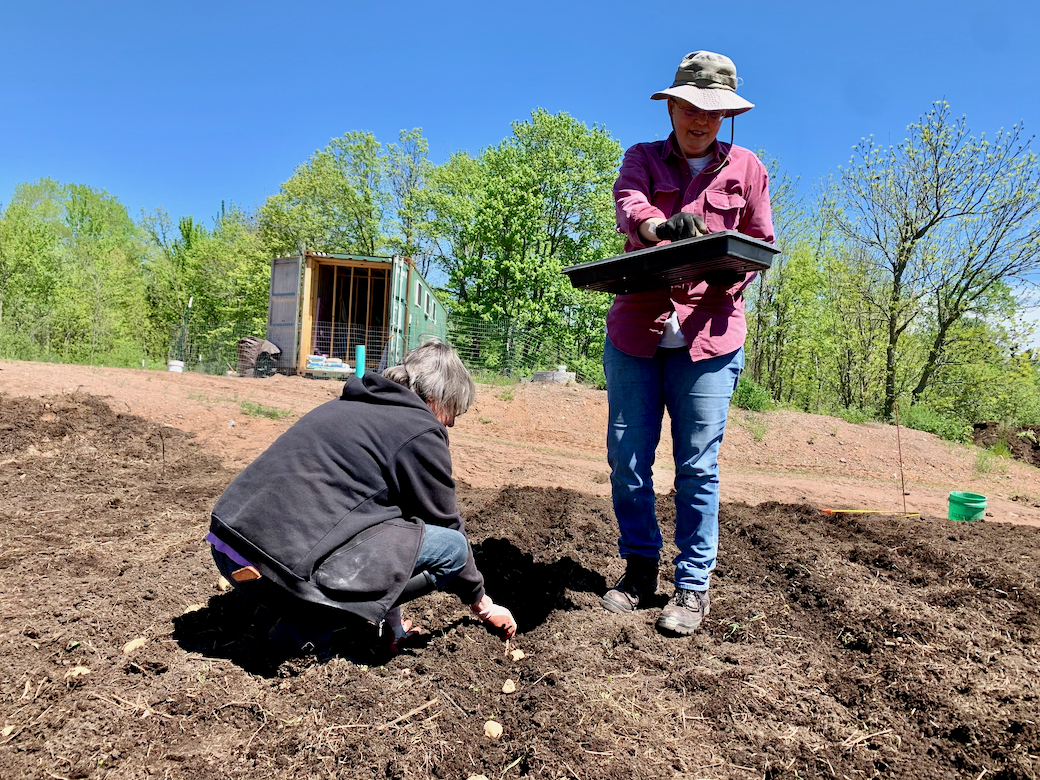 These happy gardeners are planting the huge greenhouse tomatoes. Some of the tomato babies were so tall that they had to be planted lying down in trenches!
Rows and rows of broccoli and cabbage were lovingly transplanted to their new homes.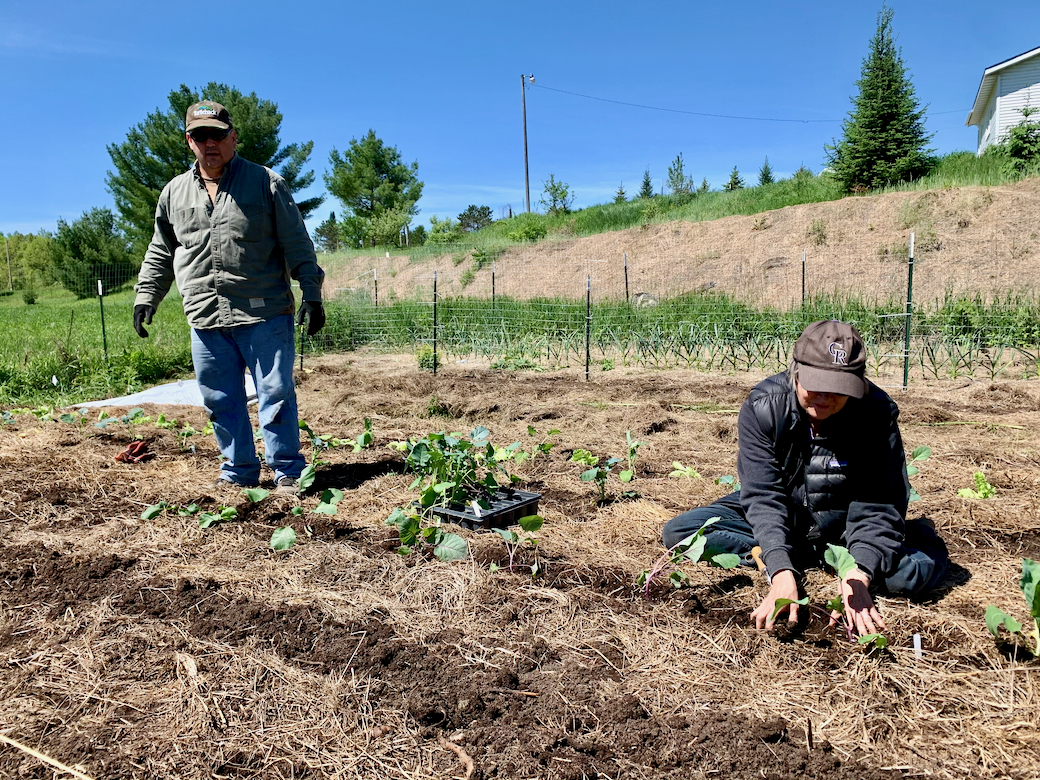 A happy day, and nothing but smiles from our virtuoso gardener, who had carefully nourished the greenhouse babies for the last few months.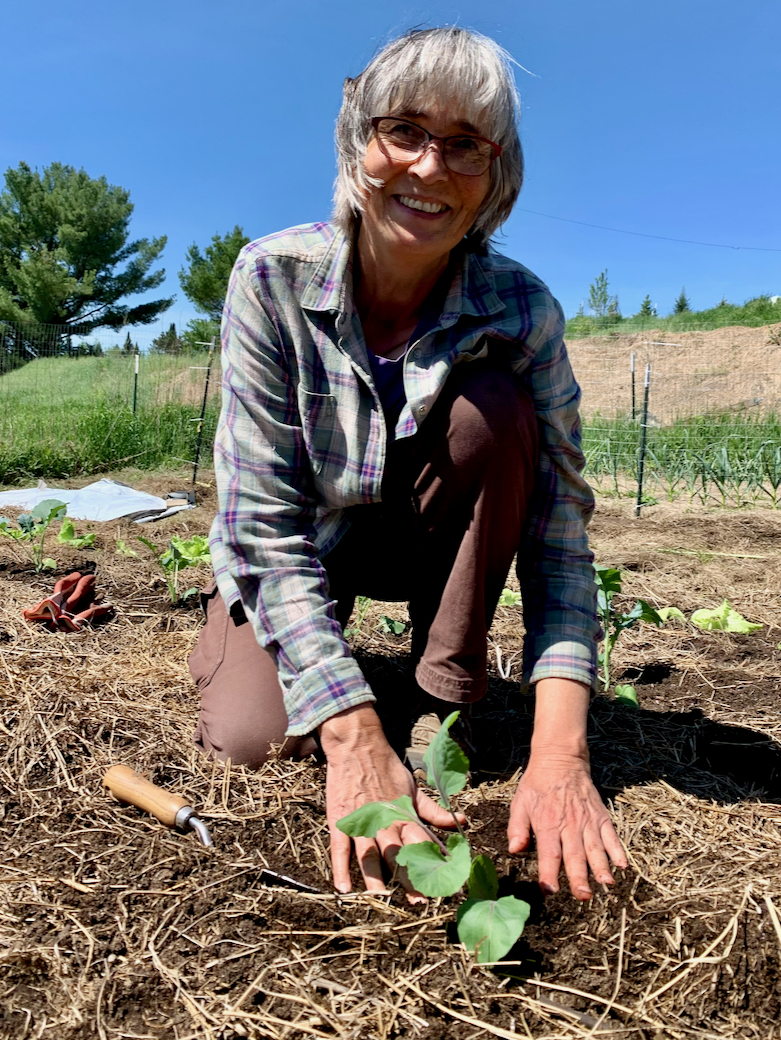 Amazingly, the weather cooperated, and the planting is done. The square garden in the foreground is filled with tasty herbs, such as basil, oregano, cilantro, and parsley.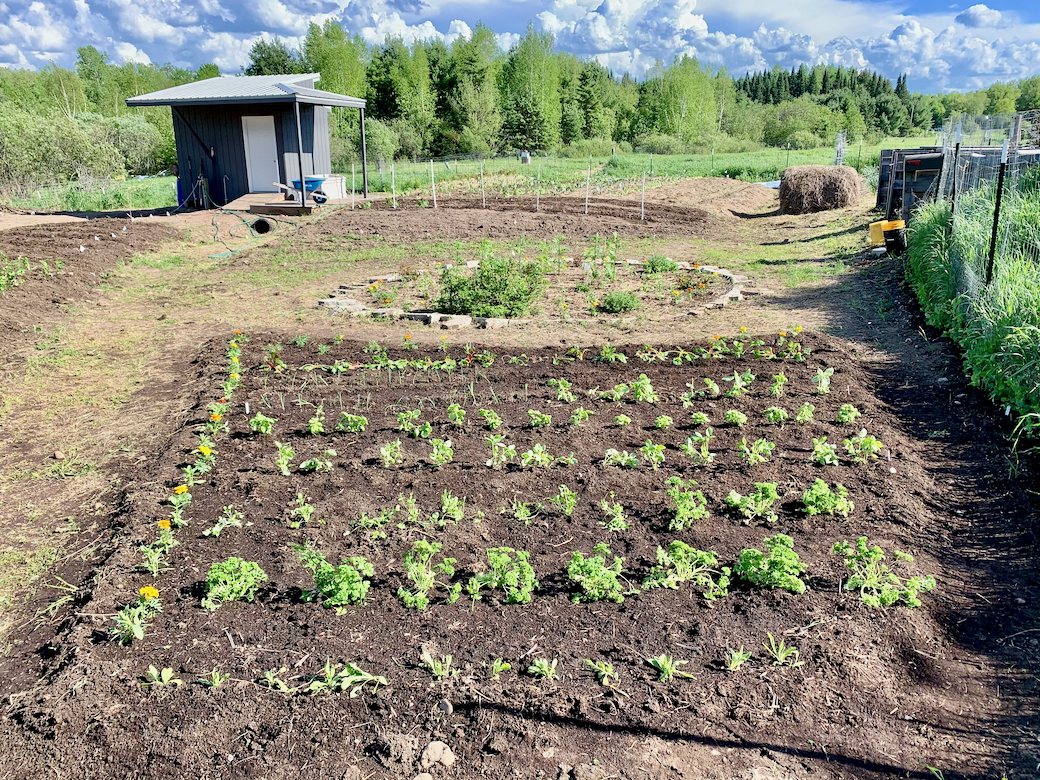 Tomatoes to the left, a variety of members of the cabbage family in the center, and asparagus, onions, and garlic in the distance.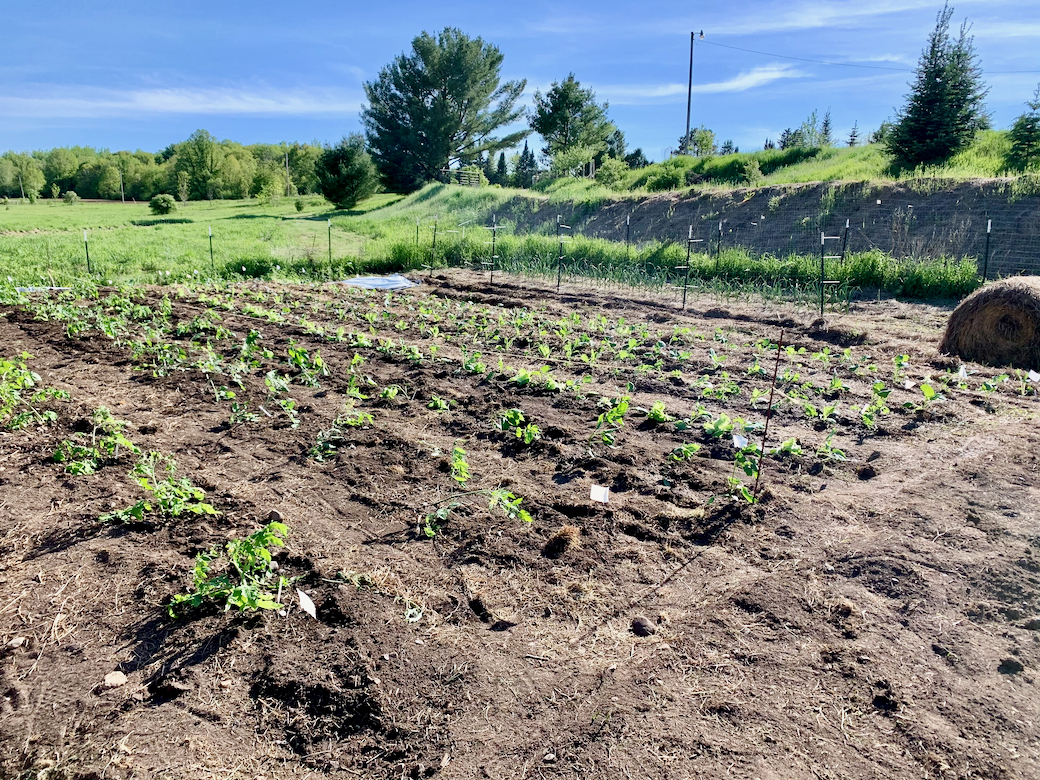 It was a fantastic five days of seva! There will be lots of future work weeding and harvesting, so if you'd like to volunteer, please sign up on the ISHA webpage here [https://ishanews.org/seva/].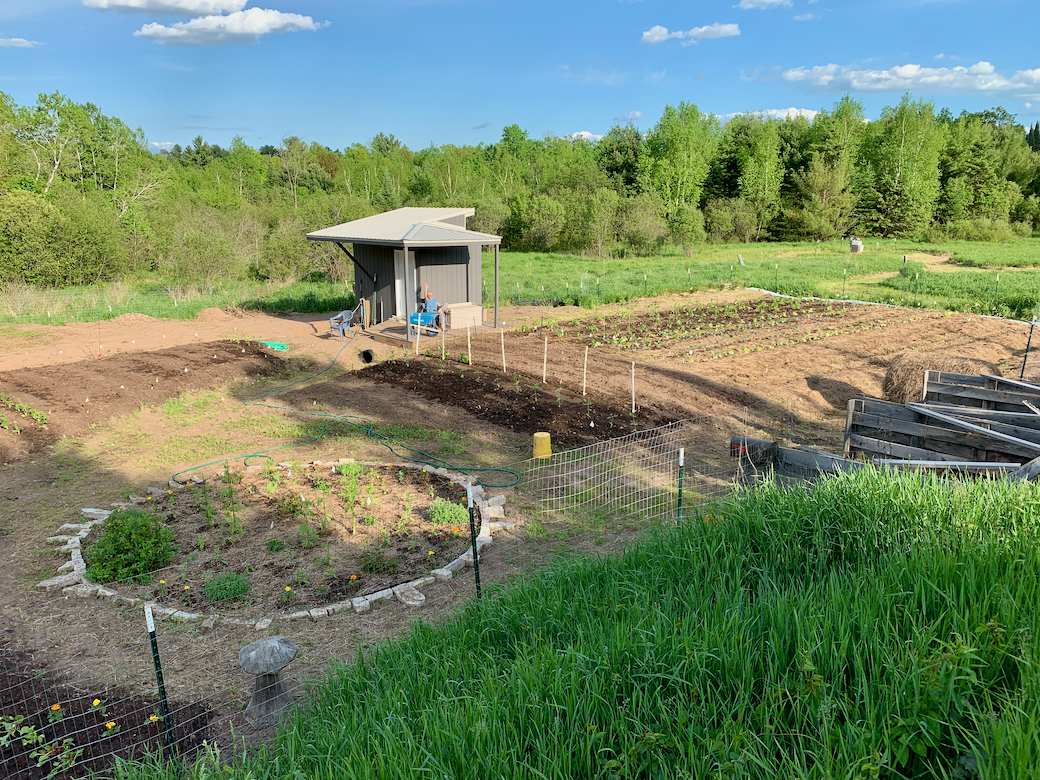 In the next blog, the Dera Building Committee sends out a Meeting Hall construction update!
With warmest regards,
Paul Bauer
ISHA Dera Building Committee