#88 – May 27, 2019 – Blueberries!
This year, the gardeners at Ishwar's dera in Wisconsin are planting some perennial fruits and vegetables. Some of the earliest to go in were the blueberry bushes … probably because everyone loves fresh blueberries!
A berry-loving gardening team planted four varieties of hardy berries (
Patriot, Superior, Northblue and Chippewa), for a total of 12 plants, all of which are known to thrive in the northern Wisconsin climate. Blueberry bushes can be amazingly long-lived. Under ideal conditions, blueberries will produce berries for 40 to 50 years! And a typical mature bush will yield 10 to 20 pounds of delicious berries per year.
Here the gardeners lay out the plants with flags, and dig the perfectly spaced holes. Each plant receives a generous helping of compost.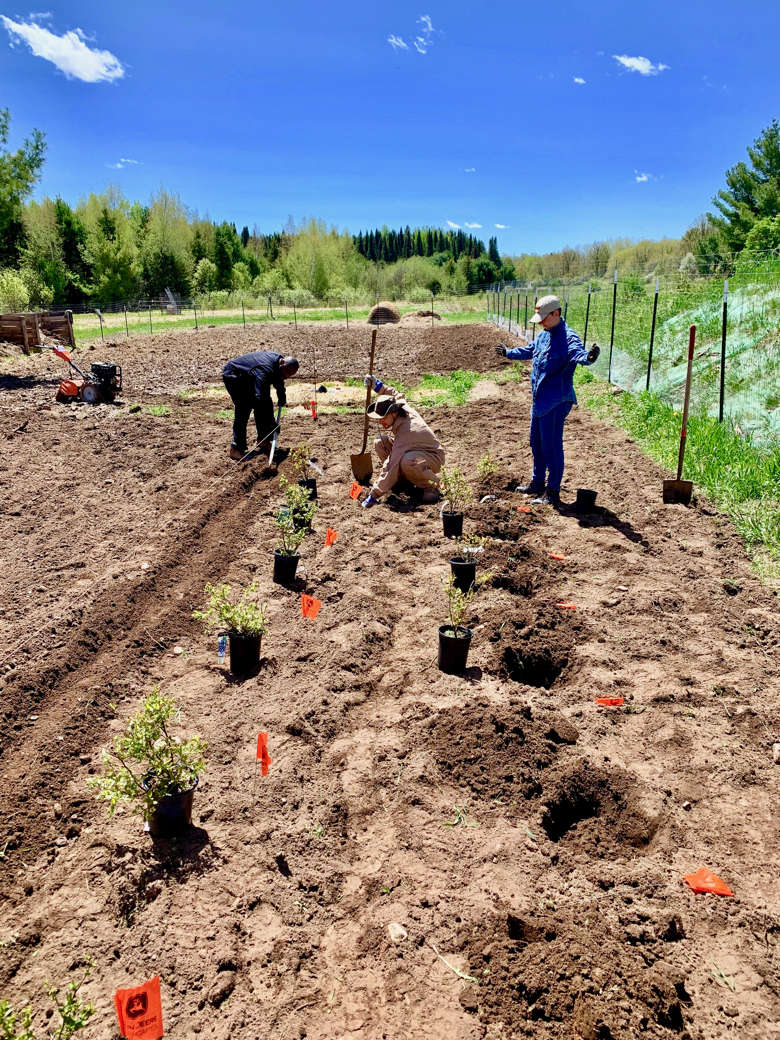 They start out small, but each plant will grow to be 3 to 6 feet tall.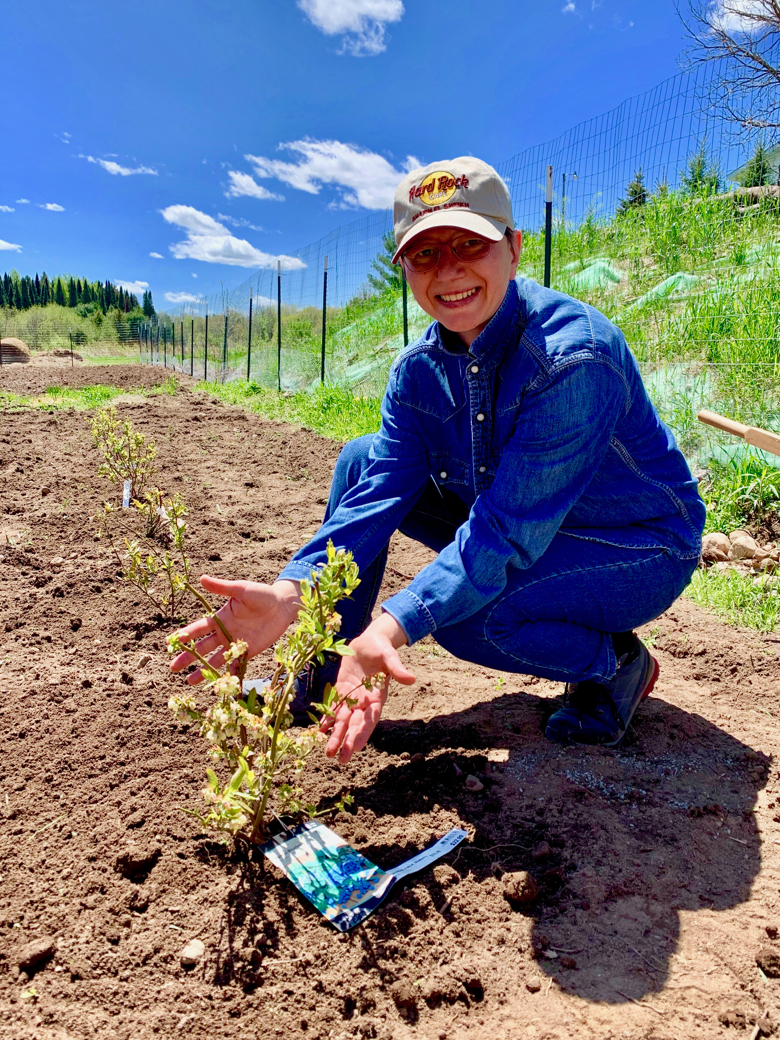 The Patriot Blueberry has huge (quarter-size), tart, dusky fruit that burst with blueberry flavor. Mouthwatering! This tall-growing variety ripens early, in late July.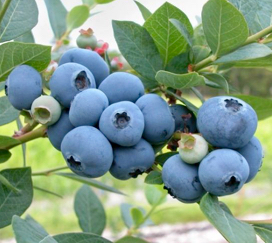 The low-growing, compact Northblue Blueberry plant produces large volumes of delicious, medium-size, dark-blue berries. It is very cold hardy, and ripens in July. The fruit has a "wild" juicy taste, and is excellent for baking or fresh eating. Lip-smacking!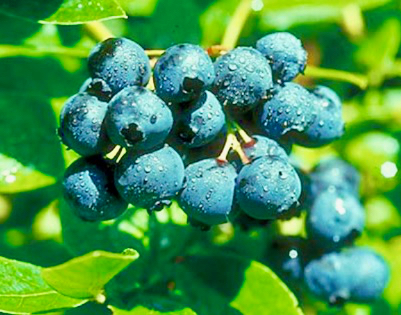 The Chippewa Blueberry is a very hardy, hybrid blueberry with a compact form and good fall color. In mid-summer, it yields huge crops of large, sweet, juicy, light-blue fruit. Yummy!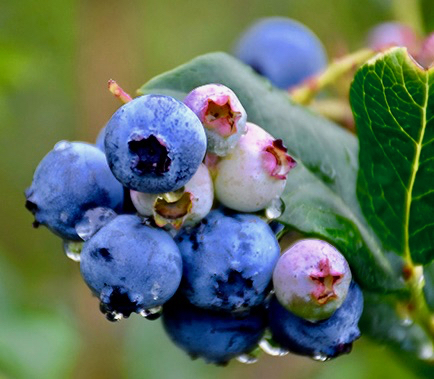 The Superior Blueberry was specially bred by the University of Minnesota to produce large numbers of delightfully sweet berries in cold climates. It flowers later than most other blueberries, protecting the flowers from late frosts and making it a reliable late-season producer. Berries are low in acidity, with a balanced flavor and delicate sweetness, and thus perfect in baked goods or cooked into sauces. Delectable! In the autumn, the leaves turn rich shades of red and maroon.
In the next blog, more perennials are planted!
With warmest regards,
Paul Bauer
Chair of ISHA Building & Fund-Raising Committee