#87 – May 26, 2019 – Compost, Mulch, and Fence!
It's time to prepare the garden at Ishwar's dera land in Bruce, Wisconsin.
A local farmer delivers a load of magnificent, rich, organic compost to the site.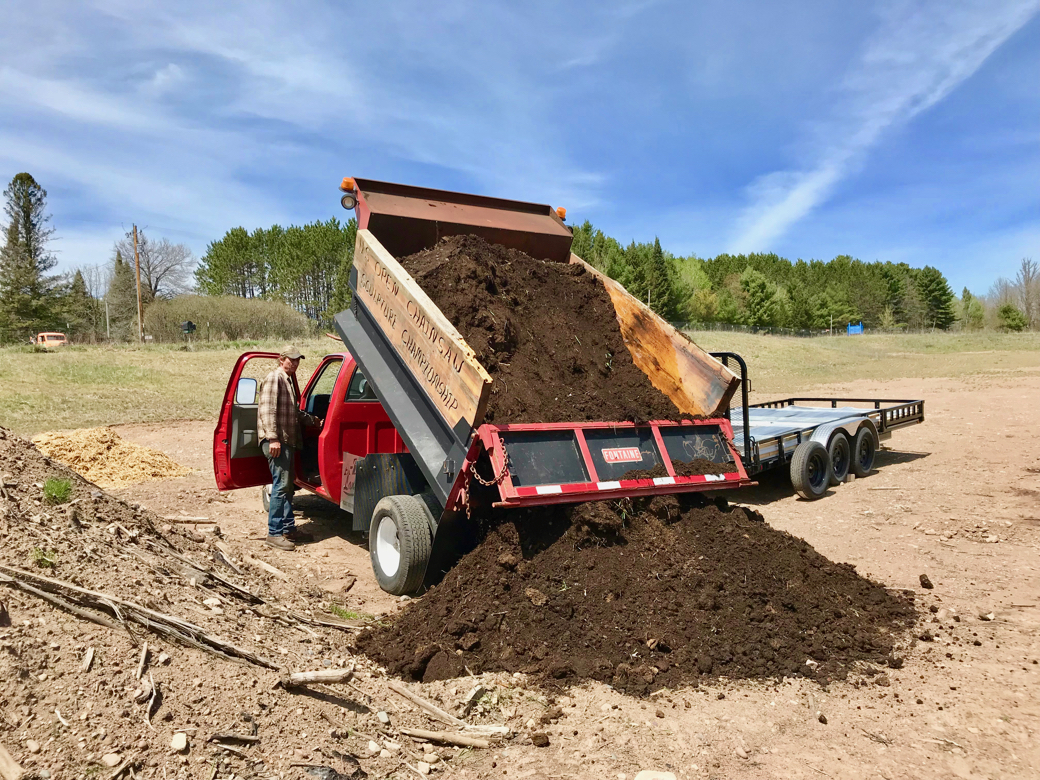 A large bale of hay is unloaded from the Dera Dumper. The hay will be used to mulch the garden.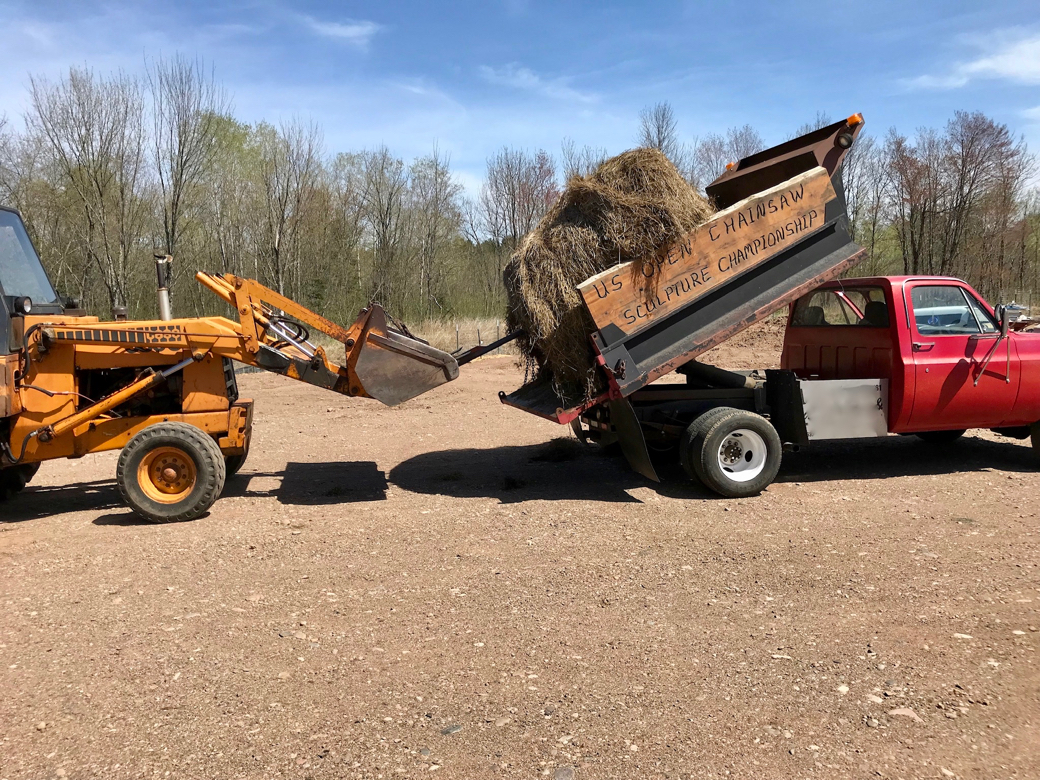 The garden is turned using a "quack digger" attachment on the tractor. This digger turns up the roots of grasses and weeds, so that they decompose, rather than grow. It also turns under the compost that was spread on the field.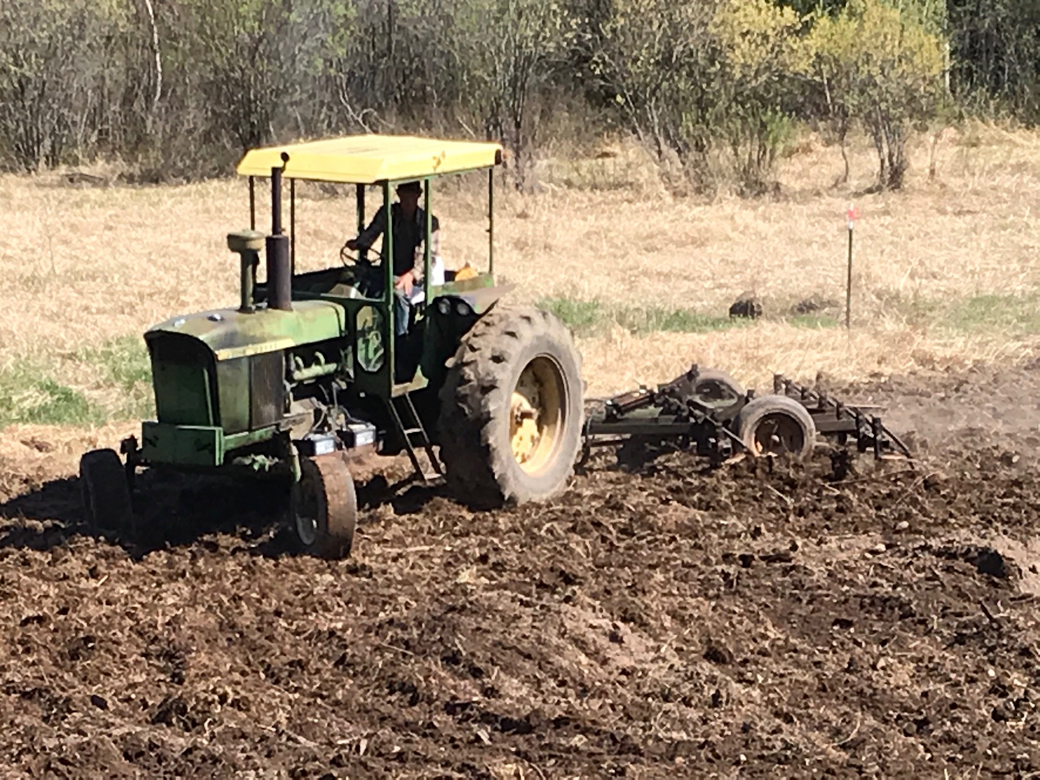 And then, on a rainy May weekend, a small team of water-resistant workers gather to install the new fencing around the expanded garden.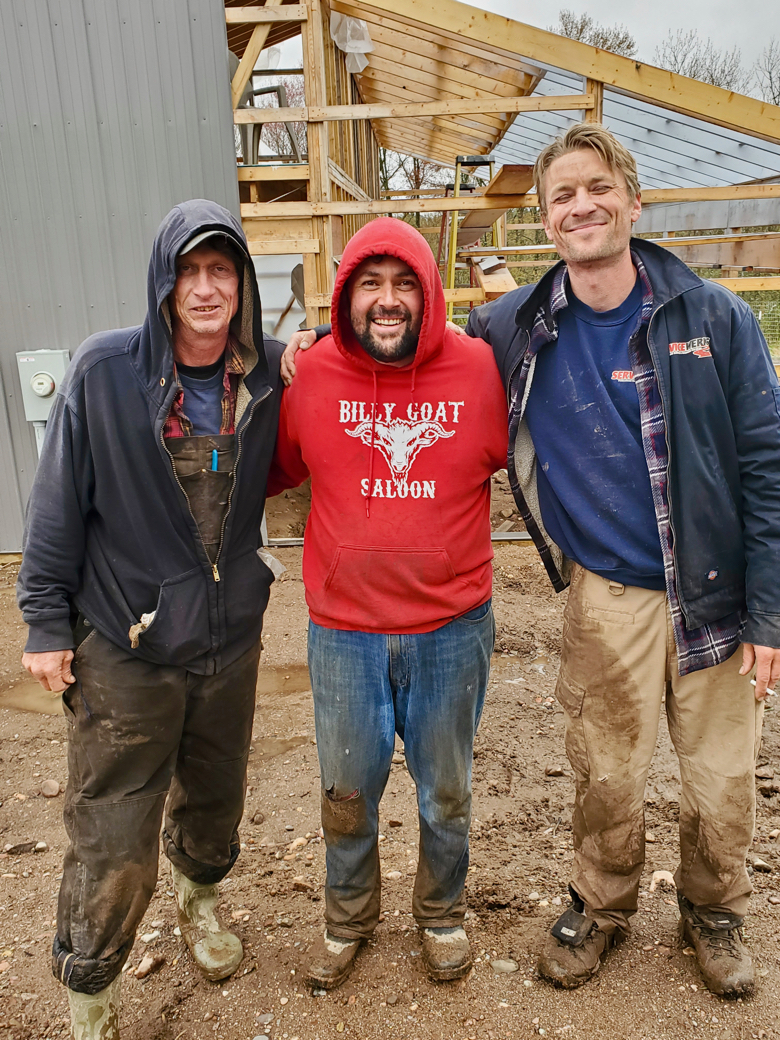 At about 60 feet wide by 130 feet long, the 2019 garden is nearly double the size of the 2018 garden. Here, the crew has installed the T-posts around the garden area.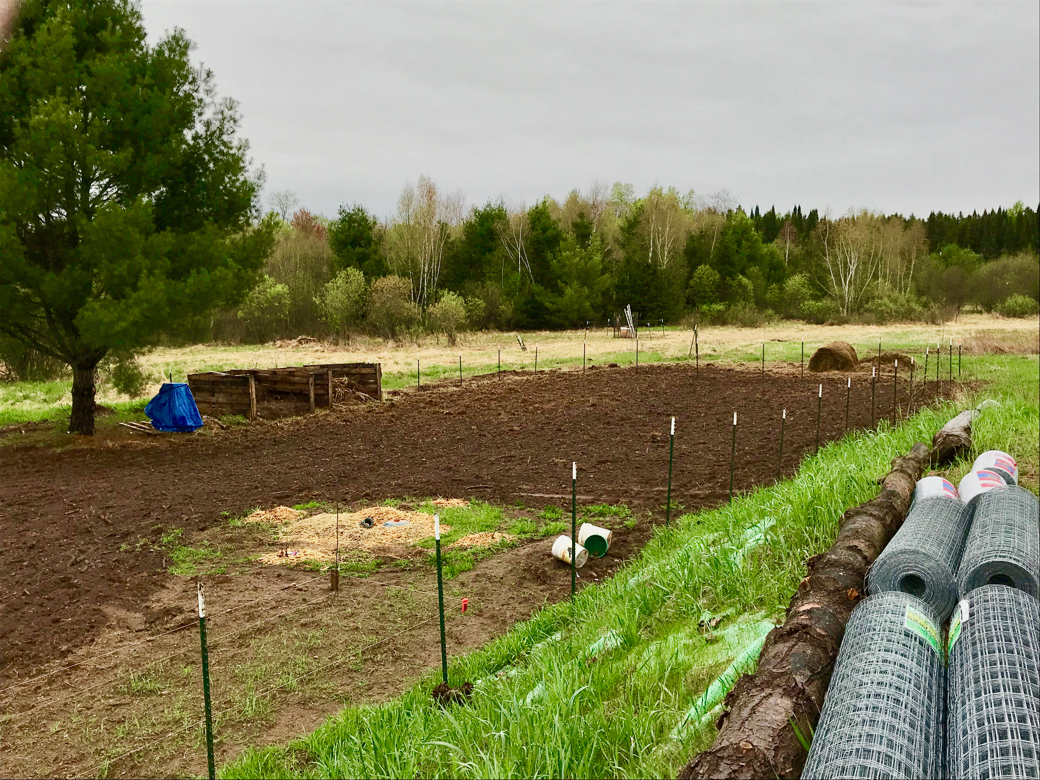 Due to a healthy population of local bunny rabbits, it's necessary to install a low rabbit-proof fence around the entire garden.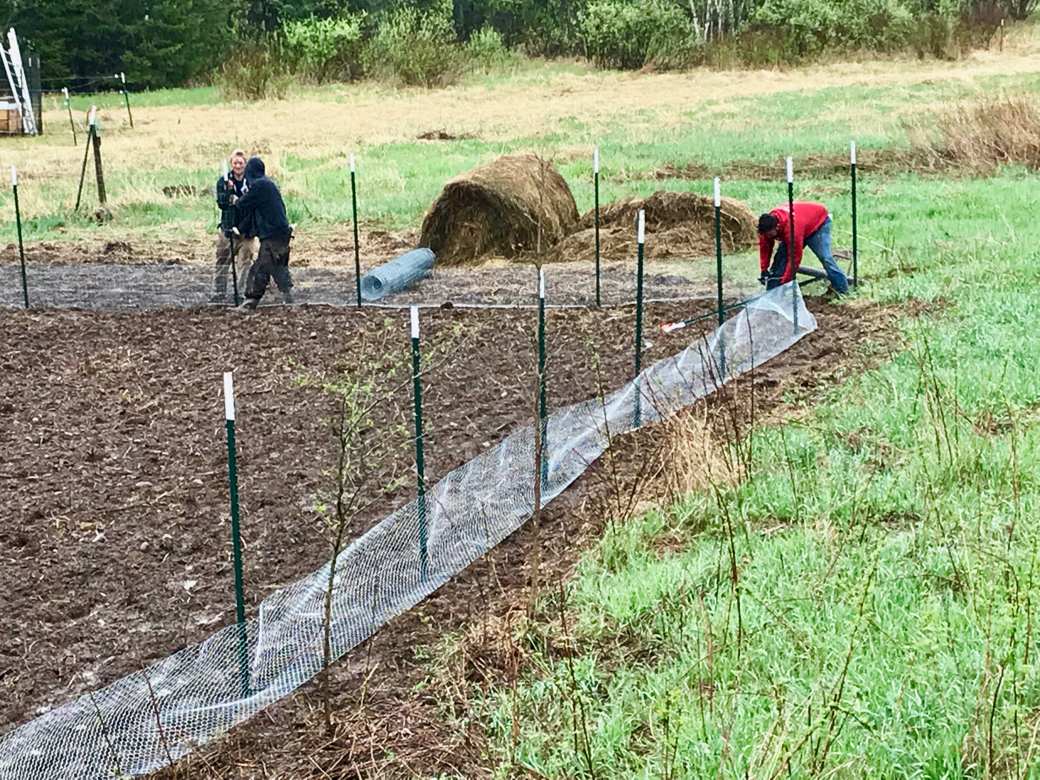 The 6-foot fence is designed to keep the Whitetail Deer out of the garden.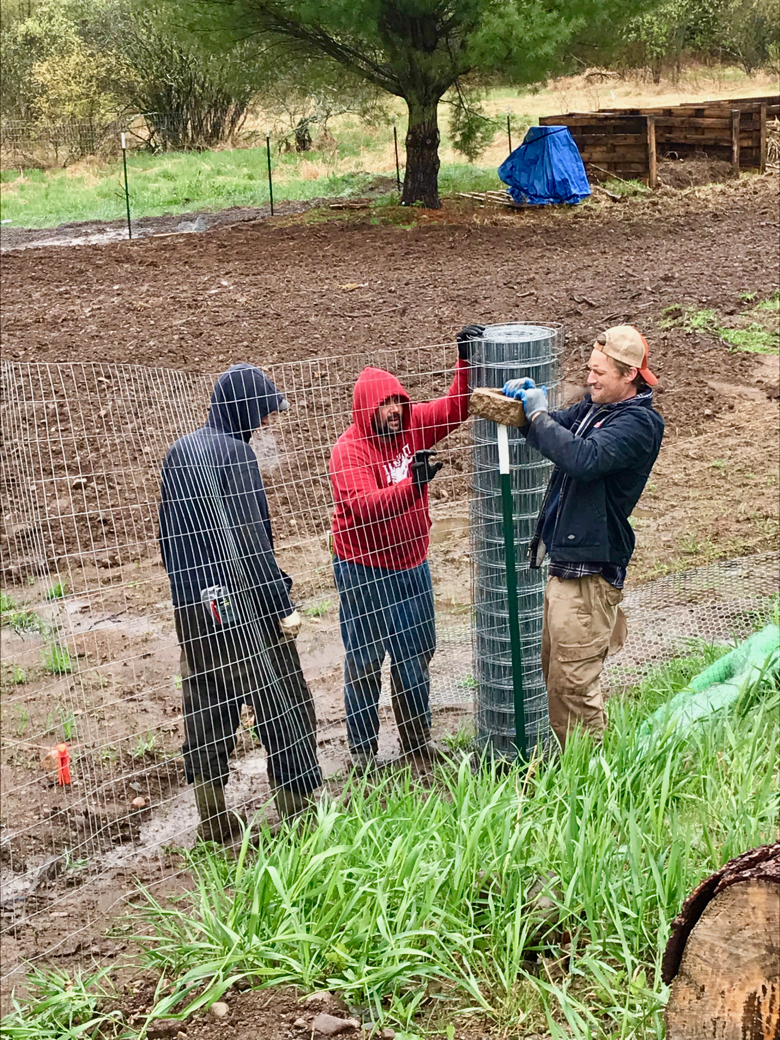 Fenced! Bring on the bunnies and deer!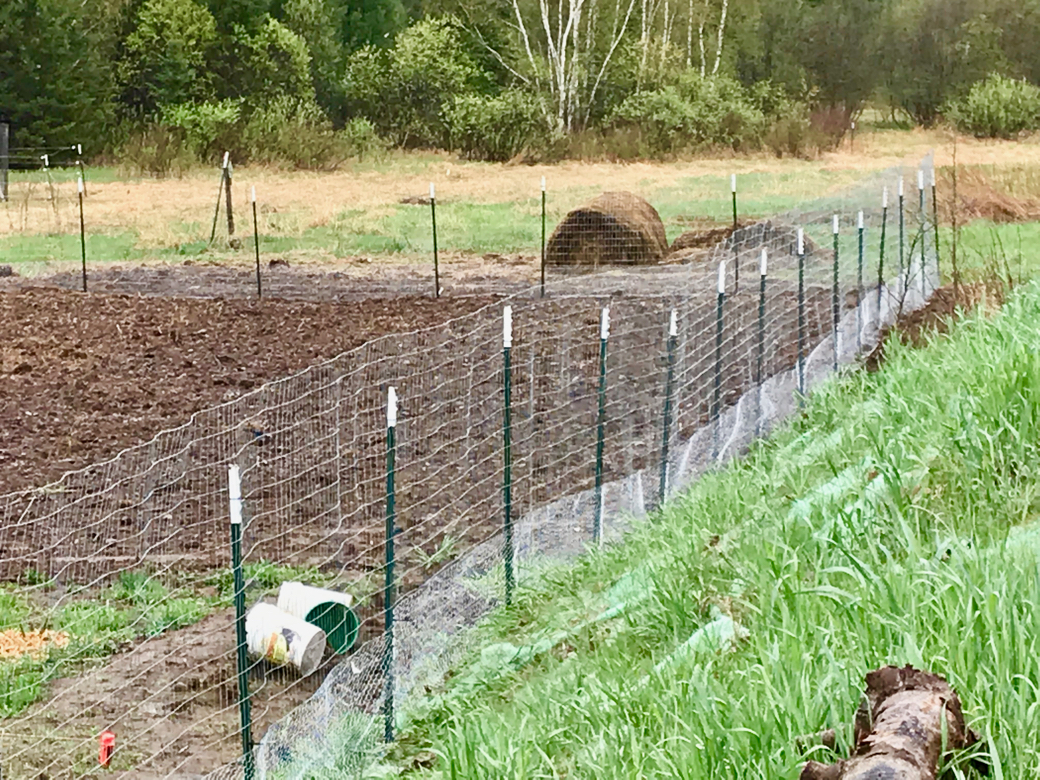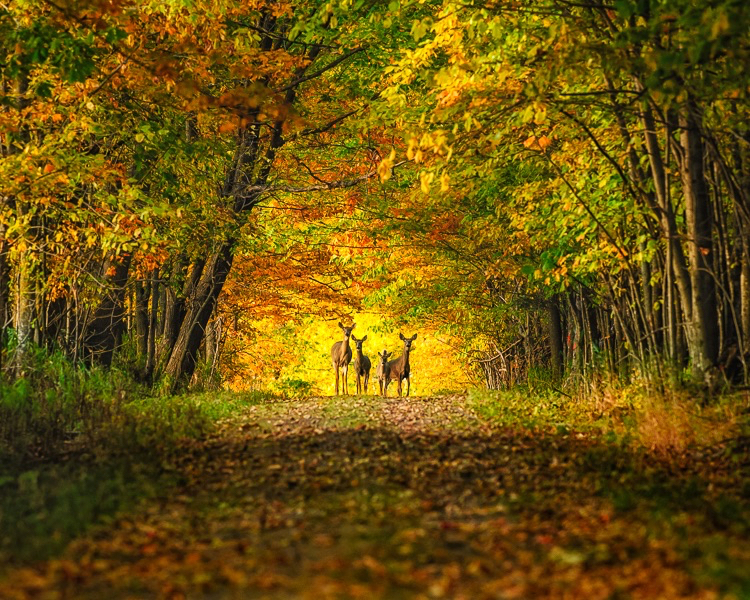 In the next blog, the garden is planted!
With warmest regards,
Paul Bauer
Chair of ISHA Building & Fund-Raising Committee