#84 – May 5, 2019 – Apples!
In Wisconsin, spring is the time to plant apple orchards. Lucky for us, several local volunteers have decades of experience growing fruit trees in the area around Ishwar's dera project at Bruce.
Standard-size apple trees make impressive shade trees, with the added benefit of producing a bounty of delicious and nutritious fruit. Once standard apple trees have grown to their full size, they are typically from 18-25 feet tall and just as wide. These trees are long-lived and productive for decades, and they also provide food and shelter for wildlife.
Last year, the orchard team ordered nine apple trees from a local greenhouse that specializes in growing plants that are suitable for the northern climate.
Here is the list of our apple varieties, from the earliest to the latest ripening.
State Fair Apple (Late August)
One of the better early apples for northern locations.
Medium-sized, round f
ruit is brilliantly striped with reddish-orange over a yellow background.
Flavor is sprightly tart and good for eating fresh and for baking. Good texture, semi-acid to sweet.
Creamy flesh is juicy,
aromatic, and sweet and firmer than most early varieties.
Storage life of 2-3 weeks. Was developed in
1979 by the University of Minnesota.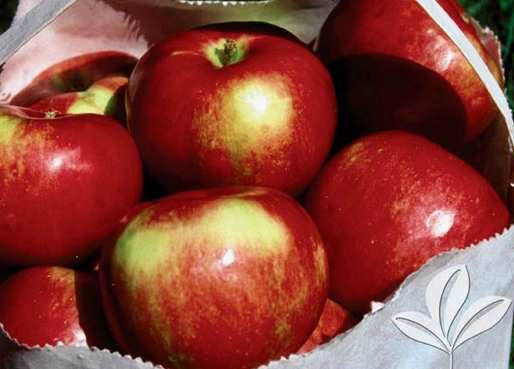 Zestar! Apple (Late August)
The most outstanding feature of a Zestar! apple is its sprightly, sweet-tart taste with a hint of brown sugar. And, unlike other early season apples that are often soft, Zestar! is juicy with a light, crisp texture. This variety
maintains its great taste and crunch for 2 months in refrigeration. The fruit is
round, with a diameter of 3 inches. Their color is 60-85% red depending on exposure to the sun. Where the sun shines on the fruit, a bright rosy-red blush develops. This apple was d
eveloped by the University of Minnesota and released in 1999.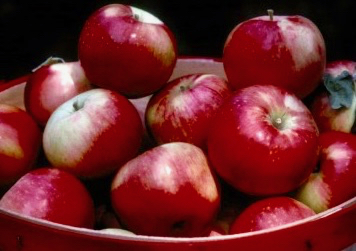 Haralred Apple (September)
The Haralred produces a medium-sized, deep-red fruit. This crisp apple has a firm, white, juicy flesh with a tart flavor. The apples are great for cooking, and they store well. T
his apple was discovered by Louis Lautz, an orchardist from La Crescent, Minnesota.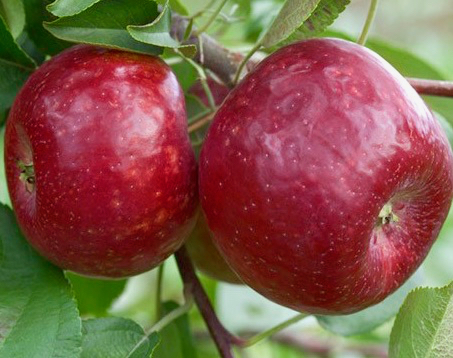 Snowsweet Apple (September)
This apple has a delightful sweet taste, with a slight tart balance and rich overtones. It also has a unique characteristic in which the snowy white flesh is very slow to oxidize and turn brown after cutting.
The round fruit is about 3 inches in diameter. As it ripens, it develops an eye-catching, bronze-red blush over a green-yellow background. It was d
eveloped by the Univerisity of Minnesota, and introduced in 2006.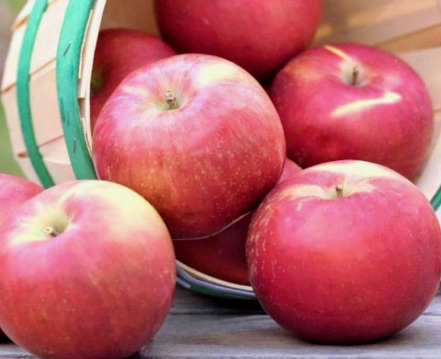 Goodland (Late September)
Goodland is a moderately sweet apple with a creamy-green skin and a red blush. With
white flesh that is tender and juicy
, it has a fine texture. It's a
great apple to
eat fresh, but it also makes a wonderful apple sauce.
Goodland apples can keep up to 20 weeks in a cool room.
Goodland originated in Manitoba, Canada, and
was selected for commercial purposes in 1925 and then introduced on the market in 1955.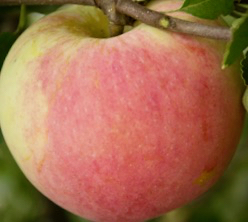 Honeycrisp (Late September)
This well-known apple has outstanding fresh-eating qualities that make it an American favorite. The fruit is aromatic and sweet as honey with an explosively juicy, crisp texture. T
he round yellow fruit with a red blush don't immediately drop from the tree when ripe, so you can take your time picking. This variety o
riginated in Excelsior, Minnesota and was introduced in 1974.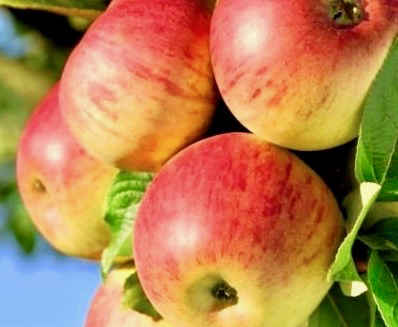 Frostbite (Late September)
Biting into this unique, novelty apple
is almost like biting into a piece of sugarcane, and it's juice is like molasses melting in your mouth
. It's extremely cold hardy, small in size, unusual in appearance, and, of course, very sweet. It's great for cider or for people with a sweet tooth!
Frostbite was developed by the University of Minnesota in 1921, but not trademarked and released until 2008.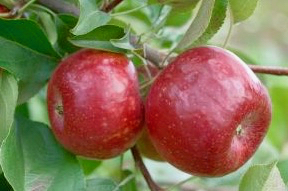 Cortland (Early October)
Cortland was one of the first varieties to be developed from the popular McIntosh apple. Cortland is very much in the McIntosh pattern, with the characteristic crimson-red skin and glistening, sweet, crisp, white flesh. The apples are generally larger than McIntosh, but the sweet, perfumed flavor is similar.
Although primarily an apple for eating fresh, Cortland is also valued in the kitchen, and cut slices don't brown quickly.
Developed at the New York State Agricultural Experiment Station in the early 1900s.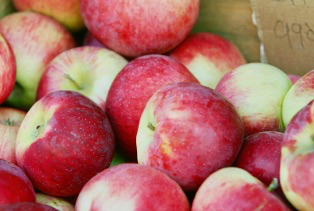 Stay tuned for the next blog, when the apple orchard is planted!
With warmest regards,
Paul Bauer
Chair of ISHA Building & Fund-Raising Committee