#82 – April 26, 2019 – The Dera Dumper!
As the 2019 seva season gets underway at Ishwar's dera project in Wisconsin, there will be lots of things to move … including some very heavy things. Things like lumber, dirt, windows, gravel, trees, cement, sheds, rebar, doors, rocks, and much more. ISHA needed some equipment to help with the moving of things, and so we now have a dump truck and a utility trailer on site.
The dump truck is a 1981 Chevrolet C/K30. This scarlet-colored beauty is capable of transporting two tons of dirt or gravel and then dumping it exactly where it's needed. It was built in the GM assembly plant that operated in Janesville, Wisconsin, from 1919 to 2008.
The truck is a deluxe model, equipped with dual rear wheels (known as the "Big Dooley" option) and 4-wheel drive, both of which make it perfect for navigating through the Wisconsin snows and muds.
Although our gorgeous "Dera Dumper" is nearly 40 years old, its previous owner took great care of it. These so-called "third-generation" Chevrolet C/K trucks were incredibly well built, and were one of the best-selling truck lines in the U.S. They have since earned a reputation for "rock-solid" dependability, with millions still going strong on construction sites around the world.
The handsome wooden signs arrived with the truck. Google "US Open Chainsaw Sculpture Championship" to be amazed by the beauty and skill of chainsaw art!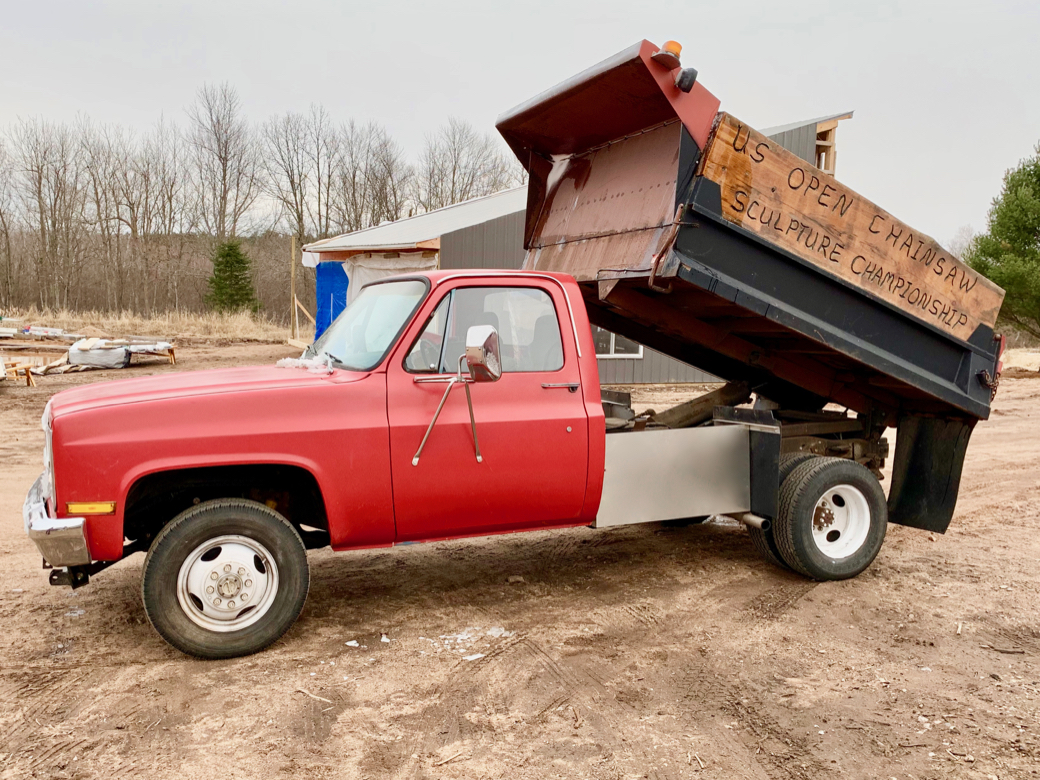 The Dera Dumper is also equipped with a snow plow bracket (green arrow below), which will allow us to easily convert the truck to the ISHA "Snow Shover" during the winter months.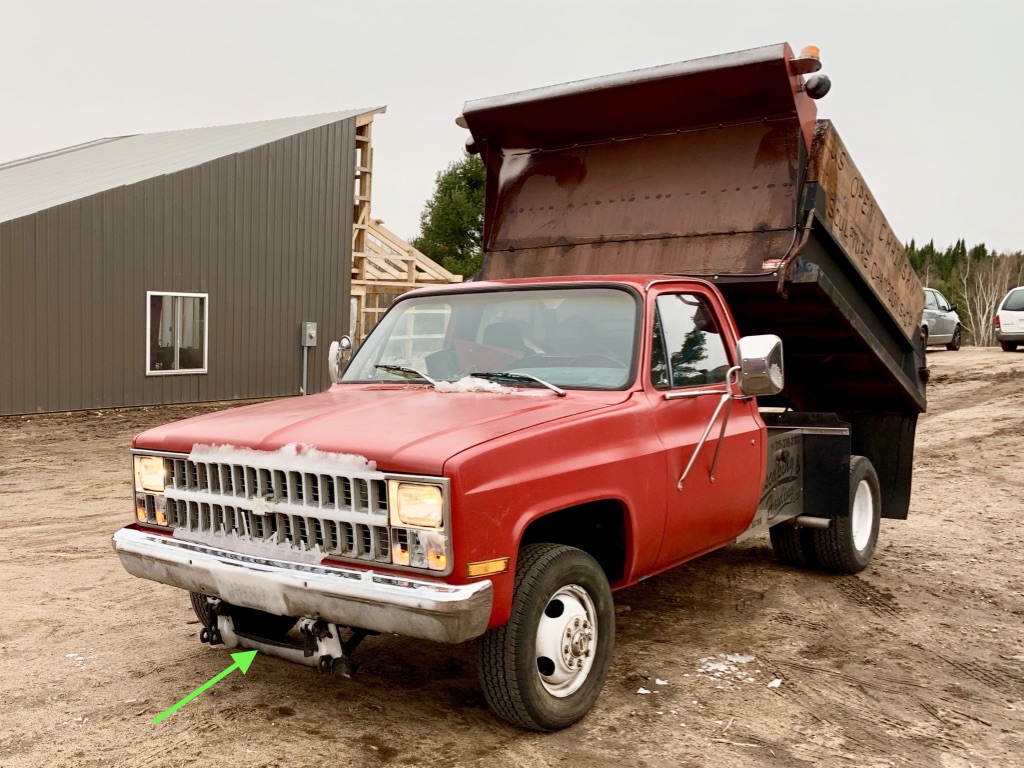 And, there's more! Our cherry-red lorry is also equipped with a heavy-duty towing hitch (green arrow below), which will allow it to haul a big trailer … which ISHA also now owns!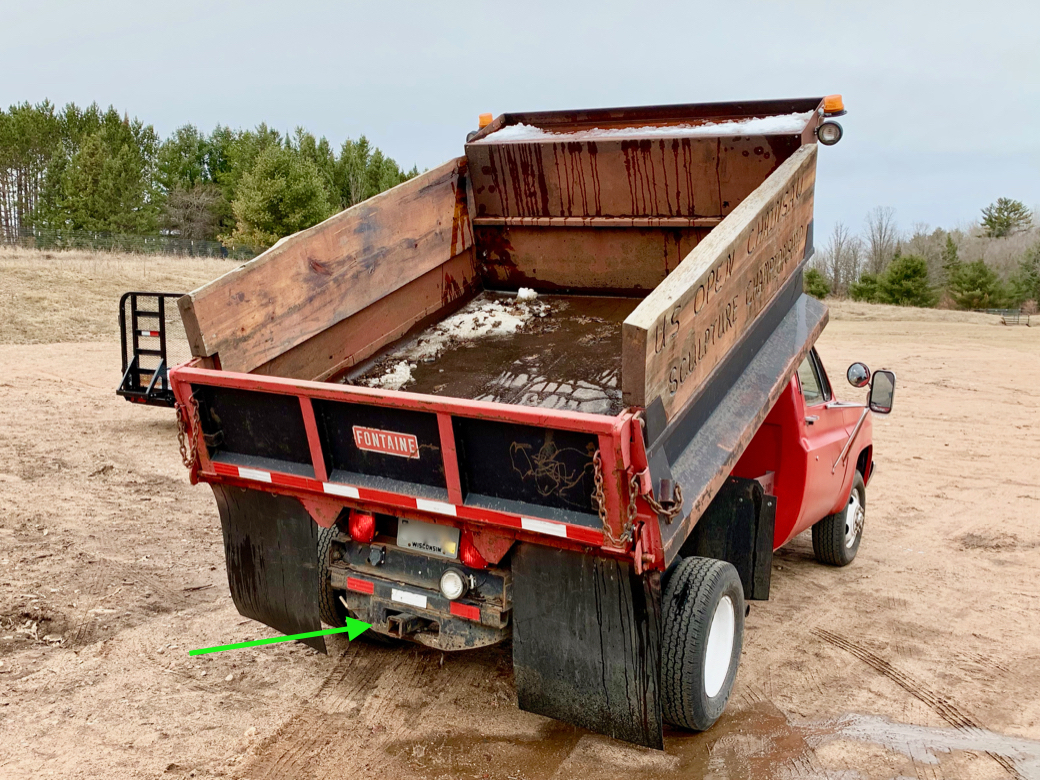 Our new, 18-foot utility trailer was built locally in Wisconsin. This trailer is highly versatile, capable of safely transporting many different kinds of loads, including heavy equipment such as tractors and mowers, and it is easily hooked up to our dump truck.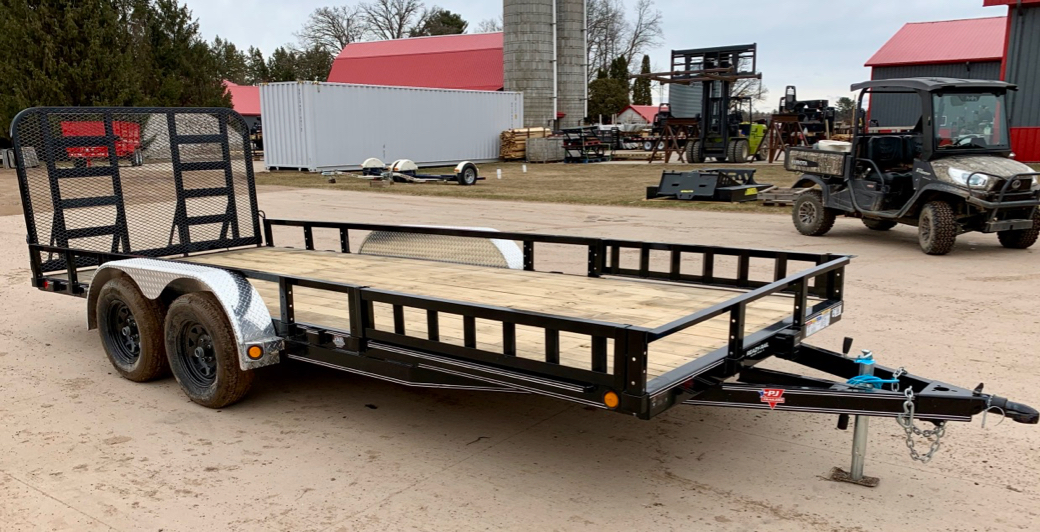 The trailer was immediately put to use to transport five, heavy, sliding glass doors to the Maintenance Shed/Greenhouse site in Bruce.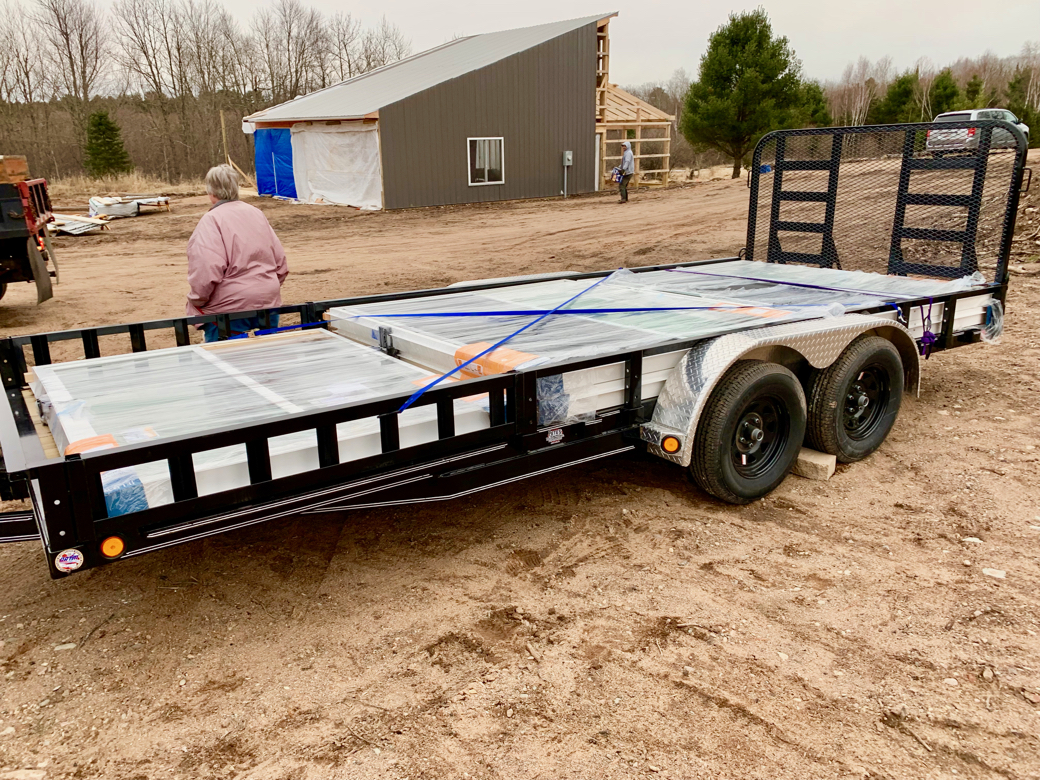 Four of the sliding glass doors will be installed on the south side of the greenhouse, shown here by the blue arrows. The fifth door will be set on the side of the greenhouse. These doors will match the white windows that are already installed in the building.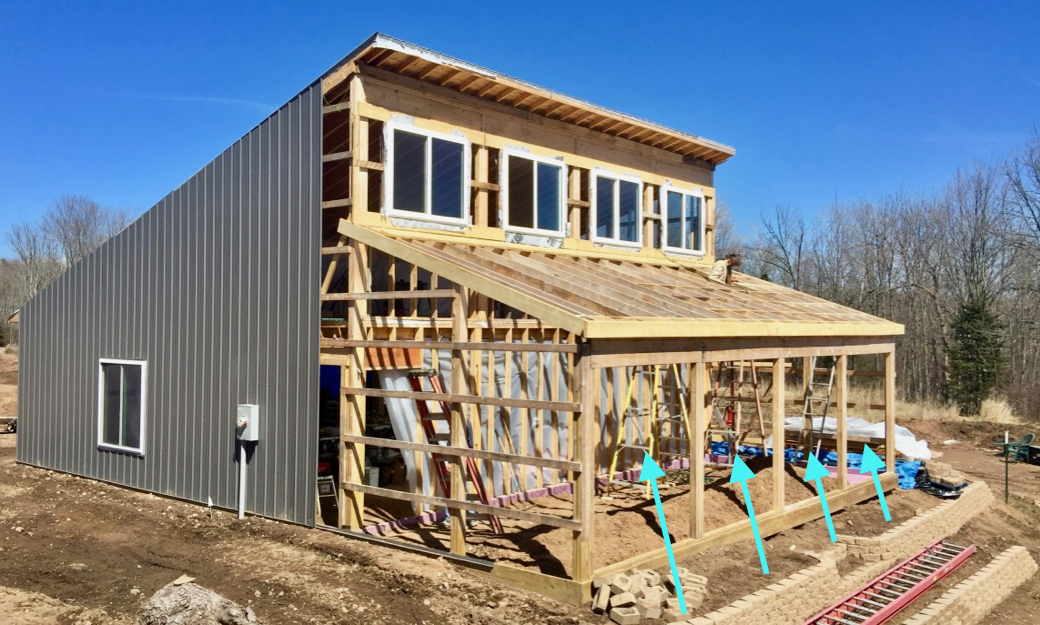 Stay tuned for more dera news soon!
With warmest regards,
Paul Bauer
Chair of ISHA Building & Fund-Raising Committee