#81 – April 19, 2019 – Water Everywhere!
Dear Friends,
The variety of April weather at Ishwar's project in Wisconsin has been amazing. Cold, warm, wet, cold again, snowy, warm again, rainy, cool, and now warming and drying.
Here are some photos from the last week of this wild ride.
As the snow melts, and the rain falls, all the water must go somewhere. At the dera site, that place is the Chippewa River. Here's the river just upstream of the ISHA property. The river is bank full, and some tree trunks are under water.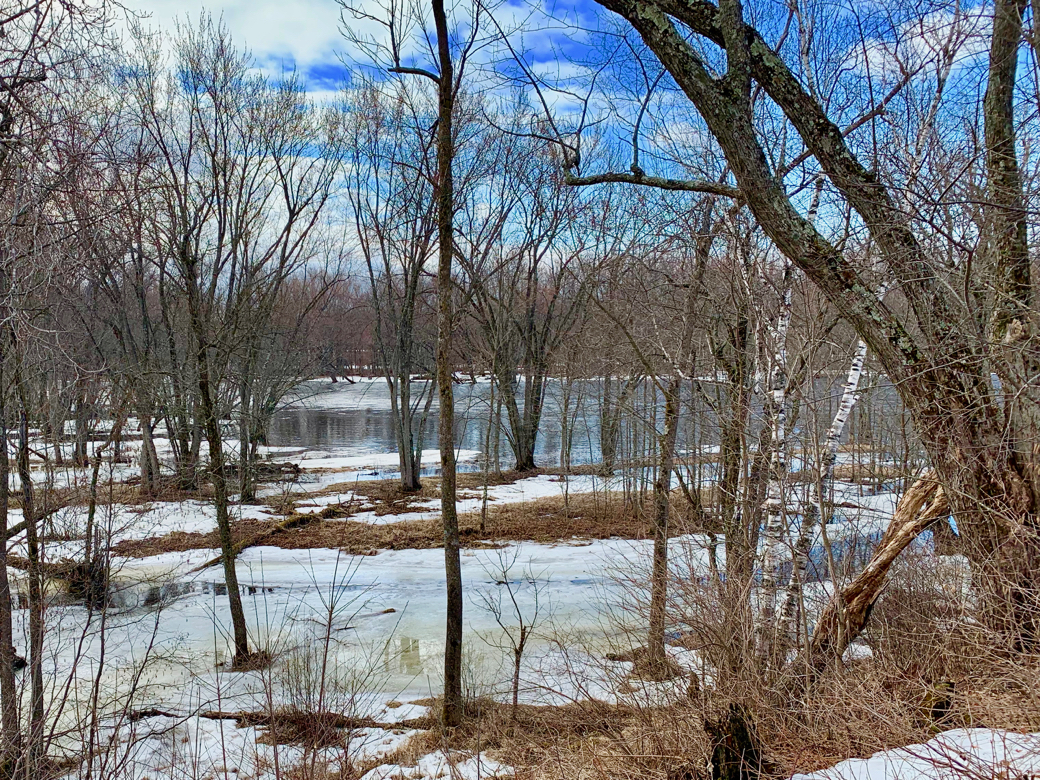 Here's the bank-full Chippewa River just downstream from the property.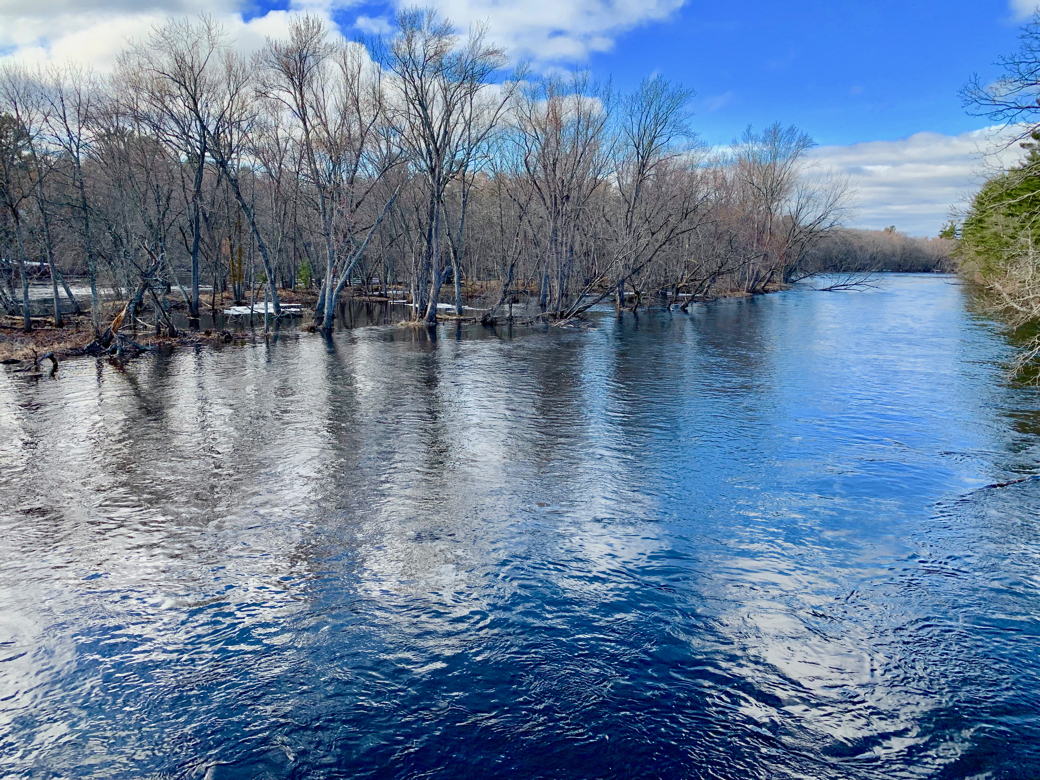 Our engineered retention ponds are doing their jobs of containing, and then slowly releasing the meltwater. Here, the large pond near the parking lot is full with melted snow.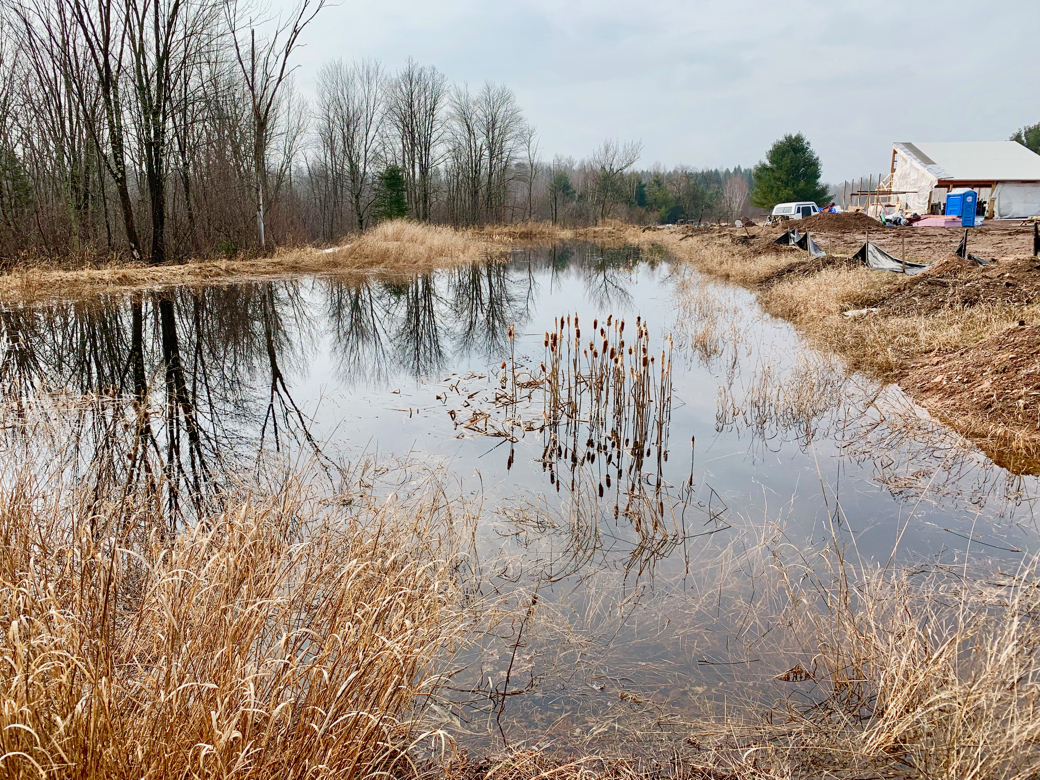 ISHA has also installed a system of drains and culverts to keep water from running across the driveway. Here, the largest such drain is nearly full with spring runoff.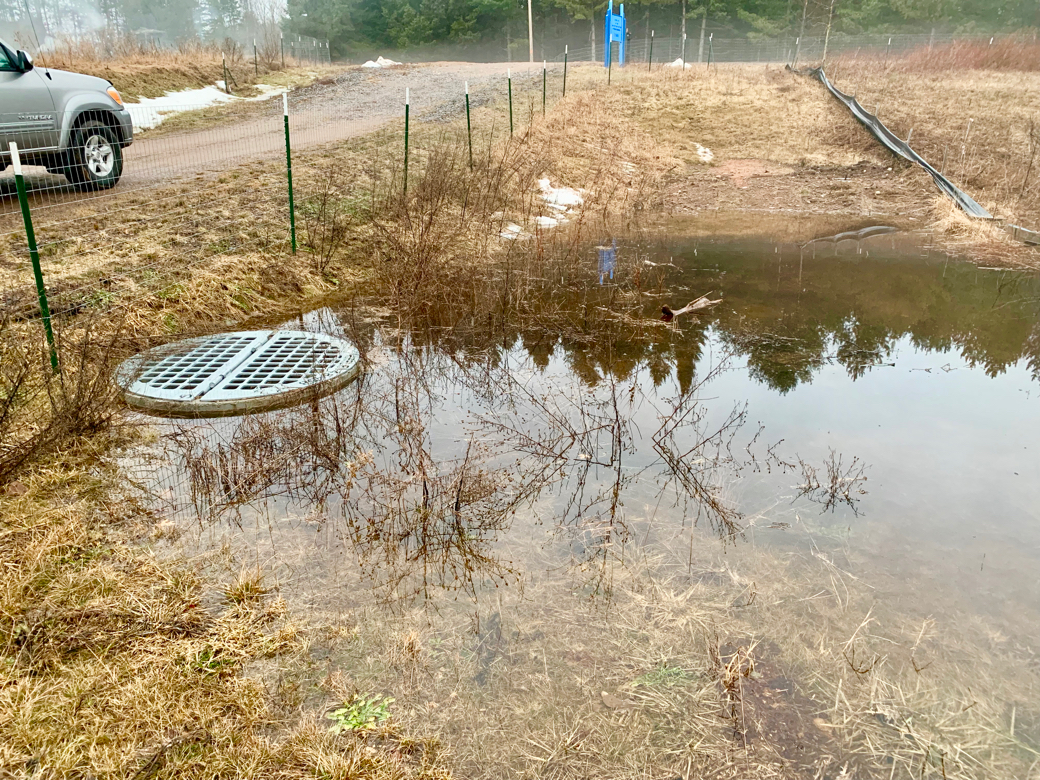 And then it snowed again! On April 11, volunteer workers woke up to an inch of new snow.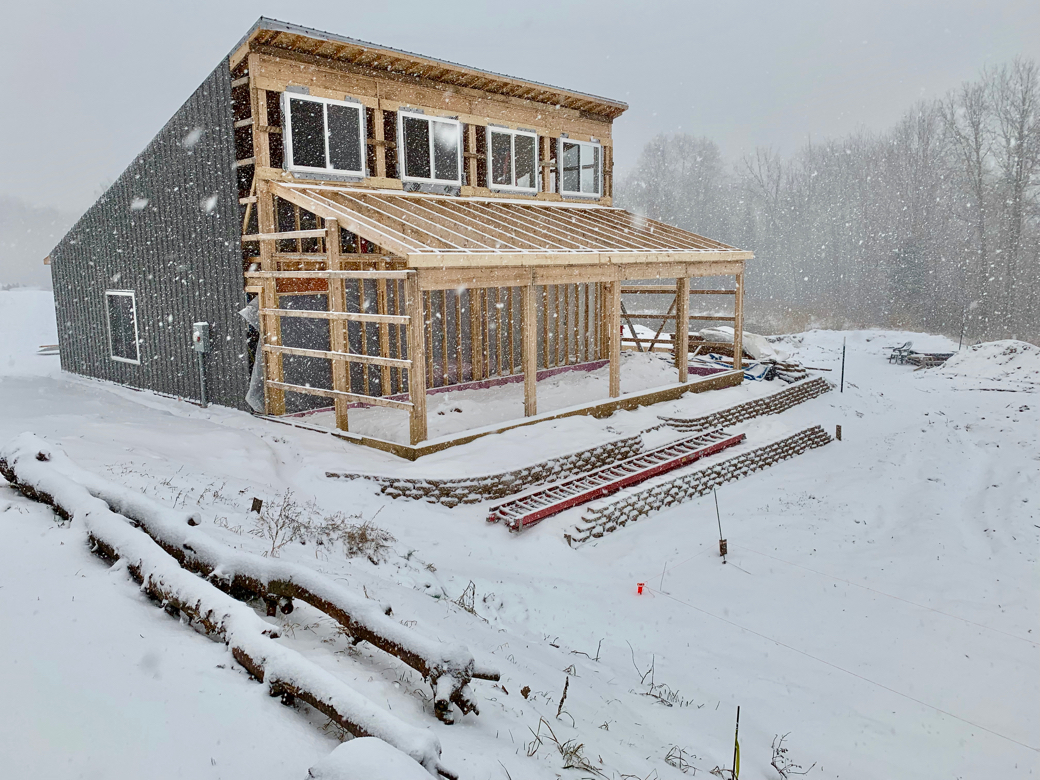 The snow continued falling all day and part of the night. Snowflakes streak across the landscape!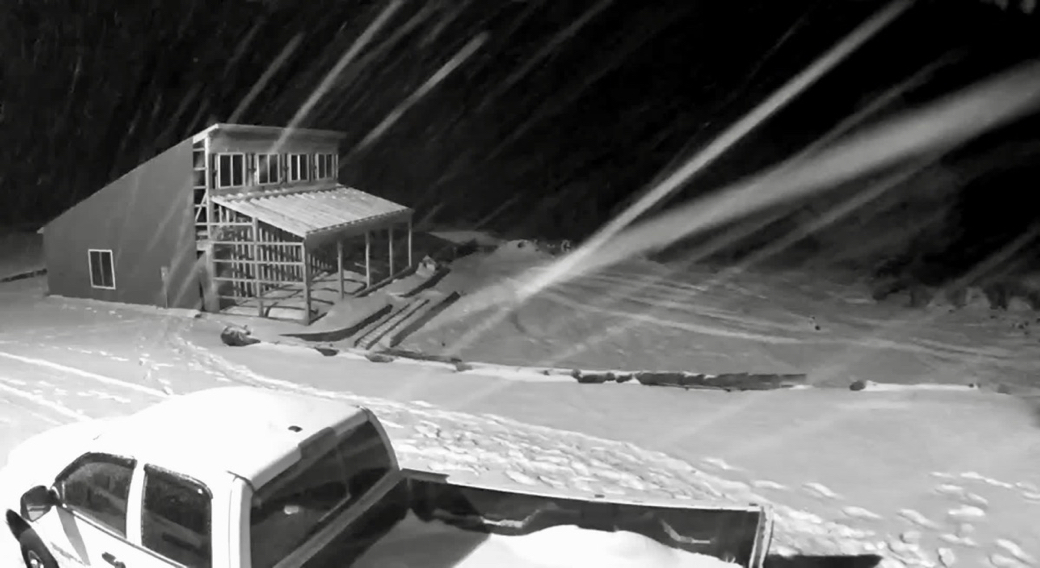 By the morning of April 13, the snow had stopped, leaving several inches on the ground, which then began to melt.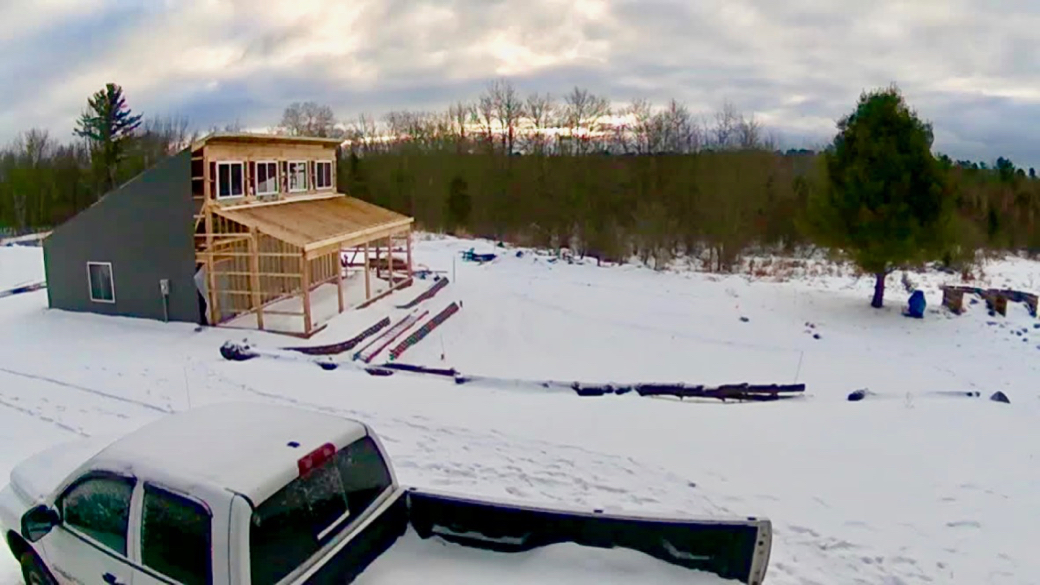 But by April 16, all the snow had melted, and work continued on the construction project. Look closely to see the volunteer carpenter working on the greenhouse roof.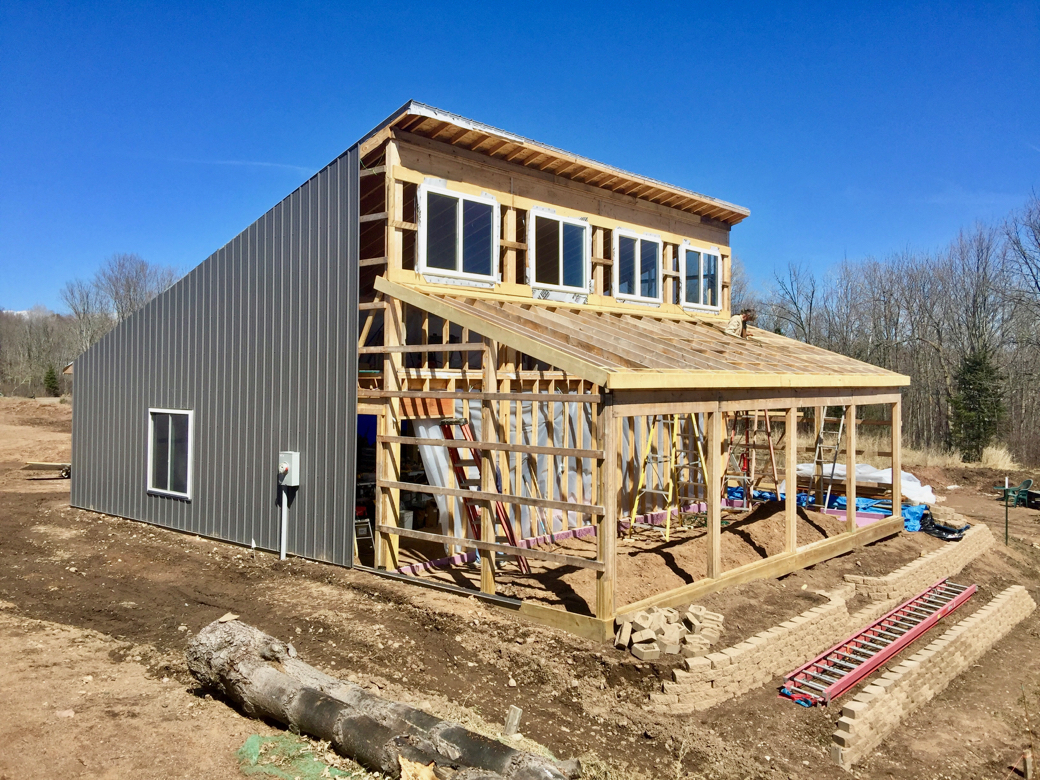 And then it rained! In this evening shot, water drops coat the camera lens, with the Maintenance Shed/Greenhouse in the background.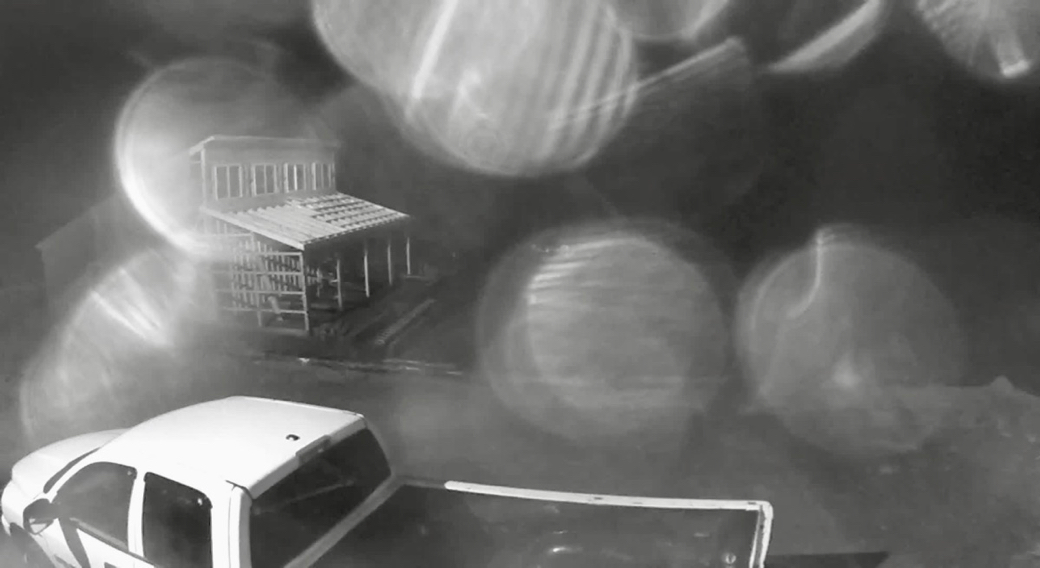 The next day brought puddles and lots of fine Wisconsin mud to the construction site and ISHA garden.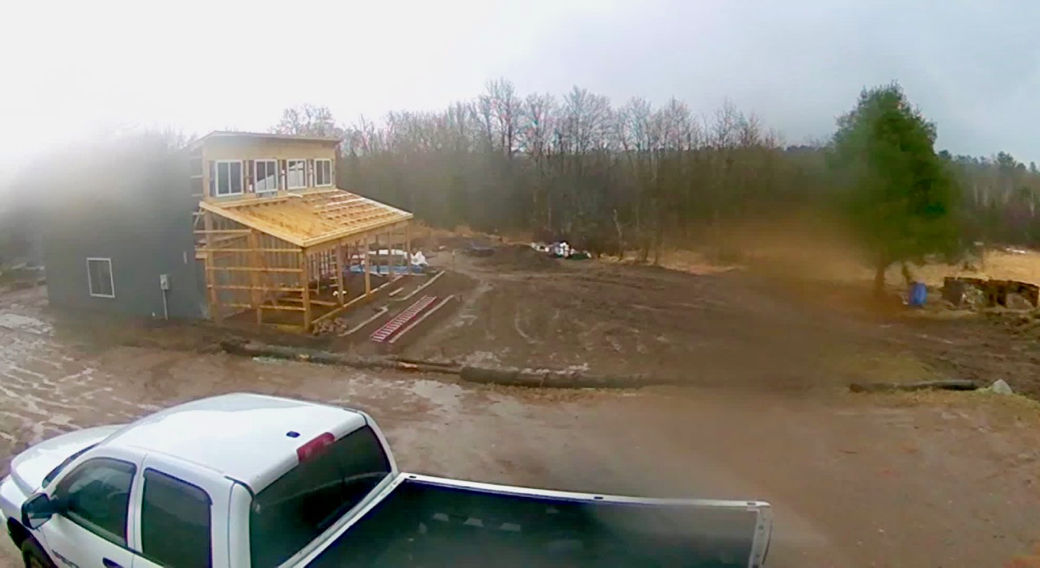 The good news is that as temperatures in the 60's continue through the end of the month, the construction site should have a good chance to dry out in time for the next team of sevadars.
With warmest regards,
Paul Bauer
Chair of ISHA Building & Fund-Raising Committee