#80 – April 12, 2019 – Lofty Windows!
Dear Friends,
One of the tasks this week at Ishwar's construction project in Wisconsin was to install four, large, sliding, clerestory windows above the greenhouse on the ISHA Maintenance Shed. These windows will allow light and air into the upper-level loft that is located above the garage.
Four, insulated, vinyl, 4 ft by 5 ft windows arrive by truck.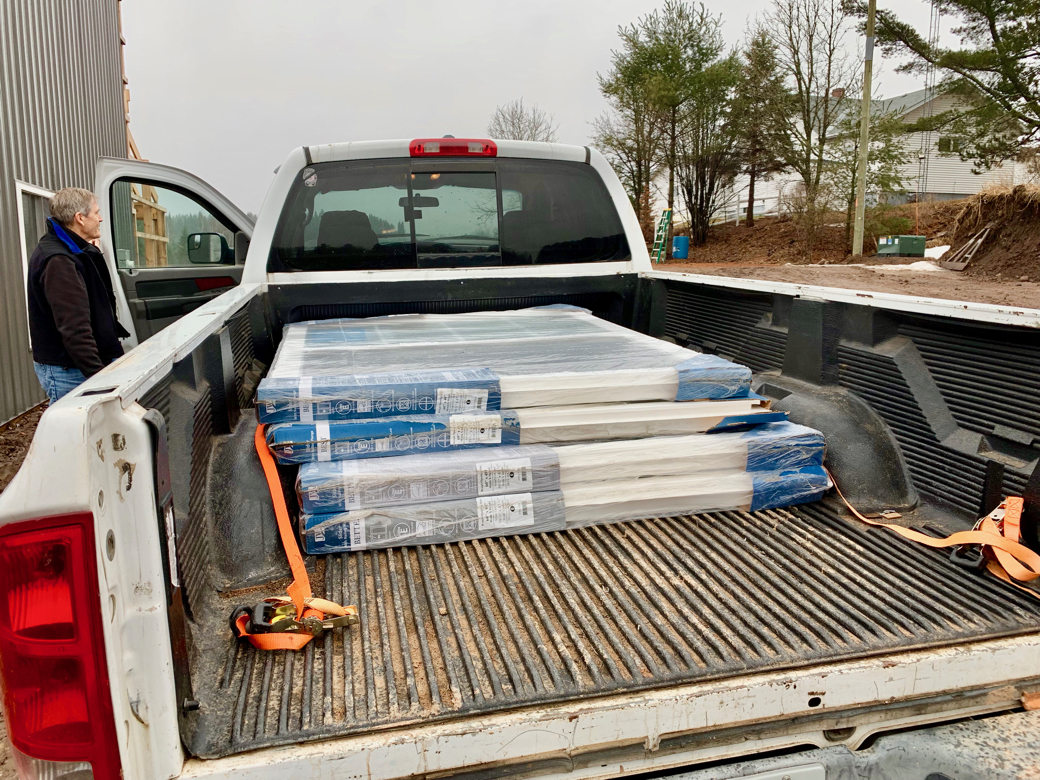 On chilly days, the crew turns on the propane patio heater to warm up the workspace.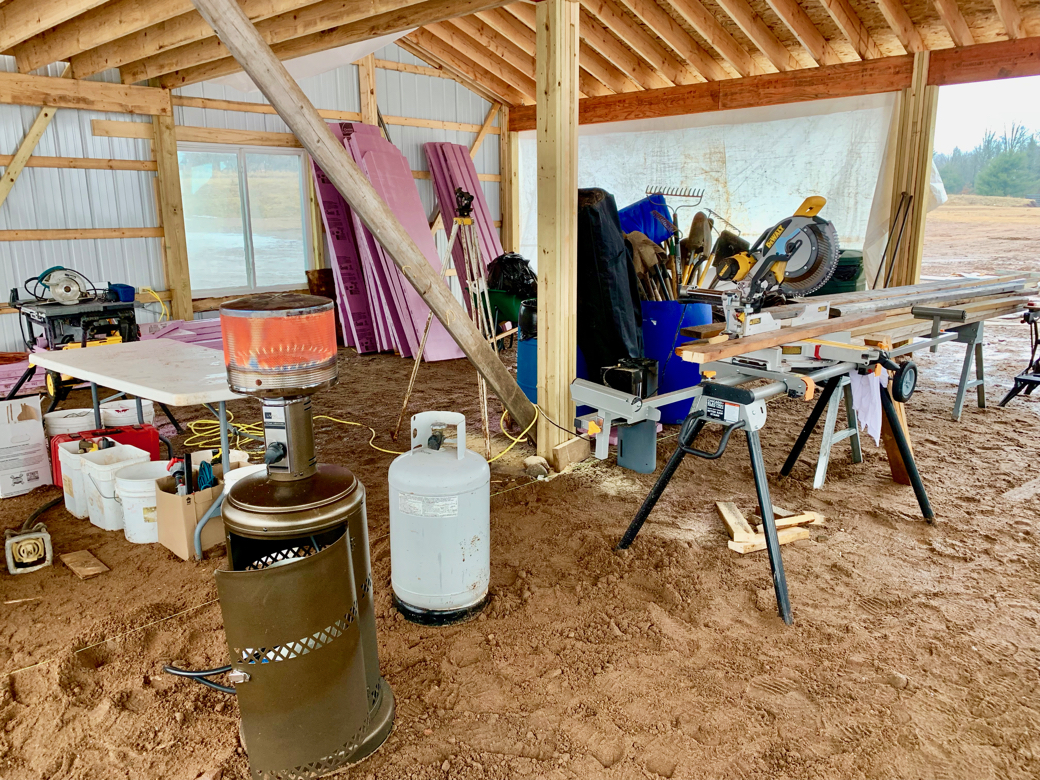 Volunteer carpenters install a waterproof window seal before installing each window.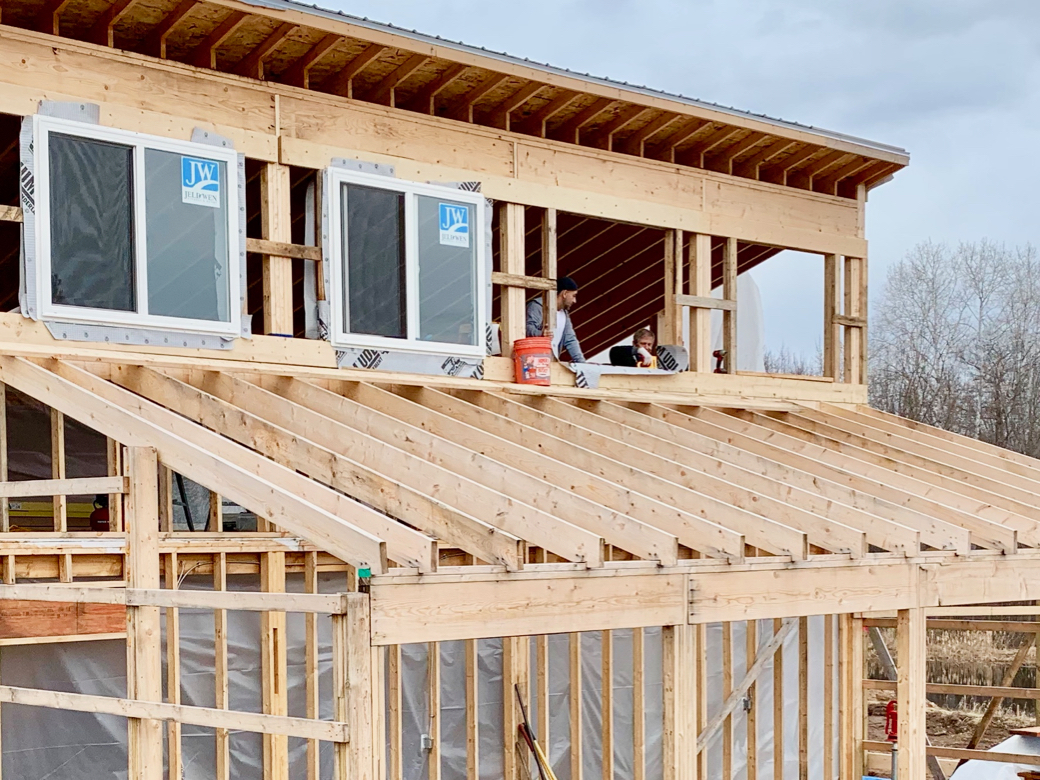 A view of the loft space, and three of the four windows installed. These are sliding windows, which can open wide to allow air to circulate through the building. The loft will have great natural light, and a lovely view of the ISHA garden and the northern woods.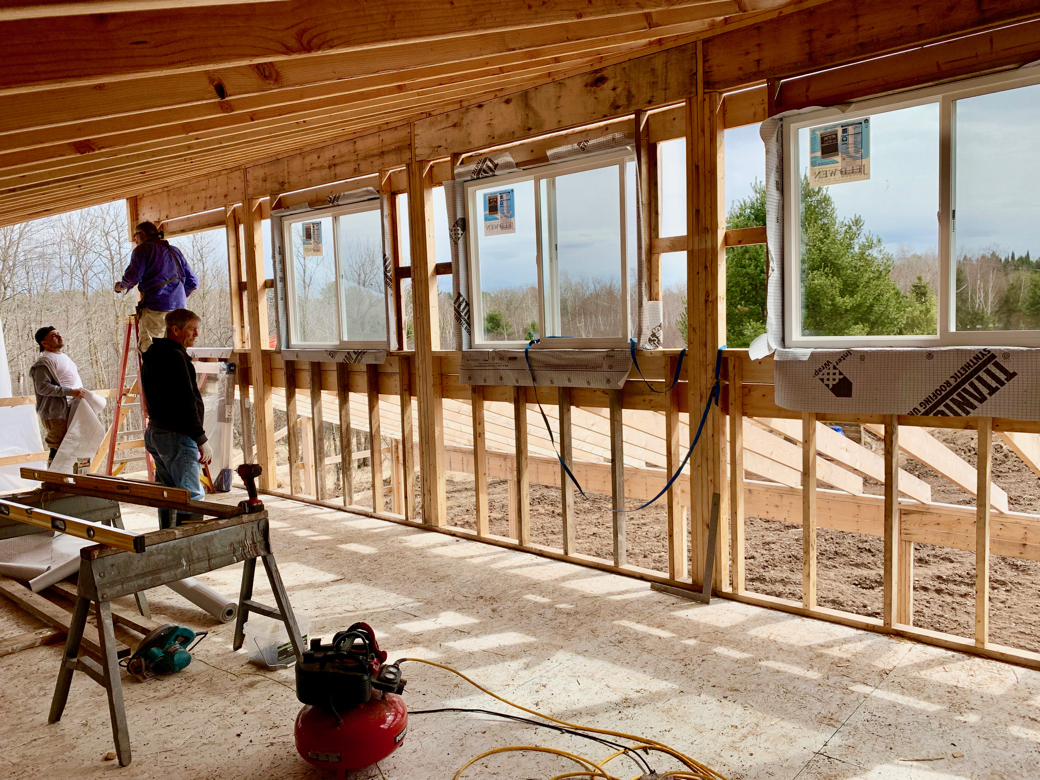 The four loft windows are installed! Next, the team will work on the other doors and windows in the building. Stay tuned.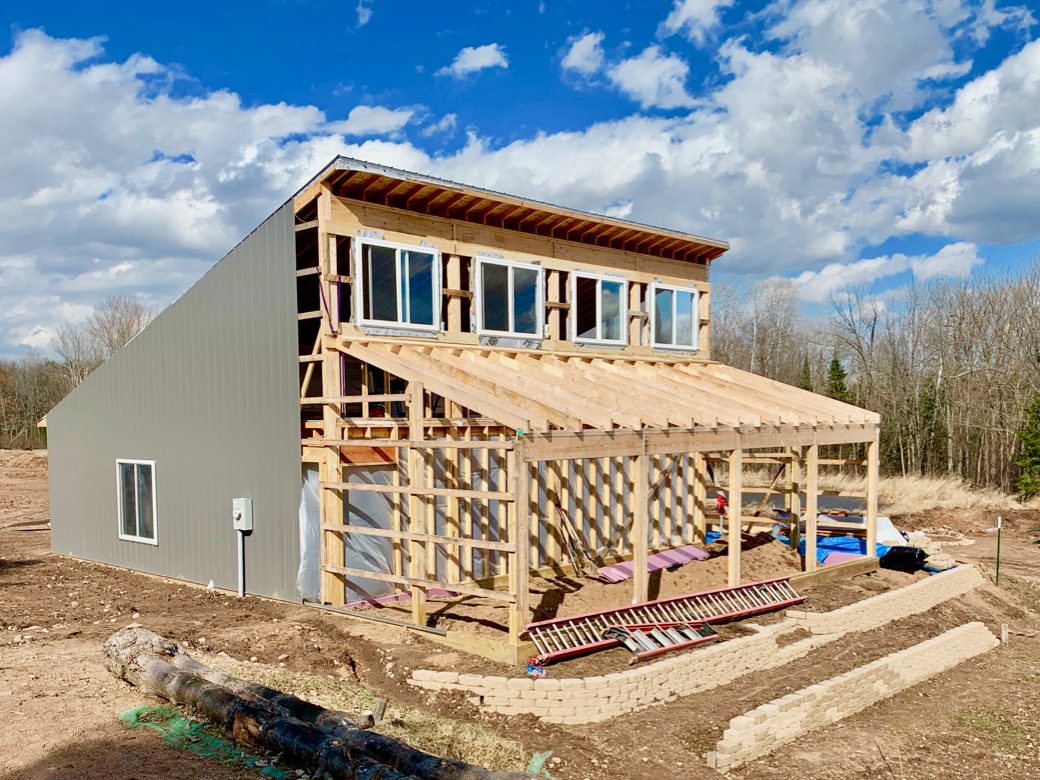 With warmest regards,
Paul Bauer
Chair of ISHA Building & Fund-Raising Committee