#67 – October 3, 2018 – Mitti Seva – Ishwar Arrives!
Dear Friends,
Today's blog is Part 3 of a 5-part series on the ISHA Mitti Seva event of September 24, 2018.
Ishwar arrives at the Meeting Hall Dome excavation site in the ISHA golf cart!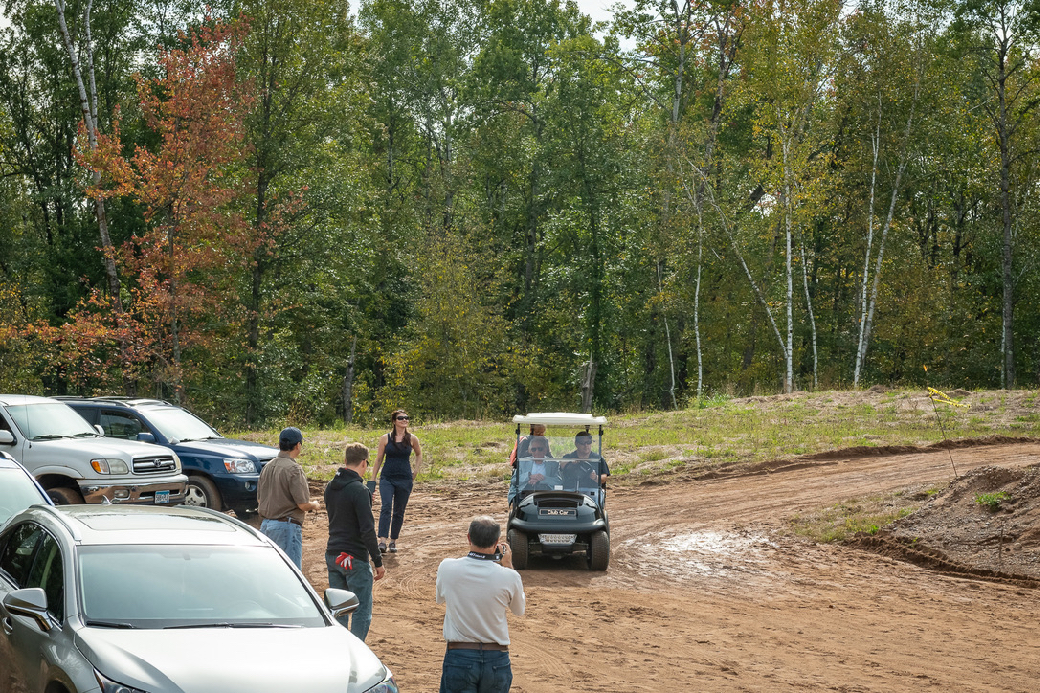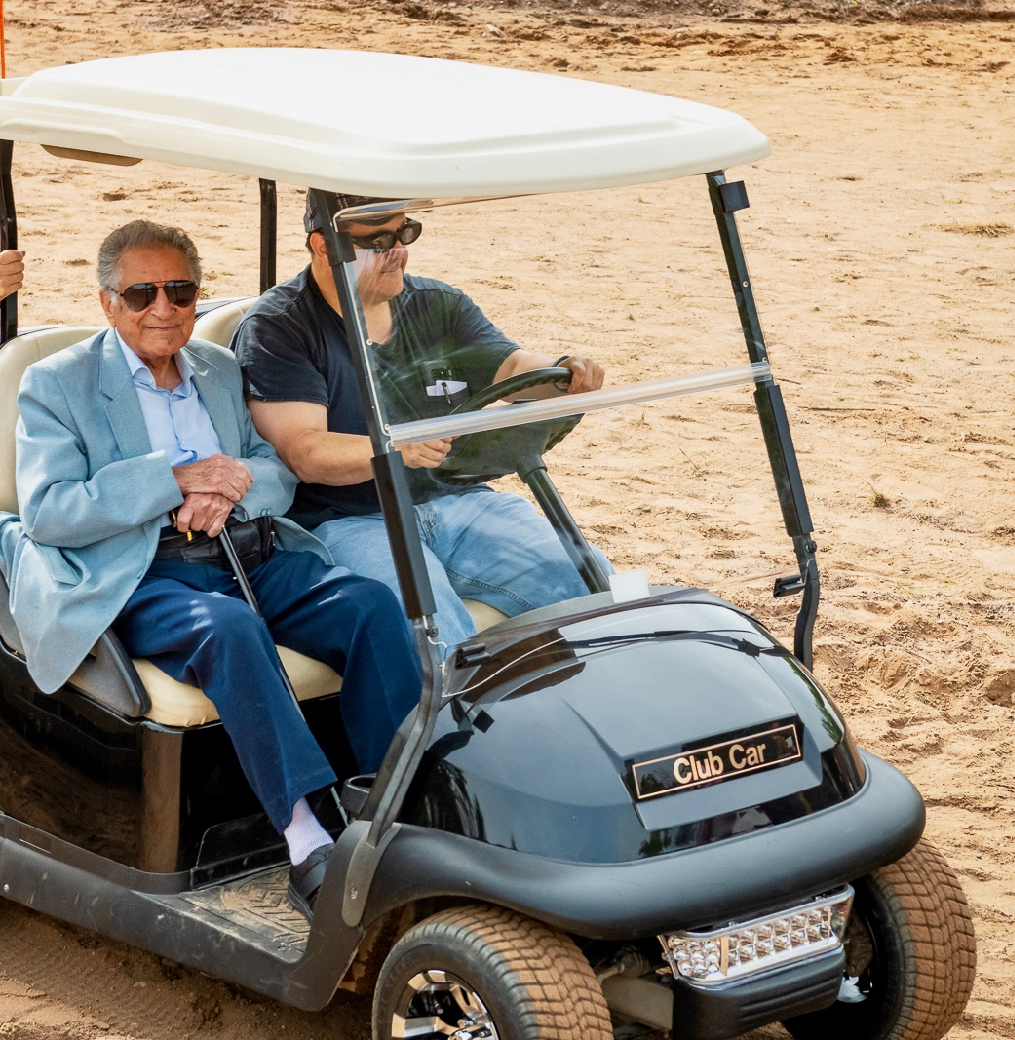 Prior to his arrival, 325 of his friends had already arranged themselves around his chair for a fun group photo.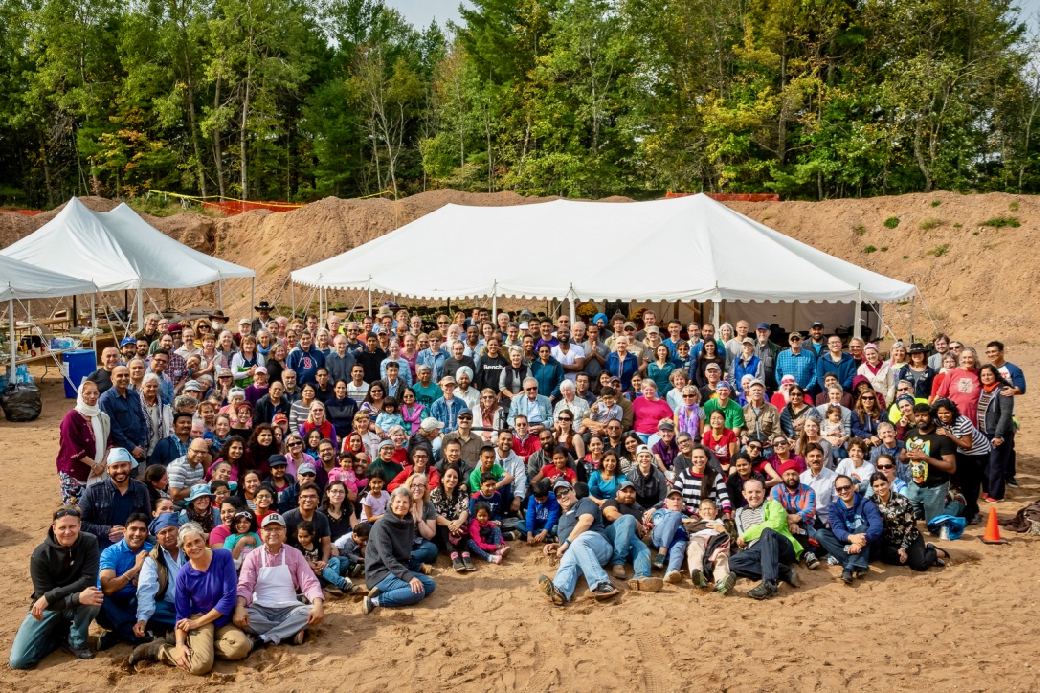 After the photo, Ishwar moved to the tent to discuss the shifting of the axis of spirituality, and to talk about the significance of seva, and the Dome that we are building here.
"For a long time, spirituality in its highest form has existed in the East, mostly China and India. It moved to the Middle East for a while and stayed in these two areas for a long time. The time has come when the axis itself has shifted. And therefore, this is a great place where great spiritual events will take place. This is the site where great masters will appear, and they will be able to help the people, the seekers of the ultimate truth."
"It is a wonderful experience for me to see you all participating in something that has a long future right here at this site. This is such a beautiful experience for me that I cannot thank you enough for fulfilling my dream. I am happy that you could all come here on the site in such large numbers, and all participating in seva, mitti seva. We call it mitti seva. Mitti means "dirt," it means "mud, dirt." It is an old tradition in the Dera in India from Great Master's time, to do mitti seva. It has many values apart from the fact that it is a seva by itself, seva for the Master. That's itself a big thing."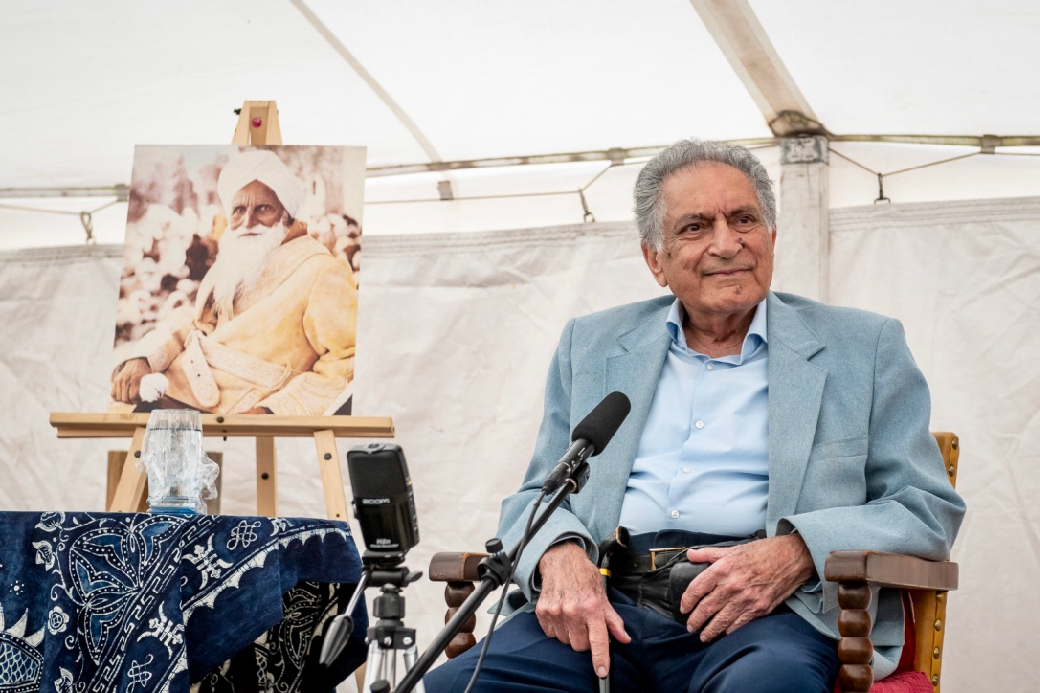 At the end of his talk, he said "… when this dome is completed — this ISHA Meeting Hall — that day, I will come and dedicate it to my Master, Baba Sawan Singh, and call it Dera Baba Sawan Singh."
Ishwar then walked the length of the serving tables to personally thank all of the chefs and servers, and to offer Great Master's blessings for the food.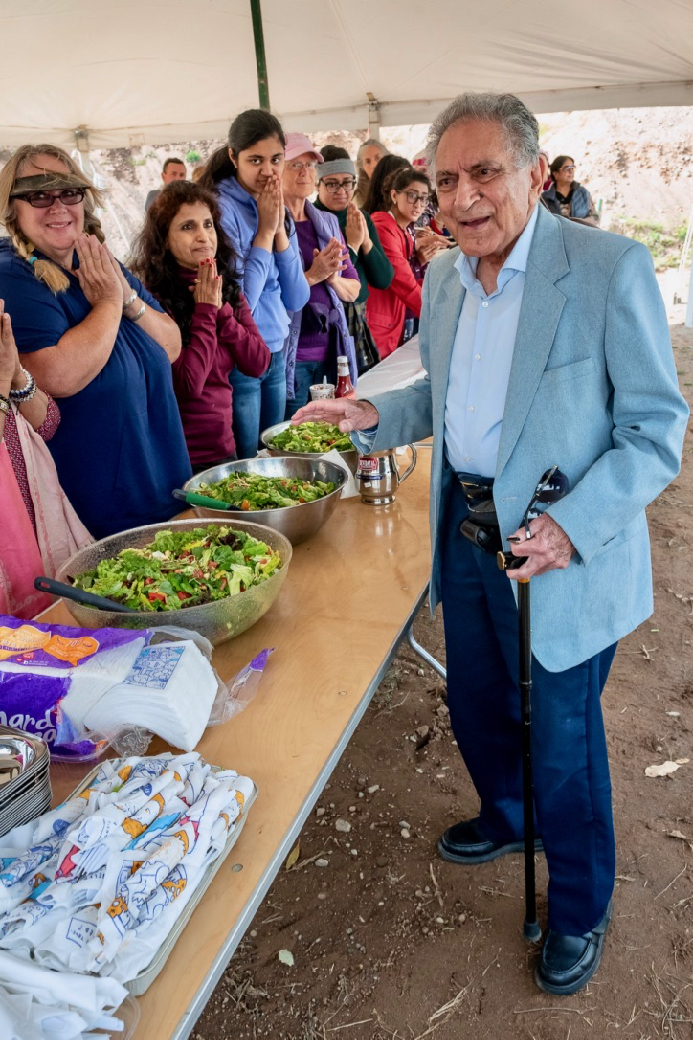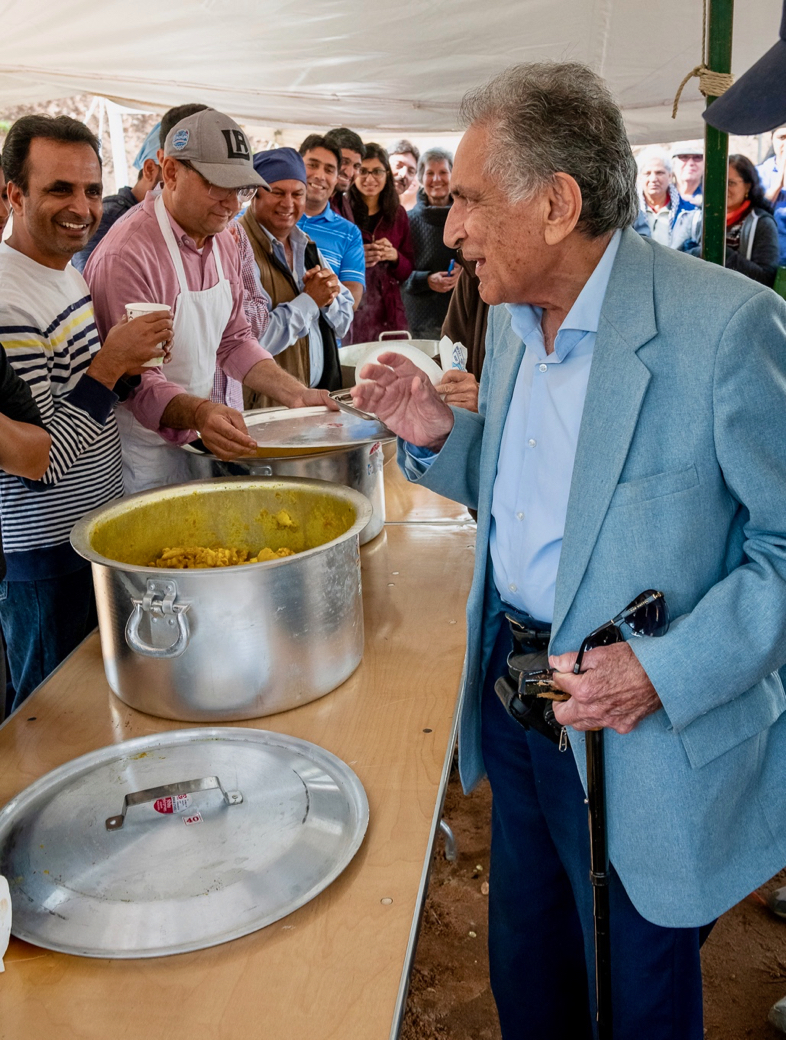 Ishwar then returned to his chair where he sampled each of the delicious menu items.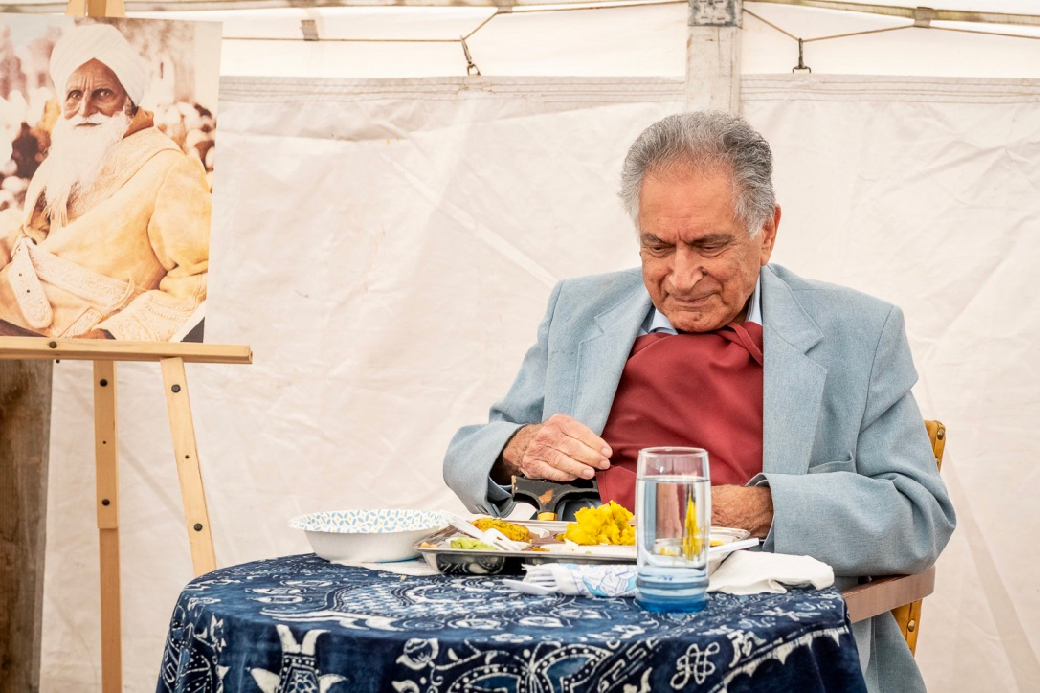 And, soon thereafter, Ishwar was back in the golf cart and headed home.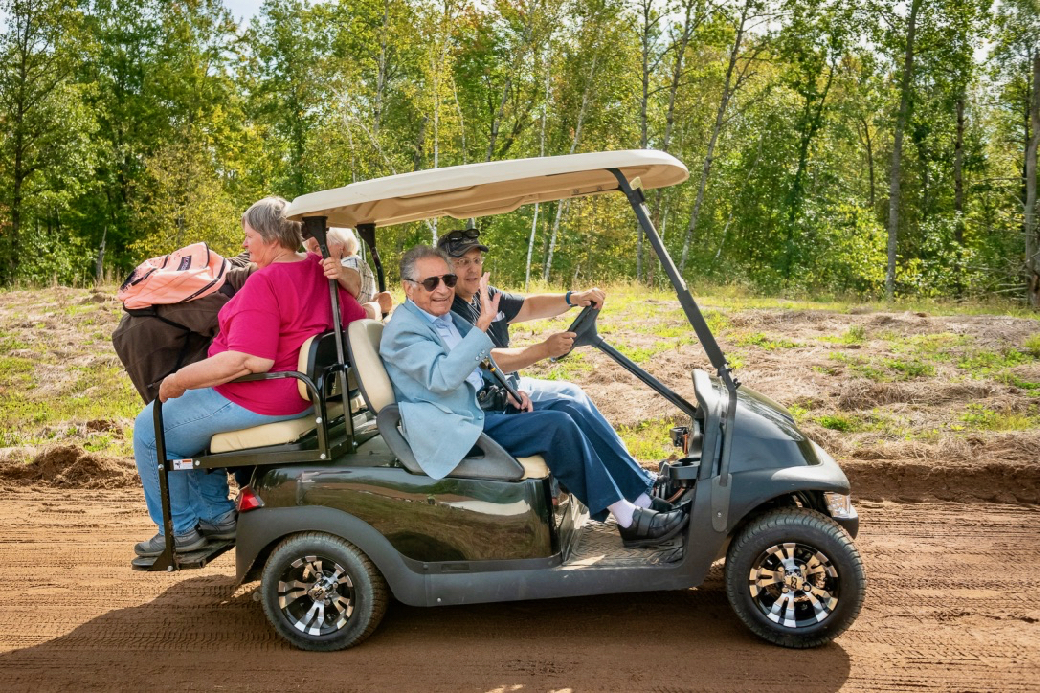 Stay tuned for tomorrow's blog, when lunch is served and the teams of sevadars return to work!
With warmest regards,
Paul Bauer
Chair of ISHA Building & Fund-Raising Committee