#64 – September 21, 2018 – Mitti Seva Tents!
Dear Friends,
ISHA's annual Mitti Seva event will be held on Monday, and preparations are well underway at the Meeting Hall Dome site in Bruce, Wisconsin.
Last year, the sevadars walked up the Hill to visit the large excavation for the Dome basement at the construction site.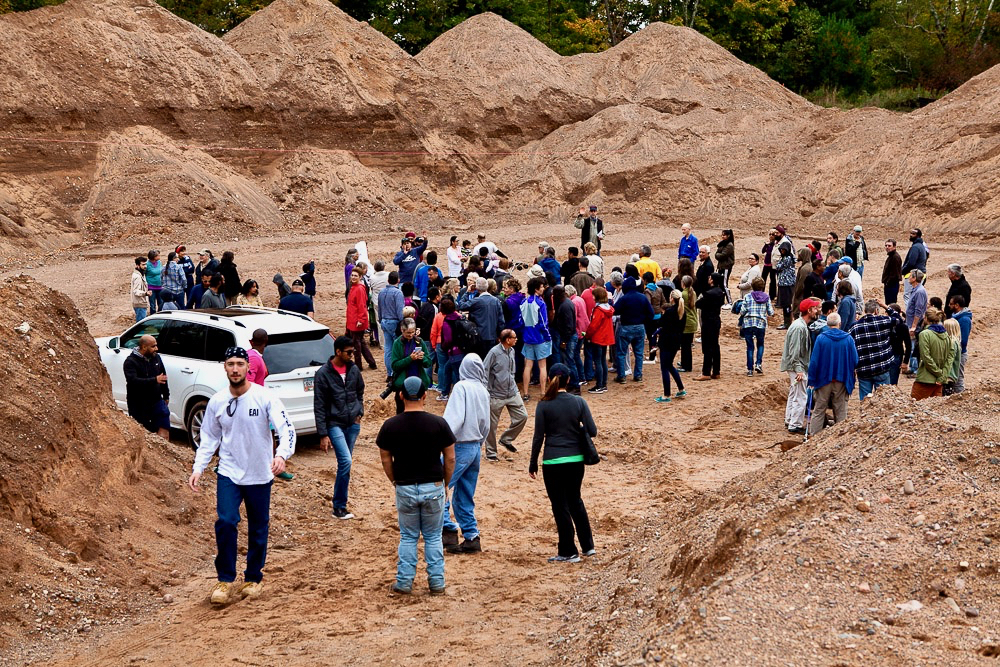 This year, the gathering will actually be held within the basement excavation for the Dome.
No, the circus is not coming to Bruce — the Mitti Seva tents are going up. So, with either rain or shine, the greatest show on Earth will go on!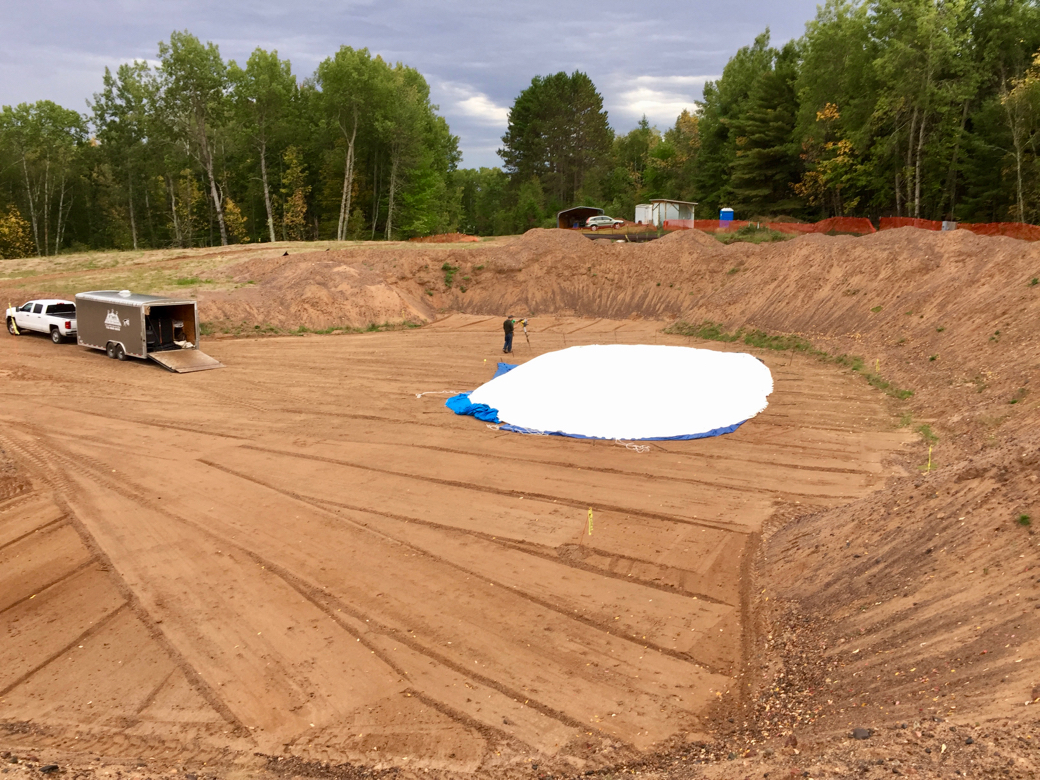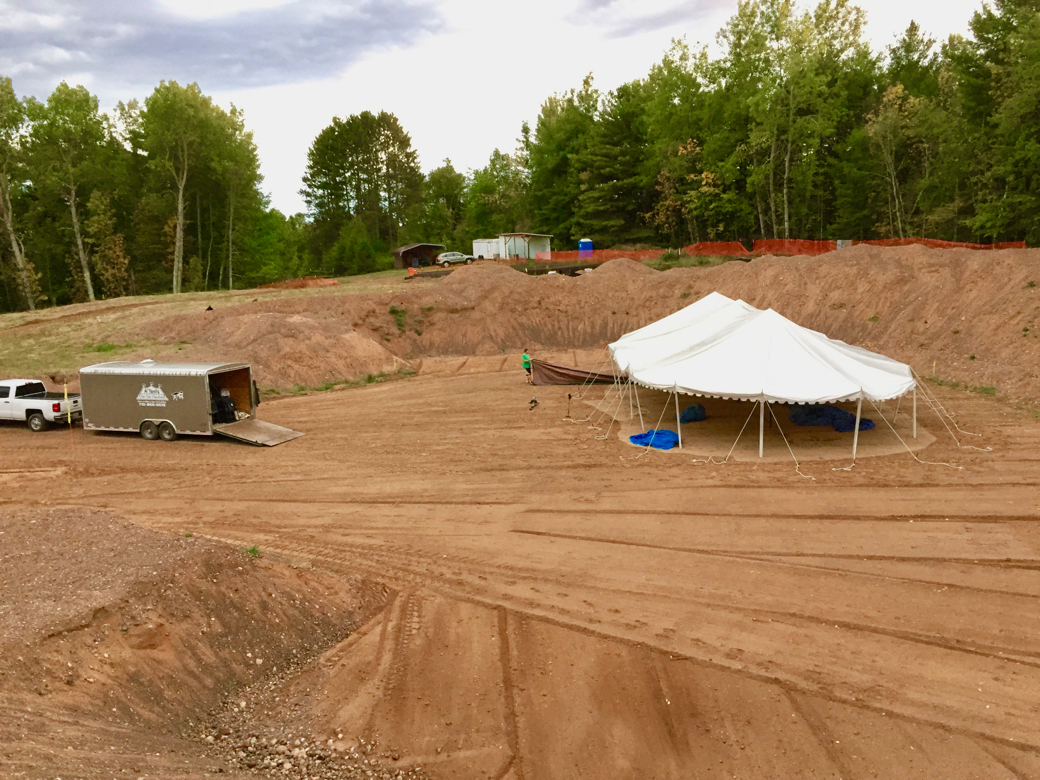 The three tents will cover the kitchen (small tent on left), the serving tables (middle tent), and the dining hall (large tent on right).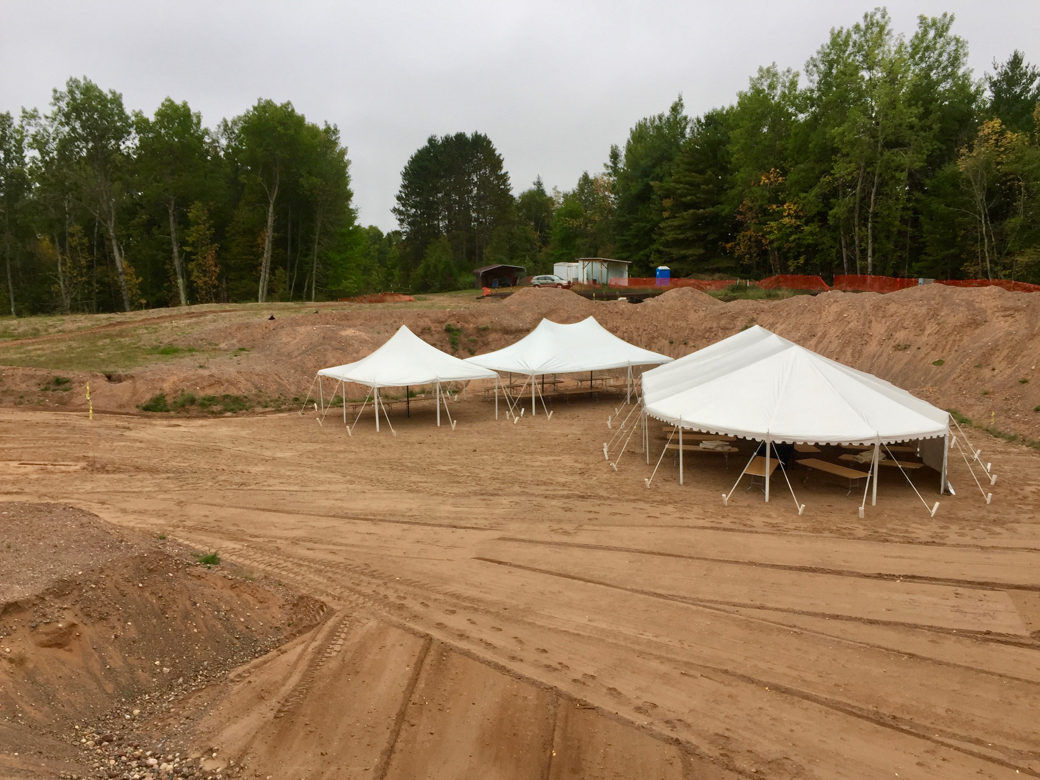 Ishwar standing in the middle of the party at a past Mitti Seva event.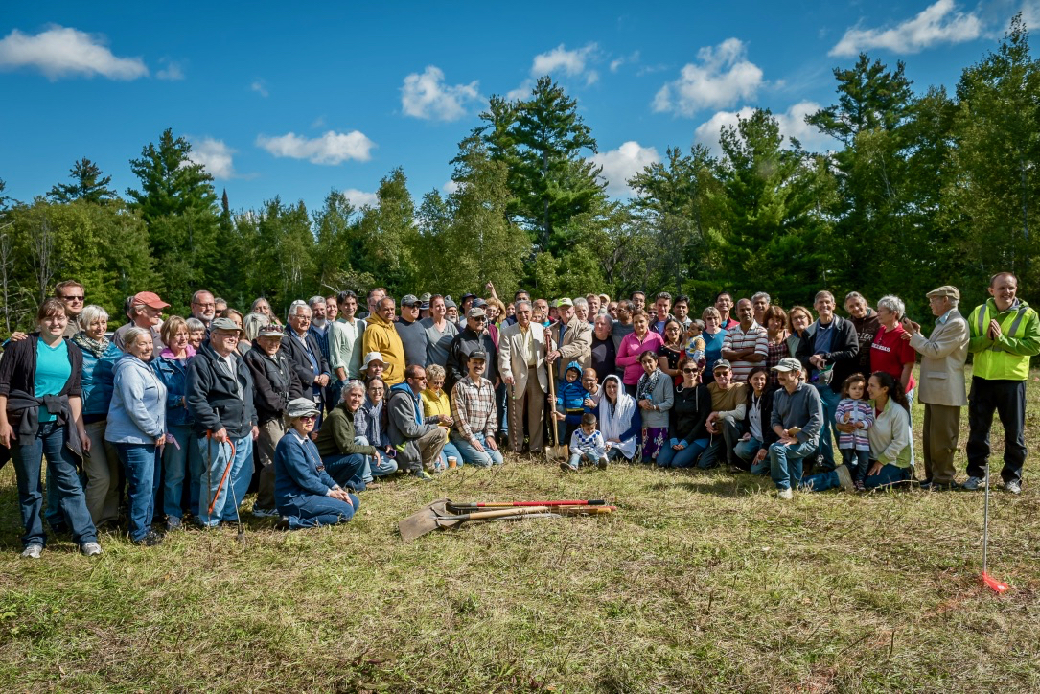 We hope to see many of you at Mitti Seva on Monday, September 24, at 9:30am. Arrive a bit early, and have time to enjoy hot bread pakoras, chai, and coffee.
With warmest regards,
Paul Bauer
Chair of ISHA Building & Fund-Raising Committee