#25 – July 19, 2017 – The Food Crew!
Dear Friends,
Sevadars are sustained by love and devotion, but they also need to eat! The construction workers in Bruce are truly blessed to be supported by an amazing and dedicated team of skilled chefs, who prepare simple vegetarian meals and snacks for all.
Most of the food is prepared in the home of a local sevadar, who rises early to begin food preparations. The simple breakfast, which is delivered to the construction office at the work site, consists of coffee, tea, fresh juice, and cereal.
Some of the food is locally grown, by both local sevadars and local farms. At this time of year, the farms are teeming with greens, fruits, and fresh dairy. Plus, several of the local sevadars have kale, spinach, parsley, basin, mint, tarragon, oregano, and marjoram growing in their gardens. Much of which is used to make fresh juices, salads, and soups.
Work ceases at lunch time, and all of the volunteers gather to dine together in the ISHA office. Sunday's menu was bell peppers stuffed with brown rice, raisins, nuts, and sauces over the top, with a fresh salad and Indian dal!
In the heat of the day, workers welcome an afternoon snack of fresh fruit salad and cold watermelon.
One of our "lunch ladies" writes: "Everybody here is filled with love and devotion for Ishwar, as well as feeling rich with a special spiritual desire to bring their own special skills to this seva project to help it manifest into reality."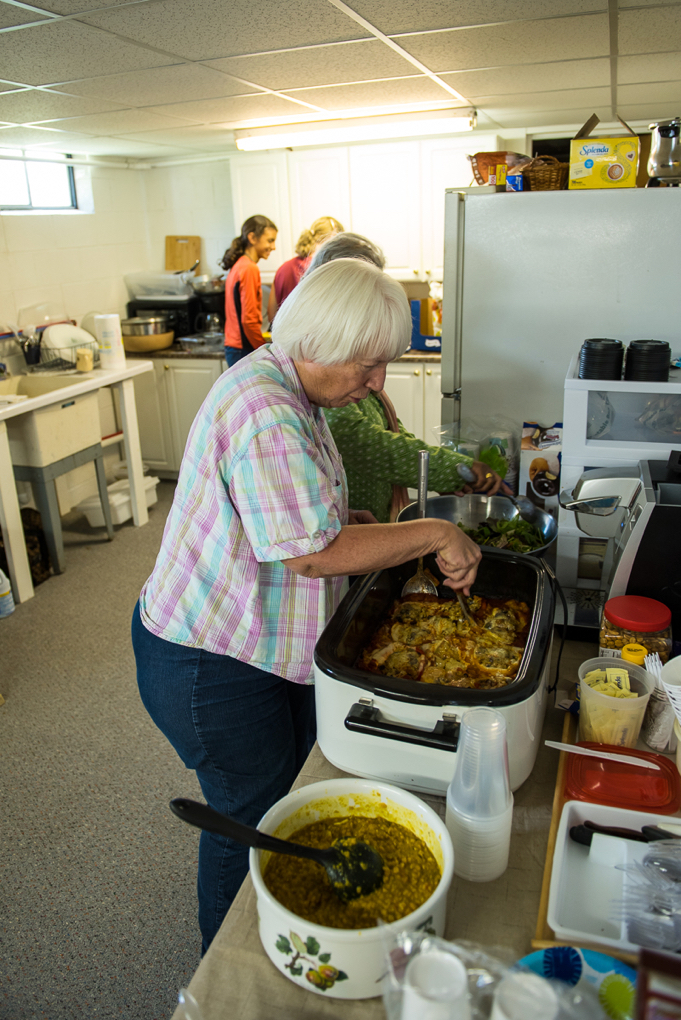 The Awesome Kitchen Crew!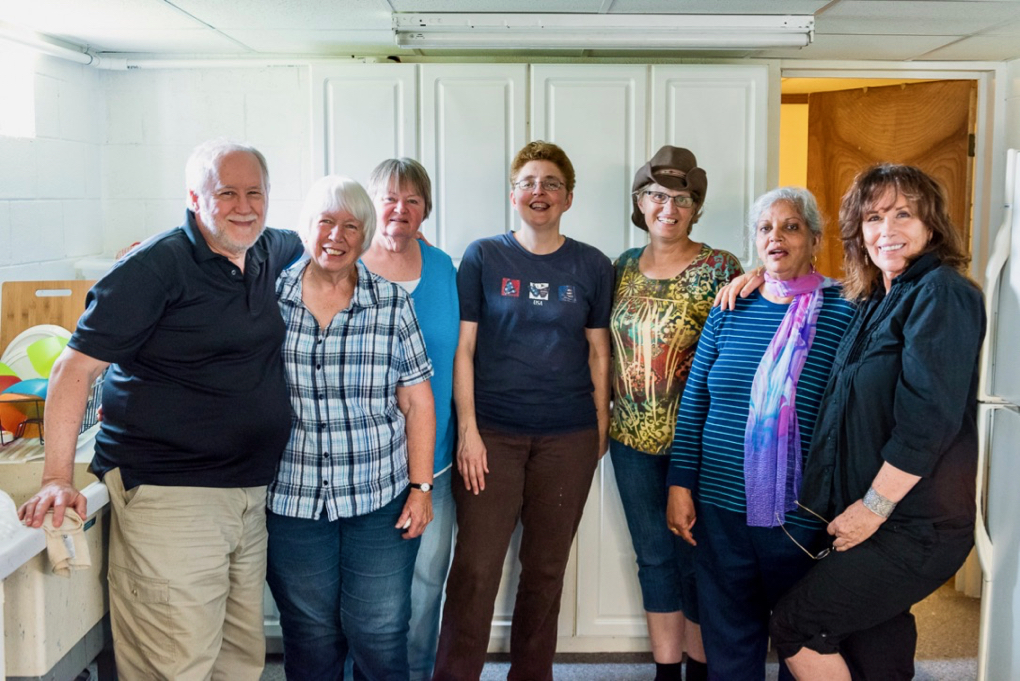 Sevadars gathering for a meal at ISHA headquarters in Bruce, Wisconsin, July 16, 2017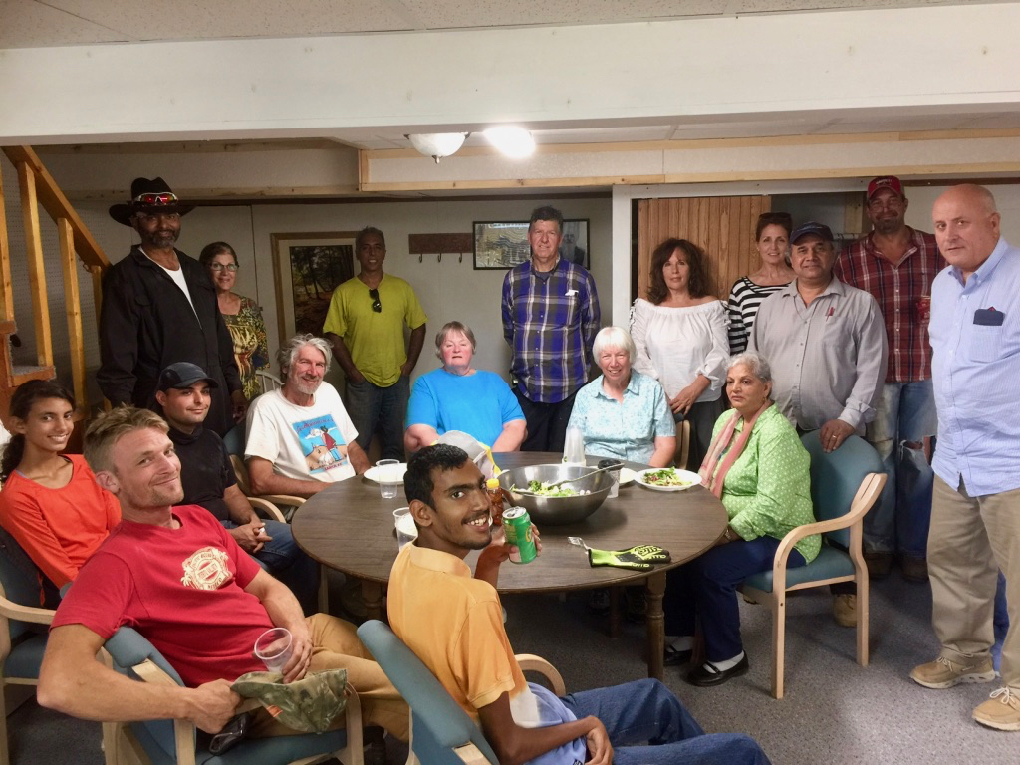 With Warmest Regards,
Paul Bauer
Chair of ISHA Building & Fund-Raising Committee