#94 – June 18, 2019 – Let's Plant MORE Vegetables!
Dear Friends,
Many more vegetables have been planted in Ishwar's dera gala garden in Wisconsin.
Three varieties of potatoes were selected this year.
Dark Red Norland – Round to oblong, red-skinned tubers have white flesh, store well, and are excellent for roasting and boiling.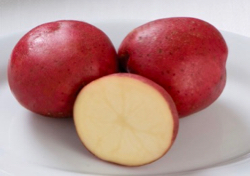 Elba – Large round tubers with buff skin, white flesh, and excellent flavor.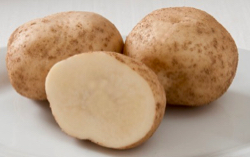 Satina – Specialty variety with yellow skin and yellow, buttery-flavored flesh.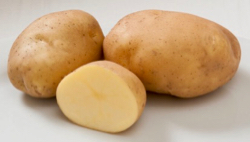 Prior to planting, the seed potatoes were cut in half, and placed in the sun until the eyes sprouted. Then, they're headed to the garden.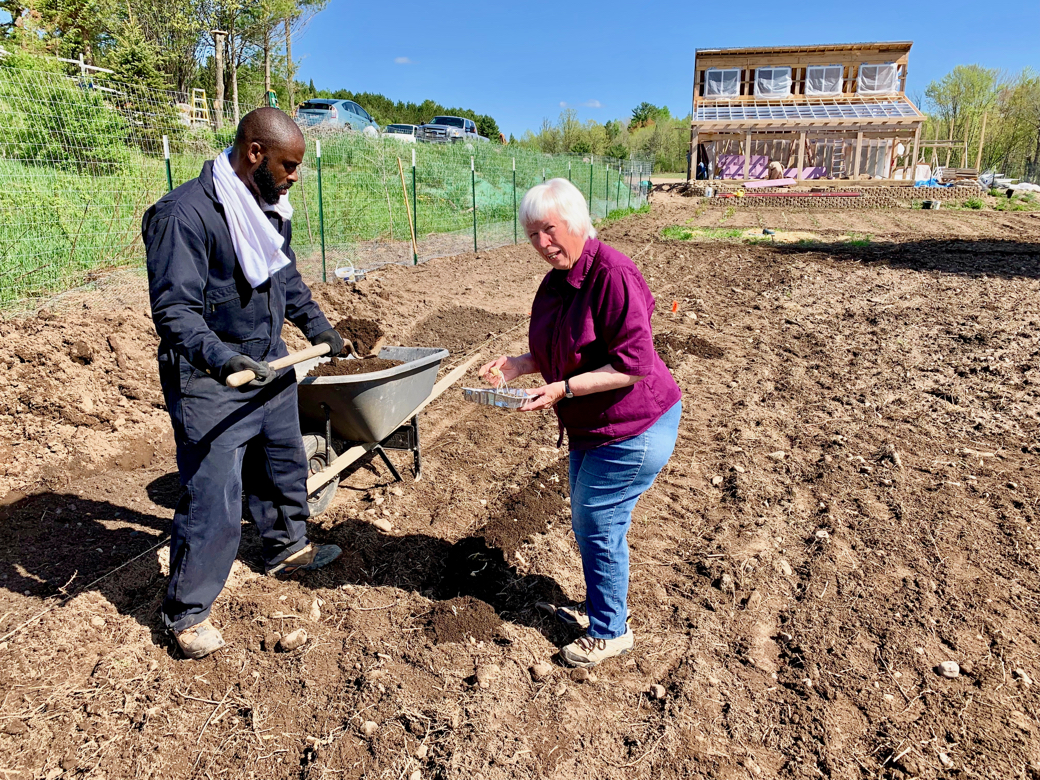 Each spud was lovingly placed on a row of that fine local compost. The sevadars planted about 150 potato plants!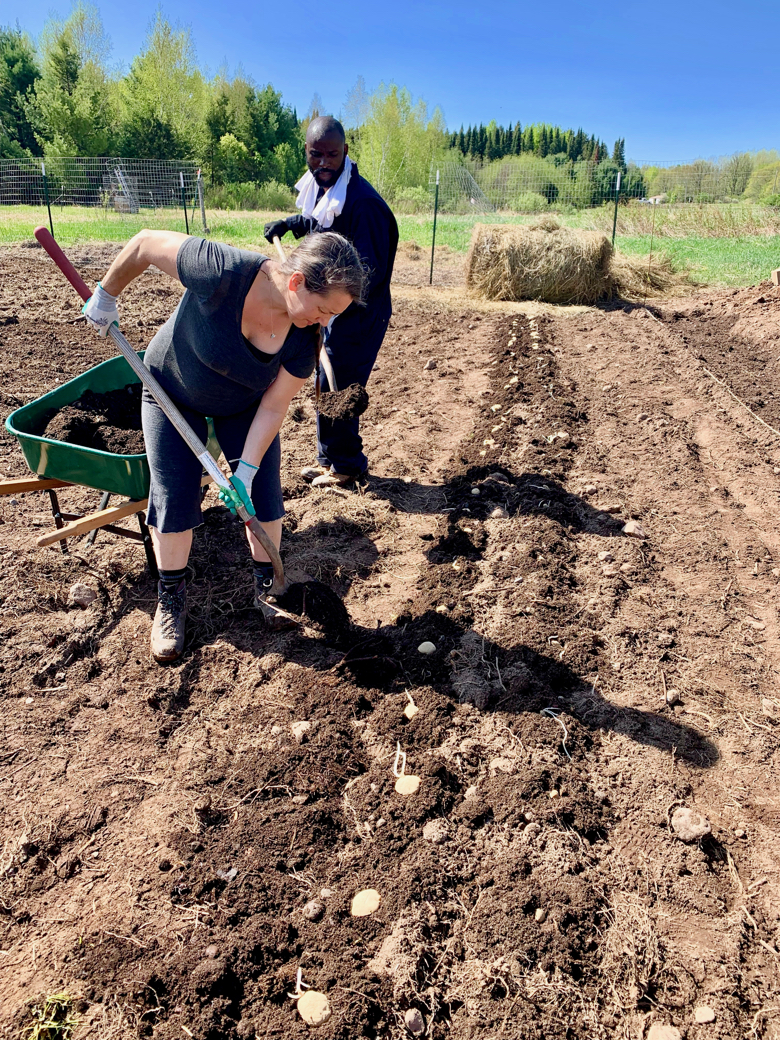 Rather than burying the potato seeds, the expert gardeners rolled a thick mulch of grass hay over the rows. The potatoes plants will grow up through the straw, and the potatoes can be harvested in the summer simply by removing the mulch.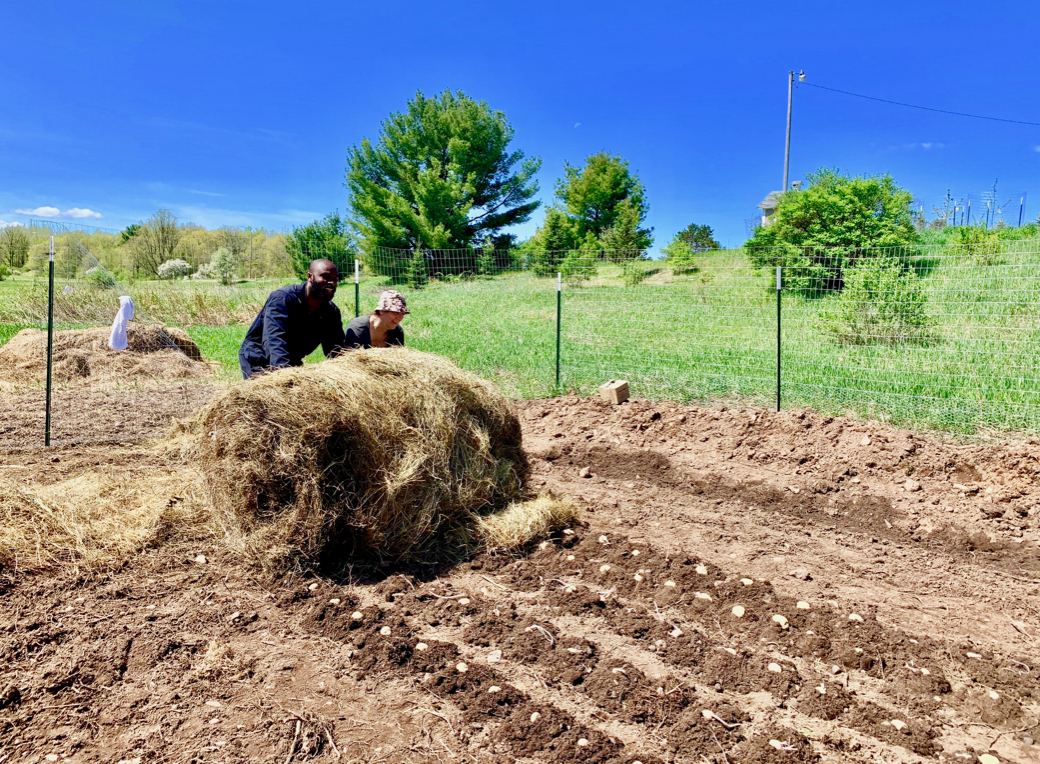 Don't forget about tomatoes … lots of tomatoes! This year, the gardeners chose 9 varieties:
Atomic Grape – Wildly colored cherry tomato with lavender and purple stripes that turn to olive-green, red, and brown/blue stripes when ripe.

Belgium – Huge, sweet fruits average 1 to 2 pounds.

Lime Green Salad – Compact plants yield lots of small, apple-green to yellow-green fruits with a tangy flavor.

Lucky Tiger Grape – Sweet and tangy, elongated 2" fruit is jewel-toned shades of green and red, with hints of gold.

Nebraska Wedding – The "ultimate love apple" is a stunning, round, orange, 4" tomato with a well-balanced flavor.

Pruden's Purple – An early Brandywine type, with large, smooth, dark-pink fruit.

Sunsugar Yellow – The ultimate cherry tomato, a golden-yellow beauty with incredible sugary-sweetness and flavor.

Valencia – Round, smooth, medium-sized, sunny-orange fruits are among the best for flavor and texture.

Wisconsin 55 – This local classic produces slicers that are great for fresh eating and popular for canning and stewing.
Every plant gets a generous helping of that local, black-gold compost!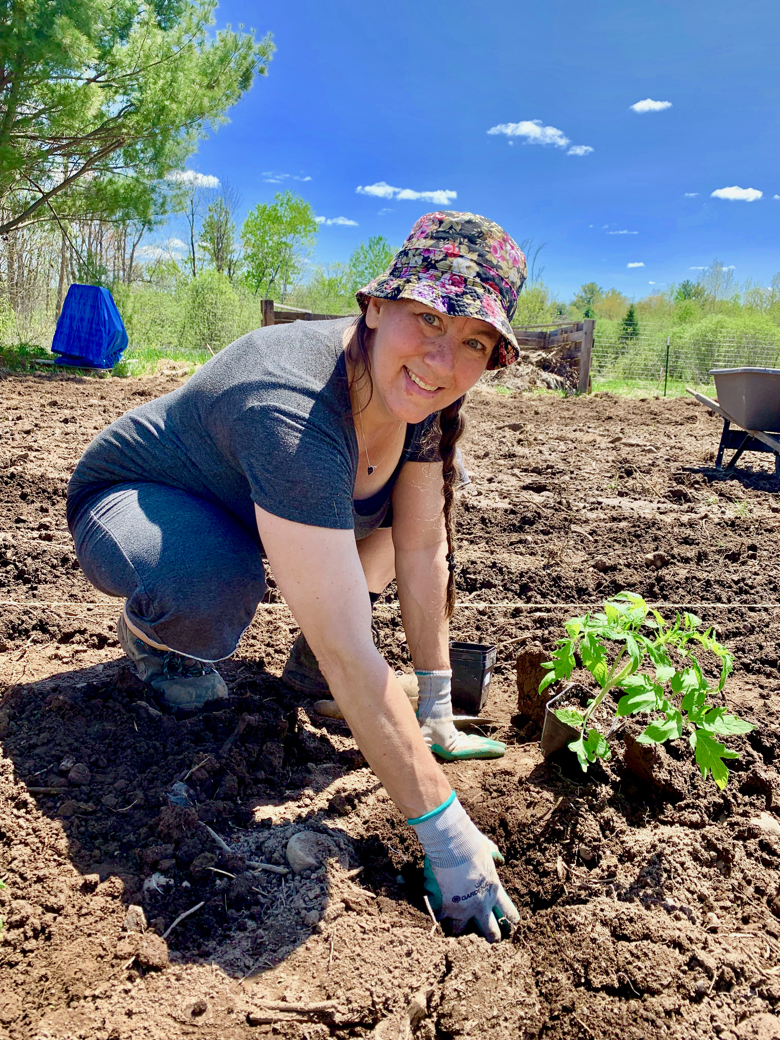 The lovely tomato seedlings are already tall and strong.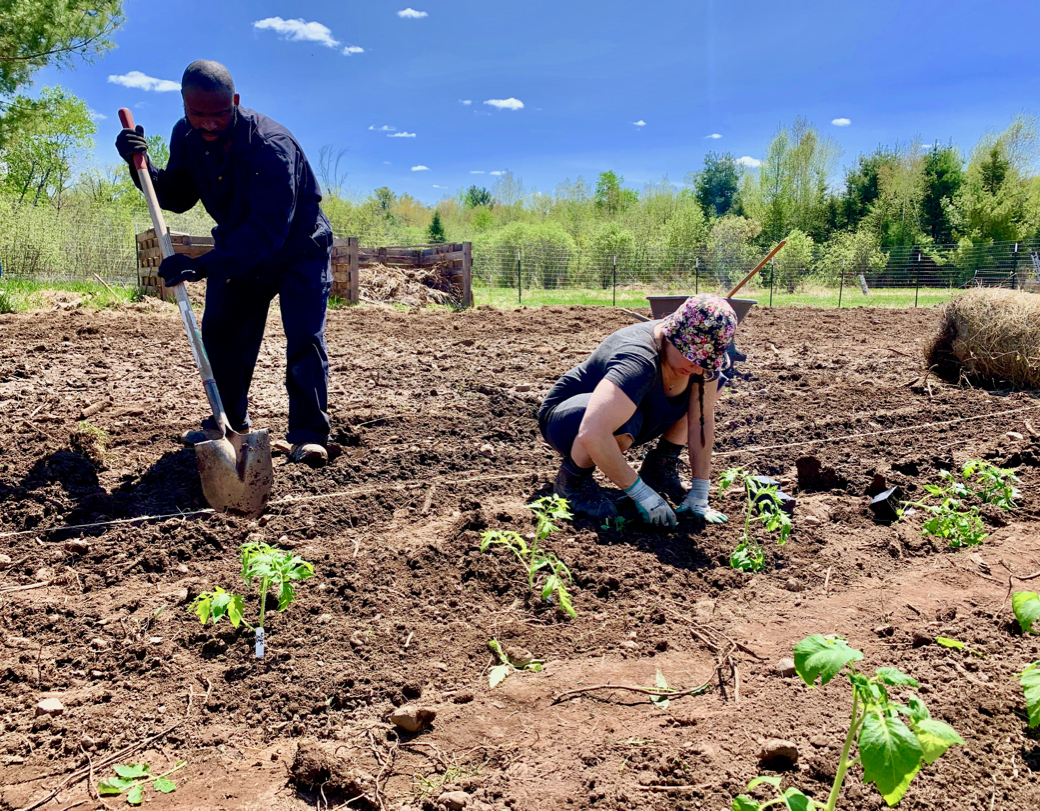 The 36 tomato plants are then mulched with a porous garden fabric, and given instructions to "grow with the flow!" The hay-mulched potato row can be seen in the background.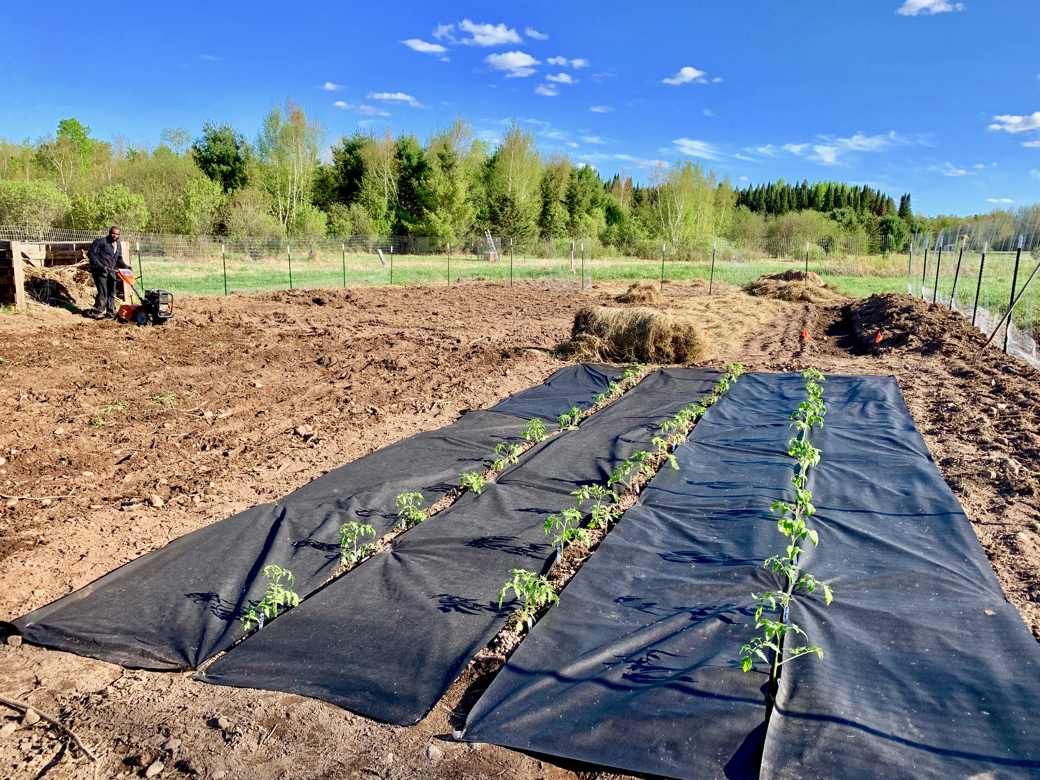 In the next blog, a very special vegetable is planted as a tribute to Ishwar's best friend!
With warmest regards,
Paul Bauer
Chair of ISHA Building & Fund-Raising Committee