#53 – June 14, 2018 – Planting the Garden!
Ishwar Ji's garden is planted!
A cheerful team of grubby volunteers spent two days in the dirt, planting an amazing variety of vegetables and flowers. This garden is based on the gardens that existed in the early days of the dera in Beas, India, where the vegetables were grown to feed sevadars. Ishwar Ji says that he remembers the potatoes, spinach, and okra coming out of Great Master's gardens!
In a similar way, the vegetables grown in the Bruce garden will be used to feed the volunteers whose love and devotion for Ishwar Ji draws them to the ISHA land in Wisconsin.
The soil is prepared, and the fence is up, so now the fun begins! But first, our local experts must develop a plan for planting the nearly 50 varieties of vegetables.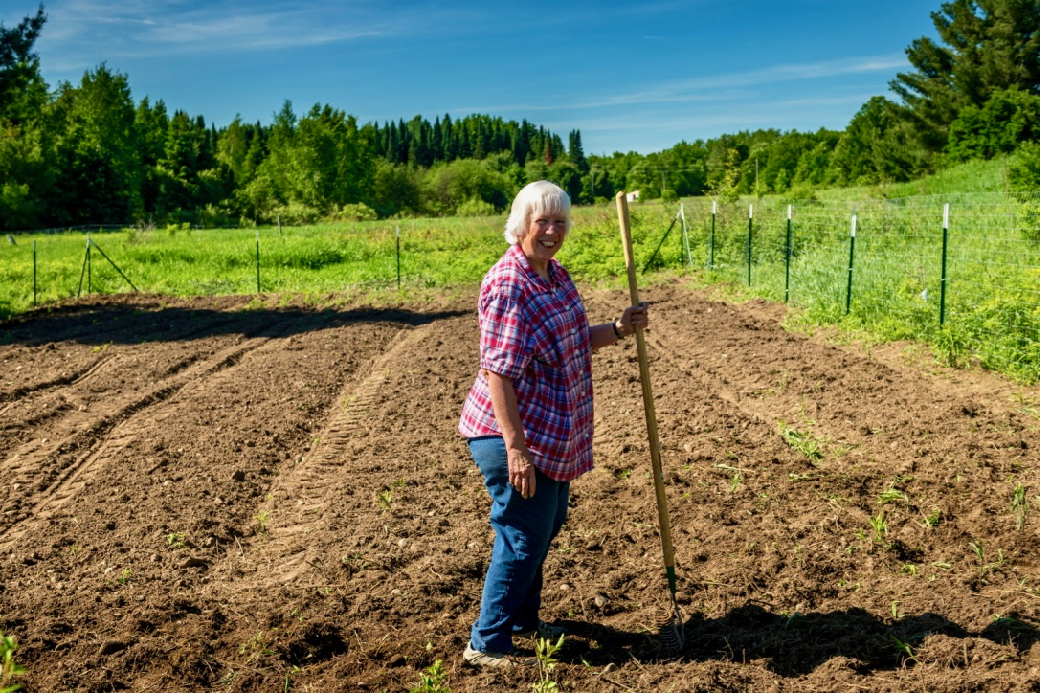 Aloo Gobi, anyone? These gardeners are planting Yukon Gold Potatoes in two long rows.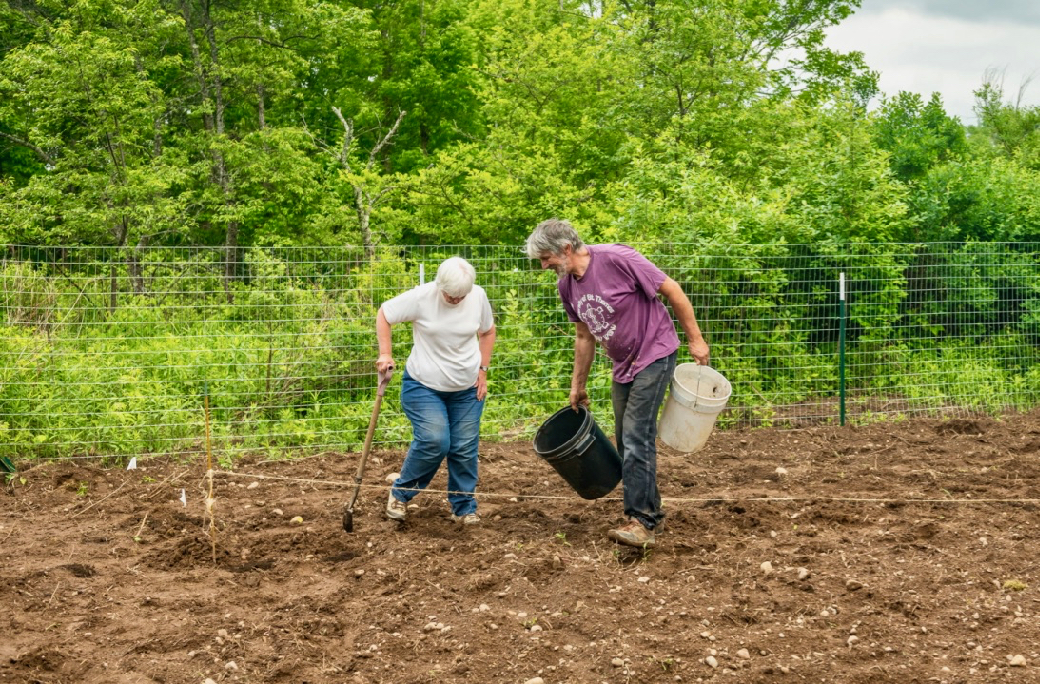 The potato plot and the corn rows are covered with mulch.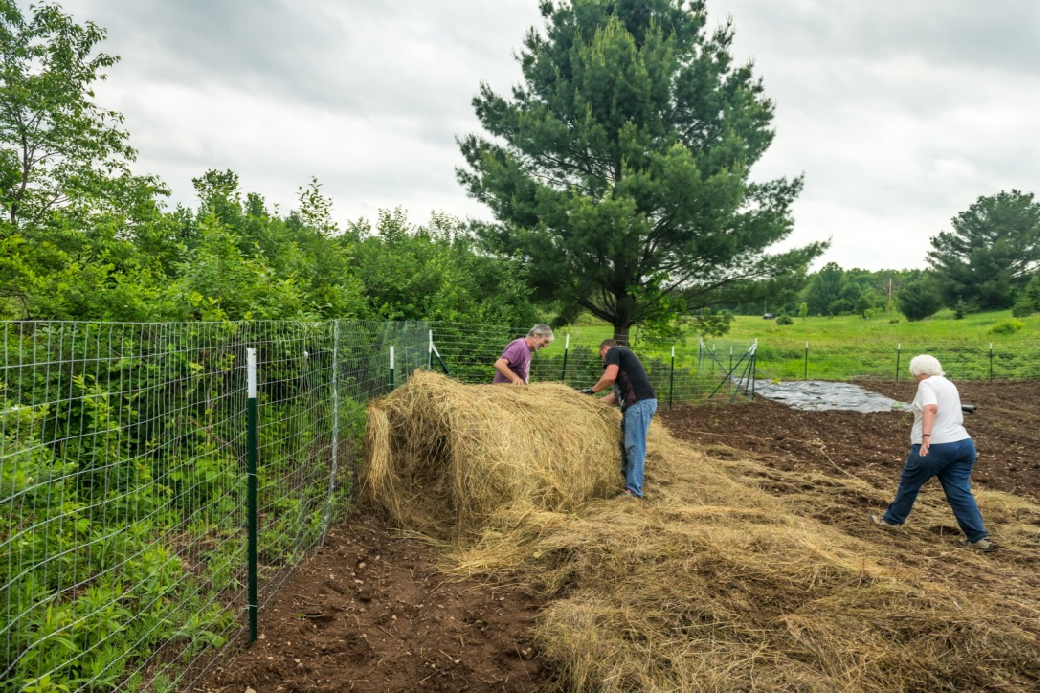 Stay on the Path! Rows are made straight by following the string line.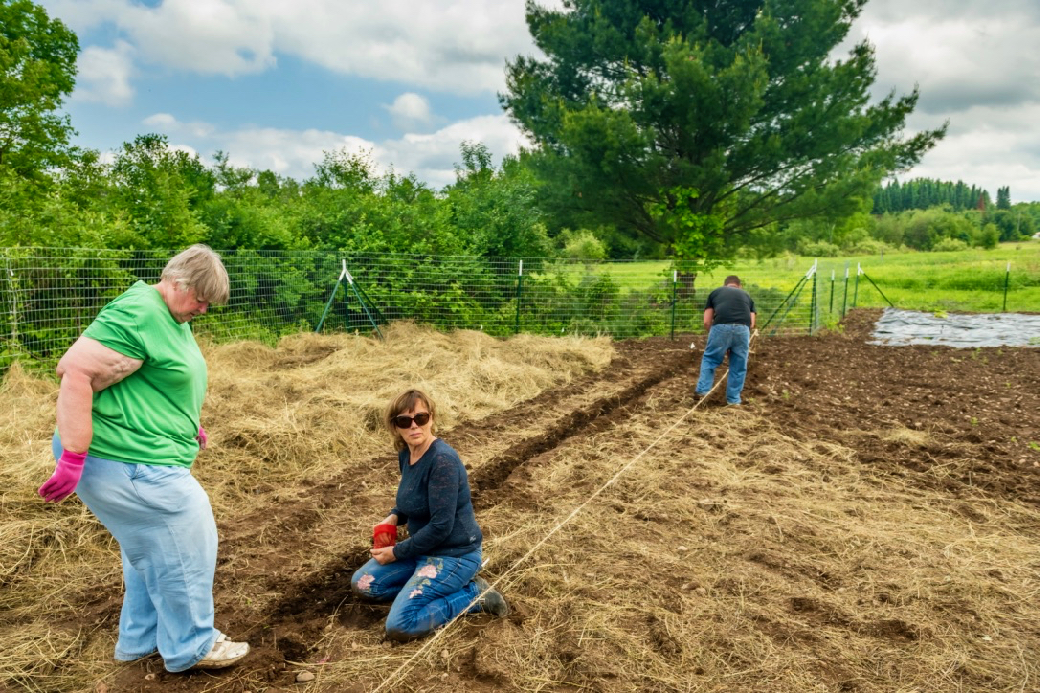 The joy of gardening seva!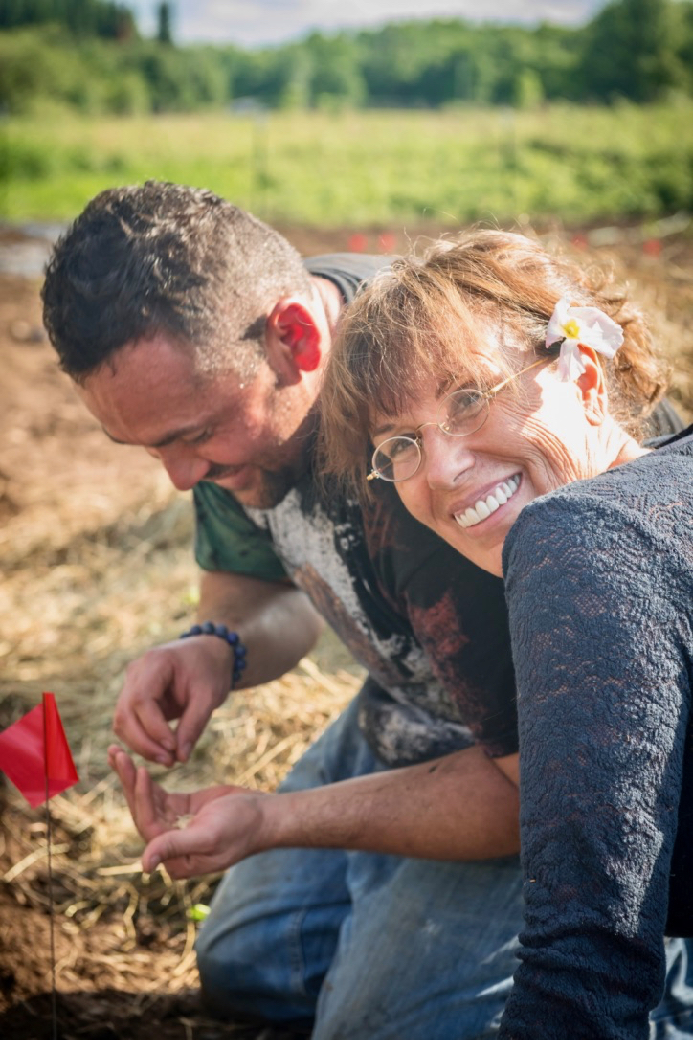 How about some Gobi Masala? Many of the seedlings, including the cauliflower, were planted in holes cut in black

landscape fabric. This will help protect them from the weeds, and from drought.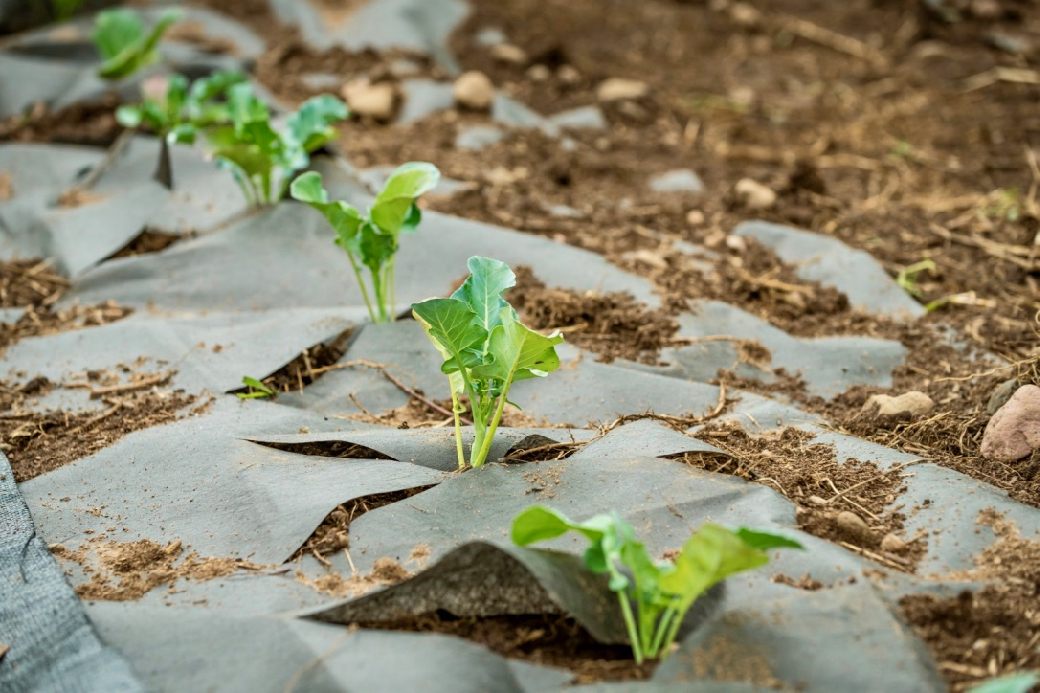 In go these lovely little seedlings, which one day may be served up as broccoli curry! Some of the plants were seedlings grown by this local gardener. Some other plants were purchased at a local greenhouse. And the rest of the vegetables were planted as seeds.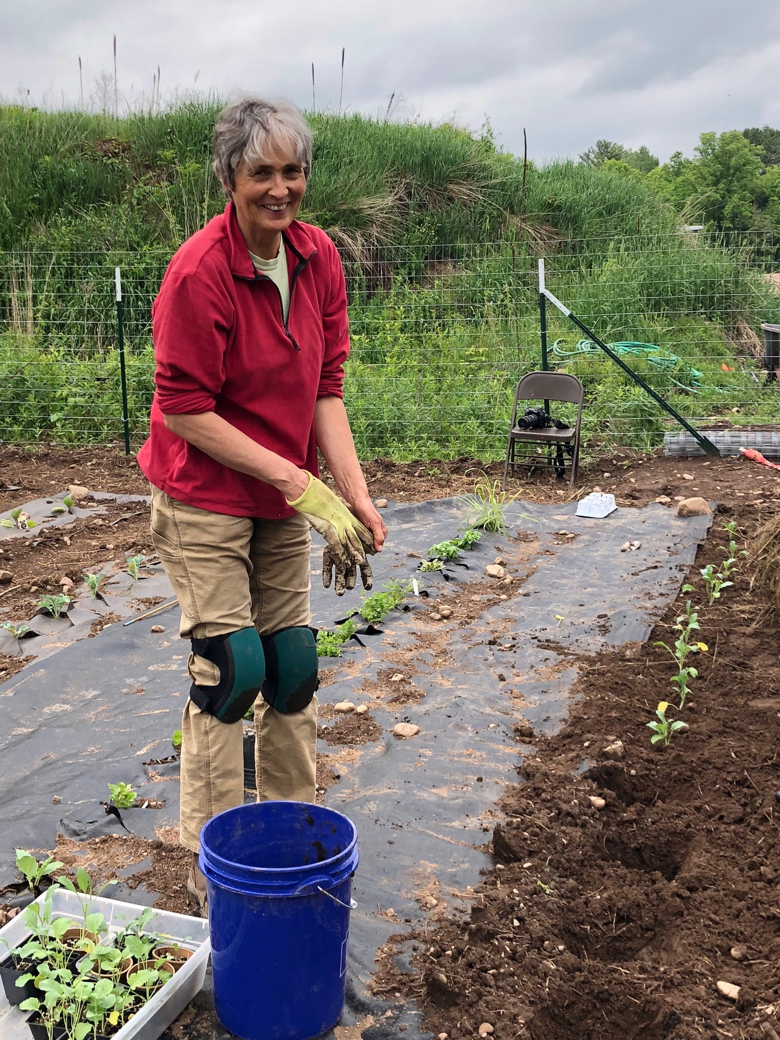 The gardeners installed some extra fencing inside the garden as a trellis for the snap peas, pole beans, and cucumbers to climb.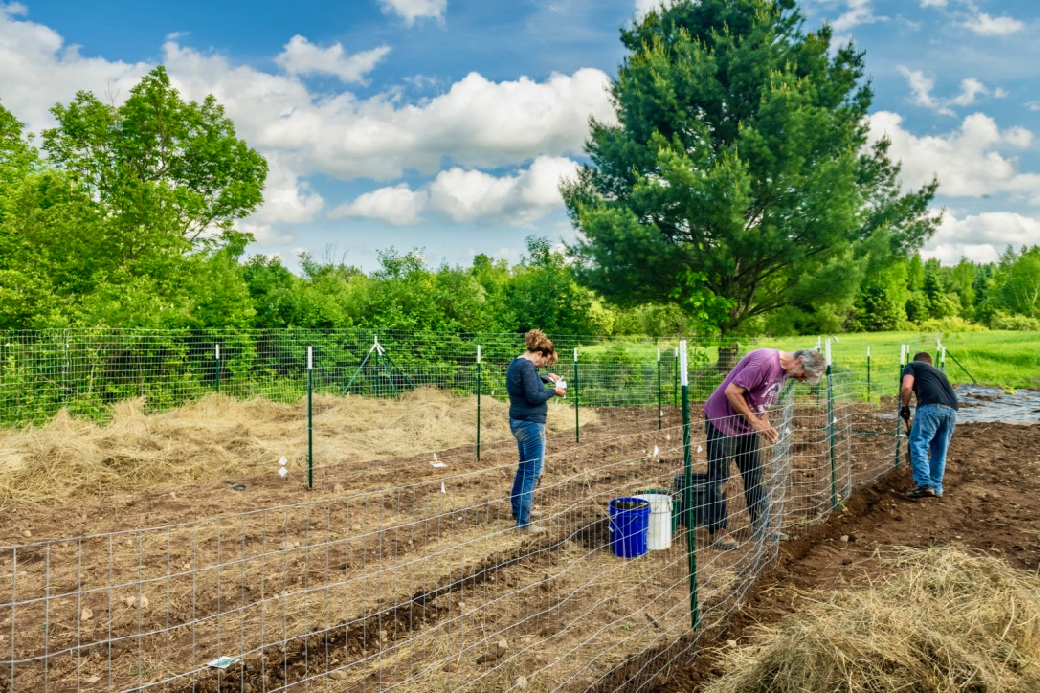 Love and Devotion! After a long day of work, and after shedding their shoes, these grubby gardeners are one with the hallowed earth.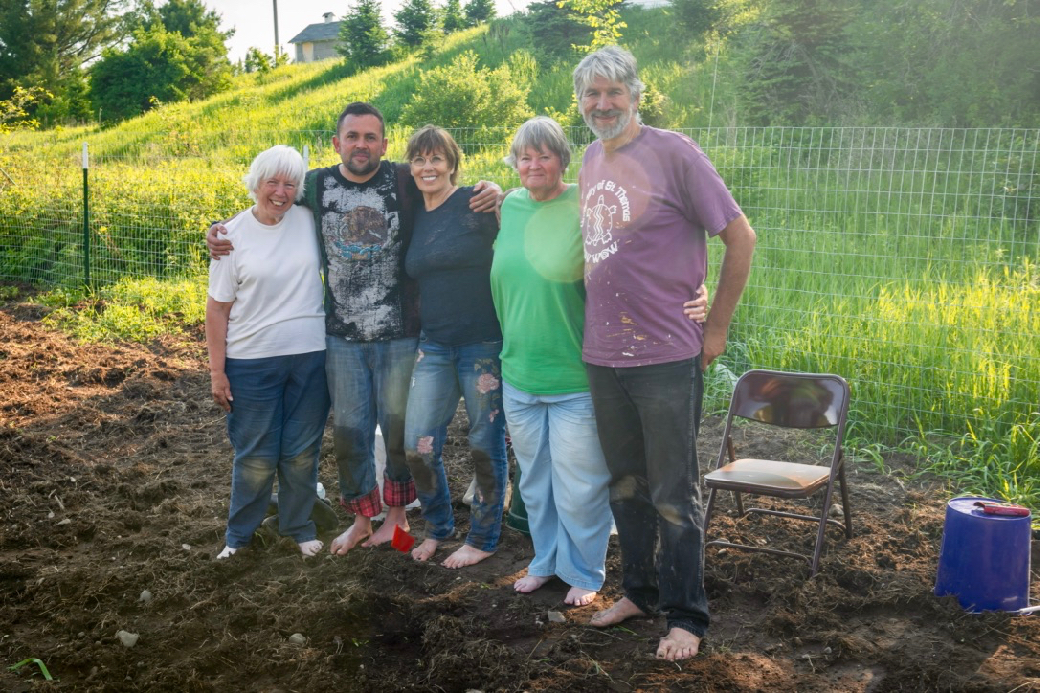 And now we wait for Ishwar Ji's bounty to grow!
Here is a complete list of the seeds and plants that were set in Ishwar Ji's garden:
Basil plants – 4
Beans – Bush – Christmas Lima
Beans – Bush –Blue Lake
Beans – Bush – Derby
Beans – Bush – Golden Rod
Beans – Bush – Pinto
Beans – Bush – Purple (from neighbor)
Beans – Pole – Emerite
Beans – Pole – Lazy Wife
Beets – Forono
Bok Choy
Broccoli plants – 1 row
Cantaloupe – 1 plant
Carrots – Yaya
Collards – Ole Timey Blue
Corn – Sacred Green (from 2000-year-old Tennessee Corn)
Cucumber – Marketmore
Cucumber – Sweeter Yet Hybrid
Cucumber – Satsuki Madori
Cucumber – Pickling variety (from neighbor farmer)
Fennel plants
Kale plants – 1.5 rows
Lemon Grass – 1 plant
Lettuce seeds – Calmar
Onion – Red – 100 Sets
Oregano plant
Parsley plants – 2 varieties
Peppers – Hot and Sweet varieties
Potatoes – Yukon Gold – 2 rows
Pumpkin – Hull-less (from friends)
Snap Peas – Sugar Ann
Spinach – Red Malabar
Squash – Summer – Yellow Crookneck
Squash – Winter – Early Butternut Hybrid
Squash – Winter – Red Kuri
Swiss Chard – Peppermint
Tomato plants – Celebrity
Tomato plants – Sun Gold Cherry
Tomato plants — Prudence Purple
Tomato plants – Roma variety
Tomato plants – Green Zebra
Tomato plants – Miscellaneous
Thyme plant
Watermelon plant
Zucchini plant
Sunflowers and other flowers
Stay tuned for regular garden updates during the next few months.

To register as an ISHA volunteer and discover the ways in which you can help, please visit ISHA's website at

https://ishanews.volunteermatrix.com/

, then select "NEW VOLUNTEER REGISTRATION" near the top of the page and create your login and profile.
With warmest regards,
Paul Bauer
Chair of ISHA Building & Fund-Raising Committee