#52 – June 11, 2018 – The Organic Garden Plan!
It's been a big week at the ISHA property in Wisconsin. As summer approaches, a team of hardy volunteers has finished preparations for the ISHA vegetable garden.
The garden is located at the south end of the property, next to the large retention pond. It is nearly 4000 square feet in size (50′ x 80')
,
and blessed with gorgeous, dark, loamy soil. This garden will be managed using organic principles, without any pesticides and herbicides, so an important part of the plan is to begin to build a healthy soil that is rich in nutrients and beneficial microbes.
The first task was to spread compost on the garden. This decomposed, organic material was produced on a local farm, and contributed by a friend of Ishwar Ji. Compost is a fantastic soil conditioner, rich in nutrients, and essential for building healthy soil and growing pest-resistant crops.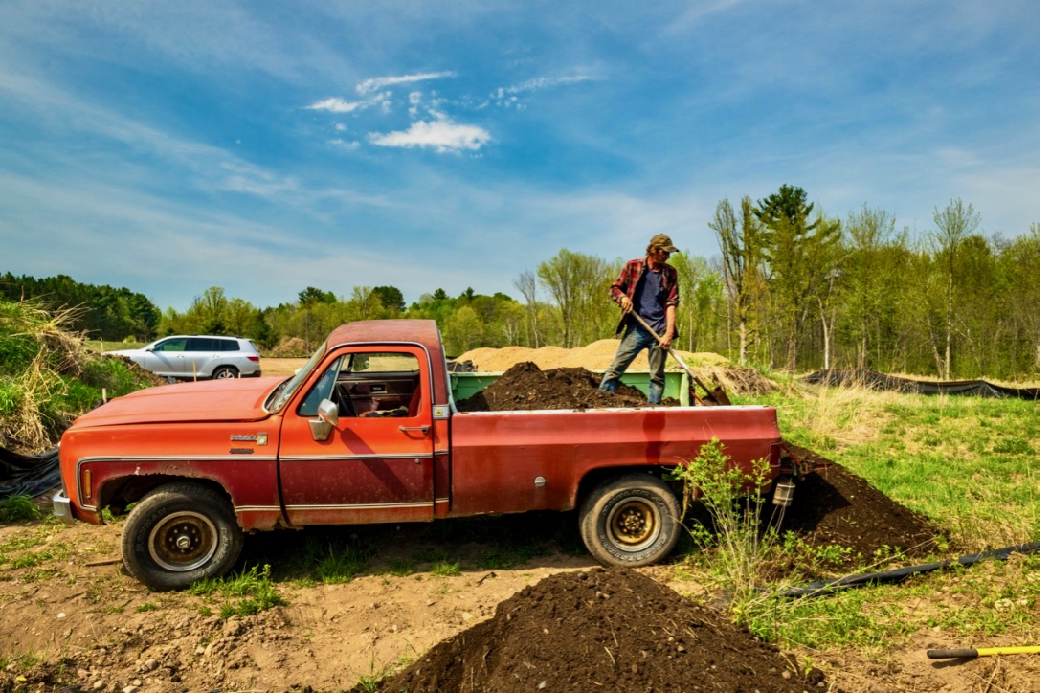 Next, another neighborhood farmer volunteered his tractor-mounted rototiller to evenly mix the compost into the garden soil.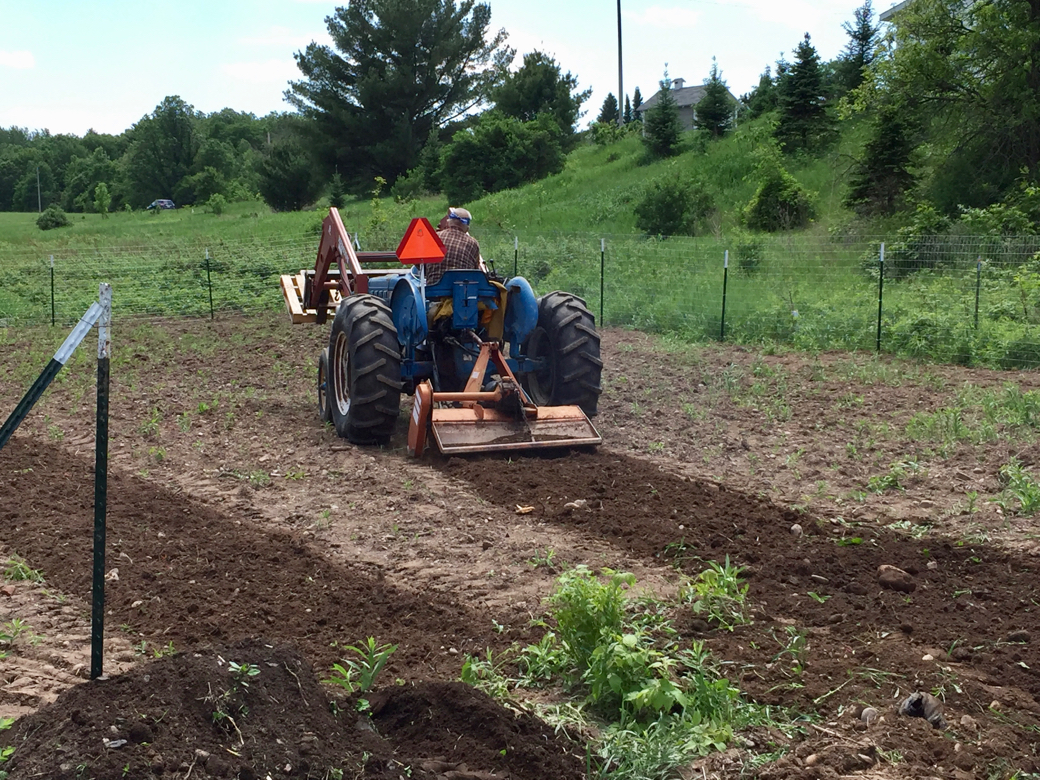 The rototiller also breaks up clumps in the soil and eliminates many of the small weeds.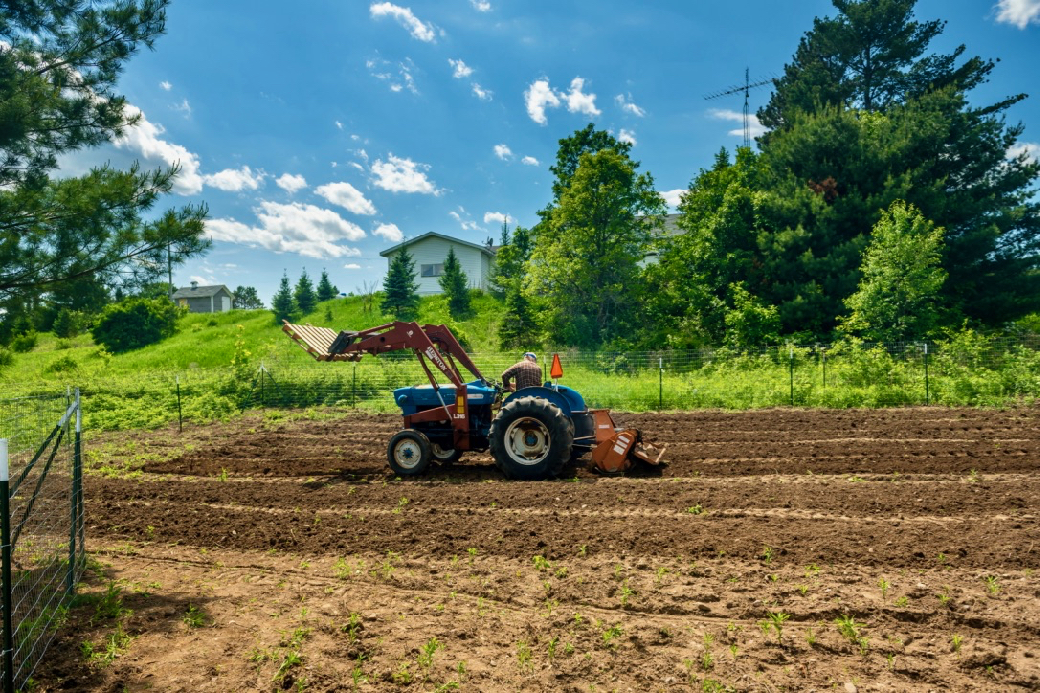 Next, a huge, round bale of hay was delivered to the garden plot on the back of a tractor. This hay will be spread over parts of the garden to make mulch, which helps the soil retain moisture and inhibit the growth of weeds.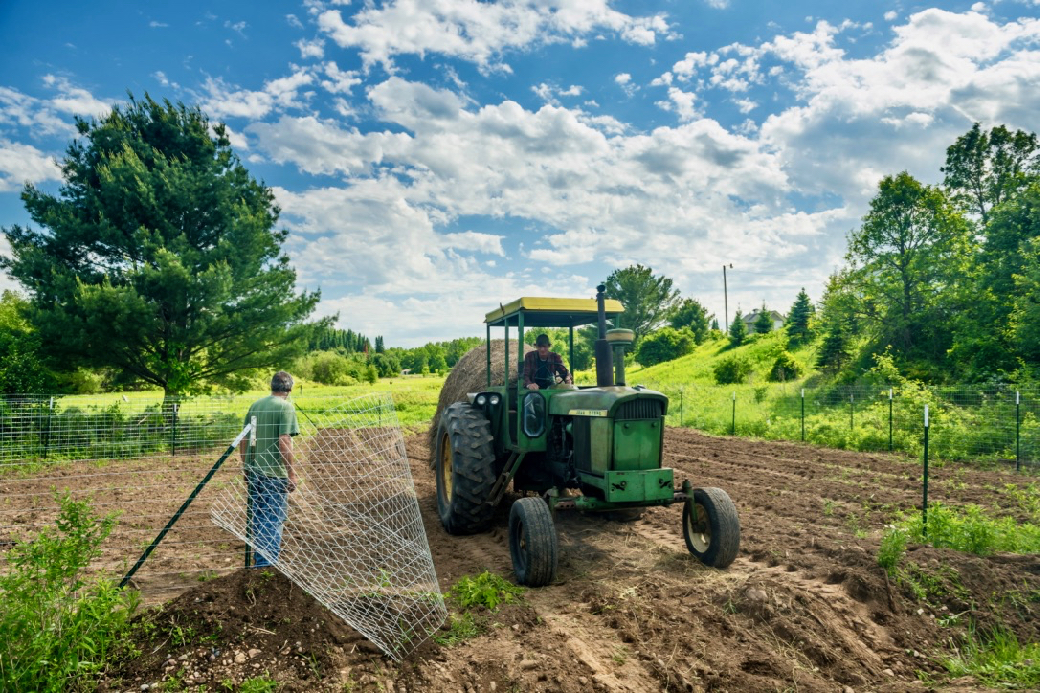 As the work on the soil proceeded, a team of volunteers installed a fence around the entire garden plot. Here they are pounding in the steel posts.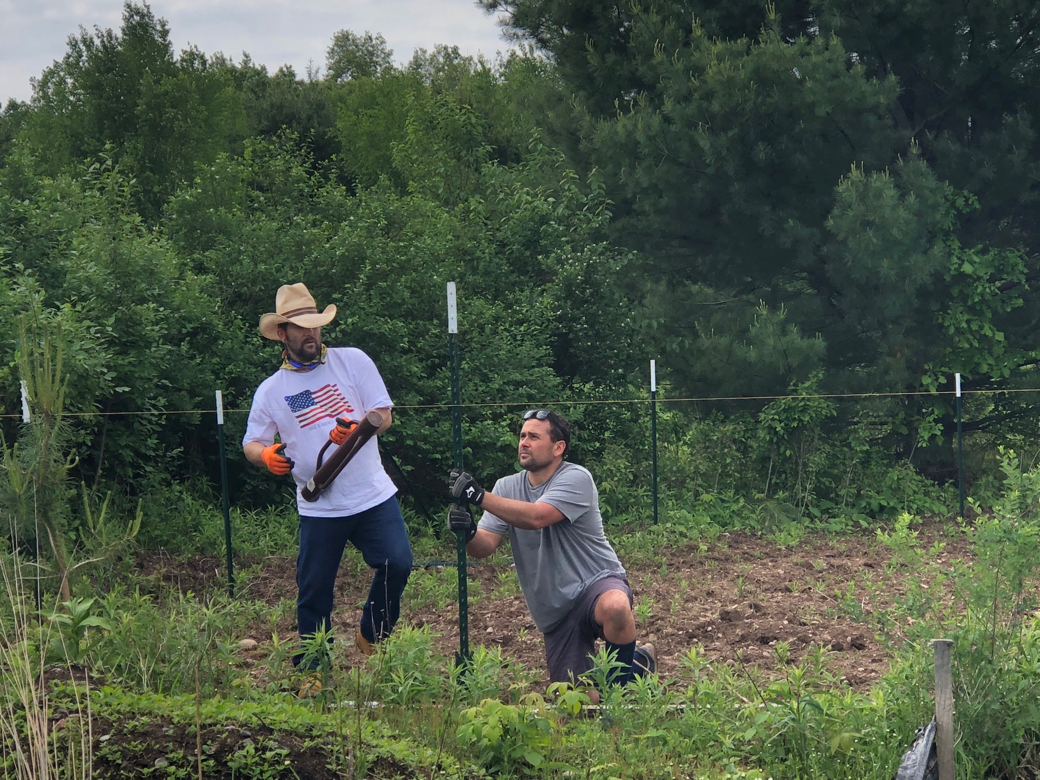 And here they are stringing the 5-foot fencing, designed to (hopefully) keep rabbits and deer from eating too much of the garden bounty.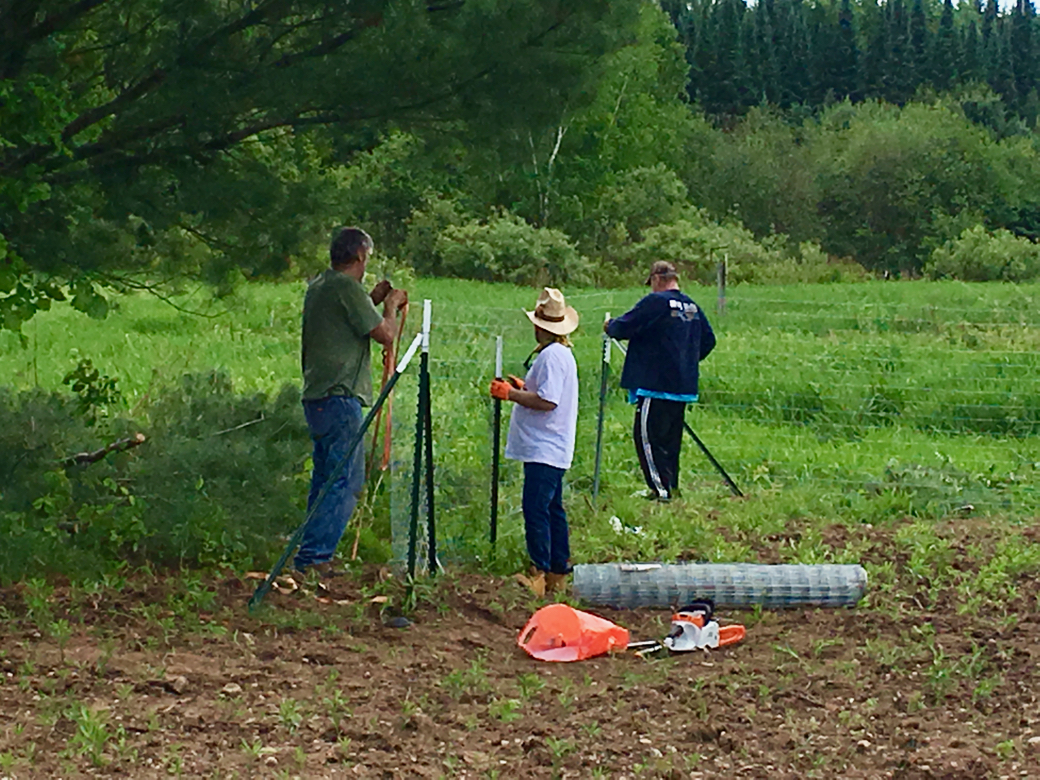 An overview of Ishwar Ji's gala garden. Incredibly, to prepare this lovely plot, the only expense has been the cost of the fencing! All of the other materials and labor were contributed as seva!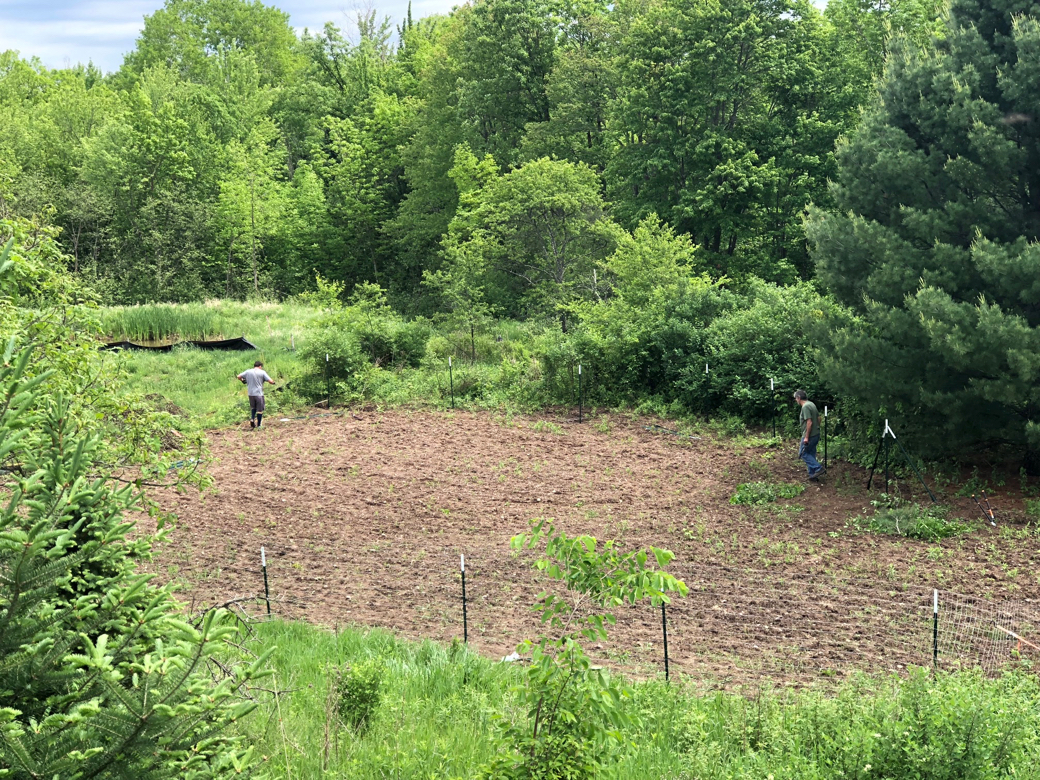 In the next blog, the garden is planted!
With warmest regards,
Paul Bauer
Chair of ISHA Building & Fund-Raising Committee