#38 – September 23, 2017 – Another (Wet) Blessing from Above!
Dear Friends,
Yesterday was an electrifying day on ISHA Hill, when a tremendous thunderstorm unexpectedly arrived to deliver an amazing blessing of water from above. Sevadars working on the Dome excavation were thrilled by the magical display of light and liquid. The timing of the storm was absolutely perfect, as the excavator operator had just finished digging out the kitchen area on the north side of the basement.
And then it was lunch time. And when the sevadars later emerged from the lunch room, the storm had passed, having scrubbed clean the air and the land. The rest of the day was clear and calm, like heaven on earth.
Here are some images from yesterday:
The radar map, showing location of The Dome on ISHA Hill as this mighty storm passed across northern Wisconsin.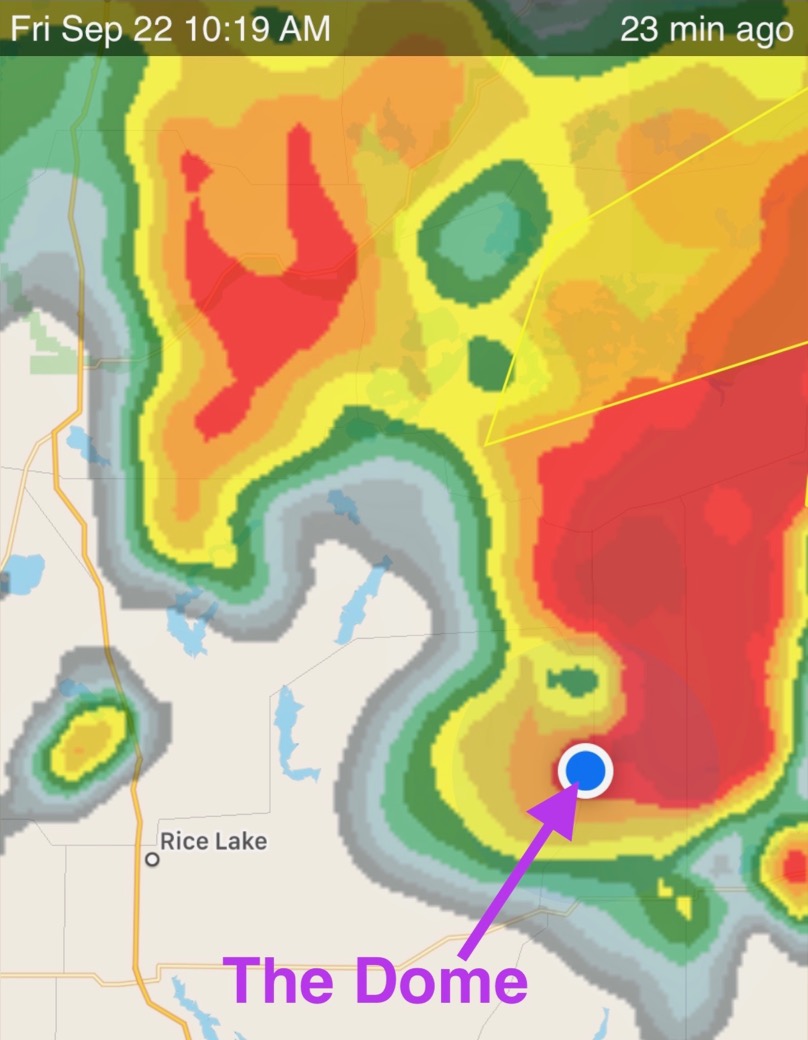 The bulldozer operator never stopped working.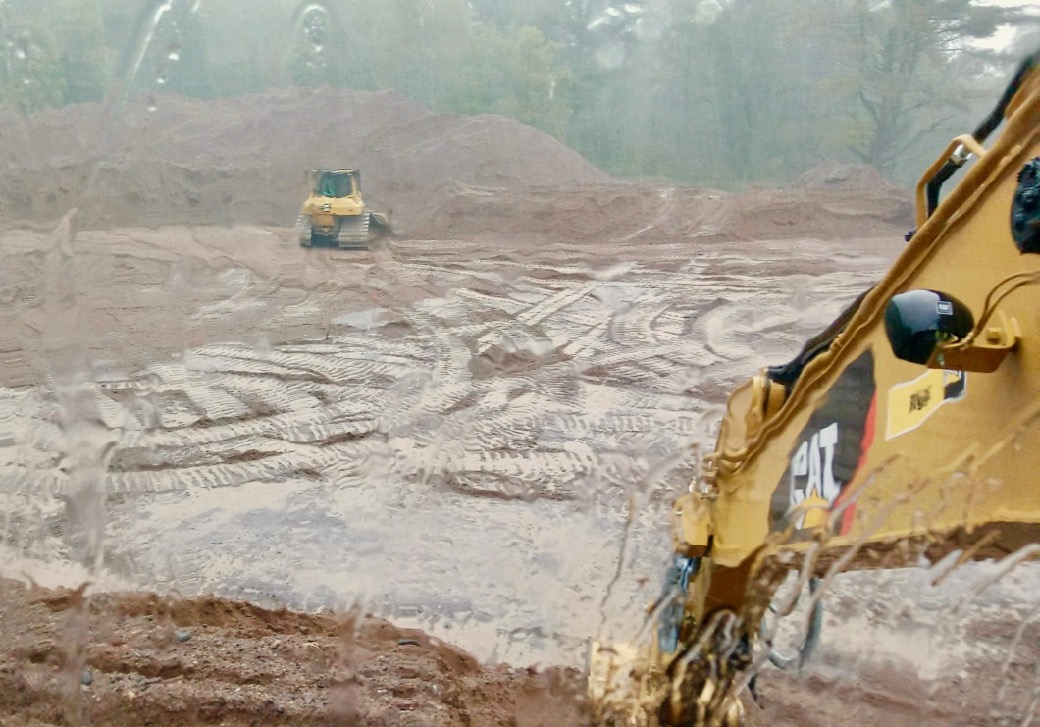 Dripping-wet sevadars wallowing in the blessings from above.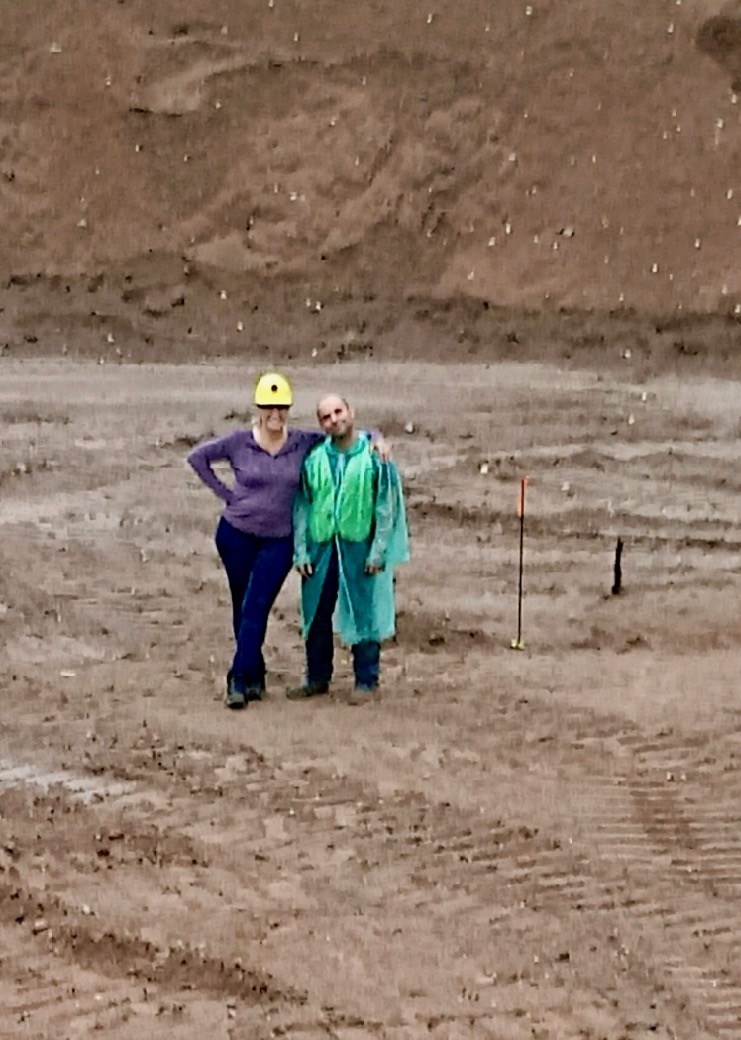 The view through the windshield of the excavator into the future Dome basement.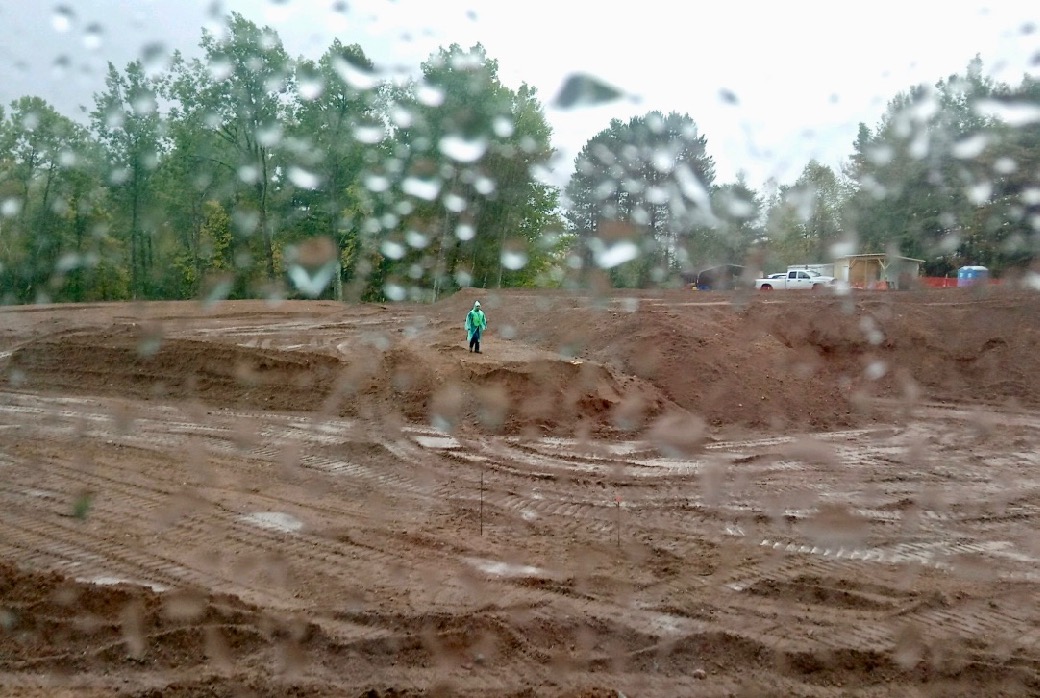 All of the aqueous plant and animal souls surely rejoiced as the rain replenished the water in the retaining ponds. These lovely ponds, which are designed to capture water running off of the construction site, are now full of frogs, tadpoles, and cattails.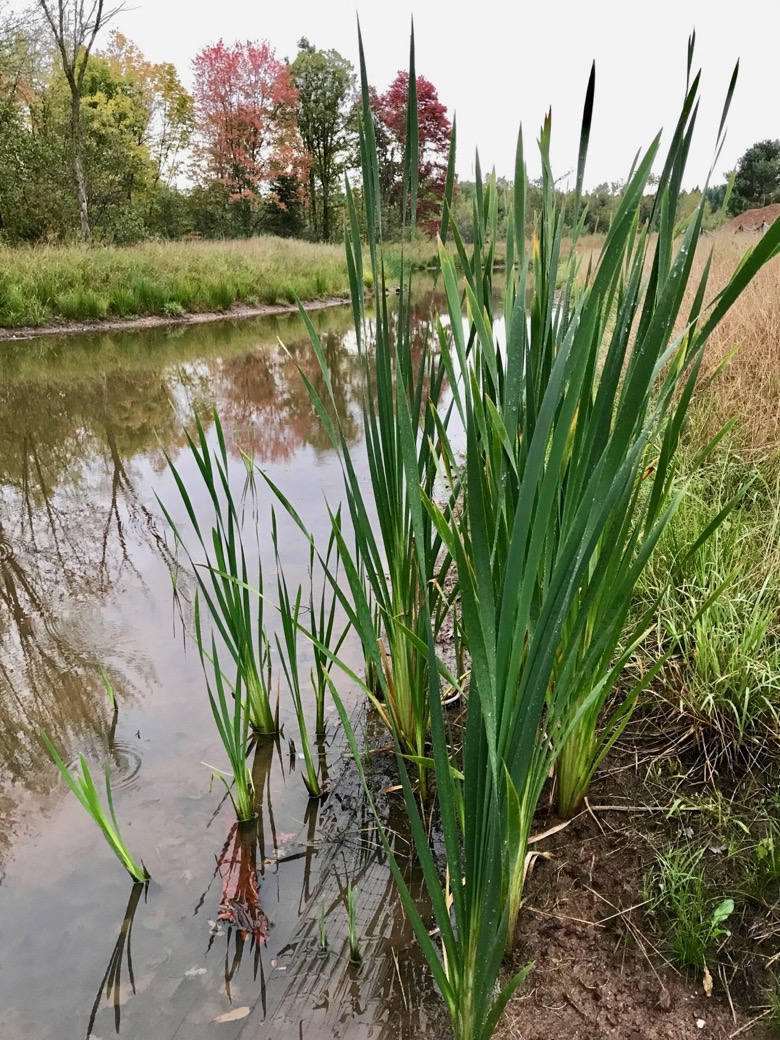 The Construction Chronicles will be taking a short vacation, as sevadars perform maintenance on the ISHA website. Be back soon, with more news from the Hill!
With warmest regards,
Paul Bauer
Chair of ISHA Building & Fund-Raising Committee