#71 – November 13, 2018 – The Shed Roof!
Dear Friends,
After the rain stopped, a handful of volunteers only had a few days to install the metal roof and seal the rest of the building in advance of the Wisconsin winter.
The first job was to remove the plastic tarp that covered the roof. Here, some acrobatic sevadars carefully work the enormous tarp loose from the wooden frame.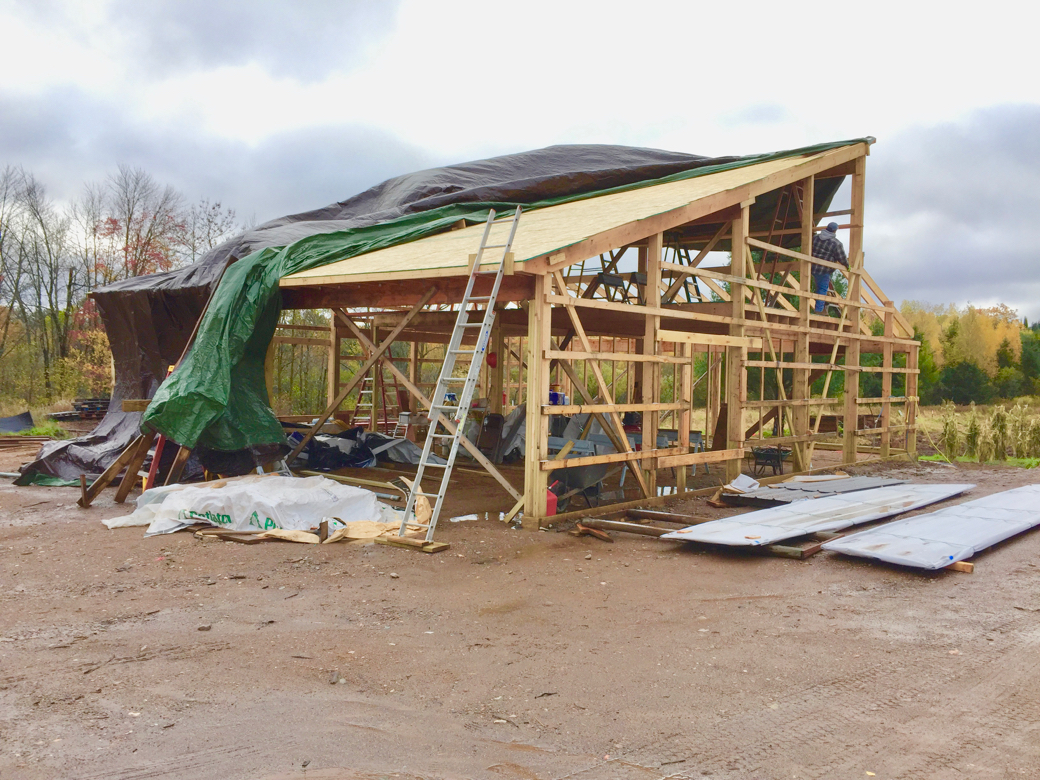 Once free, the tarp was neatly folded for later use. Not an easy job on a windy day!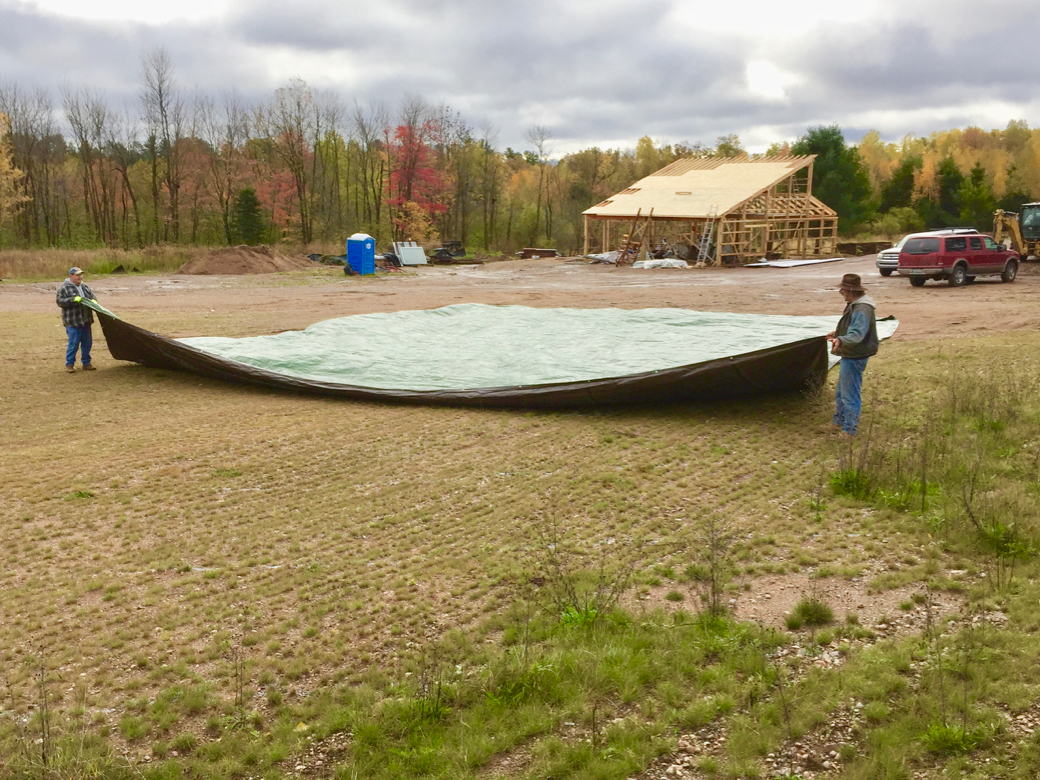 Having mastered the tarp, the triumphant sevadars enjoy a quiet moment.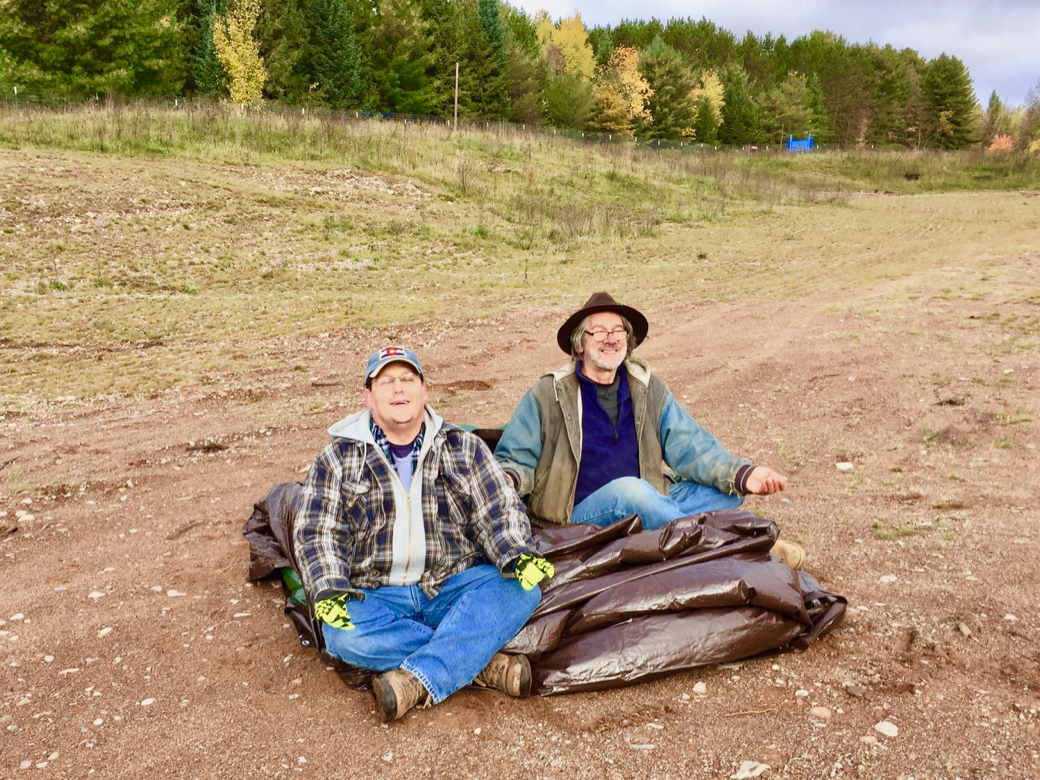 Before the roofing could begin, carpenters needed to finish attaching the wooden fascia (roof trim).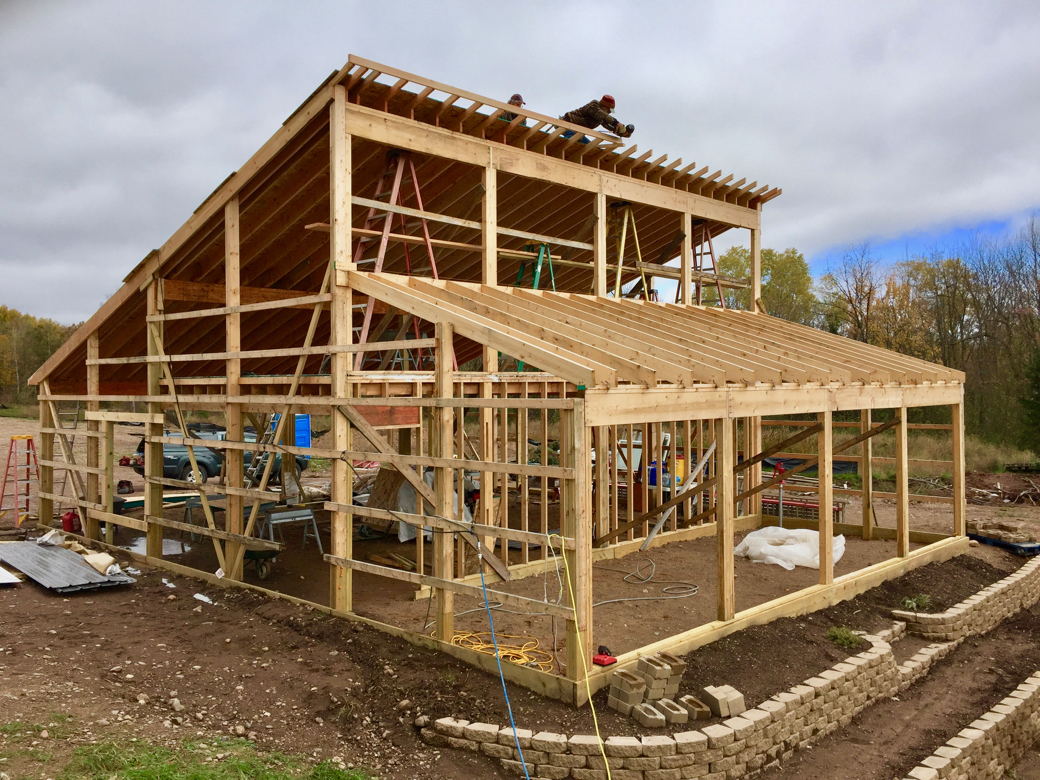 Before the metal is installed, a waterproof underlayment must be fastened over the plywood. The traditional underlayment is known as roof felt, which is similar to tar paper. On the Shed, we used some new technology, a coated woven synthetic roofing underlayment, which is 14 times stronger than felt, and much lighter and easier to install. These two rolls easily covered the entire roof.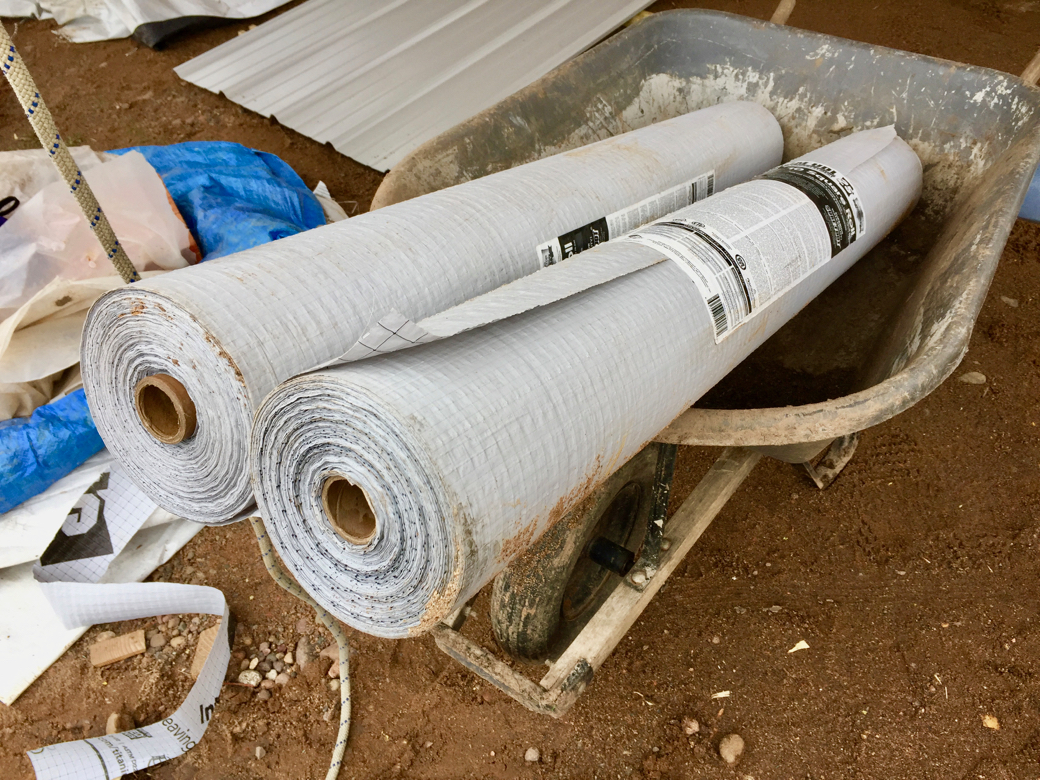 The synthetic underlayment also made our job much safer, as it possesses a slip-resistant, walking-surface technology that allows for easier steep-slope walk-ability, even in wet conditions. This characteristic was greatly appreciated by the workers, who found the wooden surface slippery from ice and water. Here, the sevadars have started to roll out and staple the hi-tech underlayment.
Metal panels are an excellent roofing material for the Wisconsin climate. When properly installed, a metal roof should last many decades, sealing out water, surviving high winds, and easily shedding snow. Metal roofing is nearly impervious to rain and snow because of the way the panels interlock, and because the surfaces are hard and slippery. Metal is also resistant to fire, mildew, insects, and rot. Our metal panels have a 40-year warranty. The 36-inch-wide panels can be installed quickly and easily. Compared to the weight of roofing tile at 7.50 pounds per square foot, metal roofing is lightweight, averaging only about 1 pound per square foot.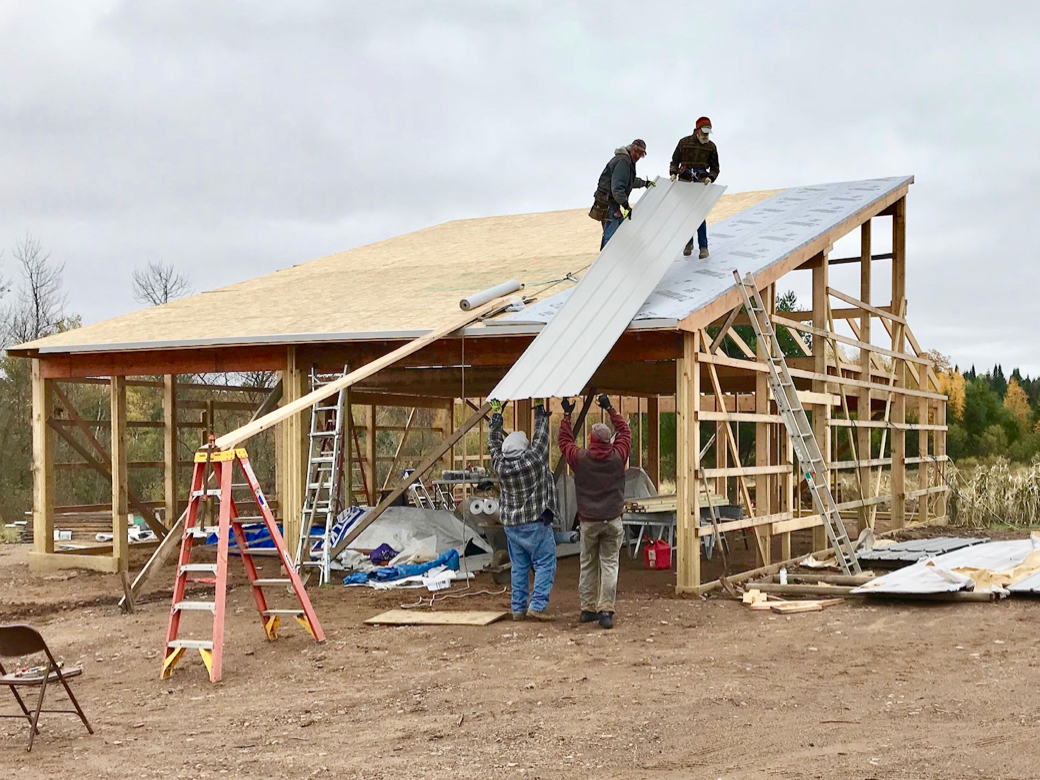 The panels are fastened to the roof using special stainless-steel screws with neoprene washers. Neoprene is a synthetic rubber that has high stability (lasts a long time) and maintains flexibility over a wide temperature range, and so should provide us with a leak-free roof for many years.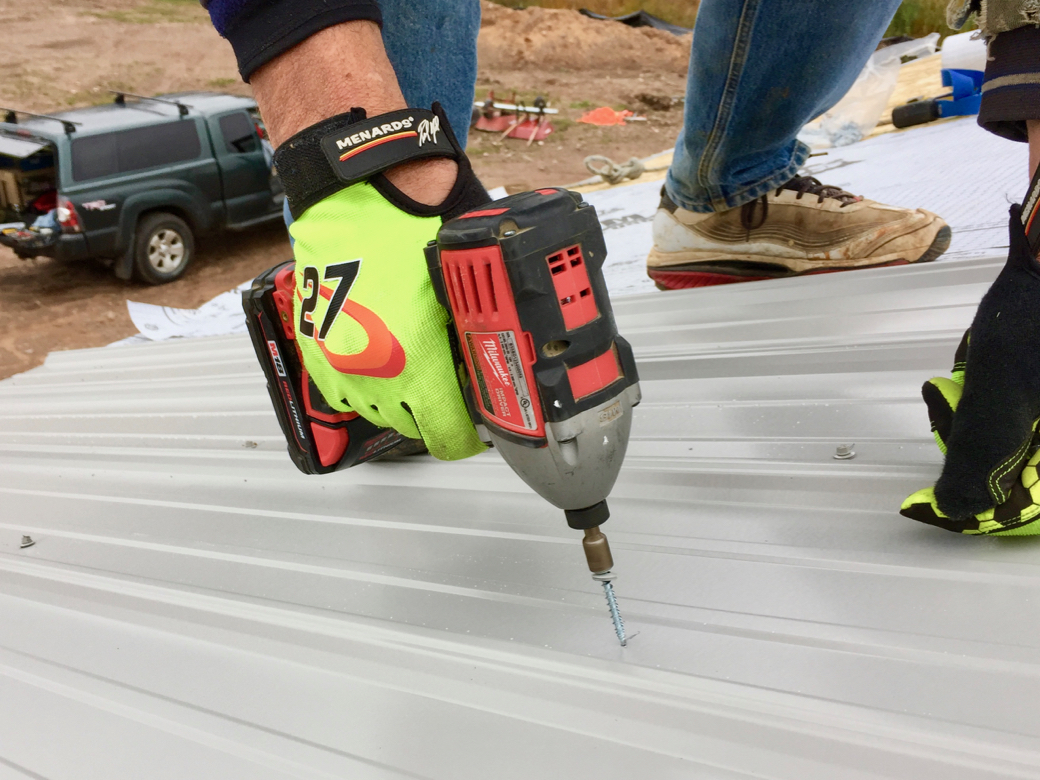 In this photo, the plywood is completely covered by the underlayment, and nearly half of the roof is covered in metal.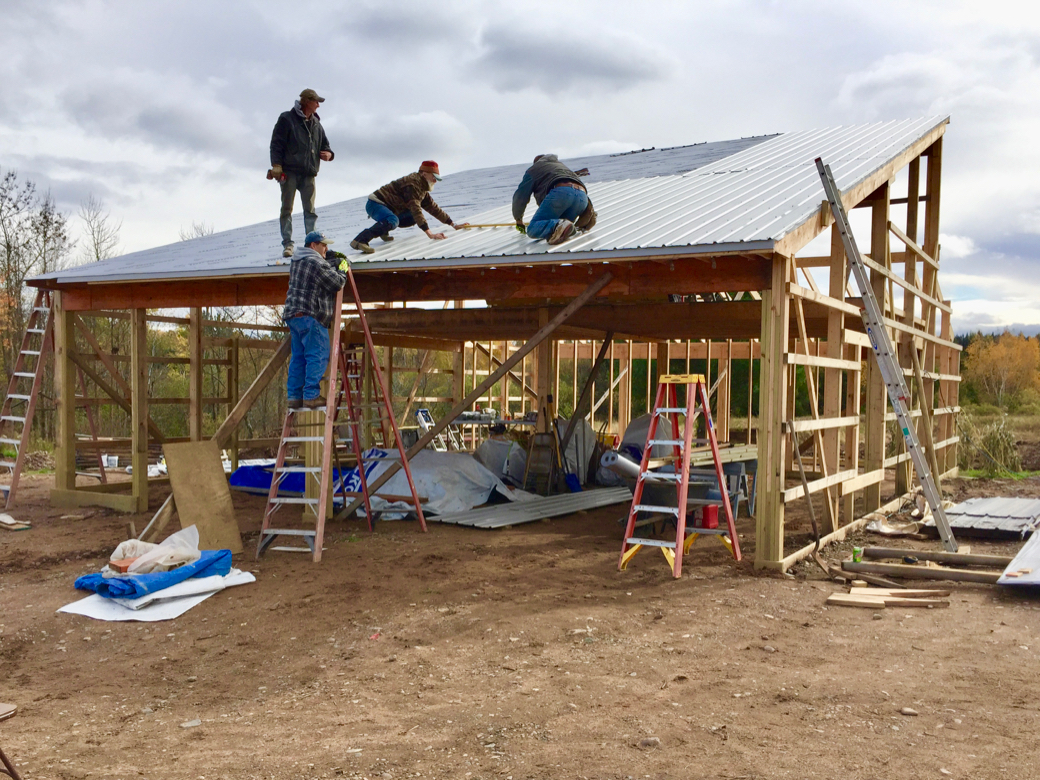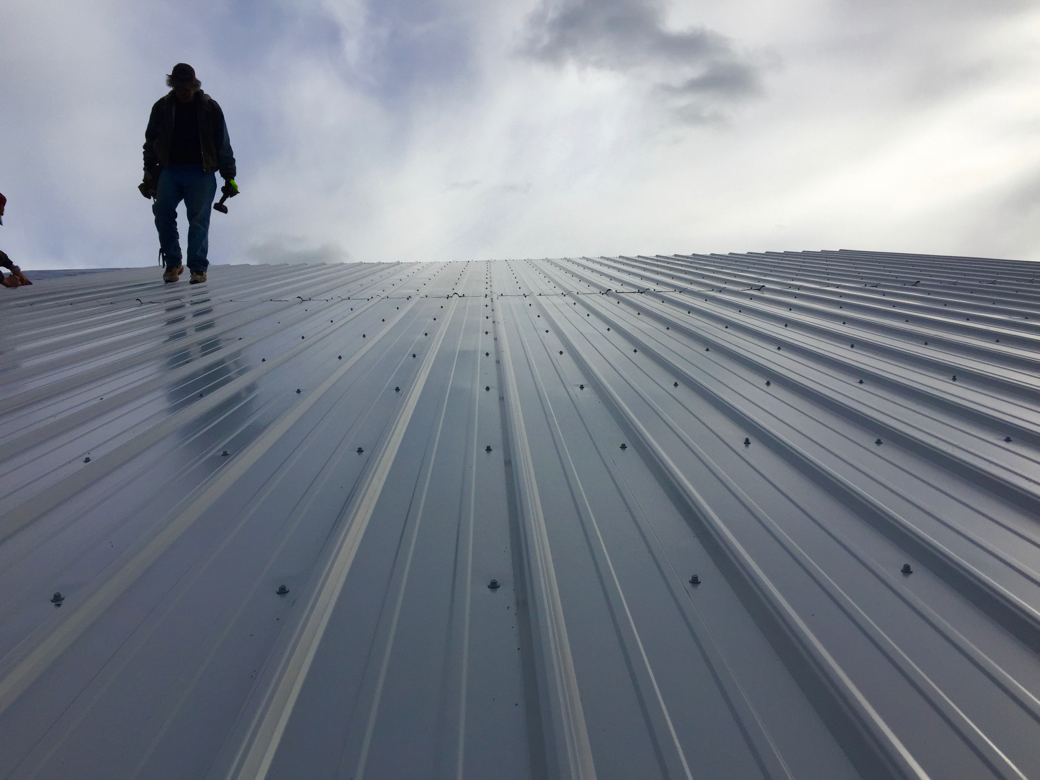 In the next blog, as winter closes in, volunteers begin to install the Shed siding.
With warmest regards,
Paul Bauer
Chair of ISHA Building & Fund-Raising Committee