#62 – September 8, 2018 – Getting Framed!
During the last week, a small team of eager volunteers has been framing up the ISHA Maintenance Building in Bruce, Wisconsin.
Today's blog is a construction diary which illustrates the progress that was made during each work day.
Wednesday, August 29
Today, the workers began by installing the heavy beams (red beam) that connect the walls to the center post.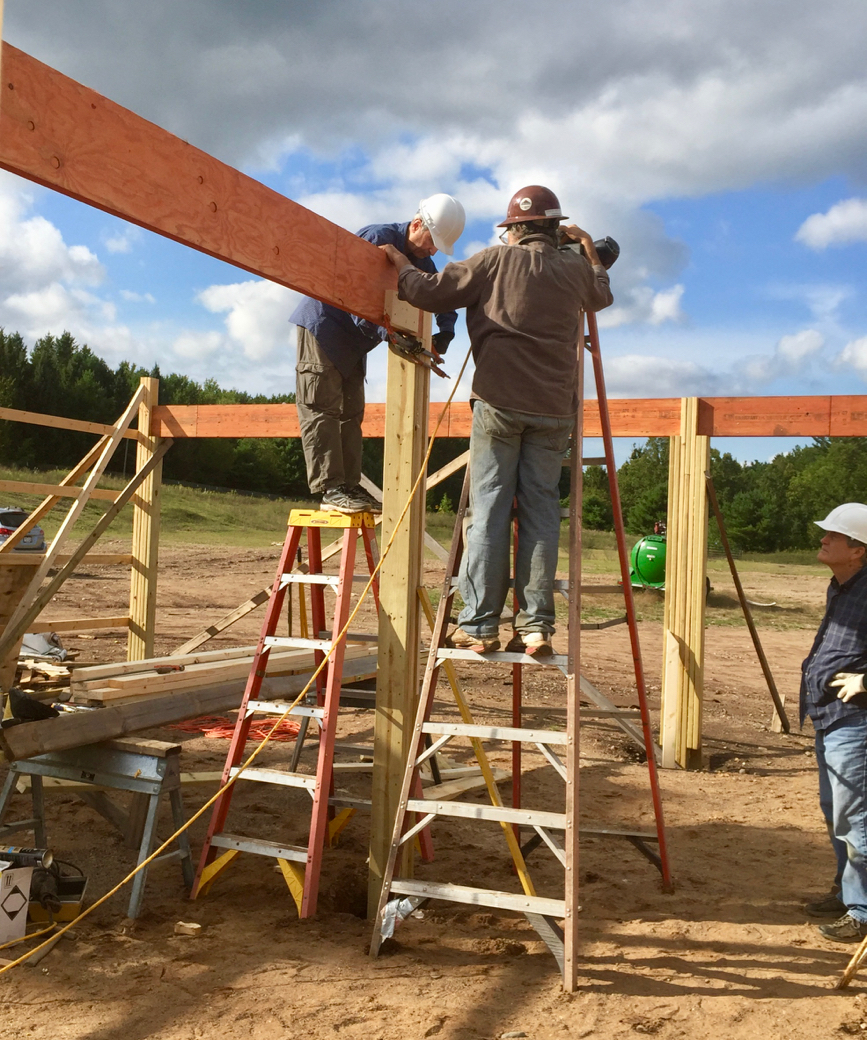 Thursday, August 30
On this day, the team nailed together the wall frames that will separate the garage bays from the greenhouse.
Here, the first wall section is raised.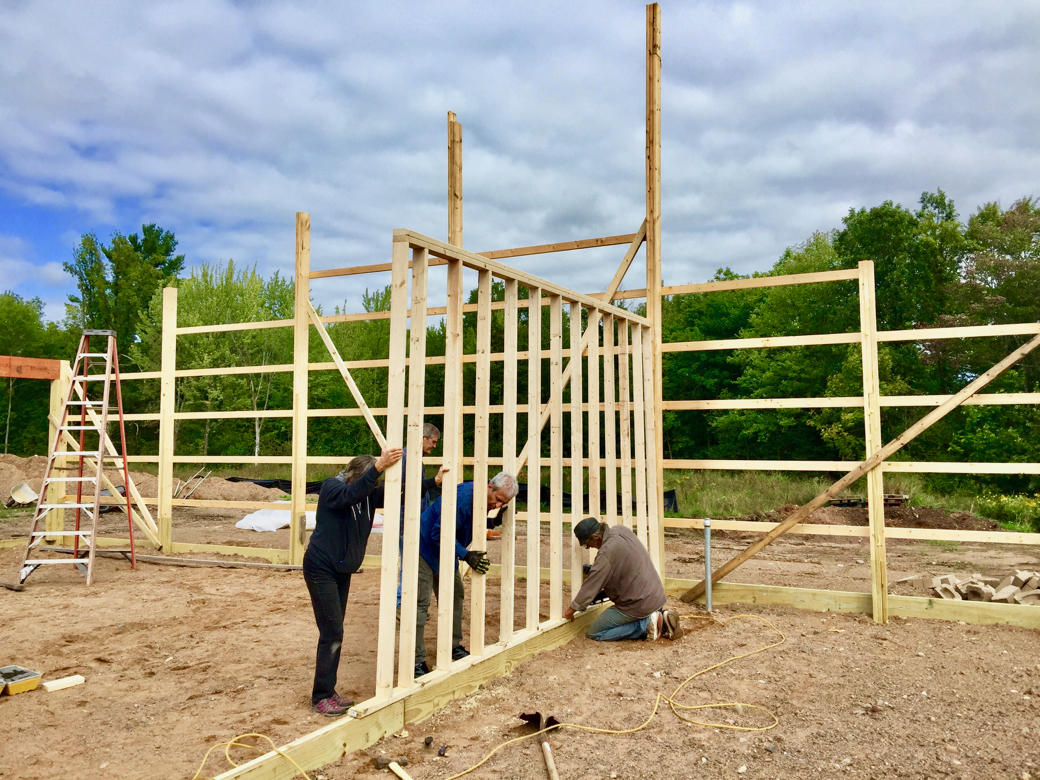 The next section is installed.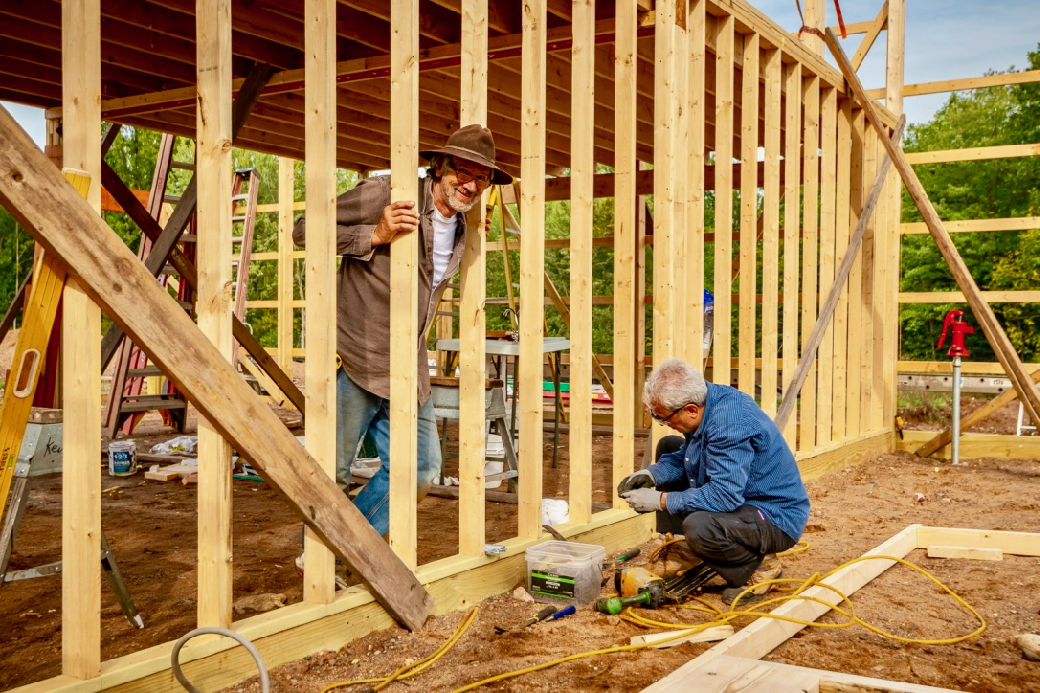 And here, the wall has been completed, with a door opening at the far end.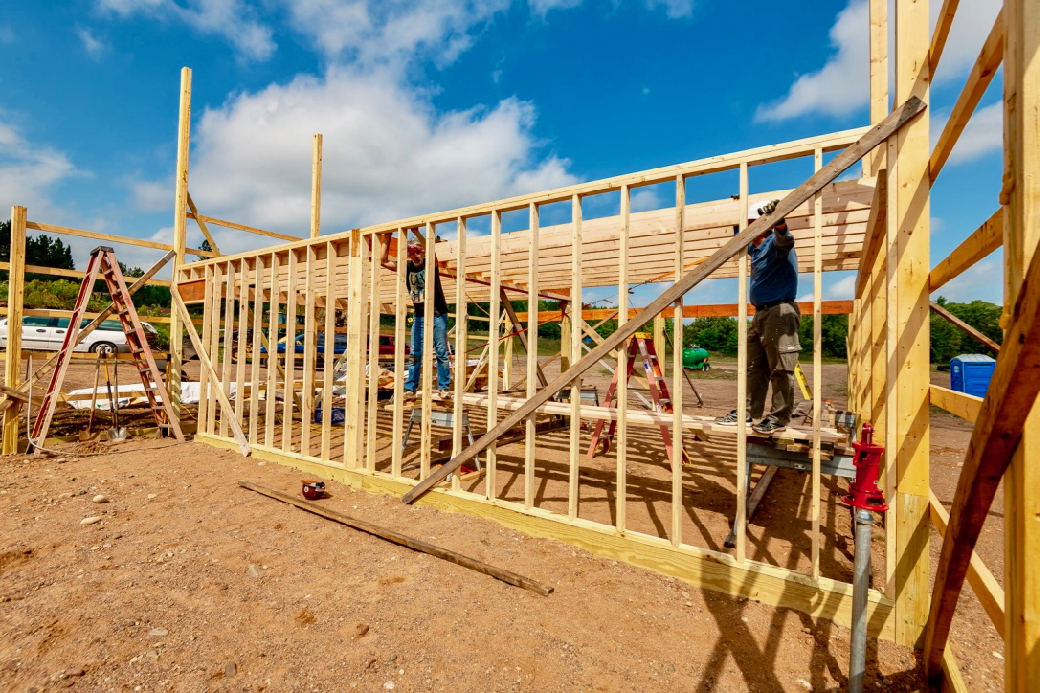 Friday, August 31
Today, the team works to install the long joists above the garage bays. These beams will serve as the ceiling for the garage, and the floor for the second-floor loft.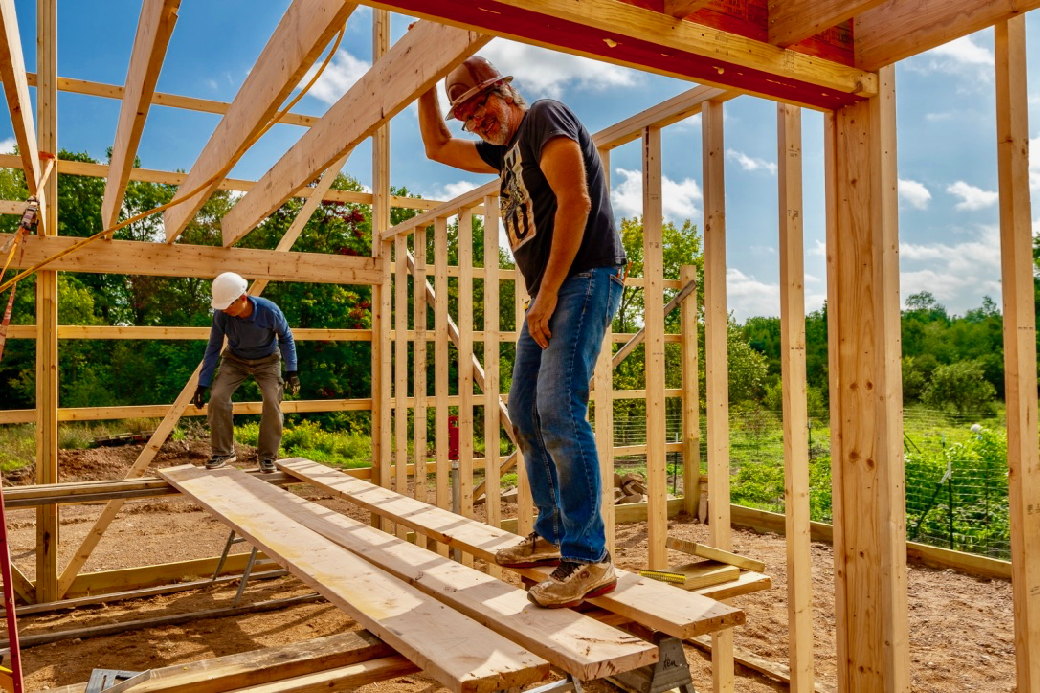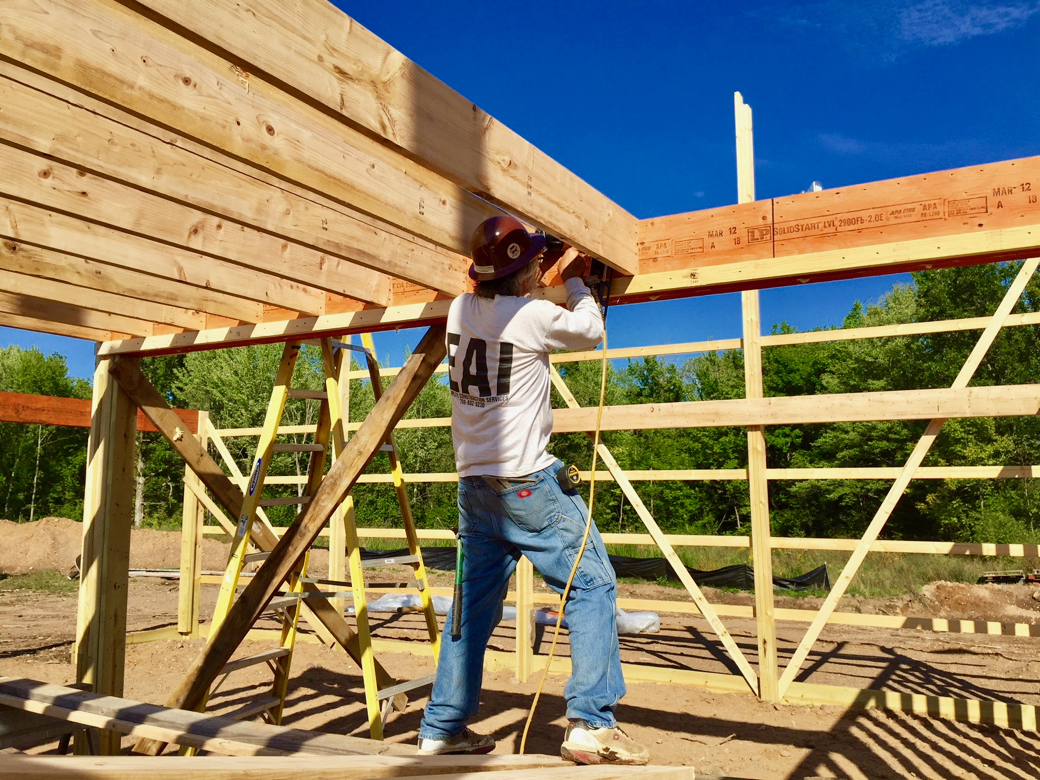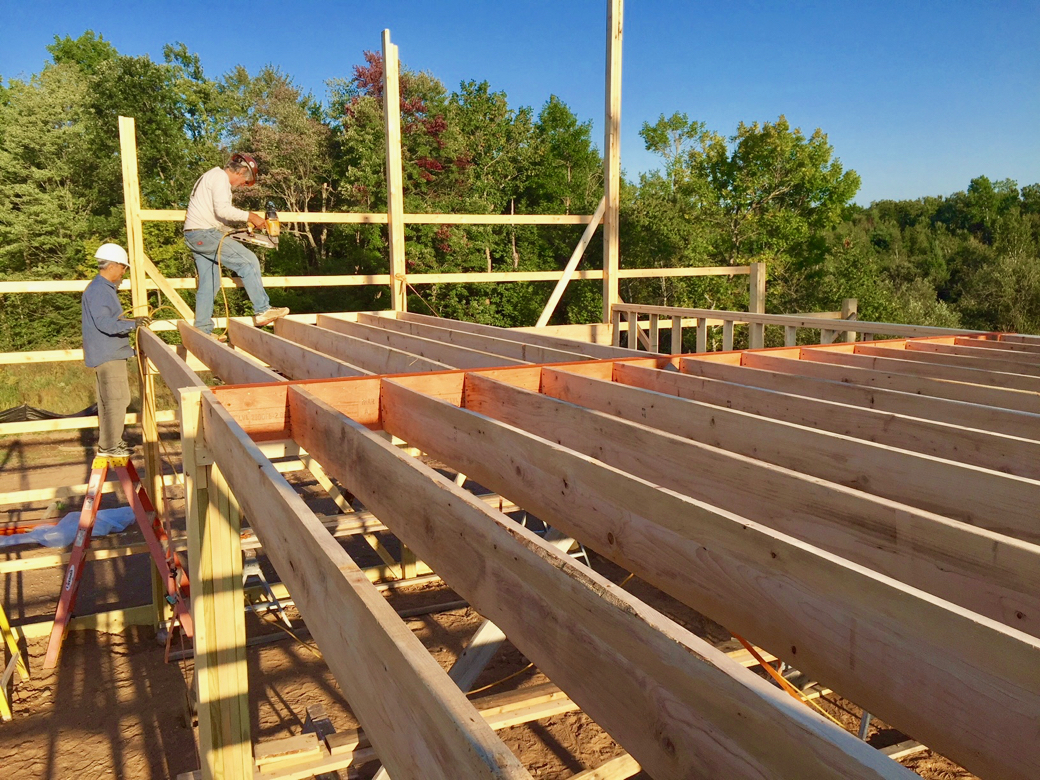 Saturday, September 1
On this day, the carpenters finished installing the wooden decking (floor) for the second-floor loft. They also designed the staircase to the loft.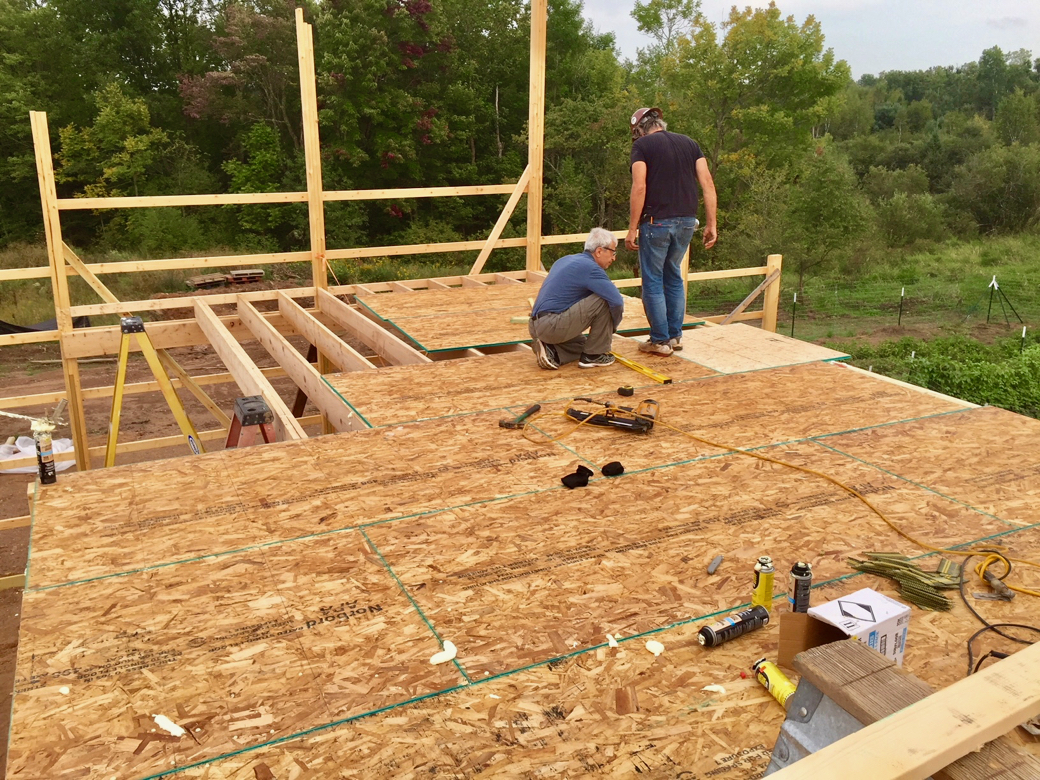 Tuesday, September 4
Today, the framers began to build the south, exterior wall of the second-floor loft.
The arrow points to the partial wall.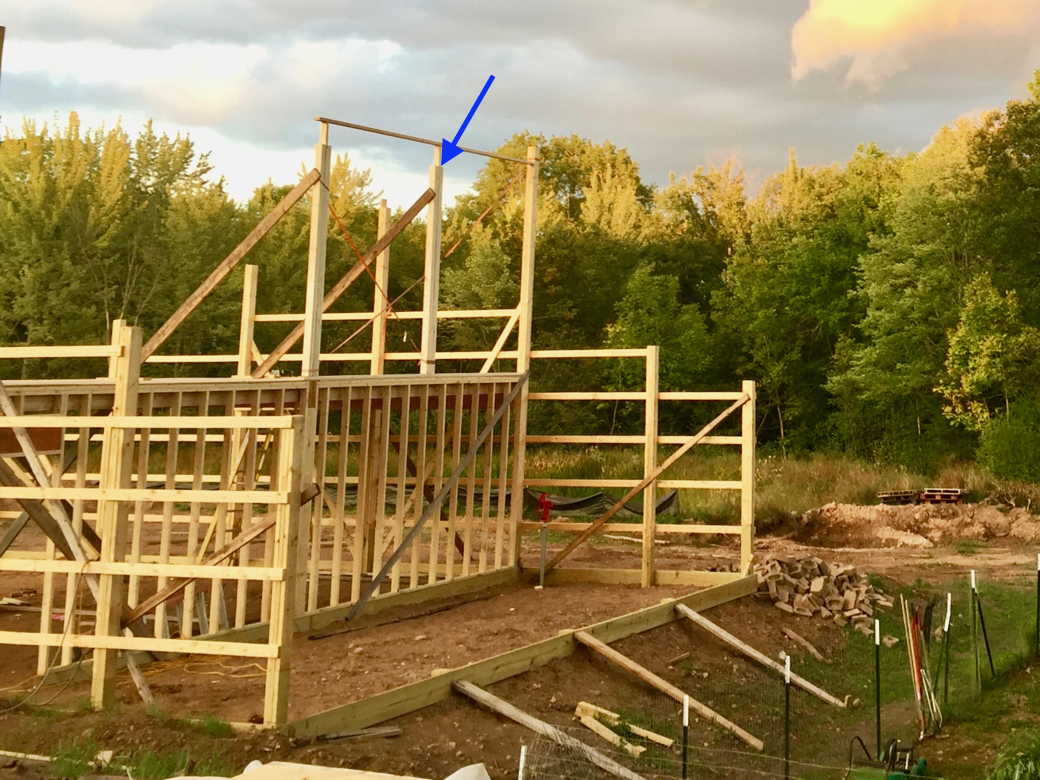 The arrow points to the full wall frame.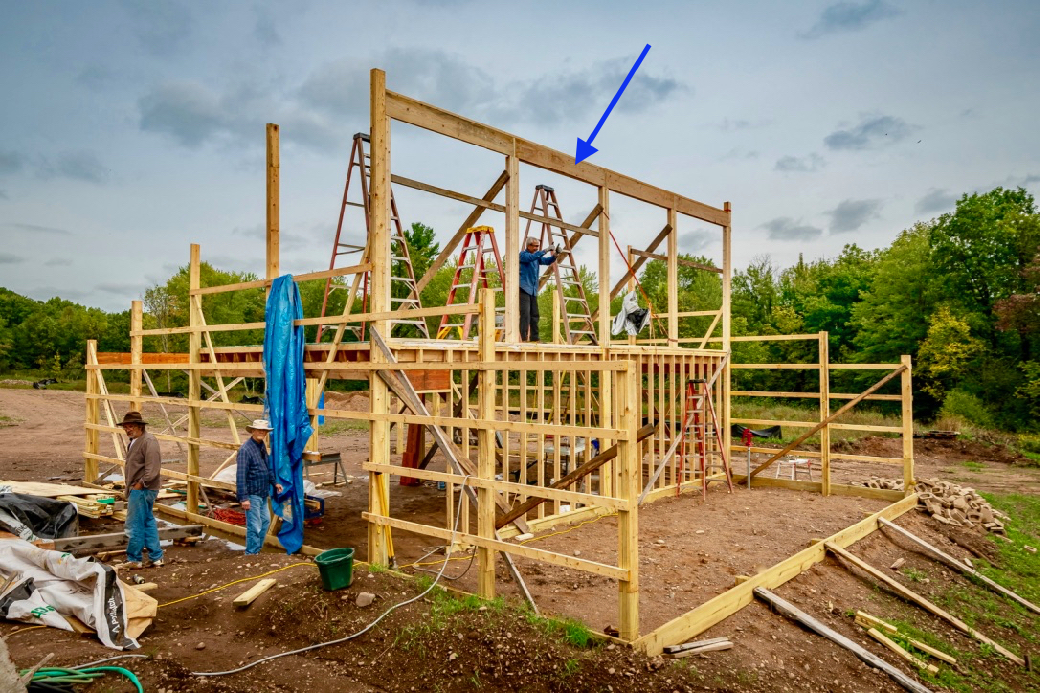 On this day, the sevadars framed up the southern exterior wall of the greenhouse.
Here they are starting to lay out the shape of the wall.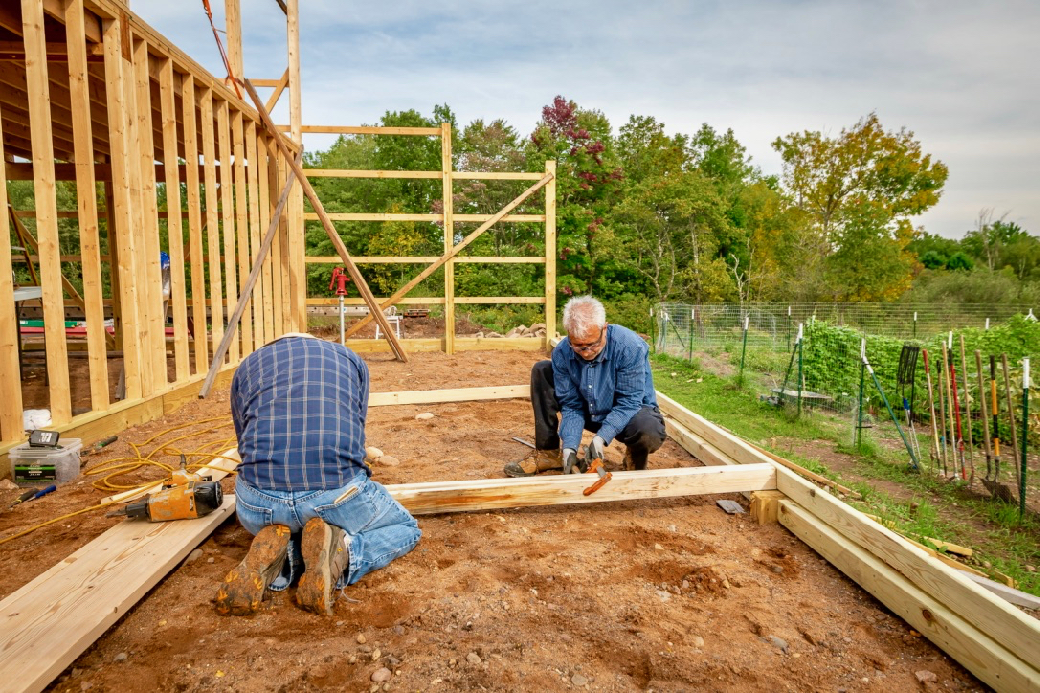 Here they have raised most of the framed wall. Arrow points to the wall.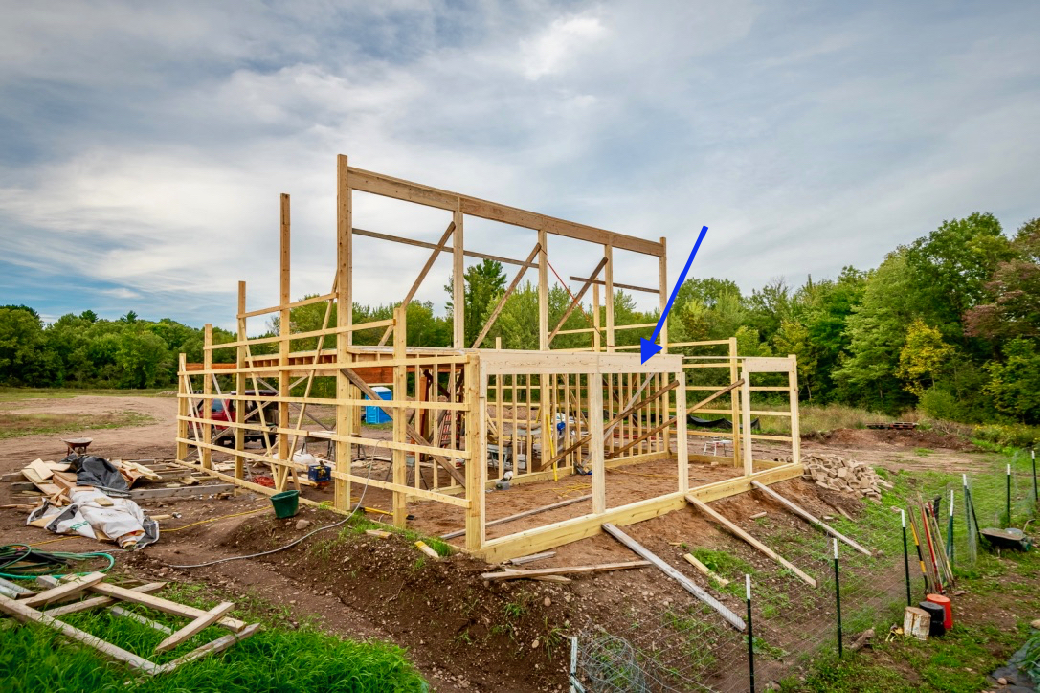 A view from the garden, showing the first-floor greenhouse wall, and the second-floor loft wall.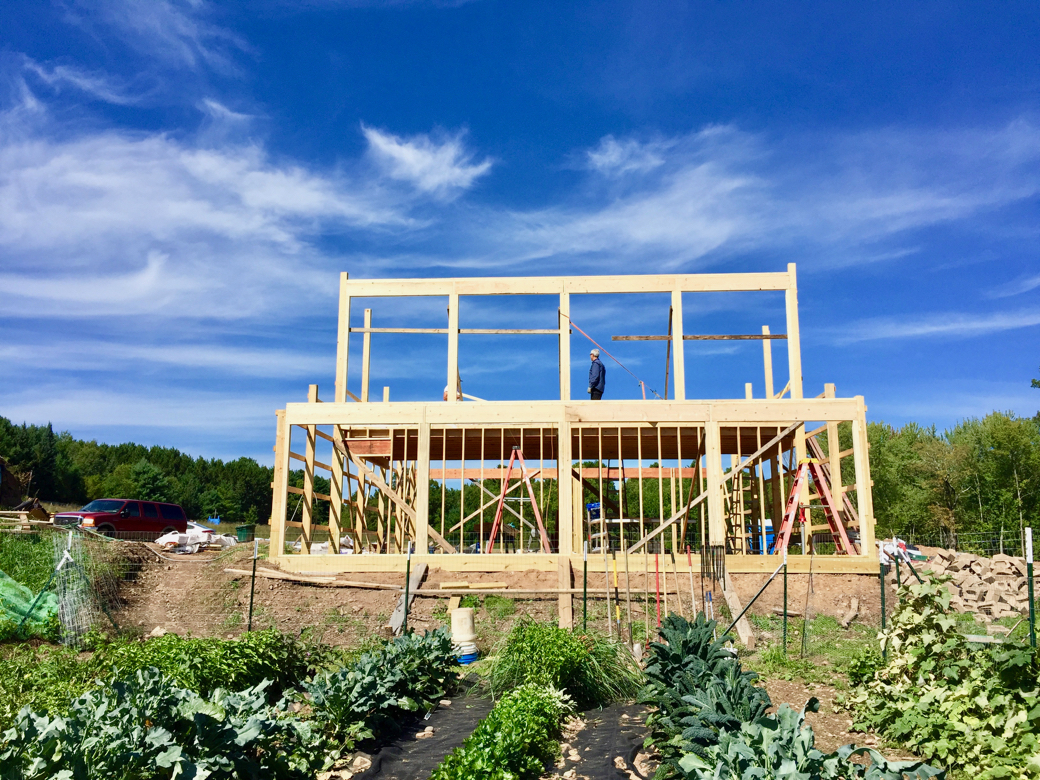 These "three amigos" sevadars pose after a wildly successful and gratifying week of performing framing seva on Ishwar's project.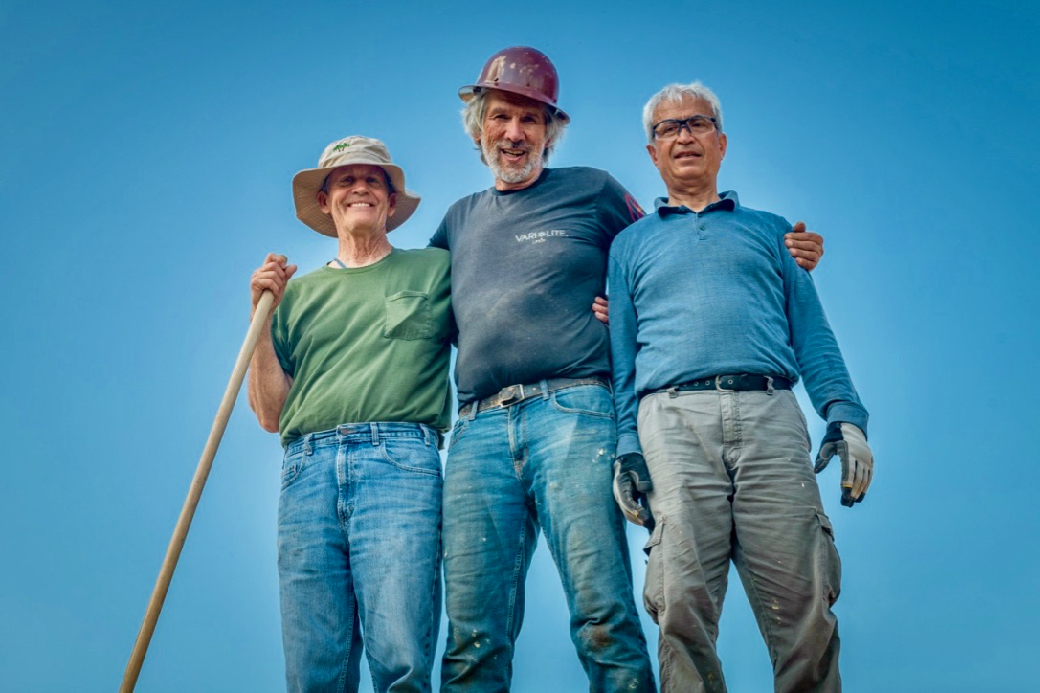 With warmest regards,
Paul Bauer
Chair of ISHA Building & Fund-Raising Committee