Work Begins on ISHA Meeting Hall
On June 7, 2016 construction work began on the ISHA Meeting Hall in Bruce, Wisconsin. The first phase of work includes clearing ground with a bulldozer in preparation for the grading of the site.
Below are photos of the inaugural bulldozer work on ISHA Hill.
See ISHA's blog "The Construction Chronicles" to stay updated on the project, and to sign up to receive announcements of new blog postings.
1) ISHA Hill, the site of the future Meeting Hall.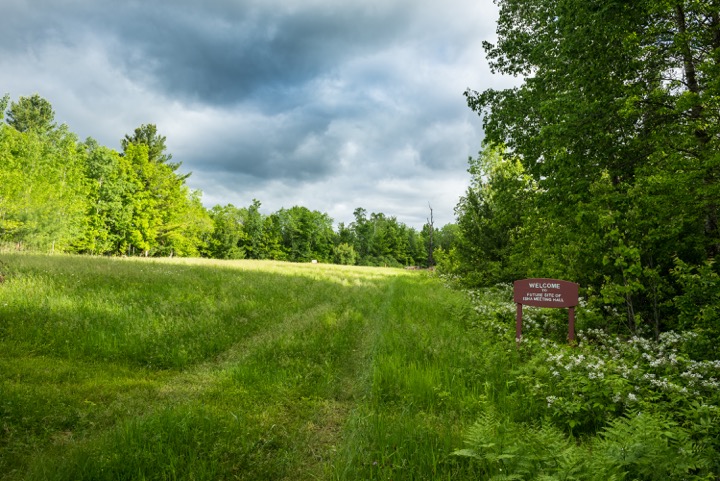 2) Bulldozer creating a clearing that will be used to store the topsoil that will be stripped off the building site.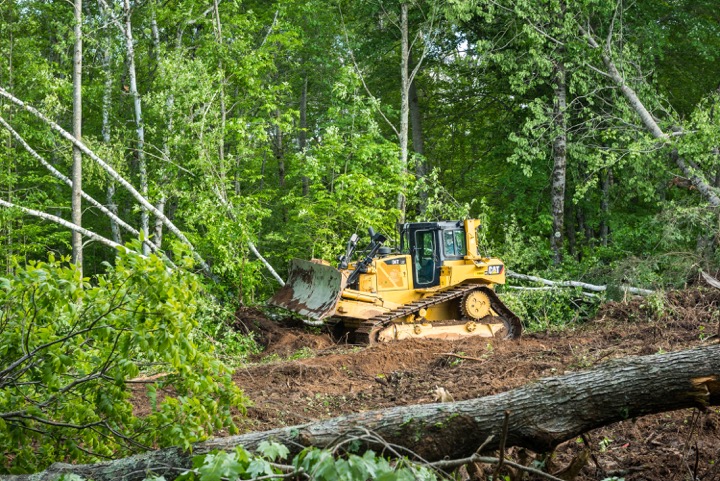 3) Bulldozer at work. Although some small trees are being removed, all of the large pine trees are to be preserved. Concerning the tree removal, one observer said this: "In thinking about the trees – they came into this life for this purpose. Picture them rejoicing as their life purpose is being fulfilled. They have been the keepers of the hill."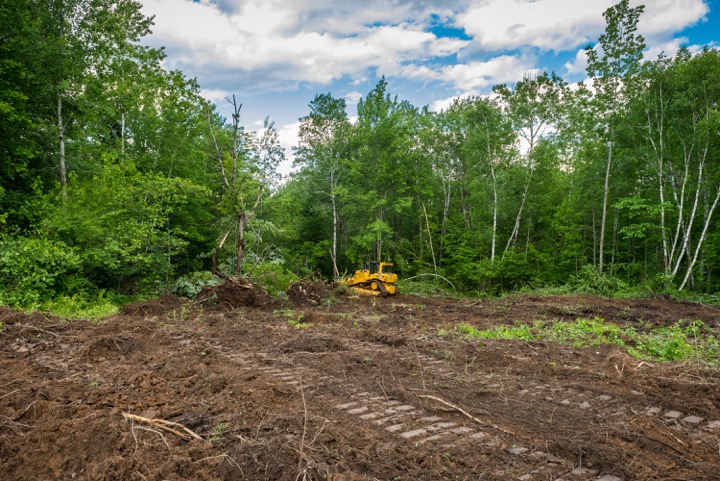 ---
This building will be a fantastic, energy-efficient, 72-foot-wide wooden Dome that gathers abundant natural light through large windows and a circular skylight. It will be built on the 10-acre "ISHA Hill" property that fronts the Chippewa River in Bruce, Wisconsin. The Dome has been designed to provide comfortable seating for 400 people attending Ishwar's discourses. The Dome will also be suitable for initiations and other types of gatherings of satsangis. Attached to the exterior of the dome auditorium will be Ishwar's office, a meeting room, and rest rooms. A full basement will contain a commercial kitchen, a dining hall that will seat 200, a family room, and storage space. The landscaping plan calls for a covered patio, lots of private outdoor seating, meditation areas, and gardens.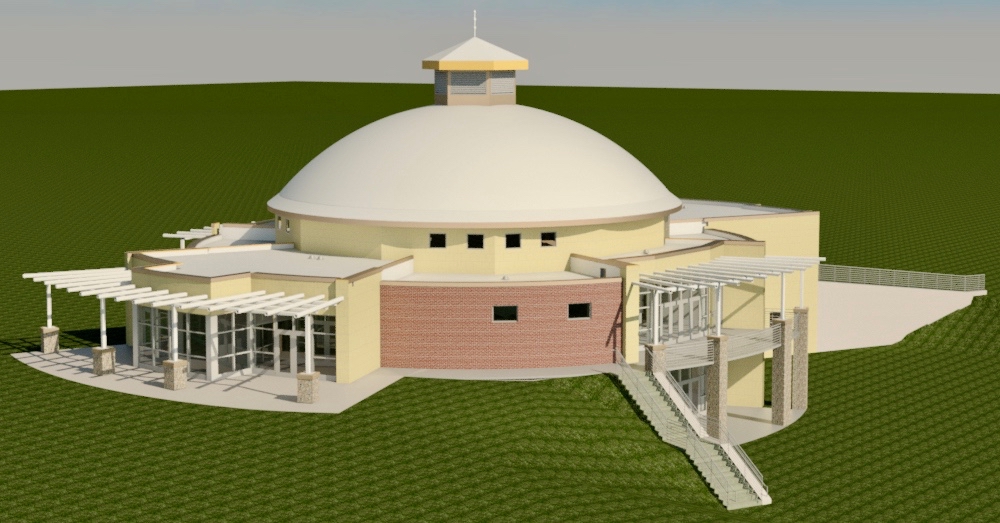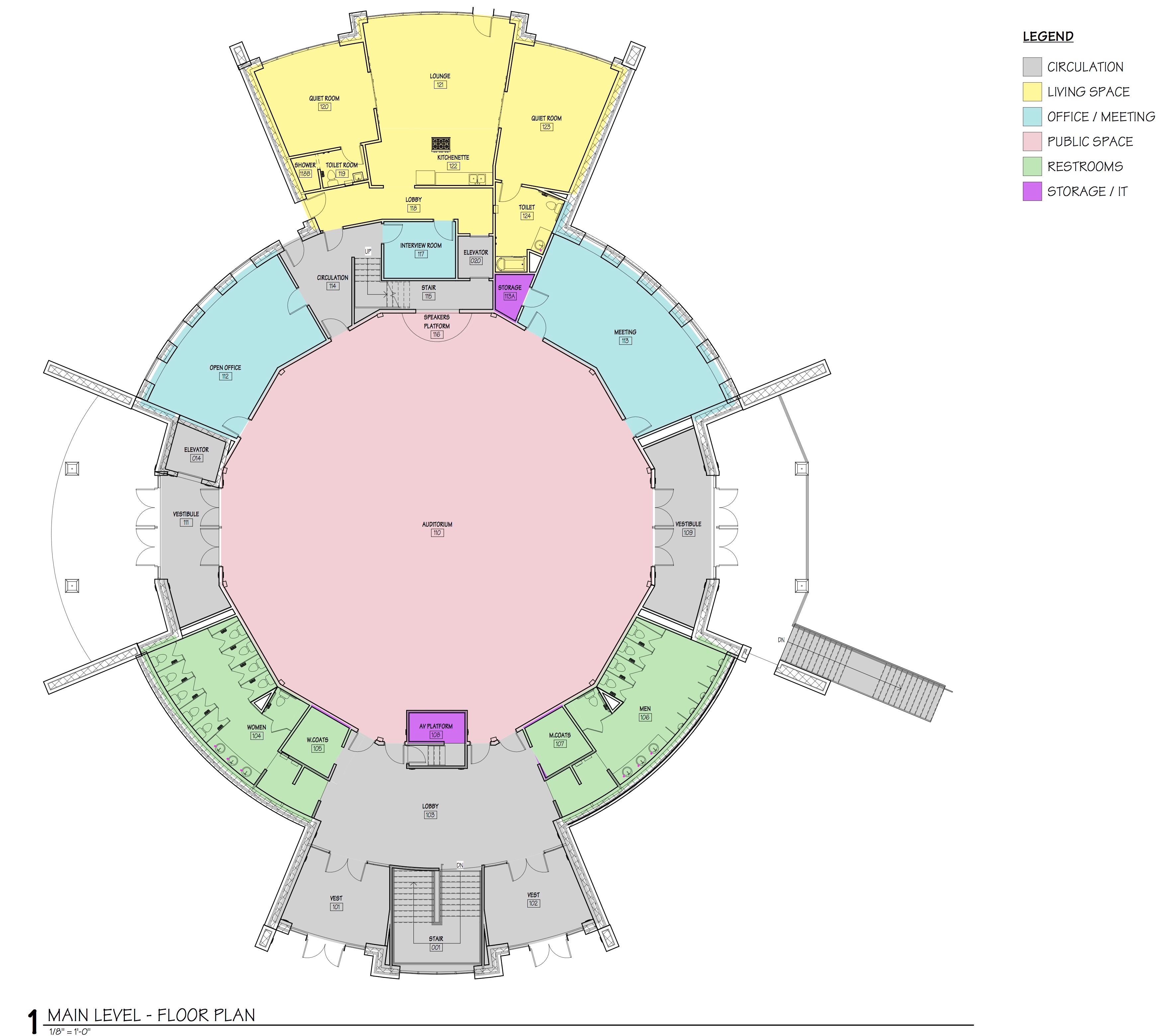 Click on the image to enlarge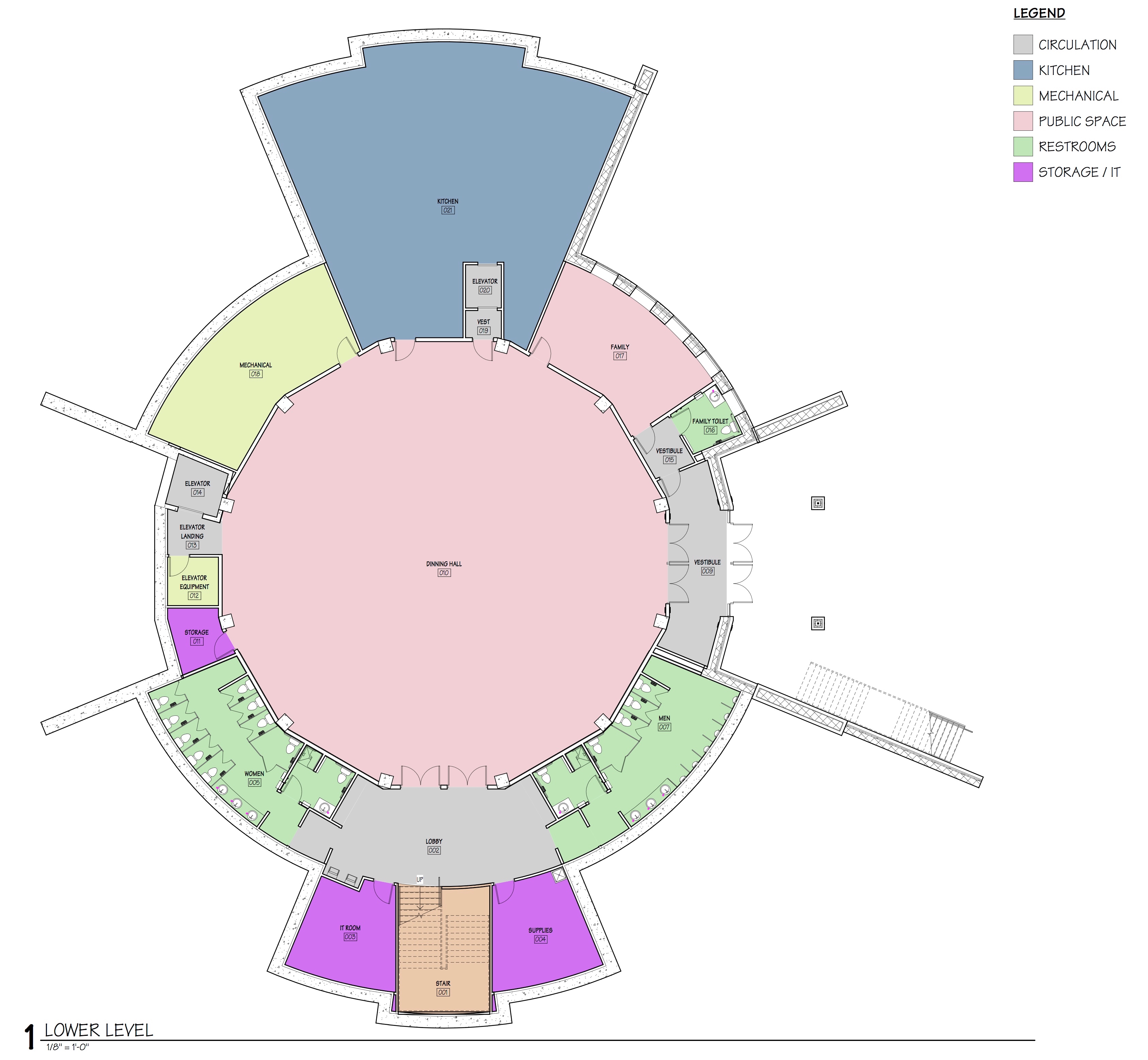 Click on the image to enlarge